Hi,
When I started this newsletter last year, one of my main goals was to celebrate outstanding people (and ideas) that deserve a lot more space than the news media allots them. People like Fiza Pirani, who runs a pioneering newsletter on immigrant mental health;
activist-artists Indigo Daya and Ruth E Dixon; or suicidologist Alexis Palfreyman – each one of whom moved me not just with their contribution to the field of mental health but with their personal stories that deeply resonated with me, even though our lives seemingly have little in common.
Today, I'm happy to introduce you to another brilliant voice: Cameroonian health policy consultant and part-time satirist par excellence Desmond T Jumbam.
I discovered Desmond, who works for Operation Smile - a nonprofit dedicated to helping children with cleft lips and palates - via his scathing editorial for the BMJ Global Health journal, curiously titled 'How (not) to write about global health'. I suggest you take two minutes to check it out here and then return to the rest of this newsletter.
Health policy is serious business. Desmond's writing made me sit up because he employed an unusual – and risky – technique to approach this otherwise dour subject: biting humour.
Desmond's mock prescription for global health professionals – predominantly western people parachuted into "exotic" Asian and African countries – contains several indictments of how global health is anything but global in its spirit and its methods.
Don't bother getting the buy-in of local people, he advises his intended audience. Don't worry about the sustainability of your project; worry instead about meeting deadlines for grant applications. Don't spend too much time trying to understand the country which is at the heart of your project, either; instead, just fill your research paper with references to "lots of poverty and death, helpless people, corrupt national or local governments, [and] something about colonialism".
The 27 year-old says he was inspired by an essay by the Kenyan author, journalist and gay rights activist Binyavanga Wainaina (1971-2019), titled 'How to write about Africa', which has passages like: "Never have a picture of a well-adjusted African on the cover of your book, or in it, unless that African has won the Nobel Prize. An AK-47, prominent ribs, naked breasts: use these. If you must include an African, make sure you get one in Masai or Zulu or Dogon dress."
Desmond's critique of neocolonialism doesn't get in the way of a painfully personal understanding of the problems in the milieu he was born into. Cameroon has been in the throes of a bloody civil war that has claimed thousands of lives –
including his father, who was ambushed and brutally murdered earlier this year. In response, Desmond launched a crowdfunding exercise to support the affected communities in his country, which has almost achieved its $20,000 goal.
For someone who's experienced so much, or perhaps because of it, Desmond has a disarming attitude of gratitude: his recent tweet
of a picture of his modest village house juxtaposed with his Harvard ID card, following Twitter's hottest new meme format "How it started, how it is going", blew up with half a million likes and replies such as, "I don't know you, but this tweet made me smile and put me in good mood. BRAVO!"
Edited excerpts from our conversation:
Who is Desmond T Jumbam? What excites him and what keeps him up at night?
I was born to a single mother in Cameroon in a relatively poor family. I have had the good fortune of being around extremely kind people, who have gone the extra mile to support me. Thanks to them, I've been able to get a high quality education and work at some of the top institutions in the world like the University of Notre Dame and Harvard. 
I'm excited when I see people living out their full potential. I'm excited when I see that individuals lifted out of poverty are able to care for themselves and their families and their communities. These individuals can have a catalytic positive effect on their communities and the world.
I sometimes get overwhelmed by the amount of injustice in the world. With the current global political climate, things seem to be regressing. A part of my country Cameroon is consumed in a civil war that brutally took my father's life six months ago. I often stay up at night wondering what I can do to address these injustices in Cameroon, Africa, and globally.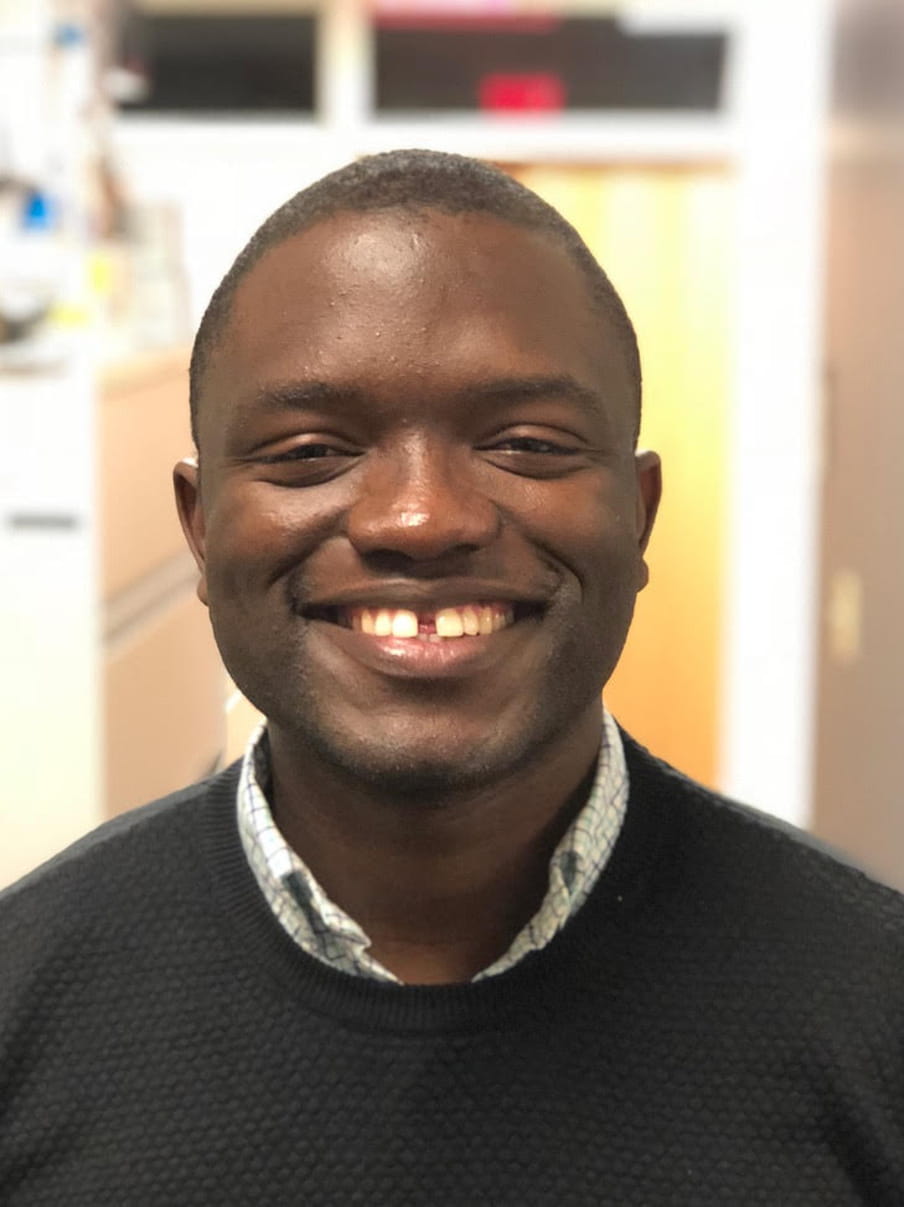 What made you write this particular piece?
The piece was motivated by my frustrations about the neocolonialist way global health is practised by many institutions, from education to research to implementation and funding. Over my relatively short career, I've interacted with numerous global health institutions and have observed something fundamentally wrong. Most global health institutions are based in high income countries (HICs). Funding is mostly available to these institutions, which often decide their priorities without consulting those on the ground.
There's a hypocrisy that I observed, where organisations and individuals often say the "right" things at conferences, on social media and in their publications, but that is almost never practised and there is little accountability. This is terrible because millions of lives are at stake. It's hard to tolerate when you see the dangers firsthand. I felt an obligation to speak up because these [behaviours] have a direct impact on the lives of vulnerable people and allow injustices to persist.
Humour, particularly satire, is a tough skill. Public health is sombre business. Why did you choose humour to make your point? 
To be honest, satire and humour was an obvious [choice] to highlight the absurd remnants on colonial practices that still plague global health. This is the tone that people in the so-called developing countries often use when talking about the colonial way that many still use to practise global health.
Behind closed doors or in the hallways of global health conferences and meetings, we often ridicule the colonial mindset that seems to persist in global health. We say things like, "Can you believe that this s**t is still happening?" or, "How can one possibly think that they can spend one week in a country and believe themselves an expert on all health matters there?".  
I'd wanted to write about these issues for the longest time but not make it too academic and abstract.
You name Binyavanga Wainaina as your inspiration. Could you tell us more?
Many years ago, I read Binyavanga's powerful and unapologetic essay titled 'How to write about Africa' and was so moved by the way he so brilliantly critiqued the cliched, colonialist and condescending ways that many foreigners often wrote about Africa in their blogs and books.
He advises the writer to treat Africa as if it were one big country and to avoid taboo subjects like scenes of African school children who are not suffering from Yaws. I'd never read anything on neocolonialism in Africa that was so simple and powerful. And so many of the things he critiqued in his piece could be directly applied to the realm of global health. He also challenged Africans in our thinking around many taboo issues like sexuality.
I never got to meet Binyavanga who sadly passed away a couple years ago, but I continue to be inspired by his writings and his unabashed zeal to tell the truth about Africa and its people.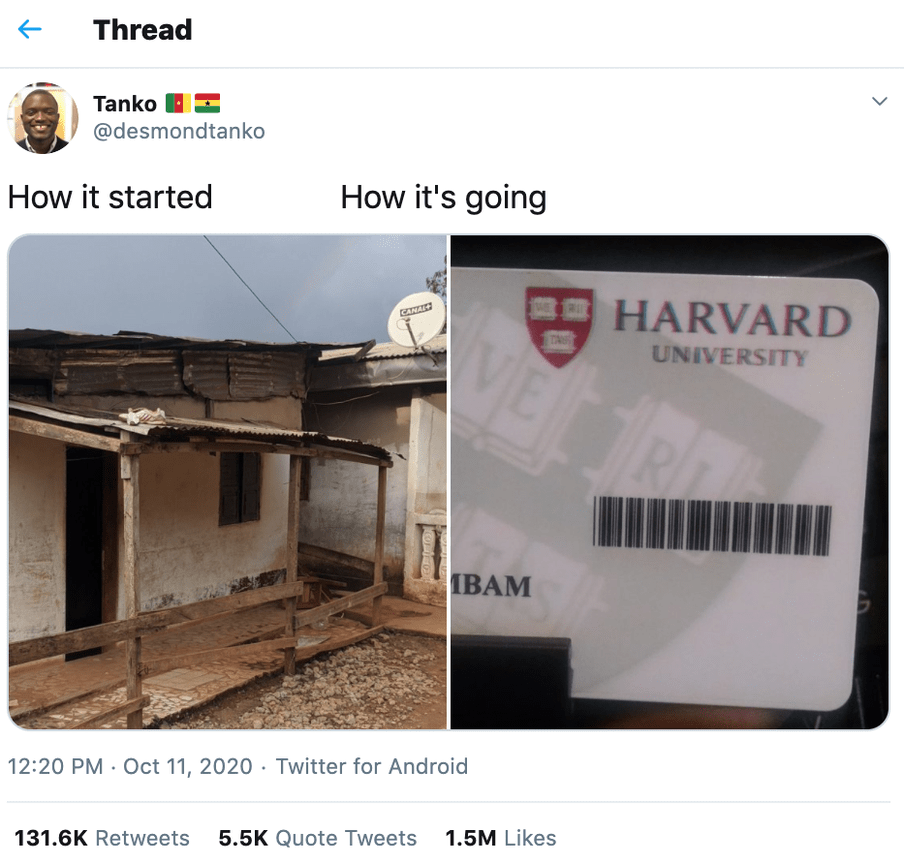 Of all the problems you've critiqued, which one do you consider the most urgent?
I don't think it's possible to pick one issue. At the very basic level, my piece draws attention to the systemic problems of colonialism that persist within many global health institutions.
It's what Dr Tedros Adhanom Ghebreyesus, director-general of the WHO, recently referred to as "a hangover of the colonial mentality."
These inequitable systems and practices favour HIC institutions and prevent them from seeing their counterparts in the global south as equals capable of self-development. It hinders investments in truly impactful and sustainable solutions to address the global problems that they claim to seek to solve.
Let Desmond and me know what you think of his essay and our chat. And do tell me in the contribution section below the piece or via email about more such everyday superstars from your part of the world, whose stories can put us all in a good mood.
Until next time.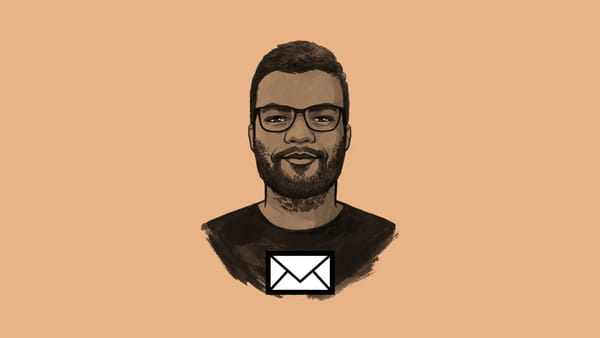 Would you like this newsletter sent straight to your inbox?
Subscribe to my weekly newsletter where I dismantle myths around Sanity, discuss the best ideas from our members, and share updates on my journalism.