Hi,
Trigger warning: This newsletter contains a discussion on suicide. Please do not read if you find this distressing. If you or someone you know has suicidal thoughts, please seek professional help. Help information is included at the end of the newsletter.
September 10 was World Suicide Prevention Day. I now wait for this day with a bit of dread, because every media platform, corporate do-gooder, and self-appointed mental health advocate in the world descends on social media to announce campaigns, projects, or surveys (plus 2020's new horror: webinars) on suicide prevention, turning what was intended to be a solemn day of reflection into another pop-culture carnival.
Do I sound surly? Oh heck. I have nothing against projects and campaigns in general – I'm myself part of a bunch of them.
But I cringe when these "crusaders" pop up to make the most of a #trending topic, and then spend the rest of the year actively damaging the cause.
I mean, have you seen the coverage of a recent celebrity suicide on Indian TV news channels? If you don't want to get badly triggered and throw up in your mouth, don't Google it.
At The Correspondent, we've been speaking about suicide prevention as a social justice issue – not another psychiatric condition to be fixed with pills – for a long time in our short life. We've now put these stories in one place as a collection,
so you can access them easily and share them around. If you are a member, I'd really appreciate it if you could send these stories to everyone you know. If you aren't a member and would still like to read them, drop me an email and I will send them to you.
Meet Alexis Palfreyman, suicidologist
Suicide prevention is everyone's business - no really, you don't have to be an expert to stop someone from taking this extreme step, and talking about suicide will not push someone to kill themselves .
That said, there are some people who've dedicated their lives to really understanding suicide as a human phenomenon, and gleaning insights on why some of us are more vulnerable to it than others.
Alexis Palfreyman is one of them.
She works in a field called "suicidology" and describes herself as a feminist scholar-activist in global mental health, violence and sexual and reproductive health and rights. She has done a lot of work in the global south, and when I reached out to her for this interview, she was in Sri Lanka – a country that has become a global case study by dramatically reducing suicides by cutting off access to pesticides.
I invited Dr Palfreyman to demystify her work and share with us what she believes are the greatest successes and challenges in the suicide prevention movement. Edited excerpts:
What is suicidology? 
Suicidology is the scientific study of self-harm and suicide. For me, it's about trying to understand why people harm themselves at the time they do, the way they do, and where we could/should intervene effectively. I look at building up evidence about whole groups like pregnant and postnatal women, adolescents, etc, so we can start to imagine systemic changes that reduce risk as widely as possible.
Historically, suicidology has been monopolised by the biomedical model, overly prioritising individual and pharmacological interventions. I practice a feminist and critical suicidology, with a growing pool of scholars, activists, providers, and people with lived experience pushing for more intersectional thinking where cultural, social, historical, economic, and gendered contexts are part of how we look at risk, but also where we seek opportunities for change.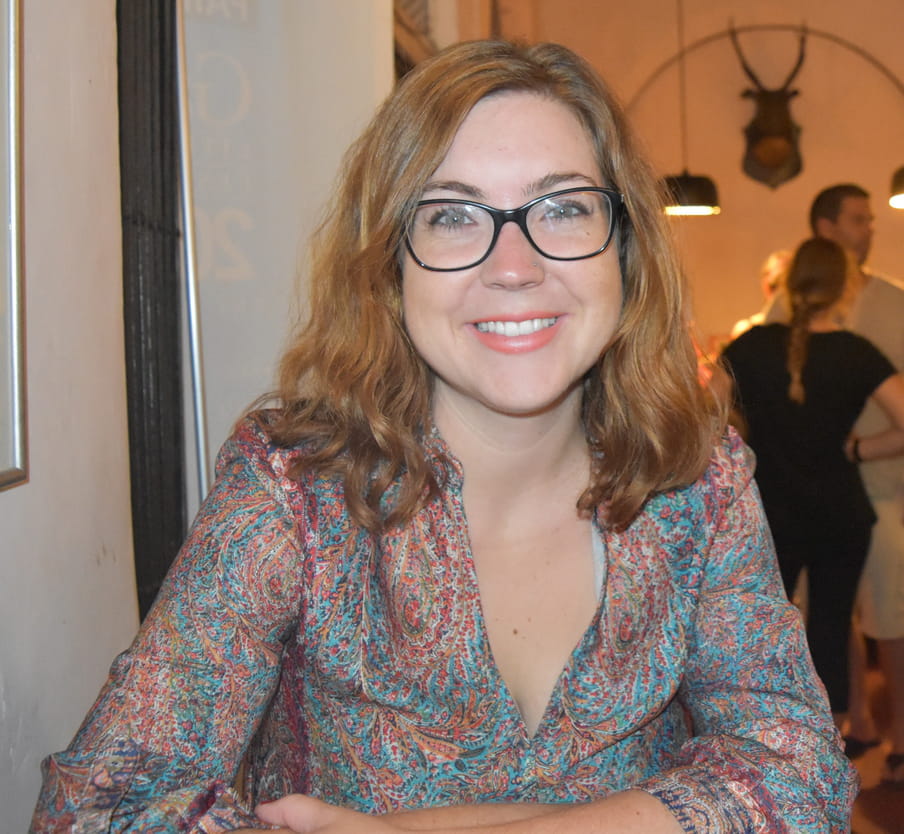 How were you motivated to enter this field? 
Early in my career, I worked on maternal health programmes. I was junior, supporting a maternal mortality study in Nepal which takes place every 10 years. This happens in many lower-resource countries lacking systems that can track these events continuously. To our shock, the leading manner of death for women was suicide – and way higher than 10 years before.
I was a similar age to many of these women, and I couldn't shake a feeling that if it was happening on this scale in Nepal, it must be happening in other settings to women and girls, and no one was paying attention. I'd internalised this inaccurate cultural message that women don't die by suicide – it's a "male" problem; girls only self-harm – as if that's not bad enough. I carried around this weight to research and do something about women's neglected experiences for seven years before going back to do it as my PhD at the London School of Economics.
What would you say is the one critical difference in the cultural response to suicides in South Asia compared with the global north? 
We have a long way to go in how bereaved families and surviving self-harming persons are treated post-act here by other family, health providers, media, everyone. I've spent time with roughly 1,400 people with various experiences of self-directed violence now in Sri Lanka, and regardless of what transformation people hoped for through their act – to die or force some other change in their lives – there is an unforeseen afterlife to the event that is often met with ostracism, shame, guilt-tripping, etc.
It's nowhere near perfect in the global north, but I feel there is a little more grace and empathy, a little less judgement, and practically just more resources to help affected families and/or survivors.
Sri Lanka showed that commonsense interventions, such as preventing access to pesticides, could help prevent a lot of suicides. Your thoughts?
Sri Lanka is a huge success story going from #1 in suicides in the mid-1990s to around 29th in the world now, through progressive and aggressive efforts to tackle pesticide poisonings. Absolutely, Sri Lanka's a case study for other settings, including many Indian states. Other countries like China, Korea, Australia, and Brazil have successfully limited other methods like firearms and charcoal, so there's value in means-restriction if the primary methods somewhere are responsive to that. The problem is, they often aren't – limiting materials for hanging for example – that's nearly impossible; same for over-the-counter medications. People find ways around that.
Means-restriction also isn't everything and it isn't enough. It never gets at the root cause of why people are suffering – and in my opinion it's too late. We have to prioritise people's hurt, not just risky acts. Sadly, Sri Lanka still hasn't done that work.
What do you think is i) the single most damaging element ii) the one thing that gives you the greatest hope iii) the most overlooked thing in how the world is treating suicides in 2020?
i)  We have to get away from this outdated psychiatrised view of suicide. Western countries exported it, and have a lot to answer for. Yes, of course severe mental disorder is sometimes present. But there are more cases where it's not. And even when mental disorders are part of someone's life, that's not their whole being. We treat people like their brains are broken and they live in vacuums. Lives free of violence and deprivation, dignity in work, purpose, and connection – they've all got to be on the agenda. Otherwise we'll be having this same conversation again. I can't bear it.
ii) Psychosocial wellbeing is finally getting more mainstream attention and more respect as a core pillar of health than ever before. There are hacks galore right now in this transition. But we're moving in the right direction.
iii) So few of us really dig into how gender operates in all this – what it means for suicide risk and prevention if we truly used it to guide us rather than tokenising it into statistics.
Hope you enjoyed reading through this longish edition of the newsletter (even though it started on a grumpy note). Do you have thoughts on that last question (one problem, one positive change, one overlooked thing) about suicide prevention in the context of your own country? Write to me or contribute below this newsletter on our website.
Before you go: it's our first birthday, and we've got an audio app for you
Can you believe it? We are already a year old! Thank you if you are a member and have already renewed your membership :) No sweat if you haven't; you can check your membership status and renew here.
Among other goodies, members get access to our brand-new, beautifully designed audio app. The app right now has a library of read-aloud versions of select published stories. You can also listen to these stories on our website. Audio-only stories in the future will come with transcripts for accessibility.
Finally, if you're not a member, please consider joining us now by paying any amount you like, so that we can keep bringing you more noise-cancelling journalism.
Until next week.
PPS: If you have been affected by any of the issues in this article,  this website provides contact details of free helplines around the world.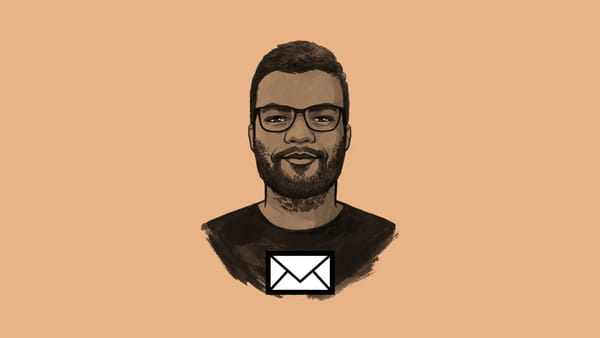 Would you like this newsletter sent straight to your inbox?
Subscribe to my weekly newsletter where I dismantle myths around Sanity, discuss the best ideas from our members, and share updates on my journalism.