Hi,
When you're reading the news these days, chances are you're probably reading less often about the climate emergency. Global news coverage of climate change is down a whopping 59% since January.
The reasons for this are clear: we're in a global pandemic, newspapers and radio programs only have so much bandwidth, and there is a *lot* of urgent news that's competing for attention. Advertisers are cutting their spending, and that means we're losing media jobs. Editors and journalists may be feeling catastrophe fatigue. (I know I am.)
It's easy to assume from this that there's only so much we can worry about at once.
Meanwhile, of course, the climate emergency continues. April 2020 was the hottest April in recorded history. This year is now on course to be the hottest ever measured
– eclipsing the super-El Niño of 2016, a year of massive wildfires in Indonesia, Hurricane Matthew, and coral bleaching.
Fast forward to 2020, and we have already had massive wildfires in Australia, super-typhoon Amphan, and more heartbreaking coral bleaching.
The climate emergency isn't slowing down, at all, even if news coverage of it is.
Here's the good news on climate this week
Right now, even in the middle of a pandemic, a new survey shows that concern over climate change is at an all-time high in the US.
In a separate poll, 71% of adults surveyed in 13 countries said that climate change is as serious a crisis as Covid-19.
This is compelling evidence that we are able to care about simultaneous disasters, after all.
Now is the perfect time to talk about the climate emergency. It's the perfect time to insist that the world we bring back online is better than the world that came before
this pandemic.
The most important thing any of us can do to help fix our collective problems is to talk about them. In doing so, we build up shared visions of change that become irresistible. That's what it's all about. And right now, at least when it comes to climate, it seems like we're ready to talk.
P.S. I hope you're enjoying my jokes, here's another reel-y good one: Why do fish always sing off key?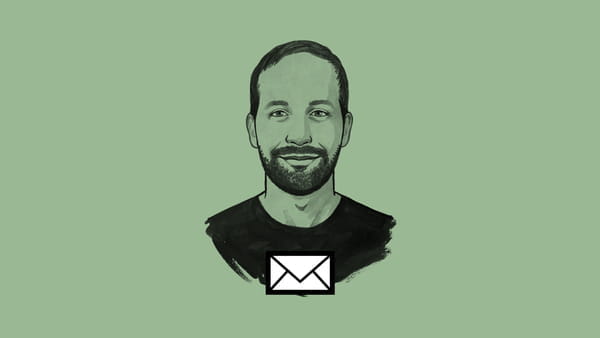 Would you like to receive my newsletter in your inbox?
Follow my weekly newsletter for an insight into the work, thoughts and ideas that go into being a Climate correspondent.