Hi,
In Washington DC, the cherry trees are officially in peak bloom. In more normal years, this ritual of springtime is a moment for people to gather in huge crowds under sunny skies and welcome the warm weather and beauty of nature.
This year, though, there are barricades blocking streets and sidewalks. The city is begging people to stay home.
It feels so unnatural to be foregoing this celebration of life, and yet our self-quarantines are designed to do just that. By staying indoors, we are giving each other the gift of life.
For days now, I've been unable to write, overwhelmed with the scale of everything that's happening. I've felt my brain and body go into crisis management mode. I'm having a difficult time wrapping my head around a spring where we are huddled indoors.
Springtime has a whole new meaning now. Spring is progressing more than 20 days faster than normal
in most of the US this year, with unusually warm weather pushing flowers, trees, and bugs to wake up too soon. That's creating a whole host of problems, kickstarting a mismatch in ecosystems for pollinators and migrating animals. The outdoor world feels viscerally strange.
The Covid-19 pandemic is a parallel to climate change, forcing a speeding up of the realisation that our society is critically lacking safety nets and that a growth-based economy is impossible to sustain on a finite planet.
It's important that we are aware of what we feel as all this is happening, because we'll be mentally referring back to this moment for the rest of our lives. It will be a source of energy for radical change.
We are in a moment of rebirth, not just of the flowers and trees, but of society. We are letting go of the world we knew.
It's OK to feel paralysed as that is happening. But we should also remember that this is a moment of incredible solidarity. Our lives from this point on can still be as beautiful, they will just be different. Everything is different now.
Reducing the risk of pandemics will mean changing our relationship with nature.
We are part of this planet's ecosystem. After all this is over, it's my hope that we'll realise how grotesque deforestation, the industrialisation of agriculture, and the capitalist mindset of nature as a "resource" to be exploited, are.
It's easy to slip into the mindset that during this lockdown, we can't enjoy the best part of being alive – but this is a lie.
We can do this, we can be disciplined, we can make space for each other, we can listen to scientists, we can realise that we're more united now than ever before in a common understanding that we are capable of revolutionary change. I've found that talking about how I'm feeling and checking in with friends helps to relieve my anxiety as all this is happening.
Here in Minnesota, we're not in total lockdown yet, even though the parks are officially closed. Last weekend, I was out with my kids, and the forest was full of people carefully keeping their distance from each other. It was a beautiful testament of community on one of the first nice days of early spring.
If we have to stay at home for the rest of the spring, I'm going to make sure the kids and I spend as much time as possible outside, constructing our new garden beds, watering and tending the plants, looking for bugs, feeling the sunshine. I know that this is a luxury, and some people can't go outside at all right now. If you're one of them, know that I'll be carrying your love of nature with me.
In this era of radical change, try to push yourself to be conscious of the new ways that you're greeting the warmer weather, and don't hide from the emotions these thoughts bring. These are reminders that there is so much beauty we're working towards, together. What you're feeling is the urgency of rebirth, and solidarity with the natural world. That sense of connection is exactly what we need to get through this emergency.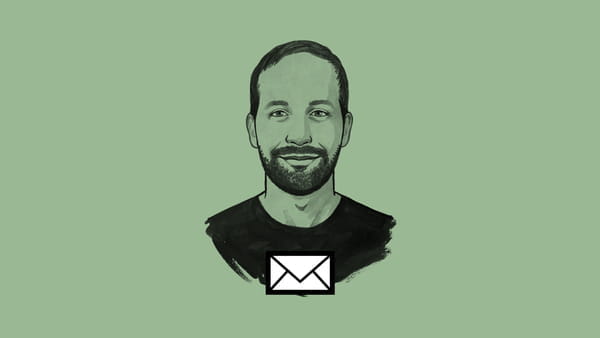 Would you like to receive my newsletter in your inbox?
Follow my weekly newsletter for an insight into the work, thoughts and ideas that go into being a Climate correspondent.