What is the climate movement for?
How can western media organisations do a better job when covering climate stories in countries like Sudan?
Lina Yassin, 22, became a climate activist after volunteering to help in the floods which hit her hometown in Sudan, and represented her country at the climate negotiations in 2019. She tells Climate correspondent Eric Holthaus why it's hard to raise awareness of the subject, especially considering the economic and social pressures in a country which recently experienced a year-long revolution.
"It's viewed only as something that a specific group of people discuss," she says. Being more inclusive – such as communicating how Islamic values hold nature dear – and approaching key community members can help.
Lina joined us as a member in the contributions several times at The Correspondent, joining our live transnational chats but also bringing in voices from her own network in Yemen and Egypt, and translating from Arabic into English. One young contributor from Sudan who she invited was so inspired by the experience that they said they'd work harder on practising their English.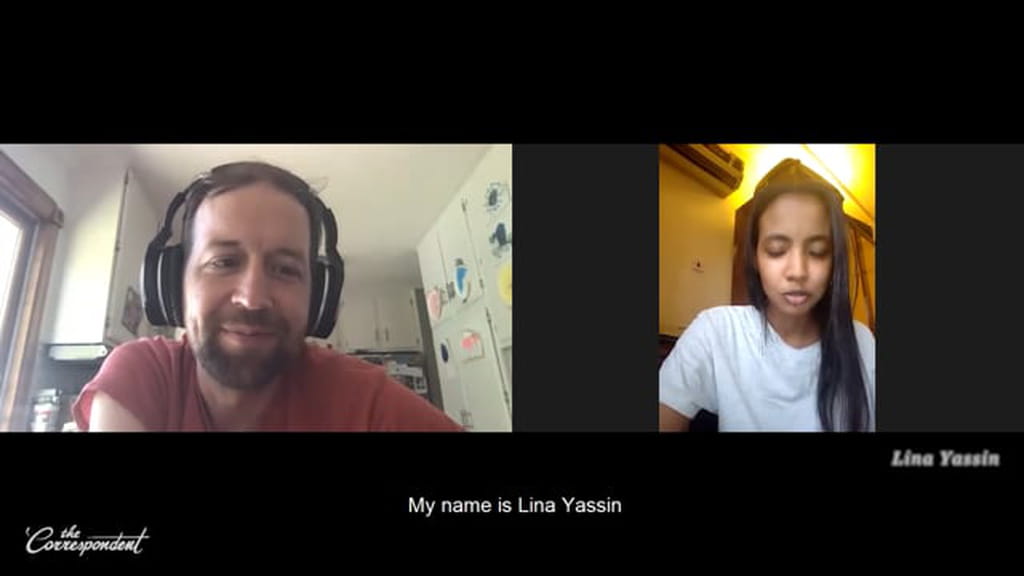 Listen to Lina and Eric talking about "liminal spaces" in climate activism, how the pandemic has disrupted the youth movement, and how they got into climate activism. You can follow Eric at his new home, "The Phoenix".