On 18 October, we invited young climate activists from around the globe to share their thoughts and experiences with The Correspondent in our first transnational conversation.
We started with the question: what is a day in your life like? 
Some of them had joined the school strike that day, as part of the Fridays for Future movement started by Greta Thunberg. Others jumped out of class to join the discussion; New Zealanders got up in the middle of the night to be online at the agreed time.
All of them already have several months, if not years, of experience fighting for their cause.
The activists shared a number of insights. To speak generally, they all had a deep connection to nature, whether that's worries about never-ending summers in Nepal, or a connection to the ancient tradition of the indigenous people of Patos in Colombia.
Those in richer countries felt the impact of their lifestyles on poorer parts of the world. Teenagers had been taking time off from school to protest actively, in some cases for months at a time, and had reflected deeply on the lifestyle changes they'd made to help the climate.
Inclusivity was important to many of these young people, with some fighting to make the climate movement more accessible for people with disabilities, people of colour, and indigenous groups.
We learned about the challenges for climate activism in societies that have recently experienced political unrest – for example, Sudan – but also in cultures where protest wasn't common, such as in Japan.
Above all, there is still plenty of hope. There is a sense of community everywhere – nowhere more so than the international climate movement itself, which has connected many of these young activists to one another. 
Below are the highlights of the two-hour conversation between young climate activists and members of The Correspondent.
What's a typical day like in your life as a young climate activist?
For most, it's a very busy one – both online and off. The digital world that they've all grown up with is central to their work, be it making new contacts, attending meetings, or coordinating events.
As Balder Claassen, 25, put it: "A day in the life of a climate activist is spent way too much looking at a smartphone." Claassen has been an activist since he was 19 and organises Fridays for Future strikes in the Netherlands.
For those from western countries, much of their activism focuses around climate strikes.
'In 2013, I volunteered to help the victims of the flood that hit Sudan. That's when I realised that climate change isn't just numbers and stats' - Lina Yassin
Isabelle Axelsson, 18, from Sweden, joined the conversation after striking for the climate on a rainy afternoon outside the Swedish parliament. The young activist has organised strikes for thousands of people.
On a typical day, some of the young people work with their parents to manage media requests and use automated "out of office messages" so they can catch up with school work – especially when they can miss up to a day of class every week, whether at university in Kampala or in middle school in New York. 
New Yorker Alexandria Villaseñor, 14, has been on strike in the US every Friday since December 2018. "Right now I'm doing an independent study program for the eighth grade, so I have schoolwork to do every day," said the 14-year-old co-founder of US Youth Climate Strike and founder of Earth Uprising, a youth-led climate organisation. Villaseñor joined the online chat from the Vatican Youth Symposium in Rome.
Why did you become an activist?
Activists joining in from the global north were mostly inspired by the idea of climate justice and the realisation that their futures were at stake. In the global south, the young activists joined or founded movements after witnessing the effects of climate change firsthand. 
"We are already victims of frequent droughts as Uganda's temperatures are rising. Landslides, floods and now increasing plastic pollution. I sacrifice Friday classes to do [this] work," said Nirere Sadrach, 24, who studies at Kampala International University and has been an activist for three years. At university, Sadrach became a coordinator for Fridays For Future Uganda,
which he says is growing every day.
Lennox Crowe, from New Zealand, released a YouTube video called "Dear Adults, from the Future"
which was seen by the national School Strike 4 Climate coordinator. Within no time, the organisation had recruited the 15 year old.
Lina Yassin, from Sudan, works part-time for Climate Tracker,
an organisation working with young climate activists and journalists. "In 2013, I volunteered to help the victims of the flood that hit my country ... that's when I realised that climate change isn't just numbers and stats – it's lives and stories that need to be highlighted."
Yassin, 21, has spent three years spreading the message of climate change adaptation. "People like farmers in northern Sudan already know what climate change is – it's about how to deal with it." 
How do you motivate others?
As Isra Hirsi said: "Making it personal definitely forces people to want to act." The 16 year old is co-founder and co-executive director of the US Youth Climate Strike, the first of which took place in January 2019. Hirsi has written before
about the privilege of being able to strike every Friday, and what it's like to be a black Muslim woman in the climate movement. 
On the subject of faith, Yassin said she "usually tries to link [climate activism] to people's Islamic beliefs, as it can be quite effective in countries like Sudan".
'I'm usually seen as the annoying radical vegan who doesn't buy new things or fly, but once I explain that I don't expect that of everyone and that I am willing to listen, it's much easier to find common ground' - Isabelle Axelsson
Pradeep Bhattarai, 27, said he localises the challenge to engage people. "Today I interacted with different groups of women in a rural municipality in Nepal," Bhattarai wrote during the live conversation. "Many of them do not know what climate change is or what effects they are facing – but, if we ask them about the shifting of the monsoon, increasing hot days, new pests and crops in agriculture, increase extremes events, dengue outbreak that recently Nepal faced, these are the problems they are facing. So, we need to connect these problems." 
Sadrach agreed: "In Uganda, given different communities experiencing problems, I have to tailor my message to show them that they see and what they can do". 
The activists thought tone and the message were key to motivating others to change. Axellson is not in favour of advocating major lifestyle changes: "Just making small changes, and perhaps bigger ones gradually, and advocating for policy changes ... I am usually seen as the annoying super radical vegan that doesn't buy new things or fly, but once I explain that I don't expect that of everyone and that I am willing to listen to them it is much easier to find common ground."
What form does your activism take?
As well as organising strikes and speaking out about the issue as much as possible, activists are often involved in legal complaints and work to educate communities.
Erina Imai, 23, founded Fridays For Future Kobe
and has brought a lawsuit against the company planning to construct a new coal-fired power plant in her hometown in central Japan. She explained that she focused on making protests appear more fun and accessible, carrying plants while marching and trying to use positive language that would appeal to people: "We are the future" read one of her placards in English. "Go Go Paris Agreement" said another in her local dialect. 
'We are already victims of frequent droughts as Uganda's temperatures rise. Landslides, floods, now increasing plastic pollution ... I sacrifice Friday classes to do [this] work' - Nirere Sadrach
Erina is not the only one who has turned to legal instruments to drive change. Villaseñor is part of an international complaint to the UN Committee on the Rights of the Child,
which claims that climate change is a violation of their human rights.
Many of the participating activists work with other young people. Emmanuel Niyoyabikoze, 24, is founder and director of the Greening Burundi Project,
an organisation that aims to plant a million trees in Burundi. He also runs an after-school "green club" where mostly rural school kids learn about how to conserve their natural environment.
Nohora Quiguantar is involved in similar work in Colombia. "As an indigenous woman and activist, I work... along with the children... for the protection of the páramos," she said. Yassin helped devise a board game to engage schoolchildren with messages on the link between climate change and health. 
Almost all the activists have also made changes to their own lifestyles. They aren't all vegan or vegetarian, but as Helen Ramos Nufio emphasised, "reducing meat consumption can help your environmental footprint". The 20-year-old activist from Guatemala is currently studying abroad in Germany, where she studies international relations.
How were you shaped by your upbringing?
Growing up in a village in Uganda, Sadrach said he witnessed the effects of climate breakdown as a child. "I knew that I could do something, but never studied it in school, so for a very long time [I felt as though] my hands were tied." 
'The elders taught me that the earth is sacred that must be respected and taken care of … As indigenous peoples, Earth is everything' - Nohora Quiguantar
Claassen was taught environmental values and critical thinking by his parents, but added that his generation have a sense of urgency around climate action that previous generations might not have. "I don't expect my parents to have told me about climate change. I teach them." 
Quiguantar said she was taught by elders to respect nature. "The elders taught me that the earth is sacred that must be respected and taken care of … As indigenous peoples, Earth is everything." 
What challenges have you faced?
Making time for exams or homework came up several times, and the majority agreed that their age can be seen both as an advantage (people want to hear from children) and disadvantage (the feeling of missing out on a carefree childhood, or that often people don't take them seriously). 
Canadian Julia Sampson, 17, has noticed that her family is a little stricter and "weary" of her climate activism – though she understands their anxiety when it comes to matters such as her schoolwork. However, her parents' concerns haven't impacted her commitment; she organises local strikes as well as the Canadian Climate Strike movement. 
Culture created nuanced obstacles to climate activism that the activists had to deal with. Environmental engineer Sindy Nova, 26, says that the combination in Colombia of "a history of armed conflict… and great biodiversity" made it challenging to engage people in the cause of climate activism.
For Erina, the reluctance to question authority
in Japan makes it difficult to build a climate movement that included civil disobedience. "The reason why school students do not organise is because ... the mind of trying to change the power of society with their own power does not grow up at school. There is a saying: 'If you don't conform to the rest, you'll get hammered down!' We don't like to stand out, and we avoid disobeying big forces such as governments and companies."
In other cases, the political situation is critical to the way activists work. According to Yassin, the revolution this year in Sudan has been "a turning point". With the new transitional government, she feels free to write and to more openly criticise policy, though she admits that "climate change isn't a priority at all on the agenda (at least for now)".
For Sadrach, corruption makes his work in Uganda much harder: "I have been asked [by a local leader] to pay money if I wanted to collect plastics from one of the rivers".
What positive steps have been taken in your country?
Activists who see positive steps being taken when it comes to climate change in their country urge even more ambition.
In New Zealand, Crowe said he could see activism being translated into real change. The Zero Carbon Bill is in the process of being passed, which aims to get the country to zero carbon emissions by 2050. It isn't perfect, but Crowe is undeterred: "We are campaigning to make this bill stronger!"
In Sweden, Axelsson points out the expansion of renewable energy plants and efforts to save the ecosystem of the Baltic Sea, particularly threatened by pollution and overfishing. Similarly, Ramos sees that the Guatemalan government is already focusing on nature-based solutions, such as reforestation, to address the climate crisis. In Sudan, Yassin said organisations and initiatives are working to address climate change impacts in sectors such as agriculture, health and forestry.
What still needs to change?
Many of the young leaders are keen to address injustices, even within the movement itself, and are working to amplify voices which still are not heard.
"In the US, the climate movement is mostly dominated by white individuals who don't necessarily have a [direct] connection to the climate crisis," said Hirsi. "I focus a lot of my work on creating space for black organisers in the climate movement as well as disrupt the idea that communities of colour can't be environmentalists." 
Jason Boberg, a filmmaker from New Zealand, is the founder of sustainedability.org, a collective which aims to create a disabled constituency in the United Nations Convention On Climate Change.
'If a bunch of kids can show collaboration, anyone can and should take on the challenge and collaborate with one another too' - Helen Ramos Nufio
"I can count the number of activists here who are visible on disability rights and climate change on one hand," Boberg said. "To help voices to be heard, something tangible we can do is to repeat the stories of those in our community that are on the front line ... but always acknowledging where those stories come from so that our disabled community members get credit and are recognised for the work they do." 
There is still a long way to go, he added. "To get support we need to be able to implement good systems so that we [climate activists] can safely and ethically extend opportunities and engage with others ... The key is to take an ethical changemaking approach so that we're not just replicating systems of oppression." 
The rights and needs of indigenous people were also discussed in this push for greater inclusivity. Ramos believes that Guatemala can achieve sustainable development by making the recovery of ecosystems and reforestation a profitable venture for communities. She pointed out that almost 60% of her country's population lives under the poverty line. "Indigenous people are the most vulnerable and within these groups, women and children take on the highest toll."
For Claassen, a "year of action has created hope - but we have not changed the system yet. We have not started lowering yearly global emissions. But we have learned that we can fight, peacefully. And we have learned that people care, and are willing to make sacrifices."
What is your end goal?
The most immediate milestone for Fridays For Future Japan is to get the local assembly to declare a climate emergency. For Sampson in Canada, the end goal is "a just and sustainable economy where everyone thrives". She said her hopes were that "everyone would be included in climate justice, that includes migrants, people of colour, workers, seniors, youth, indigenous people and impoverished communities". 
Priti Sakha, 20, from Nepal simply longs to see foggy winter mornings again. "Even in mid October, we are having days like summer, hot sunny days making us sweat all day." 
Most emphasised that their desire to see the climate crisis elevated to higher priority in their countries. And so the work goes on, buoyed by what the young people have learned by working together across identity and national boundaries.
As the young Guatemalan Helen Ramos Nufio put it: "If a bunch of kids, teenagers, and young adults can show loads of collaboration, anyone can and should take on the challenge and collaborate with one another too."
Dig deeper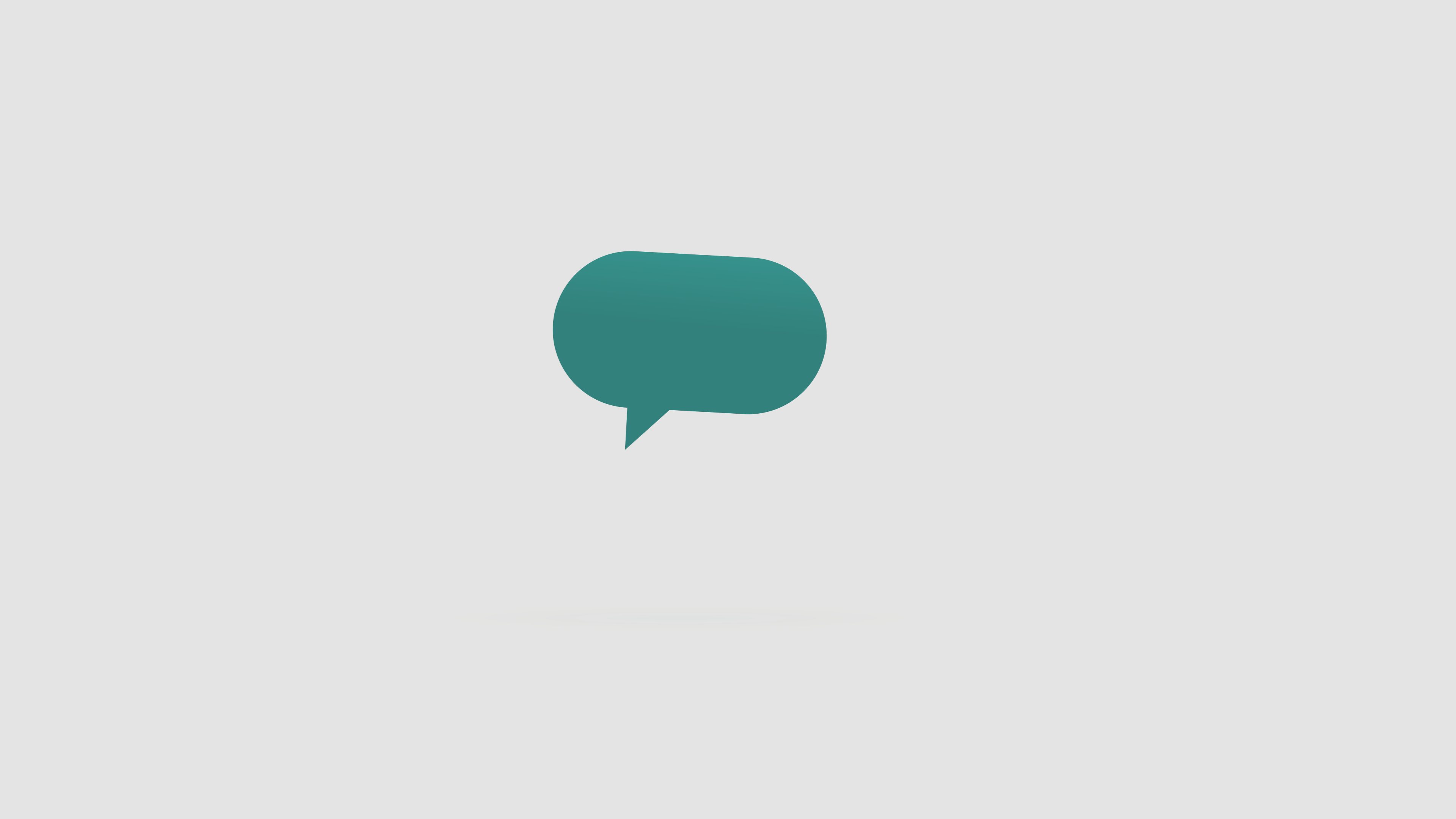 A global conversation with young climate activists
You can catch up on the whole conversation with 17 young activists from around the world.