Full disclosure: I've donated money to Free Press Unlimited for years. They've awarded me a few thousand dollars in grants to cover travel expenses for my research in foreign countries.
I've written about their projects from time to time. And I've even given De Correspondent members the opportunity to donate to a Free Press Unlimited initiative.
In other words, I haven't exactly been FPU's enemy, to date.
At first glance, FPU is indeed an organization working to achieve everything I stand for: independent journalism, particularly in the riskiest and poorest regions of the world. Through some of their projects, such as Radio Dabanga in Darfur, they've helped provide independent news coverage to millions of people for years – people who would otherwise have no access at all to unbiased news.
FPU is good at presenting itself in the media as the ultimate champion of the free press. Around the time of World Press Freedom Day on May 3, FPU's director, Leon Willems, was all over the news in this country. In the Amsterdam daily Het Parool, he said he was "very worried" about the state of global journalism: "The only system that actually works is the destruction of independent journalism by authoritarian leaders." And: "Every single one of us needs to get the importance of independent journalism down to our bones: no matter where it is, news makes those in power watch their step." Journalist Sheila Sitalsing praised him to the skies in her column for the Dutch national newspaper the Volkskrant.
I was just as positive. That is, until I stumbled across information that painted Free Press Unlimited in an entirely different light. Far from free, and decidedly not unlimited.
It would be like De Correspondent's CFO ordering me to stop writing about one of our major donors
That was hard for me to believe at first – you'd rather not hear that something's wrong in a group with such laudable ideals. But the more people I spoke with, the more documents I read, and the more email exchanges I was shown, the more I had to admit: the deeds of FPU's management aren't always as consistent with independent journalism as its words would have you believe.
At the radio station that FPU founded in South Sudan – Radio Tamazuj – the discrepancy turned ugly: after the station published items critical of one of FPU's donors, FPU's management began interfering with editorial decisions.
There are at least two major problems with the way Free Press Unlimited responded to Radio Tamazuj.
FPU let its funding affect the content of the

station's journalism.

FPU tried to achieve its institutional interests at the expense of Radio Tamazuj's editorial independence.
It would be like De Correspondent's CFO asking me not to write about a certain person anymore, because they happen to donate a lot of money to De Correspondent. And then, when I kept doing my job anyway, banning me from the platform.
Is this an exception?
My natural first response was to wonder: is the situation at Radio Tamazuj an exception? A rotten apple? Or does FPU put its financial interests before its stated mission more often?
To find out, I spoke to several people closely involved in three FPU projects in three different countries. For various reasons they don't want to be listed here, and I can't use all of their accounts.
Every conversation about FPU's management contained words like authoritarian, dictatorship, playing dirty, culture of fear, and nontransparent
But I did see a pattern. Puzzle pieces that were all part of the same picture. In every conversation about FPU's management, people used words like "authoritarian," "dictate," "playing dirty," "culture of fear," and "nontransparent."
And then someone forwarded me the results of an employee satisfaction survey conducted by FPU's worker representation council. Some of the outcomes:
Lack of an open atmosphere in the office
People are afraid they'll lose their jobs if they disagree
Upsetting, for an organization that claims democracy is essential
Also: "It is not done to show fear, uncertainties, and failures, and criticism is often met with significant pushback. This is indicated by both managerial and non-managerial staff."
Free Press Unlimited did not respond to my questions about this survey.
This workplace culture is the background against which the conflict with Radio Tamazuj has played out. A picture emerges of an organization whose internal values are not the ones it displays to the outside world.
Are you trying to make people stop giving to charity?
It's always hard to criticize a good cause. The immediate reaction is: are you trying to make people stop giving money to charity?
No, I'm not – but I do want charities to do what they promise. And I want the money that our government and we ourselves donate to be spent in the best possible way. I feel compelled to tell this story precisely because I think freedom of the press is so important. In that sense, I'm in full agreement with Free Press Unlimited's slogan: people deserve to know.
Moreover, it's important to have a broader discussion about media outlets as a form of development aid. An incredible amount of donor funding goes to "independent" media whose operation raises questions about the aptness of the name. And especially in an area like South Sudan, where ethnic rhetoric and hate propaganda can so easily spark new violence, it's important that independent media outlets shine a light on abuses and expose propaganda.
Unfortunately, many governments, including South Sudan's, don't permit that.
I think it's vital that aid organizations fill that void – but in a way that upholds the fundamental principles of journalism without exception, and not just when it works in their favor.
I hope that Free Press Unlimited will chart a new course. A course that's not about bolstering its own growth, but about bolstering local journalists in war-torn regions. A course that's transparent about what's going well and what isn't. A course in which criticism and differences of opinion are not stifled but welcomed, both in the office and in working with donors.
"Journalism's fundamental task," Leon Willems said last spring in the Amsterdam daily Het Parool, is "to search for the truth and never be satisfied with what those in power are trying to sell you." An organization committed to that is one I want to support. But it must also keep performing that "fundamental task" even when "those in power" happen to pay its bills.
—Translated from Dutch by Grayson Morris and Erica Moore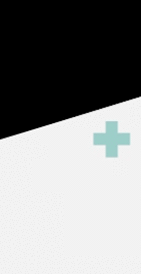 If you like your journalism in-depth and ad-free... Sign up for our newsletter and get new stories every week from De Correspondent. Yes, send me more stories!
More from De Correspondent: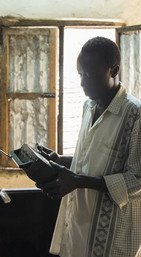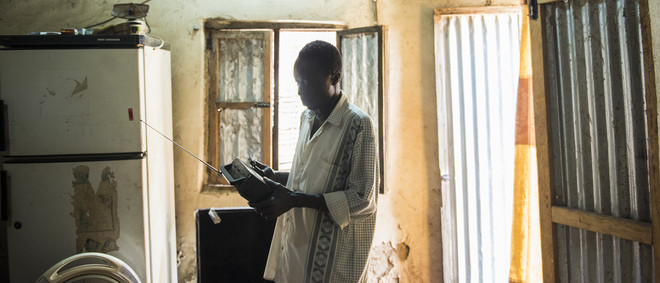 How Free Press Unlimited silenced its own journalists The Dutch aid organization Free Press Unlimited supports independent media outlets worldwide. But when its radio station in South Sudan sounded a critical note about donors, Free Press Unlimited intervened: "Don't bite the hand that feeds you." Read Maite's story about Free Press here, Part 1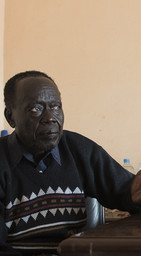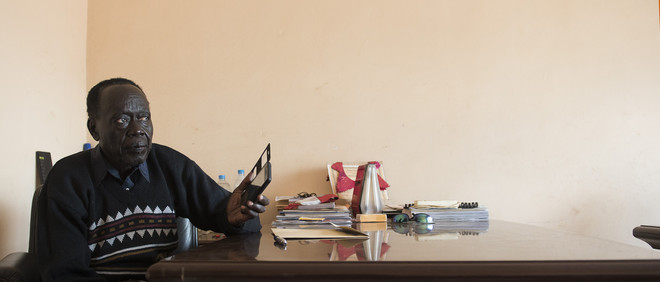 Journalists again sound the alarm about Free Press Unlimited The Dutch aid organization Free Press Unlimited interfered with editorial decisions at a South Sudanese radio station. The reason? To avoid antagonizing its donors. Four editors who've since left accuse FPU of censorship and intimidation. Read Maite's story about Free Press here, Part 2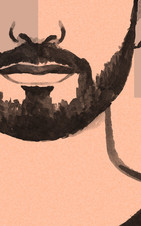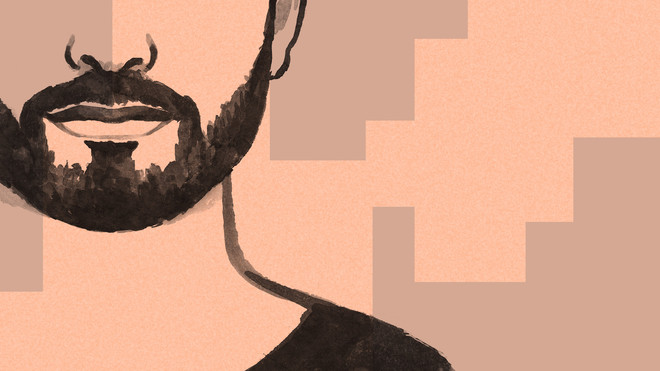 So you say you can't say anything anymore Being surrounded by middle-aged white people is nothing new for me. But my presence can apparently still seem something of a novelty. After an excruciating train trip, I can only conclude: the idea that racism is relegated to deplorables is elitist. And dead wrong. Read Sinan's story here