It all started with an email. On 23 March, Martijn van der Zee, second in command at fashion group C&A, sent a letter to all the company's suppliers in Bangladesh: "Extraordinary times call for exceptional measures."
C&A was announcing a cancellation of all its orders from March to at least June – and maybe longer – "with immediate effect". Even the garments that had already been completed were abandoned where they lay in warehouses in Dhaka, Bangladesh's capital city. "The government-imposed shutdowns [are making] worldwide retail operations legally and operationally impossible for C&A," Van der Zee explained. 
We're not just talking about a few boxes of T-shirts and jeans here. In Bangladesh alone, the orders that C&A either cancelled or put on hold totalled some $166m, as evidenced by a dataset from BGMEA, the trade organisation representing textiles exporters in Bangladesh.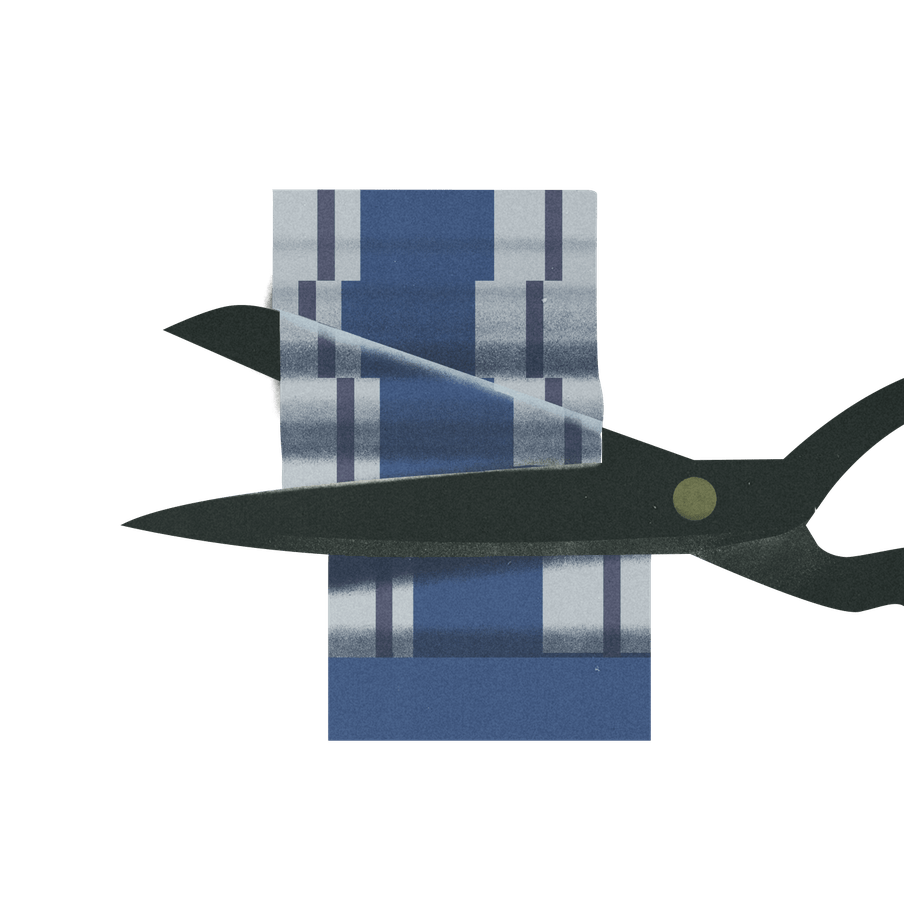 Drafted at the end of March, the dataset was obtained by Swiss research platform Reflekt, which I worked with on this article. The table of 7,854 cancelled or postponed orders offers the first detailed account of how clothing companies acted at the start of the coronavirus crisis: faced with plummeting sales, and for fear of being stuck with mountains of unsold clothes, they began suspending orders en masse and asking for discounts on already placed orders. C&A is just one of many familiar names on the list; others include H&M, Inditex (Zara), Mango, Walmart and Adidas. 
The decisions made by the fashion labels had tremendous consequences for the millions of people who make a living at the sewing machines. 80% of Bangladesh's exports and 10% of its GDP depend directly on the textile industry.
At first glance, the sudden cancellation of the orders leaving the workers out in the cold might seem to be the scandal here – a big corporation abandoning the people who make their products, despite beautiful words in mission statements about "taking care" of people and the planet.
But the cancellation itself actually isn't the scandal. The real scandal is that the gradual erosion of the clothing industry that lies behind it has been decades in the making and has now come to bear more vividly than ever before.
Shit hits the fan in Bangladesh
When Van der Zee sent his email on 23 March, most clothing factories in Bangladesh were still running their operations as usual. It was not until 26 March, when the country went into a 10-day lockdown period to stop the spread of coronavirus, that the factories closed their doors and hundreds of thousands of garment workers had to stop working. "A national vacation," they were told.  
By mid-April, most textile factories were still closed. Garment workers wanted to go back to work, but even more importantly, they wanted to collect their wages from March. By 15 April, some factory workers still had not received any of their wages from the previous month. 
One of them was Jamila, who has worked for five years in the Dazzling Dresses factory sewing clothes for C&A. When another worker showed her a mobile phone photo of the factory with a sign on the front reading "closed indefinitely", her blood ran cold.
Fearing starvation, clothing industry workers took to the streets by the thousands
Jamila is probably between 25 and 28 years old; she doesn't have a birth certificate. She lives together with her husband, mother-in-law and two daughters in a single room in one of the tens of thousands of barracks that have sprung up around factories like Dazzling Dresses. The entire family lives on the approximately €105 that Jamila earns each month. Forty-three of those euros go straight into rent. But suddenly, thanks to that one email from the C&A boardroom, she was on the verge of losing it all. 
And she was by no means the only one. 
At the beginning of April, tens of thousands of clothing factory workers started taking to the streets and calling upon the employers and the government to pay a basic wage at the very least. Like Jamila, they were afraid of going hungry. The demonstrations led to some violent confrontations with the police. Dozens of demonstrators were injured, and the media reported two were killed.
Orders cancelled en masse
C&A was by no means the only one cancelling orders in March; others included H&M, Zara, Next, Tommy Hilfiger and Primark. The numbers involved are dizzying.  
H&M put orders totalling nearly $178m "on hold". Inditex, parent company of Zara, held up $109m in orders. The dataset shows that, in Bangladesh alone, a grand total of $3.18bn in orders were cancelled or put on hold – nearly one-tenth of the country's annual textile exports.  
Bangladesh is the second-largest textile producer in the world, surpassed only by China. Each year, the country ships nearly $35bn in T-shirts, trousers, pullovers and other articles of clothing to countries all over the world. 
European companies are particularly keen to manufacture their clothes in Bangladesh, in part because the country is permitted to export to Europe duty-free and quota-free. Germany, England and the United States are the country's biggest customers.
The chance that you're wearing something with a label that says "Made in Bangladesh" is pretty big.
The reason is simple: Bangladesh is cheap – dirt cheap. In 2018, the average import price for a T-shirt from Bangladesh to the Netherlands was in the neighbourhood of €2, compared to €2.5 from China, €3 from India, and €5 from Turkey. 
The industry is an indispensable source of income for the country, and provides no small share of its jobs. But who profits most from the cheap labour?
The answer is: the brands that we put on every day and the stores where we buy our clothes at rock-bottom prices who now – despite all the lofty words about responsible, fair and sustainable production – are turning their backs on the people who make what we wear.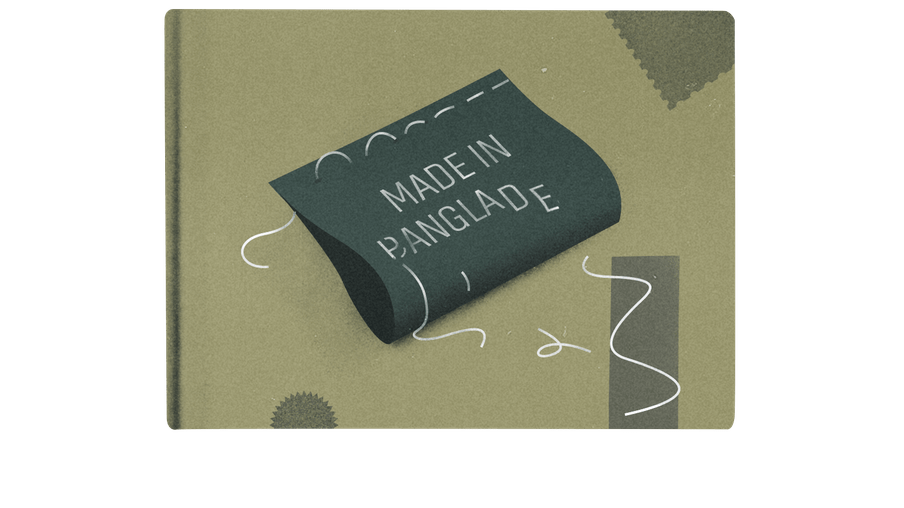 What are promises worth in a pandemic?
Promises are a commodity that big names in fashion deal in wholesale, and C&A is out in front of them all. If you read all the pages, pamphlets and reports about corporate social responsibility that the major labels put out, you might start to get the impression that you're reading about charities rather than billion-dollar companies.
The Brenninkmeijers, who are the sole owners of C&A, describe themselves as philanthropists and seemingly never tire of proselytising about the lofty ethical standards they profess to follow. C&A's parent company is Cofra Holding AG, owned by the Brenninkmeijer family. At present, they are the richest family in the Netherlands, with an estimated €22bn in assets.
They have the image of generous donors, but in fact, this is indulgence. What they give to charities (in 2015, they gave €246.4m to charity) comes down to nickels and dimes in comparison to their total assets.
The Brenninkmeijers, who are the sole owners of C&A, describe themselves as philanthropists
C&A's website states: "We believe everyone should be able to look and feel good every day, without compromising the lives of those who make their clothes, or the planet we source from. And that's why we invest heavily in sustainability. It's part of who we are." 
In times of crisis, it becomes clear what these words are really worth. 
28-year-old Kulsum is one of the one million workers for whom C&A feels so responsible. She works for Sams Attire, a factory that produces dresses, trousers, men's and women's blouses and T-shirts for C&A. Normally, she pays the rent for her room outside the factory and the school fees for her two children with her salary.
"My husband pulls a rickshaw and buys the food," Kulsum says. But since the coronavirus took her income away, the landlord has been calling on her to pay the rent every day. Kulsum is worried that he will soon evict them. "If the situation goes on like this much longer, it's going to be very hard to survive. The people who are poor are going to die."
Dealing with a power imbalance
Why are C&A and other fashion brands refusing to simply pay for what they have ordered? Surely an order of a few million dollars is just peanuts to a multinational with billions in the bank – unless these companies are genuinely having acute financial problems.
Based on what we know about C&A and the industry, this is our best theory: by years of participating in the erosion of the industry, C&A – like all the other clothing companies – has contributed to the fact that people in Bangladesh now have nothing to fall back on. 
All the while, the balance of power in this sector is skewed heavily towards companies like C&A.
Big Fashion calls the shots. The brands always do business under general terms and conditions, and C&A's, which we have obtained a copy of, put a few trump cards into the company's hands. By playing these, C&A can reduce its suppliers' invoices by up to 12%.   (C&A claims in an email to us that this information is not correct, but failed to supply evidence to the contrary). The suppliers in Bangladesh take all the financial risks. They pay for the raw materials and wages in advance, commit to meeting deadlines that are much too tight, and in the end, keep only a very small margin. Always the supplier's mantra is "better a bad order than no order".
These conditions also impact the lives of the garment workers, who are tasked with impossible objectives for low wages. The Human Rights Watch study concludes that the labels are putting so much pressure on the suppliers that "the suppliers face powerful incentives to cut costs in ways that exacerbate workplace abuses".
Behind that fact lies the story of an industry that has been in a devastating race to the bottom for more than three decades – driving margins down to almost unsustainable levels, encouraging consumers to buy increasingly faster fashion for ever dwindling prices, forcing clothing companies to constantly move their production facilities to even lower wage countries and generating unfathomable levels of wealth for its owners while leaving nothing but worsening wages and working conditions for everybody else.
For decades, reserves have been squeezed to the penny, leaving workers and suppliers with no choice but to seek support from C&A itself in times of crisis. 
And even worse: C&A, with the wealthiest family of the Netherlands at the top, is evidently not even able to pay out the meagre wages of the equivalent of €100 per month per worker at this time, as it suggests. The company had to close all stores in Europe, causing revenues to plummet completely, leaving it with no other way out than to cancel all orders.
The coronavirus crisis thus demonstrates the vulnerability not only of workers or suppliers, but also of the companies in this industry itself. Margins are minimal and competition is unprecedentedly fierce.
The scandal isn't the sudden downturn of the clothing industry brought about by an unforeseen crisis. The real scandal here is the fact that, indeed, the companies had no other choice than to leave their workers on their own the instant the pandemic hit.
The only place left to turn: the media
All this is what drove a number of suppliers in Bangladesh to make an unconventional move: they publicly called out the actions of the European apparel brands and begged them to fulfil their orders. They were joined by the #PayUp campaign, set up by activists and NGOs, which used social media to approach brands and urge them to pay. 
They had discovered that "naming and shaming" in the media gets results. At the end of March, H&M became one of the first fashion labels to announce that it would be paying for their products that had already been made in the orders that were currently in production. Not long after, others followed suit, including Inditex (Zara), PVH (Calvin Klein and Tommy Hilfiger) and Marks & Spencer. 
 After the first publications, both H&M and C&A announced that they would be paying for the garments already in production
Martijn van der Zee took a decidedly more conciliatory tone in his email of 9 April, when he wrote to his suppliers: "We know that our first letter shocked you ... We too were hit hard and at the time had no other option but to take drastic measures immediately."
Likewise, C&A announced that it would be paying for the goods already shipped and would be lifting the hold on most of the garment orders it had placed. 
So how much production has really been resumed? 
How much of C&A's press release is really true remains unclear to this day. What we do know is that it is still on the list of companies that, like Primark, Arcadia (Topshop) and Urban Outfitters, are not living up to their full responsibilities during the crisis.
In early May, after consulting with its members, trade organisation BGMEA concluded that C&A canceled at least 40% of its future orders, postponed a further 20% to December and postponed the remaining 40% to next year.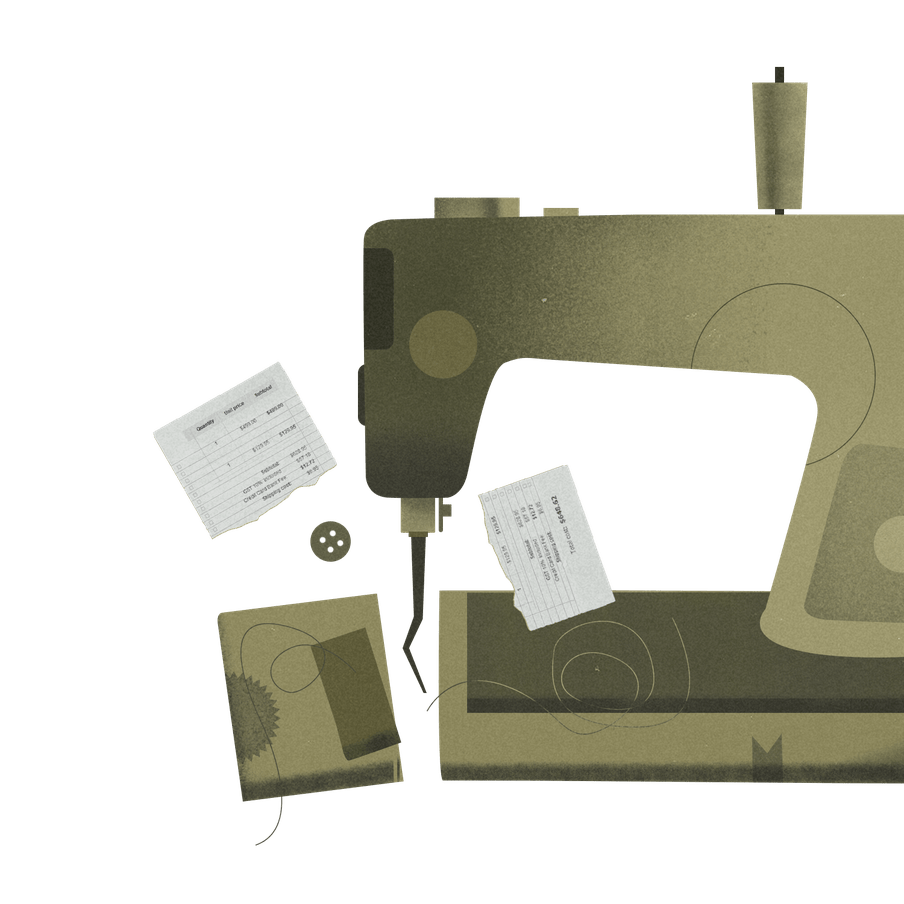 Independent investigator Scott Nova of the Worker Rights Consortium, a US NGO, determined, after contacts with both C&A and the BGMEA, that C&A did in fact reactivate approximately 90% of its orders, in line with the company's claims in the press release. 
However, that 90% doesn't include orders that have now been postponed until next year, which will still mean tremendous financial losses to the suppliers.
"In effect, this is the same as cancellation," Nova says. "How can the company guarantee that it really is going to purchase and pay for these clothes a year later?"
"Conservatively, I would estimate that the gap is on the order of $20 to 30 million," Nova says, two to three million dollars of which should be going towards worker wages. At a monthly wage of the equivalent of around $100, this is equal to the salaries of 20,000 to 30,000 garment workers, according to Nova's calculations.
In an email on 15 June, Jens Voelmicke, a spokesman for C&A Europe, informed us that "a full resumption of the production is not an option, being that in many supplier countries the production process was completely stopped for weeks, and at this time can only be resumed to a limited degree to protect factory workers". He also reiterated that C&A has accepted a total of 97% of the orders placed pre-crisis and has guaranteed payment for these orders. In an email sent later, he stated that C&A moved only 2.5% of their orders to 2021.
Back to work
Around 20 April, Kulsum finally did receive her full wages for the month of March. On 2 May, she could finally return to work after the government permitted the factories to reopen.   
In the Sams Attire factory where she works, there are some six thousand garment workers – 600-700 on each floor. Kulsum says that, from the beginning, the factory has been at nearly full occupancy, even though the new regulations only allow 30% of the workers at a time. Many, including Kulsum, are afraid of contracting the virus, but come to work anyway for the bigger fear of losing their jobs. In early June, the BGMEA reported that 299 garment workers had been infected with the virus, but trade unions say that the true infection rate is most likely many times higher because very little testing is being done. At the end of the first shift, everyone wants to go outside at the same time. "It's very difficult to keep the distance you're supposed to," Kulsum says. 
In mid-May, Kulsum was paid just under the equivalent of $59, 60% of her April wage.  
And she is one of the lucky ones. In early June, the BGMEA presented the scope of the crisis in figures. Rubana Huq, president of the BGMEA, told a group of reporters that, of the 4,500 factories that fall under the textile organisation, only 1,926 have partially resumed production – 55% of normal capacity – due to the drop in orders. Huq said that, among the manufacturers, there was a shortfall of $430m for the payment of garment worker wages. Approximately half of the jobs in Bangladesh's textile sector are at risk.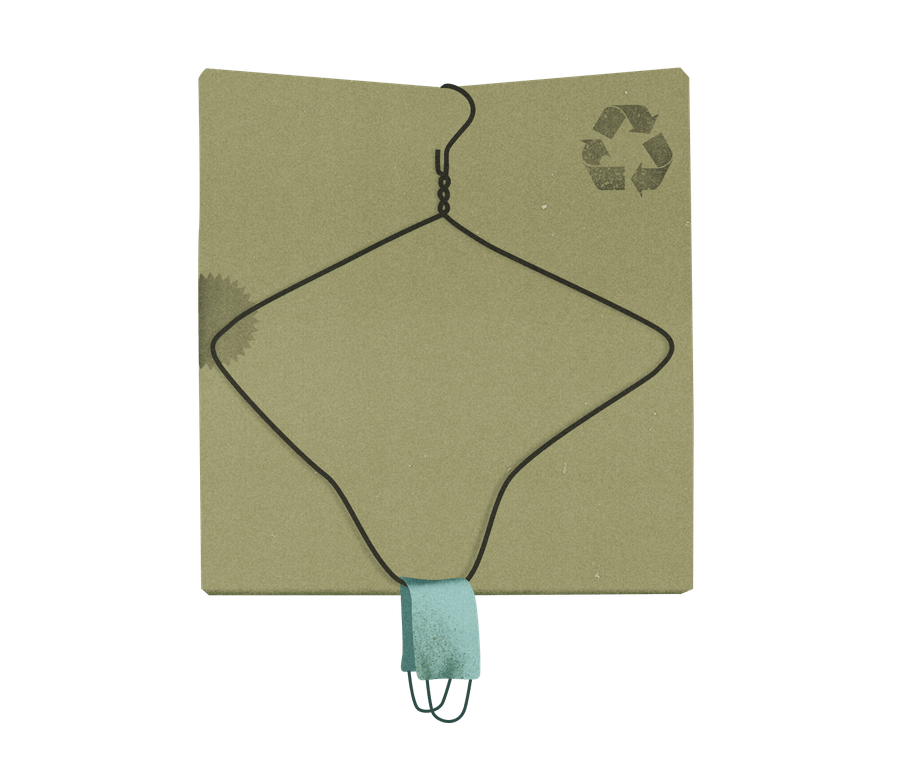 Conclusion
That the massive cancellation of orders by clothing companies has caused a big shock in a country like Bangladesh is undeniable. And although more and more brands are pledging to pay, and a growing number of the garment workers receive at least a part of their old wages again, the coronavirus has revealed the extreme fragility of a system that has been continually eroded, year after year, by the clothing companies – which, in turn, is influenced by our demand for more and cheaper clothes. No matter how fast and cheap fast fashion is, it has always needed to get faster and cheaper to the point where now no one has any buffer to fall back on – not the manufacturers, and not the workers. 
The silver lining to this story is that we have now seen that speaking up makes a difference. Now that the suppliers, activists and human right groups are raising their voices and factory owners are standing up for themselves, we might be seeing the balance of power in the textile sector shifting ever so slightly in favour of the people in Bangladesh.  
And thankfully, after years of taking the position that the industry can fix itself, the European commission is seeing a role to play in fixing it as well. The commission now plans to adopt legislation to force companies to meet their obligations in sustainable and fair production practices.  
How this will improve the life of Kulsum and millions of other garment workers in Bangladesh remains a question for the future. For now, Kulsum is back to going to work in the factory six – and sometimes seven – days per week, often working from 7:30am to 10pm. She and her husband hope to one day build their own home and give their two children a good education.
This article is the result of a joint investigation by Swiss research platform Reflekt and The Correspondent. For more of Reflekt's research, see their website: www.reflekt.ch.
This interview was originally published on De Correspondent.   Translation of the introductory sections and adaptation of the condensed interview are provided by Kyle Wolhmut.
Dig deeper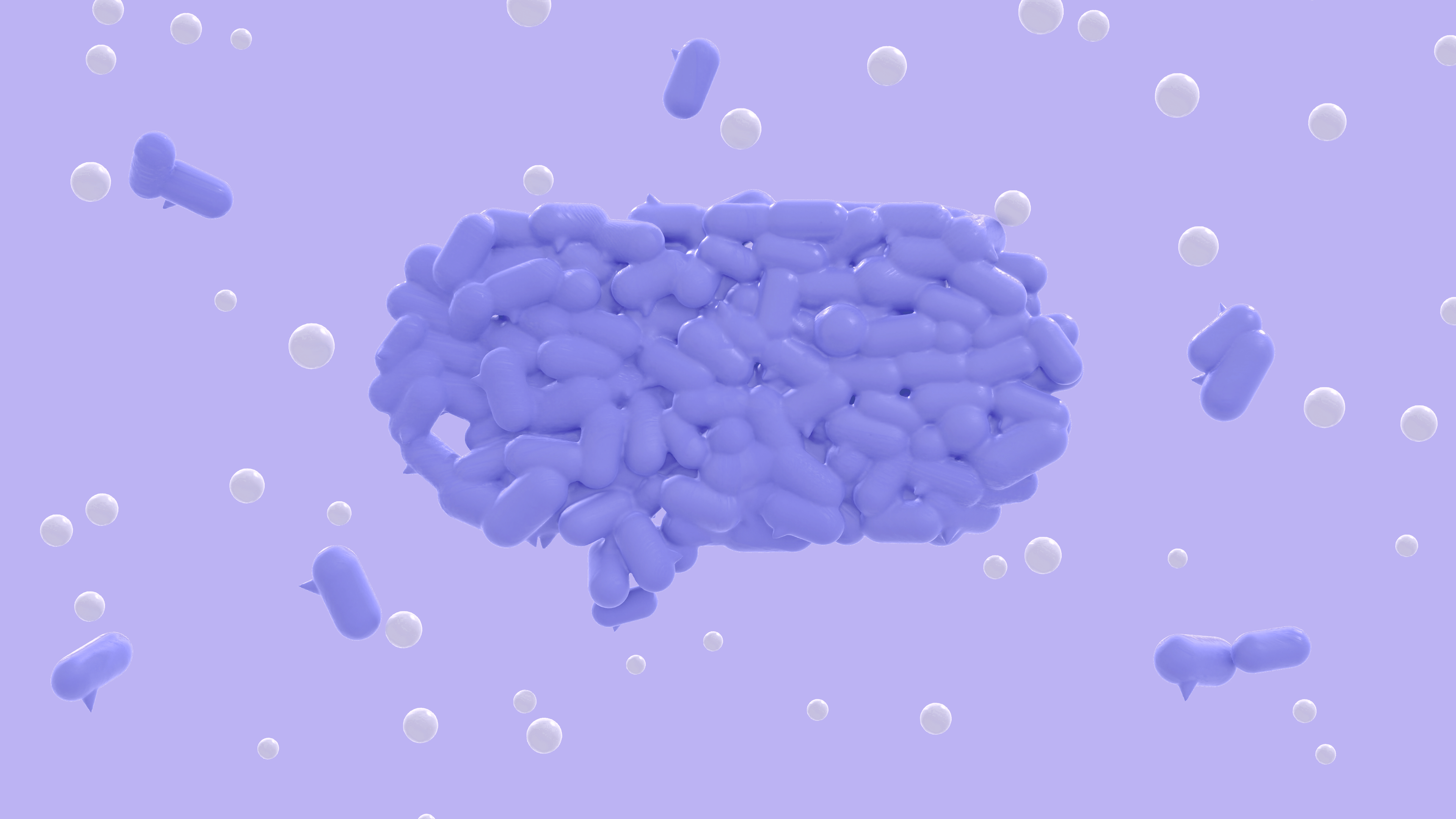 This is what the inequality pandemic looks like
Pandemics of the past have taught us this lesson before. In theory, we think that a virus is coming for all of us. In reality, it comes for some of us.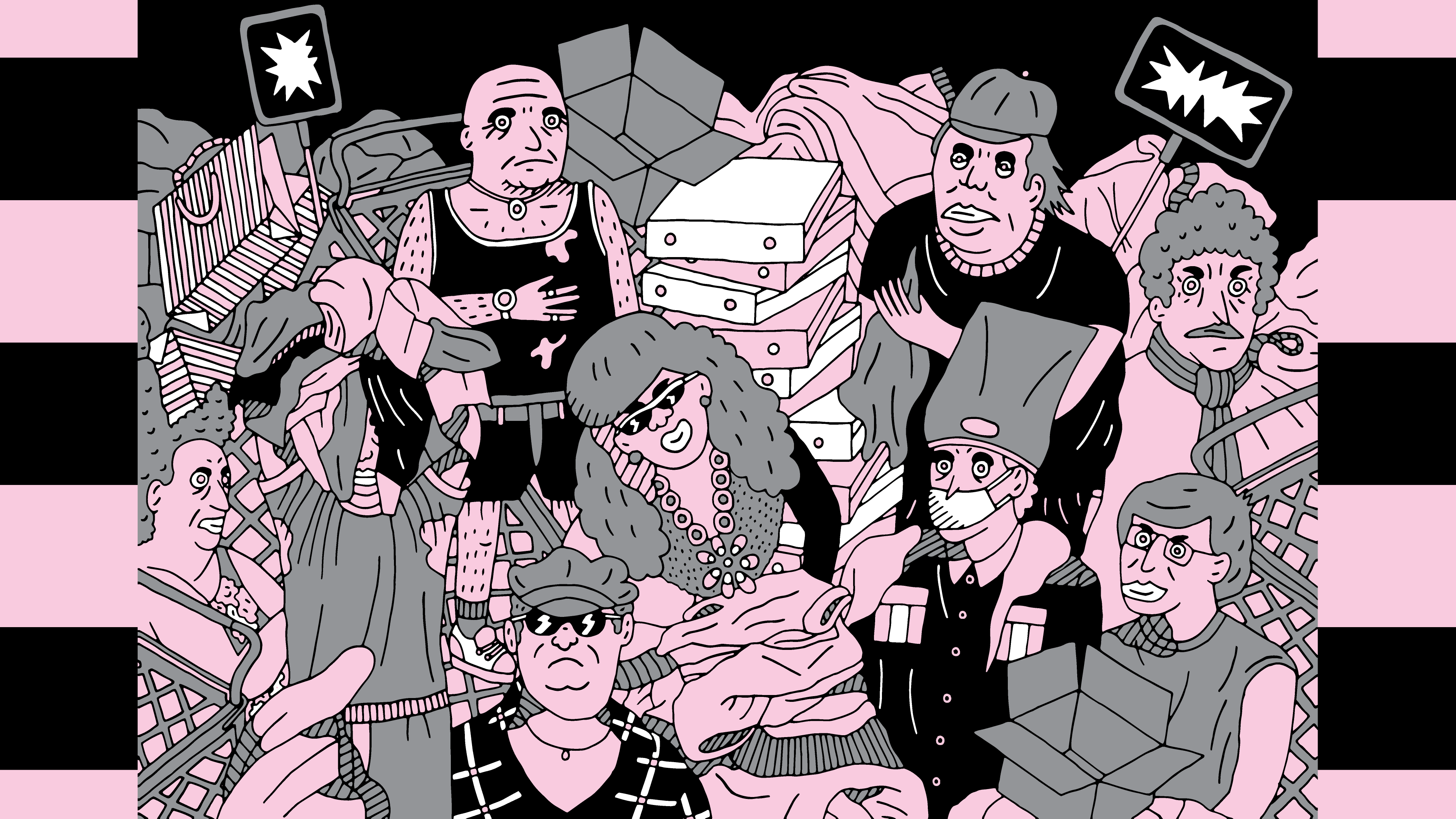 LIMITED TIME OFFER: Read this FREE article and never look at DISCOUNTS the same way again!
There's a sale on 365 days a year. Both online and off, we're constantly deluged with aggressive, insistent bargain deals. What are the consequences of this never-ending flood of discounts?