Mid-season sale, pre-season sale, second one is half-price, loyalty discount, discount vouchers, promo codes, everything half off, up to 70% discount, Black Friday, Cyber Monday, Singles' Day, LAST CHANCE, while stocks last!
You can't go into a supermarket, pharmacy or fashion retailer without being deluged by discounts. One of the Netherlands' most popular attractions, with eight million visitors a year (more than the Rijksmuseum and Efteling theme park combined) is the Designer Outlet Roermond, with "30 to 70% discounts on fashion brands". 
Discounts, which for decades were a special occasion, are now the rule rather than the exception.
Read this story in one minute.
With online shopping and the ability to compare prices, anywhere, anytime, discounts are piling up. And if it's not a regular sale, it's another trick. Sign up for the newsletter and get a 10% discount. Leave those jeans in your Zalando shopping cart and after a few days you'll automatically receive an e-mail telling you that, coincidentally, they've been marked down. 
Retailers are bracing for what's going to happen as a result of the pandemic.
In the coming weeks, due to declining sales, already discounted online retailers will be posting 60 to 70% discounts. History has taught us that economic crises tend to give discount bonanzas an extra boost. 
How is it that everything is always on sale? And what are the consequences of never-ending discounts? 
What's behind all those discounts?
Some people get their kicks from free climbing. For others, it's the rush of getting the best deal. British journalist Mark Ellwood's mother clearly belongs in the second category. "And I can get pretty into it myself," he adds with a laugh when we speak by phone. 
Ellwood, author of Bargain Fever: How to Shop in a Discounted World, knows everything about bargains. It was his mother who taught him the basics of bargain hunting. She kept a huge collection of coupons in an old biscuit tin at home in London. Often, she returned items she'd already bought when she saw they were on sale, then buy them again. "There's nothing she loves more than bargain hunting," says Ellwood. "And she's proud of it."
Why pay the full price when everything eventually goes on sale? 
Ellwood's fascination with discounts grew after he moved to America in 1998 and, as a journalist, covered luxury goods, travel and fashion. One day he bought a pair of shoes – leather boat shoes – and the saleswoman unexpectedly gave him a 10% discount. It felt like a little gift. Until a week later, when he saw the same shoes discounted by 50% in the shop window. He wondered: why pay the full price when everything eventually goes on sale? 
He's been captivated by the subject ever since. 
The numbers are telling: in 2011, US retailers sold 40-45% of their stock at a discounted price. Ten years earlier, the comparable figure was 15-20%. In the Netherlands, about a third of clothes are estimated to be sold at discounts of up to 75 %. About 40% of people wait to buy clothing until it goes on sale .  
In 2013, Ellwood published Bargain Fever. The rising tide of bargains marks a major shift, he argued "For the first time, the power has largely shifted to the shopper, where it used to lie mainly with the shopkeepers, and even before that with the manufacturers." 
To understand what that shift means, we have to go back in time. Since when have shop windows been constantly filled by red discount signs? 
The invention of the price tag 
Discounting is hardly a new concept. Whether you wanted to buy a couple of eggs or a bag of wool, negotiating on price has been a standard practice for centuries. If you didn't have much money, you might have paid half of what the rich kid in front of you in line had paid (At the time, this was considered fair; now we'd call it price discrimination.)
Everything about pricing changed
with the arrival of the price tag around 1870. French entrepreneur Aristide Boucicaut, who founded department store Le Bon Marché in the early 19th century, is credited with introducing the price tag to his store. The phenomenon spread rapidly across the rest of Europe and, a few years later, made its debut in North America.
In the Netherlands, most Dutch people soon stopped ordering their clothes made-to-measure from the tailor's, and began instead to buy standard sizes and styles at fixed prices from department stores such as de Bijenkorf, Vroom & Dreesmann and Peek & Cloppenburg.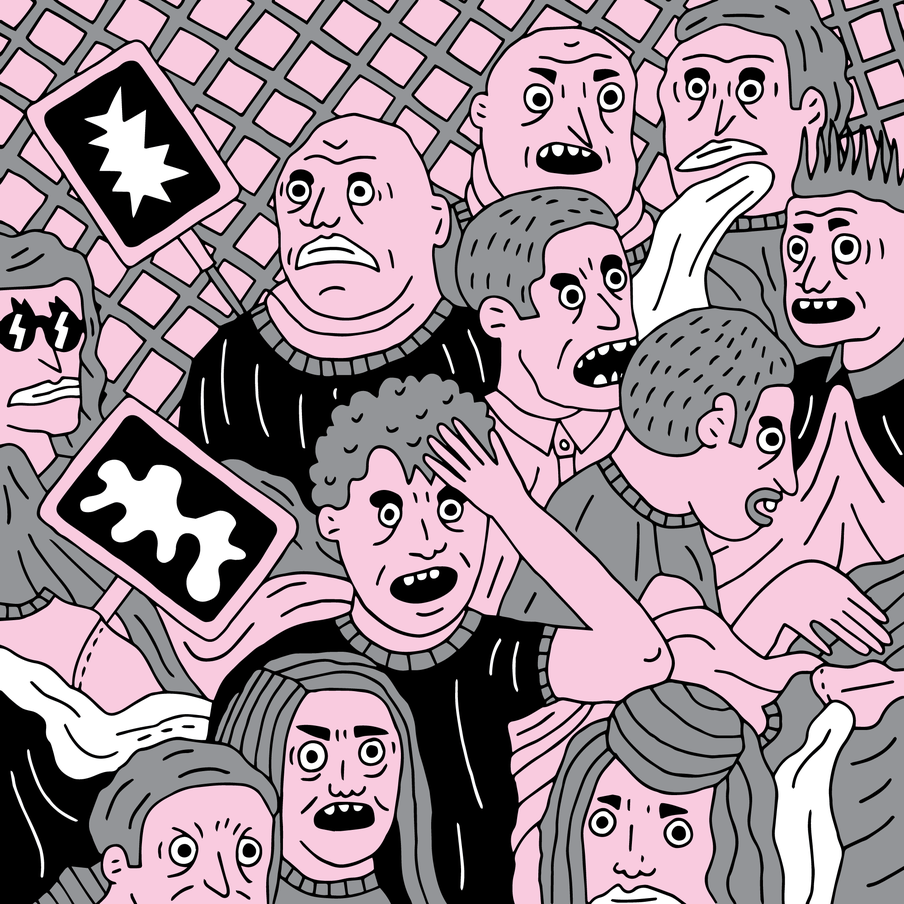 In Paris, designers including Coco Chanel and Givenchy charted the course, setting the standard for what was in "style" – a loose, draping suit one day or a wide-cut skirt the next. The fashion press quickly picked up on trends at home and abroad. Even then, rapidly changing styles meant that clothing stores had to convert their stocks on short notice. 
To avoid getting stuck with the leftovers, retailers invented the clearance sale. Initially held just once a year, in January, the sales coincided with accountants' preparations of  the previous year's balance sheets. Later, bargain hunters got twice as many chances to snag a deal, as stocks were cleared at the close of both the summer and winter seasons. 
In Germany, the Netherlands and France, retailers competed to out-price each other in the new discount market. To prevent the sector from going under, many countries introduced legislation to regulate discounting. Clearance sales became a crime. In the Netherlands, the first of these laws was enacted in 1935. From then on, prices could only be reduced by a limited percentage twice a year for a period of 19 days. 
Until shopkeepers took advantage of the situation. 
From twice a year to SALES 365 days a year! 
The semi-annual blowout was devised to clear store space for incoming new collections. These sales periods went so well that by the late 20th century, retailers began to buy low-quality stocks especially to sell on these days. Customers eager to know what was on the racks in stores were tempted to "buy items that they don't really need, while they often turn out to be inferior quality". 
In short, clearance regulations failed. 
By 1984, in the midst of an economic crisis, the clearance law was abolished in the Netherlands at the insistence of shopkeepers. Since then, stores have been allowed to decide for themselves when is the right time for a sale. 
Where the appetite for more, more and more has taken us 
For new fashion brands, the abolition of the law regulating sales was a blessing from heaven. In the fashion era that followed, the trend in consumption shifted to a lot more fashion for only little money. This cycle accelerated, as new styles landed in stores continuously, instead of just seasonally. 
Ellwood calls this the " too much stuff syndrome". 
In the mid-20th century, shoppers could choose from up to several dozen fashion retailers. By the 21st century, they numbered in the thousands. So not only were there more stores, but every one was getting fuller and fuller. Choice has evolved into excess.  
Unsold inventory was seen as an obstacle on the balance sheet 
Soaring production of fast fashion, explains Ellwood, reflects the increasing influence of shareholders, who want to see quarterly sales growth from their newly listed, publicly traded fashion brands. "Where the policy was traditionally, stick the unsold inventory in a warehouse and forget about it, this no longer applied after the IPO. Now everyone could see the Excel sheets, and unsold inventory was seen as an obstacle on the balance sheet." So you'd better get rid of it as soon as possible. 
With huge competition on price, factories increasingly focus on large production volumes to create economies of scale. There's barely any difference in the cost of producing 10,000 or 15,000 T-shirts, explains Ellwood. "So a brand owner will most likely choose the second option. And those remaining 5,000 shirts, which he never really wanted in the first place, will go on sale." 
And this was happening even as online shopping had yet to begin. 
Discounts as a marketing tool
Before the turn of the century, fashion was largely a supply-driven market:  shop retailers sold what they wanted and consumers bought what was available in the stores. This changed forever with the advent of the internet, social media and online shopping. Now, shoppers had a huge range of shops and products available to them, 24 hours a day.
Demand was a more dominant factor than supply. This is what Ellwood means by shifting power to the shopper.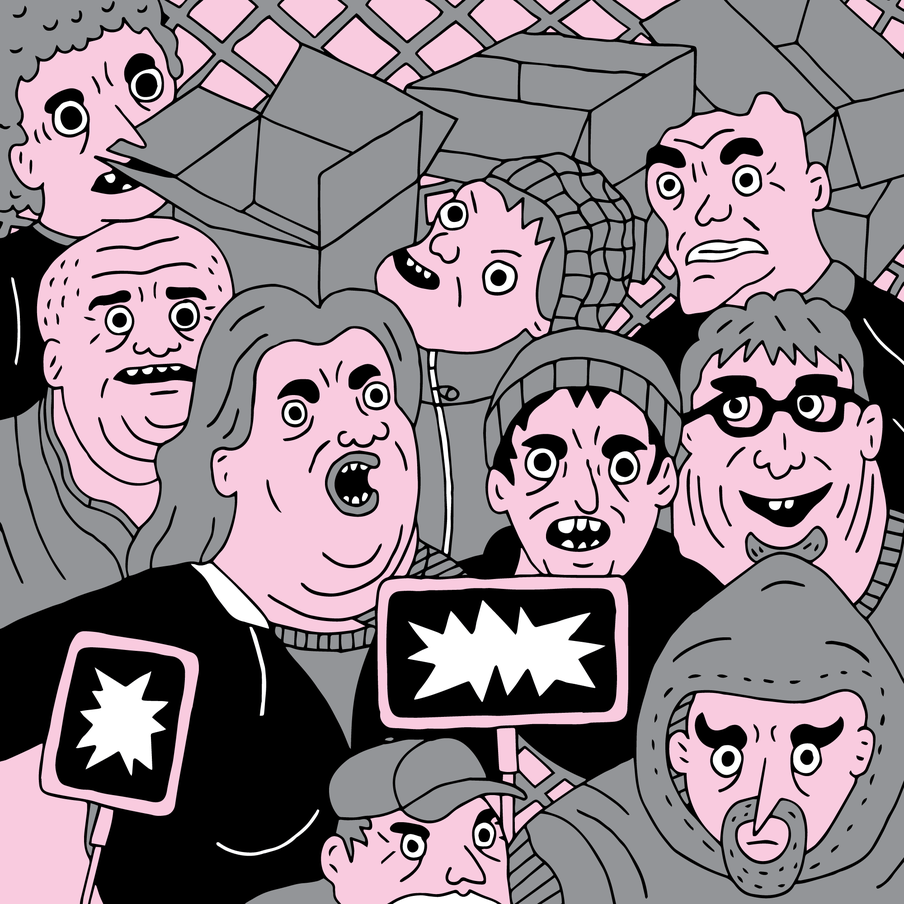 Many fashion brands had what the industry refers to as "long supply lines", meaning that collections typically were ordered from suppliers three to six months in advance – a lead time which increased  risks of failure and hence discounting, while internet shopping has made it much easier for consumers to compare styles and prices. 
Price comparison started in the book trade, writes Ellwood in Bargain Fever. With the advent of Amazon, local bookstores became more like libraries: a place where you could browse through all sorts of books. Then, if you saw something you liked, you could order it online at a discount. This was happening even before the meteoric rise of the smartphone, which gave shoppers "a magical discount gadget at their fingertips, anytime, anywhere". 
Discounting evolved from a means of clearing stock to a sophisticated  marketing tool. Some retailers deliberately raise their initial price, for example, to protect their margin if their merchandise is sold at a 20% discount – which is much easier to do, in a targeted way, online. 
If an online retailer sees that I still have a pair of leather sandals and a polka dot wrap skirt in my shopping cart, they'll send me a reminder e-mail a few days later – including a discount on one of the items. Or they'll give me a 10% discount on my first purchase from an online retailer.  
Some retailers deliberately raise the initial price so they won't lose out if they sell their merchandise at a 20% discount  
Routine discounting may sound fairly innocent, but these kinds of deals make it increasingly difficult for small business owners to compete against the online price war. A megalith like Zalando, a German online retailer, can negotiate better prices from suppliers, meaning greater profits even if their percentage margin from lower prices is smaller. Big vendors which offer big discounts tend to be much more profitable in absolute terms than small businesses. 
Online retailers start discounting earlier and earlier in the season. The period of time when a product can still be sold for the list price is shrinking by the year.
For retailers, price wars have become a diabolical dilemma. If they do join in the sales circus, margins get tighter. If they don't, they run the risk that customers will buy elsewhere.
Meanwhile, something similar to the bookstore phenomenon is starting to show up in fashion: customers may come to a boutique to try on clothes, then order them online at a discount. 
And these are by no means the only consequences of ongoing discount deals. 
A deal for you, zero profit for them
The more I learned about the world of discounting, the more it started to annoy me.
Even worse, I learned how susceptible I was to it. Not long ago I went to buy a pair of black jeans online, but caught myself checking the website to see if I had overlooked a discount code. And long before the toothpaste tube was empty, I asked my boyfriend, to his great annoyance, if he could check to see if our favourite brand of was on sale somewhere at a drugstore or supermarket.  
It's a logical consequence of prolonged sales: consumers learn that habit, they take discounts for granted, so they wait to buy until the price is reduced and then stock up. For example, in the weeks leading up to Black Friday, the rate of purchases, including for clothing, drops in anticipation of the bargains to come.
Several studies have shown that consumers are increasingly unwilling to pay full price. At the same time, it's entirely valid to ask the question: how "real" are these discounts, when "the full price" barely exists anymore.
Another consequence, perhaps more worrying for the economy at large, is that margins are under intense pressure. In clothing, for example, the average margin is 2.5. So if the purchase price is €20, the article will be sold for €50. Fixed overhead costs like personnel and premises or storage space have to be paid from that margin. But this margin is increasingly rare. Previously, 70% of inventory was sold at full price, with the rest was sold at a discount. Today, that balance has shifted to 50/50. 
The problem is especially acute for manufacturers or retailers of sustainable clothing brands, whose margins often are already tight on turnover that may be relatively small. Shrinking margins and revenues often affect investments in sustainable production methods. That kind of responsibility change can simply seem simply too expensive for brands to those who are barely keeping their heads above water.
Lonneke Verbunt, owner of the Dutch sustainable fashion store BrandMission, explains that its clothing is much more expensive because of higher production costs. But if she insists on a higher margin, she says, she'll be priced out of the market. Where a mainstream retailer might offer a 50% discount and still turn a profit, the same pricing strategy would quickly land Verbunt in financial trouble. 
A good discount deal can be at the expense of people and the planet. 
The clothes may not be 'expired', but they do need to be cashed out
Why does everything have to be sold so quickly? Why don't retailers just keep the products that don't sell this summer until next summer? 
"There is a certain amount of that going on," replies Verbunt. "I have no problem selling basics months later at the regular price. But with the more trendy clothes, that's tricky." Floral jumpsuits are an example. "That's the hot trend today, but next summer, people will want a different print," she says. 
And Verbunt is fortunate to count many "do-gooders" in her customer base, people who are just as happy to buy something from an old collection. For many other retailers whose customers primarily value trends, that's not an option. 
Even if you were to hold on to old inventory, as a shopkeeper you need to have the space to store all those garments. Then, says Verbunt, "as a retailer, if your cash flow dries up, you have a big problem." If you don't have enough money to pay the bills, you won't be able to shop for next season. 
How do we end this overblown sale circus? 
For price-conscious consumers, today's discounts may be a big bonanza. For many retailers and fashion brands, this price competition with ever fiercer discounts is a dangerous downward spiral. 
Since coronavirus, unsold inventory is piling up in unprecedented volumes. Now that far less clothing is being bought, stocked and sold – especially in brick-and-mortar stores, smaller retailers in particular are once again sounding another loud call for a temporary ban on clearance sales. 
In the face of wider trends, introducing temporary legislation such as a clearance law doesn't seem to make much sense.  
'It can be refreshing and even soothing to pay the full price, as long as you don't have to worry about a sale starting tomorrow'
No one is advocating total abolition of all discounts. Verbunt: "Sometimes it's a godsend to make some money on clothes that you've bought in, but that might just be in too high a price range for most people." And in the end, a ban on sales won't change the core of the problem: there is simply far too much being produced.
For the future, we need to move from the "sell what you produce" model towards "produce what you sell". 
But before this switch is made – if it's ever going to be made – it might help if companies that don't want to participate in the discount race find compelling ways to make that clear. Explain why a certain price tag is attached to a certain garment, how the price is constructed, and why it's necessary to maintain a certain profit margin. 
For the last two years, I've seen several brands and labels speaking out during Black Friday against this bargain bonanza. Ellwood sees multiple advantages in that approach. "The feeling that there's always a sale on can make shopping an exhausting process because you're constantly worried that you could have found a better price. Customers can feel like they're being treated unfairly. It can be refreshing and even soothing to pay the full price, as long as you don't have to worry about a sale starting tomorrow."
There is, he says, at least one exception: his mother. 
This article first appeared on De Correspondent. It was translated from the Dutch by Colby Dunn.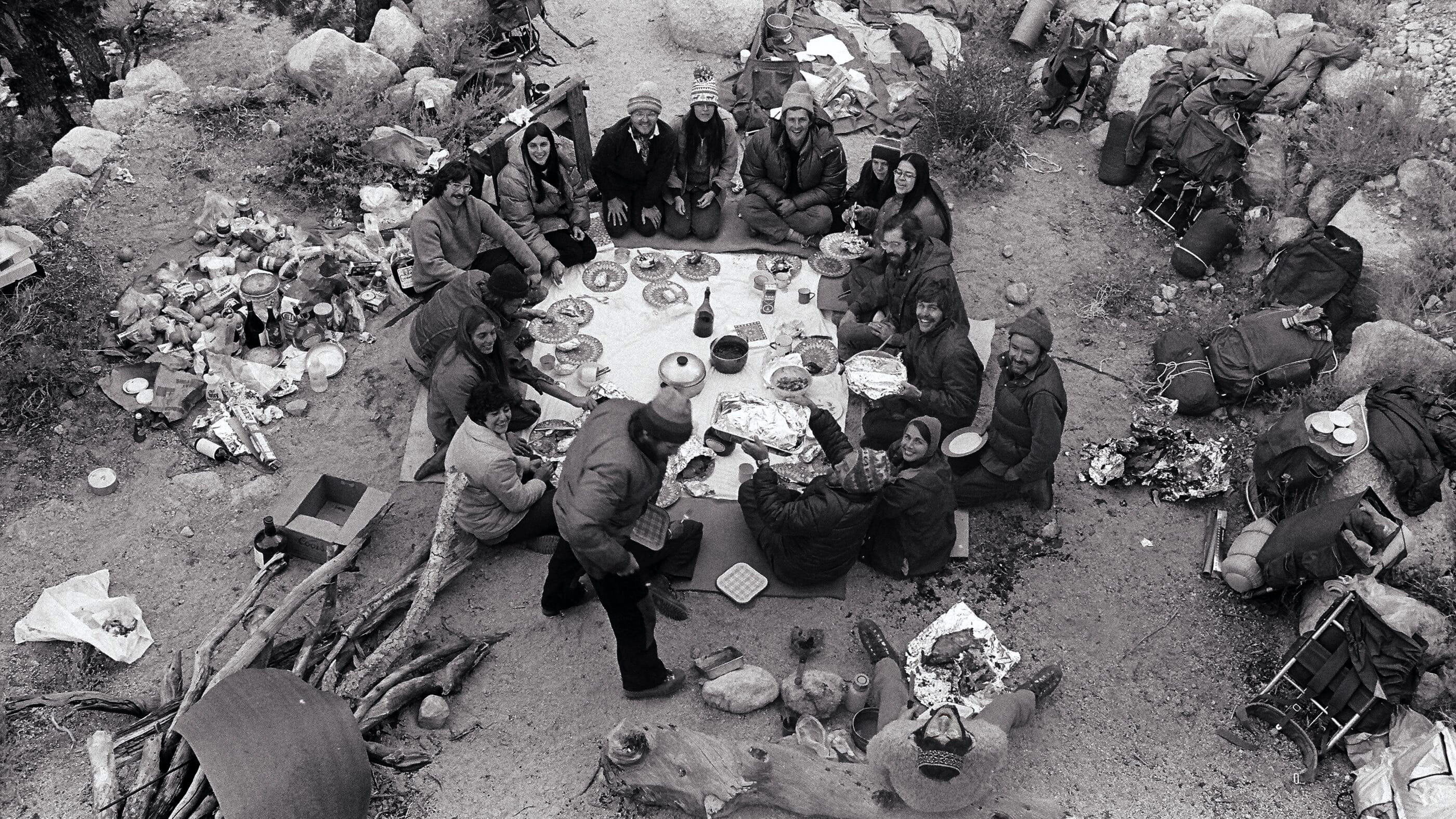 The more Patagonia rejects consumerism, the more the brand sells
The outdoor clothing brand is a noisy critic of the consumer society, but annual sales have reached a billion dollars – and counting. Given the industry's ecological impact, can there really be a difference between 'good growth' and bad growth?