Dear Reader,
We've got some exciting news we'd like to share with you! Over the coming year, we hope to expand De Correspondent, our interactive, ad-free journalism platform in the Netherlands, with a full English-language version: The Correspondent.

From day one, our ambition at De Correspondent has been to produce journalism that goes beyond national borders. That's no surprise, with a mission like ours: to bypass breaking news and the latest scares to provide our members with independent, insightful analyses of the most significant developments of our time. From climate change to mobility, from forgotten wars to the future of Europe, from innovation in education to social progress, in-depth coverage is enriched by an international perspective.
Publishing in English will enable us to reach a huge number of readers – nearly a billion of them – from a variety of cultures around the world. That in turn will enrich our platform's collaborative ecosystem, in which our members and journalists actively engage with one another, sharing ideas, connections, and expertise.
What's more, some of the world's best journalists write in English, and we would love to provide them with an independent podium. Nowhere in the world is there another ad-free, interactive journalism platform that uncovers the underlying forces that shape our world. Even in the immense English-language media landscape, our platform is unmatched. Which is why people in over a dozen countries keep suggesting: wouldn't it be a good idea to go global?
Indeed, we think it is. And two years ago we took our first steps in that direction, with an English-language newsletter.
Building on a promising start
We've been translating De Correspondent's best pieces and sending them to our newsletter subscribers since late 2015. That's the work of our international team: translations editor Erica Moore, engagement editor Travis Mushett, and international editor Maaike Goslinga. But it doesn't stop there. The team has also been forging partnerships with leading outlets such as The Guardian, El País, and Quartz​. Partnerships that have helped us create new journalism with impact, like our scoop on Shell's climate policy and our project on the European security industry, a collaboration involving twenty-two journalists in eleven countries.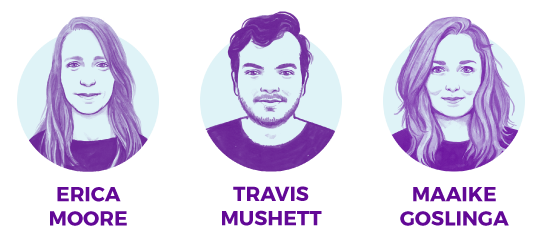 These and other English-language pieces – including stories written by our first American correspondent, Sarah Kendzior – have grown our newsletter's readership to more than 12,000 subscribers. In total, 1.1 million visitors to TheCorrespondent.com have read our articles in the past six months. And once we translated it into English, our very first book – Rutger Bregman's Utopia for Realists
– was picked up by publishers in 21 countries around the world. Rutger has just embarked on a promising book tour of the UK and the US, and last week he appeared on CNN and the BBC.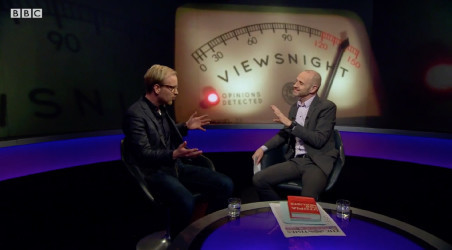 These initial signs suggest that a full English edition of The Correspondent could also be a success.
How would the English edition relate to De Correspondent?
The Correspondent would operate independently, with its own editorial office and publisher. But in every other respect, The Correspondent and De Correspondent will be closely linked. Our Dutch and foreign correspondents will work intimately together, and all our stories will be available on a single platform. So The Correspondent won't be a separate new entity; it will be an expansion of our existing platform.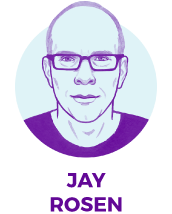 That means The Correspondent will be entirely ad-free, made possible through member subscriptions. And those members will be integral to making our platform work, just as our Dutch members are today. Our members share a special relationship with our correspondents; they weigh in on story ideas, provide personal and professional expertise to reporters on all kinds of topics, and share their insights on articles and projects. The Correspondent will expand that community to English speakers around the world.
We'll also continue to translate articles. The unencumbered flow of knowledge between the two languages is very important to us, so we plan to translate the most globally relevant pieces from Dutch to English – and vice versa – every day.
What's the next step?
So that's what we've got in mind. The next step is to explore how to get there.
To that end, we're partnering with renowned journalism professor Jay Rosen at New York University. Jay is one of the field's most prominent independent thinkers. Many of his ideas – that journalists should draw upon readers' expertise, for instance – laid the groundwork for De Correspondent's founding principles.
Working with Jay and his graduate students, we'll spend the next year investigating the feasibility of memberships as a revenue and information exchange model for international journalism. After all, we don't yet know what it takes to make our news philosophy as successful in the global arena as it is in the Netherlands. We also need time to further grow our network of foreign journalists.
We'll be publishing our findings as they arise, as part of the the Membership Puzzle Project.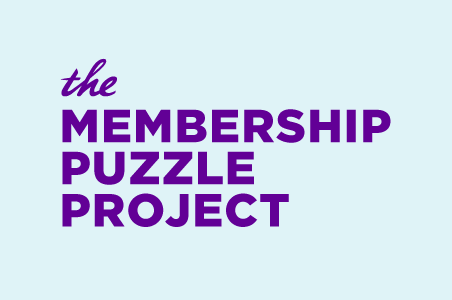 In the coming months, we – Rob and Ernst-Jan – will spend a fair bit of time in the US setting up the research project and paving the way for The Correspondent's US office. Cofounders Harald Dunnink and Sebastian Kersten will also be shuttling between the Netherlands and America as they develop the technical framework for The Correspondent. By the end of the year, we hope to have our launch plan complete.

In the meantime, we'll be hiring an editor in chief for the English edition so we can start recruiting journalists. Just as we've done for our Dutch-language edition, we'll be seeking out talented beat reporters: journalists who sink their teeth into a single topic and want to plumb its depths with engaged readers.
How will you pay for these next steps?
Through entirely new sources of funding that don't touch De Correspondent's financial base. Two prominent and independent funds – the Knight Foundation and Democracy Fund – are making our year of preliminary research with Jay Rosen possible, through grants totaling $515,000. We're currently looking for additional funding for technical preparations and new hires, among other things.

So if The Correspondent doesn't take off, De Correspondent won't be affected.
How can I help?
With the help of our 56,000 Dutch paying members and 12,000 English newsletter subscribers, we've started a journalism movement that provides sound knowledge and a meaningful context for interpreting other news stories and the world around us. We're wildly excited about enriching our existing members' experience and making that experience available to many, many more people outside the Netherlands.
You can help by letting us know which journalists (or other writers) are a must-have for our English-language wishlist – especially those with a well-defined specialty, such as sustainable energy or the food industry. And by telling everyone you know who appreciates in-depth journalism about our newsletter.
The more subscribers we have, the better The Correspondent will be able to hit the ground running. Together, we can create a world-class – and globally accessible – antidote to the daily news grind.
In the meantime, we'll provide you with regular updates on this international adventure. Here's to an informative year of exploration!
On behalf of us all at De Correspondent, thanks and stay tuned!
Rob Wijnberg
Founder and Editor in Chief
Ernst-Jan Pfauth
Cofounder and Publisher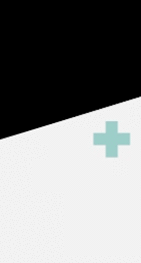 If you like your journalism in-depth and ad-free... Sign up for our newsletter and get new stories every week from De Correspondent. Yes, send me more stories!
—Translated from Dutch by Grayson Morris and Erica Moore
More from De Correspondent: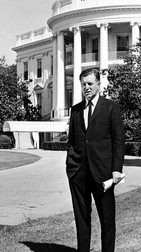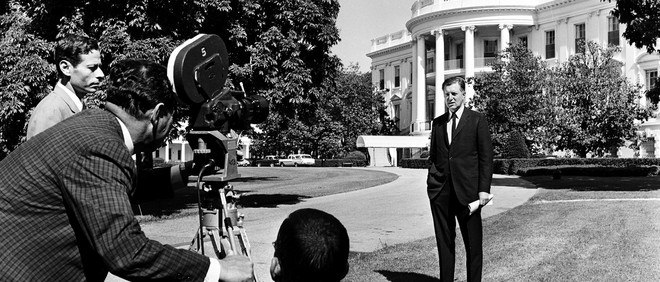 This is how we can fight Donald Trump's attack on democracy The news provokes outrage every day, but it rarely inspires sustained resistance. Now that Donald Trump has launched a frontal assault on democracy, the press needs to fundamentally change tack. Journalists have to beat historians to the punch and write history – before it repeats itself. Read Rob's story here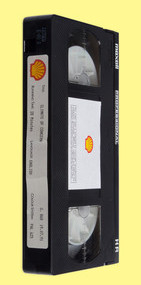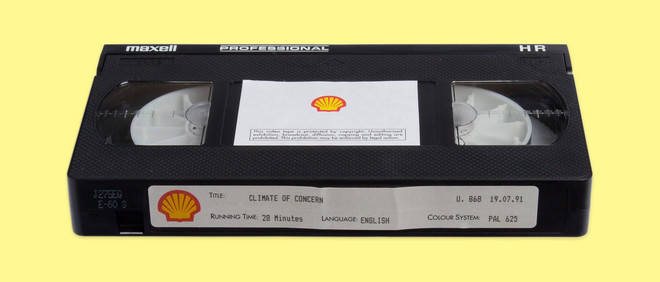 Shell made a film about climate change in 1991 (then neglected to heed its own warning) Confidential documents show that Shell sounded the alarm about global warming as early as 1986. But despite this clear-eyed view of the risks, the oil giant has lobbied against strong climate legislation for decades. Today we make Shell's 1991 film, Climate of Concern, public again. Read Jelmer's story here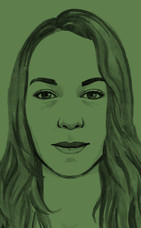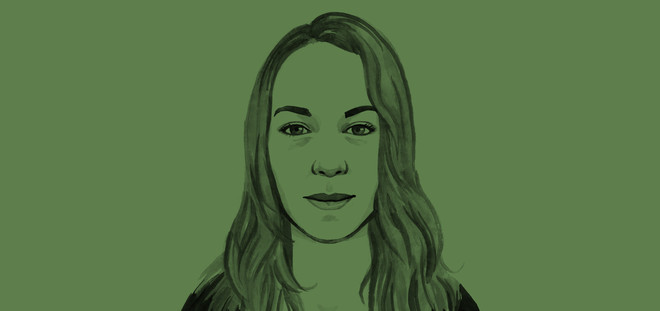 We're heading into dark times. This is how to be your own light in the Age of Trump Having studied authoritarian states for over a decade, I would never exaggerate the severity of the threat we now face. But an American kleptocracy is exactly where president-elect Trump and his backers are taking us. That's why I have a favor to ask you, my fellow Americans. Read Sarah's story here