Hi,
I started thinking about artists and creators and the role they play in political or social movements after listening to a brilliant discussion about Reimagining Africa in The Correspondent's first-ever webinar.
While this panel was rooted in African experiences, almost everything that was said holds true for other movements fighting to reclaim long suppressed voices – including the mental health movement.
The panel reminded me of the intimate connection between art and revolution – but also its problematic side: what happens when a long-drawn-out movement begins to repel people who just want to carry on with their daily lives? When artists who refuse to shut up turn from allies to enemies, if only because we want to move on and not hear any more about struggle and pain and loss?
Sample the following truth bombs from the panel:
Ghanaian actor-director Maame Adjei: "The way we become confident is by remembering where we came from. The west has had the chance to fashion its history through art for hundreds of years. We need to do the same."
The Correspondent's managing editor Eliza Anyangwe, Cameroonian: "Taking the knee was a radical political statement. Now it has become almost a performance."
Sudanese political cartoonist Khalid Albaih: "How do we not get bored of the revolution? How do creative people not become the enemy because after a week of coverage people just don't want to hear our story any more?"
South African poet, author and performer Lebogang Mashile: "People all over the world are surviving by consuming art during the lockdown. But in Africa, creators are starving, dying on the streets. Why does the wealth created by African artistes go to white people?" (PS: I fell in love with Mashile during the discussion and wondered aloud why I wasted my time studying a bunch of irrelevant white poets at university.)
Ghanaian filmmaker, musician and visual artist Blitz Bazawule: "Access is a weapon. If your work is not funded from within your community, the funders give zero fucks about whether your art reaches your own people. So it becomes your own responsibility. Around the world, I have to pay to get my own people to watch my performance."
Inspired by the panel, I started to question what I see as a big lacuna in the increasingly vibrant and democratised conversation on mental health:
Do we know who our movement's finest creators are?
Artists carry movements on their backs. They're the ones who take the message from activists and make it accessible for ordinary people. Without art, a movement will struggle to find mass resonance and ownership. It's creators who make movements urgent and relevant and, above all, attractive – as much via anthems, graffiti or slogans on T-shirts as via "high art".
Who are the creators championing the mental health movement? The poets, musicians, painters, filmmakers and storytellers helping us to find a new language to talk about our minds?
For instance, I'm a huge fan of the Marathi filmmaker duo of Sumitra Bhave and Sunil Sukthankar, and their collaborations with psychiatrist-actor Dr Mohan Agashe. Three of their movies – Astu (So Be It), Kaasav (The Turtle) and Devrai (Sacred Grove) – are haunting, humane and sublimely authentic odes to complex psycho-social "disorders".
In response to a Twitter thread I started on this subject, Matt Haig (Notes on a Nervous Planet, Reasons to Stay Alive), Kay Redfield Jamison (An Unquiet Mind) and Shaun David Hutchinson (Brave Face).
other names that came up include the writers
I'd love to hear your recommendations for this list: who are the creators that you think are quietly (or loudly) doing the hard work of making mental health relatable and stripping away the stigma?
Reply in the contributions section under this newsletter, or email me. And for more good karma, share this newsletter within your circle and ask them to sign up.
Stay safe. See you next week.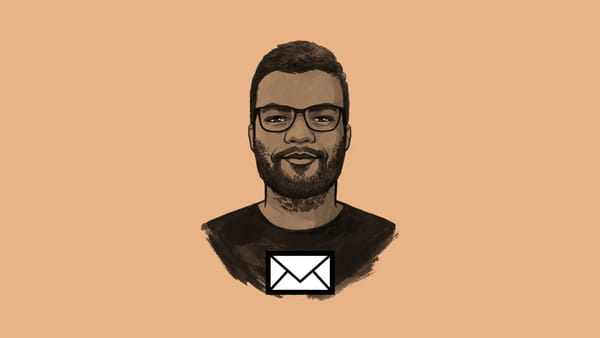 Would you like this newsletter sent straight to your inbox?
Subscribe to my weekly newsletter where I dismantle myths around Sanity, discuss the best ideas from our members, and share updates on my journalism.