With schools in many countries still closed, millions of parents are counting down the days until they can offload their offspring back into the educational system. But what about those of us for whom the penny has dropped that learning doesn't depend on being in a classroom?  
The daily schedules of many children during the pandemic have become more fluid thanks to online learning. Given a break from physical classrooms, some students have choice over when and how to do their school work. Freed from the micromanagement of the school day, children have gained a sense of independence. Some are taking ownership of their learning.
To be honest, my perspective on mainstream education is far from neutral. Even before I became a mother, I have long been vocal about the inequality
that working class and ethnic minority children, particularly boys, experience within the UK education system. More than a decade later, this damning trend is still replicated in data from Brazil to the US and beyond.
In early March, when it looked certain that British schools would close, I chose to act before the government announced a shutdown. I removed my children from the classroom a week before their school gates officially closed. Here was the chance I'd been waiting for: the opportunity to throw out the rulebook, and craft with my children a learning solution tailored to our needs.
My son has ditched Spanish in favour of Japanese – it's a better fit with his passion for anime
Much to the irritation of my nine-year-old son, I often ask what he likes best about this extended period of respite from the classroom. He enjoys being able to choose what to learn and how he learns it. For example, he's ditched Spanish in favour of Japanese – it's a better fit with his passion for anime. 
The endless chore of filling in the printed worksheets sent from school has also been scratched off his to-do list. Instead, he learns online via the government-funded Oak National Academy . Admittedly, there is a lot of Minecraft being played too, but the opportunities for wider learning are endless.
The new freedom lights him up – and speaks to the fact that many young learners benefit from a sense of autonomy that is often lacking in mainstream education. Much research suggests that children who are provided with autonomy develop a greater sense of self and develop learning behaviours that can be highly beneficial.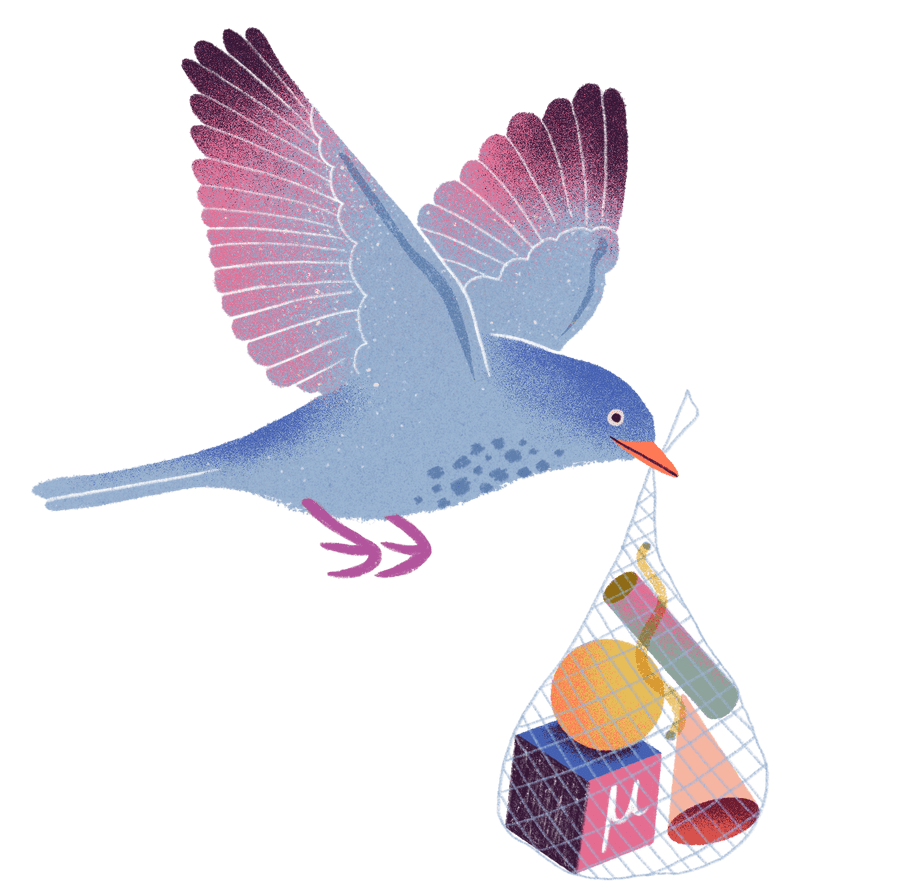 The appeal of self-directed education
Learning outside the mainstream is nothing new. While most are familiar with the term "homeschooling", there are a plethora of methods that fall under the banner of self-directed education (SDE) that embrace autonomy and reject traditional or coercive approaches to learning.
From democratic models such as Sudbury Schools,
which began in the 1960s, to Agile Learning Centres where learning is inspired by techniques adapted from the process of software development, the range of options seems endless. When learning is no longer ruled by the bell, children can be liberated to engage in the topics they truly love and learn by methods best-suited to their needs.
Empowering as this awareness feels, I'm struggling to envisage what a long-term solution could look like for families like mine
Among my favourite examples is the Bay Area Gifted Homeschoolers, which gives an idea of what a community can build when access to resources and networks are unlimited – although it does not define itself as an SDE. Around San Francisco, children of Silicon Valley types
whose needs outstretch the means of mainstream schools are educated in small and often home-based settings, where learning is highly tailored to personal needs.
Home-schooling mother Lisa Betts-LaCroix, who founded the group, explains in an interview with the Off Trail Learning podcast that their engaged community is made up of families deeply committed to supporting their children's learning in ways that are not traditional. 
In practice, this means parents choose to create their own classes or find other providers to teach on specific topics, while taking responsibility for bringing families together to learn in a shared space. Examples of this a la carte approach vary: from classes offered by local museums to the home-ed community, and from Quantum Camp, a maths and science programme founded by two public school teachers, to Kidizens, an approach to social studies based on learning through Lego.
Such programmes can manage a key challenge for homeschooling: many parents feel unqualified to educate their child in a specific area. By outsourcing to really great teachers, while tapping into community colleges and online learning spaces, children encounter fewer limits to the ideal of learning according to their interests. 
The San Francisco model is made possible by parents who are willing and able, in terms of both time and finances, to create unique learning experiences for their children. 
But how can this model be adopted by less affluent communities?
Given that we are heading from a health crisis into an economic one,
can these opportunities be translated for the family without the luxury of sheltering in place through another lockdown? Or to work for parents who don't don't see themselves as educationally "rich" or empowered enough to shape their child's way of learning?
A middle-class luxury?
Class is always a factor in any conversation about education. In the west, alternative learning spaces undoubtedly are dominated by middle-class families.
Kelly Limes-Taylor Henderson explores how working-class families or families living in poverty can afford to remove their children from conventional schools, and how single-parent families, like mine, could consider this option. In an article for Ours First, Limes-Taylor Henderson re-centres self-directed learning as a practice that marginalised communities have been engaged in for millennia. "Any work leading to the health and endurance of a marginalised community requires knowledge-creation and perpetuation that runs counter to the dominant model," she explains.
Empowering as this awareness feels, I'm struggling to to envisage what a long-term solution for families like mine would look like.
Even thinking about this journey is laced with guilt. In the view of Dana Goldstein, author of Teacher Wars, parents who seek alternatives to mainstream education are failing in their civic duty. "If progressives want to improve schools, we shouldn't empty them out. We ought to flood them with our kids, and then debate vociferously what they ought to be doing," she wrote in a 2012 article.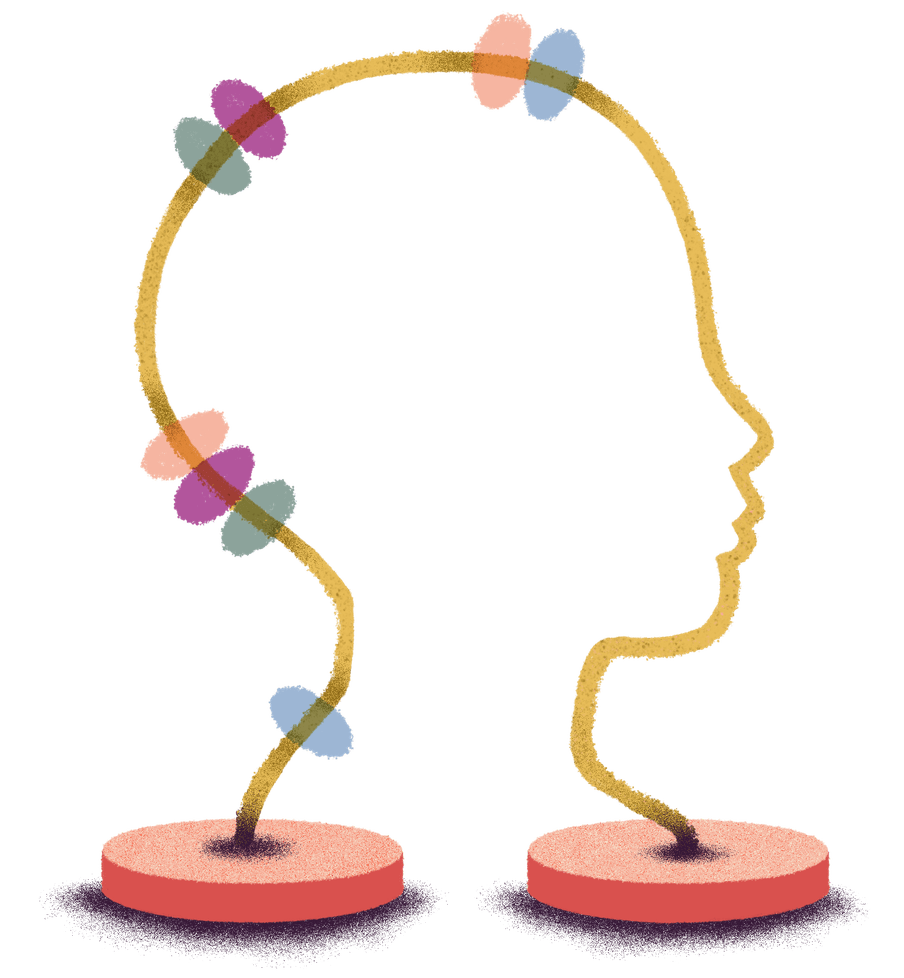 Lessons from South Africa
The link between education and civic duty is important, but Goldstein's premise is flawed. Zakiyya Ismail, a South African SDE advocate, counters that the time has come for us to widen our attention span from a singular mainstream system to envisage multiple streams of learning. The alternatives become more viable in an environment which champions learning communities over learning hierarchies. 
Inspired both by this approach, and also by her perspective in tackling barriers to education in one of the world's most unequal societies, Ismail seems a perfect first point of call in my search for wisdom to resolve issues of equity and privilege in alternative educational spaces. While most SDE spaces in South Africa are predominantly white and middle class, she cites examples of two strong and very radical SDE communities. 
Students have adapted remarkably well to the new normal, even if nomadic lifestyles have been stalled. Chatting with friends online through Zoom and gaming is second nature to them
Growing Minds, a Soweto-based community centre for families who are opting out of school classrooms but not doing school at home, was set up in the wake of an Unconference in 2019. To make this a practical reality, families including single parents and low-income parents, have assessed how to support each other in the community. They invite other residents to share their skills and passions for the benefits of all: it's far less individualistic.
"This is a community pulling together sharing resources in a centralised space," Ismail explains. "It's SDE, but not just for little kids: it has become a core part of the whole community's growth."
Reimagine Learning Centre, also in Johannesburg, boasts a diverse and  multi-racial cohort of learners from different economic backgrounds. The space is truly accessible, in the sense that no one is turned away on the basis of financial reasons. The centre is run by two people who act as facilitators, and working parents have the option of choosing to be facilitators if they wish. 
This sounds to me like heaven on earth: woke parents, supportive community, the chance for my children to engage in self-directed learning without all of the burden being placed on my shoulders. But can I really see myself moving to South Africa to realise this dream? I'm almost 40 and setting up life on a new continent at a time of total uncertainty scares me.
My plan for a micro-school
Inspired by a recent podcast, I found a book: The Micro-School Builder's Handbook.
This was the moment to call its author, Mara Linaberger. Her network of micro-schools found it remarkably easy to adapt to remote learning: their small networks help in understanding the needs of students, while a strong sense of community has translated well online.
Linaberger defines a micro-school as a place of learning that's akin to the old one-room school houses of the past, but with a modern twist and a minimum of 12 students. With my trio of kids, we're a quarter of the way to the tally for enrolment.  
I tell her that for years I've been daydreaming about moving to the Caribbean (I hold dual citizenship) and setting up a tiny learning centre where my children can join with the offspring of other like-minded families to learn in a beautiful tropical setting, immersed in nature.
Patiently Linaberger, a former teacher with years of experience in the classroom who has worked on projects to create a number of new schools, talks me through my idea. 
The fact that I own a site where learning could take place, know my target market and can explain my marketing plan scores me top marks. When she asks me what a typical day would look like, I'm less clear. As our conversation moves on to curriculum, the fact that I have zero teaching background is obvious.
Running a learning space sounds like a total dream, but do I really want the responsibility of multiple families' hopes and dreams for their children? 
The ideal scenario could be to collaborate with others who are also passionate about this idea of co-creation. But when Linaberger asks about my succession plan, I begin to feel an anxiety attack coming on and – momentarily – wish we weren't talking on Zoom. Even so, it felt amazing to talk through the concept.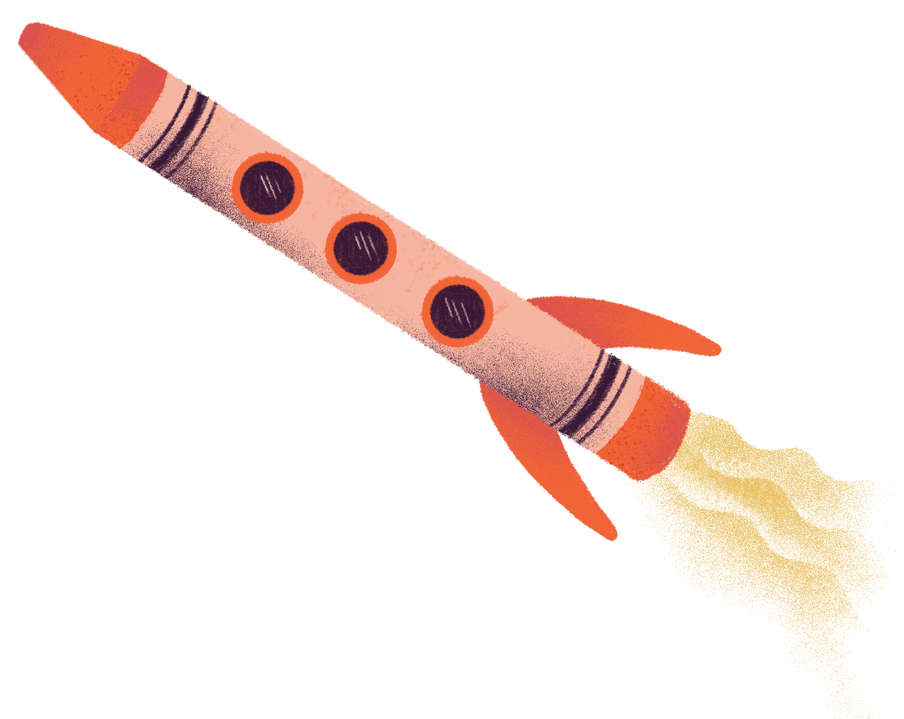 An escape from limbo
Perhaps if I can form a tribe of fellow commitment-phobic parents, this dream might become reality. Right now though, I need to explore other options. I turn to Vlad Stan, co-founder of Galileo XP,  a self-directed online school devised to educate the children of digital nomads. The platform is still in beta; by pure coincidence, they opened their doors to online enrolments in February 2020. 
While children raised in traditional schools are struggling to learn without their classmates, Stan tells me that Galileo's students have adapted remarkably well to the new normal. For them, life is pretty much the same even if nomadic lifestyles have been stalled and their families now happen to be staying in one country. Chatting with friends online through Zoom and gaming is second nature to them.
It's early days still, but the platform will not be available to children in mainstream education. As a new online institution, Galileo is looking, almost exclusively, to engage globe-trotting parents who understand the importance of autonomy in learning. These families who travel the world, also known as world schoolers, tend to be location-independent professionals. Digital nomad parents are dotted across the globe, but for some reason there is a preponderance of them in Bali.
Subjects from the core syllabus are offered at Galileo, but entrepreneurship, technology and global citizenship are key topics too. If Galileo's target audience is undeniably niche, its founders recognise the need for alternative solutions far beyond the sphere of their jet-setting parents. From 29 June to 8 July 2020, they'll host a virtual Homeschooling Global Summit to gather leading thinkers and doers in alternative education to explore practical ways that families and society-at-large can create better ways to learn. 
For now, for me and my gang of three, I know that I'll have to keep at it solo. While I've been writing this article, my youngest has lost six inches of hair (don't ask). I've discovered that locking myself in the garden is the only fail-safe way to work without interruption.
This limbo is not sustainable.
My method for keeping it together revolves around meditating three times a day. When I explain this to my younger sister, she jokes that I sound like the biblical character of Daniel. I laugh too, but on reflection the analogy of surviving in a lion's den is not too far-fetched.
Like thousands of other parents, I'm hoping the prospects for new learning communities, digital or virtual, can save us all.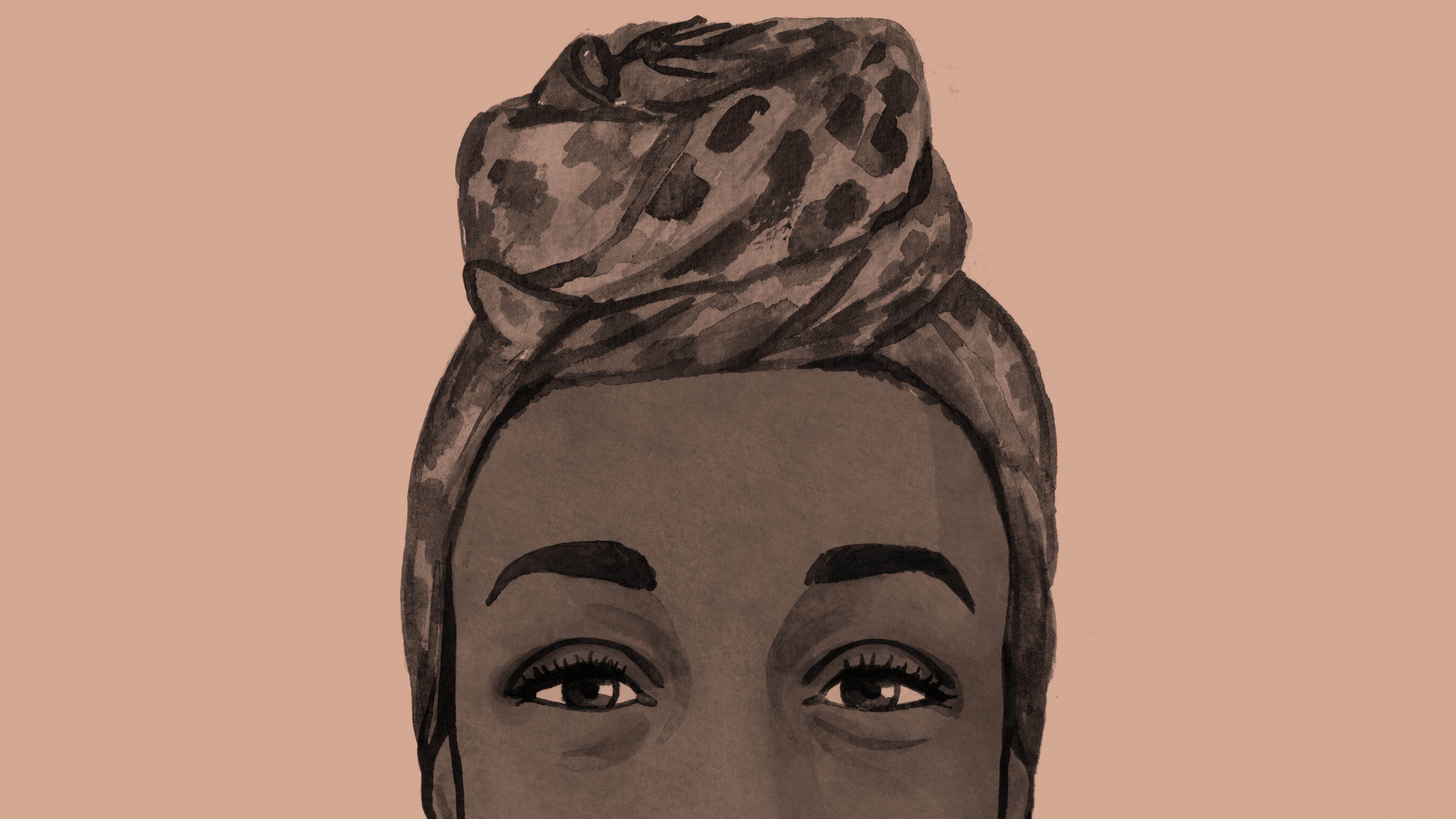 The unthinkable has become reality. How can we build back better?
According to my nine-year-old son, our family's present predicament (on lockdown in a pleasant UK suburb) is entirely my fault as I failed to follow his advice a few years ago that we build a bunker close to a freshwater source.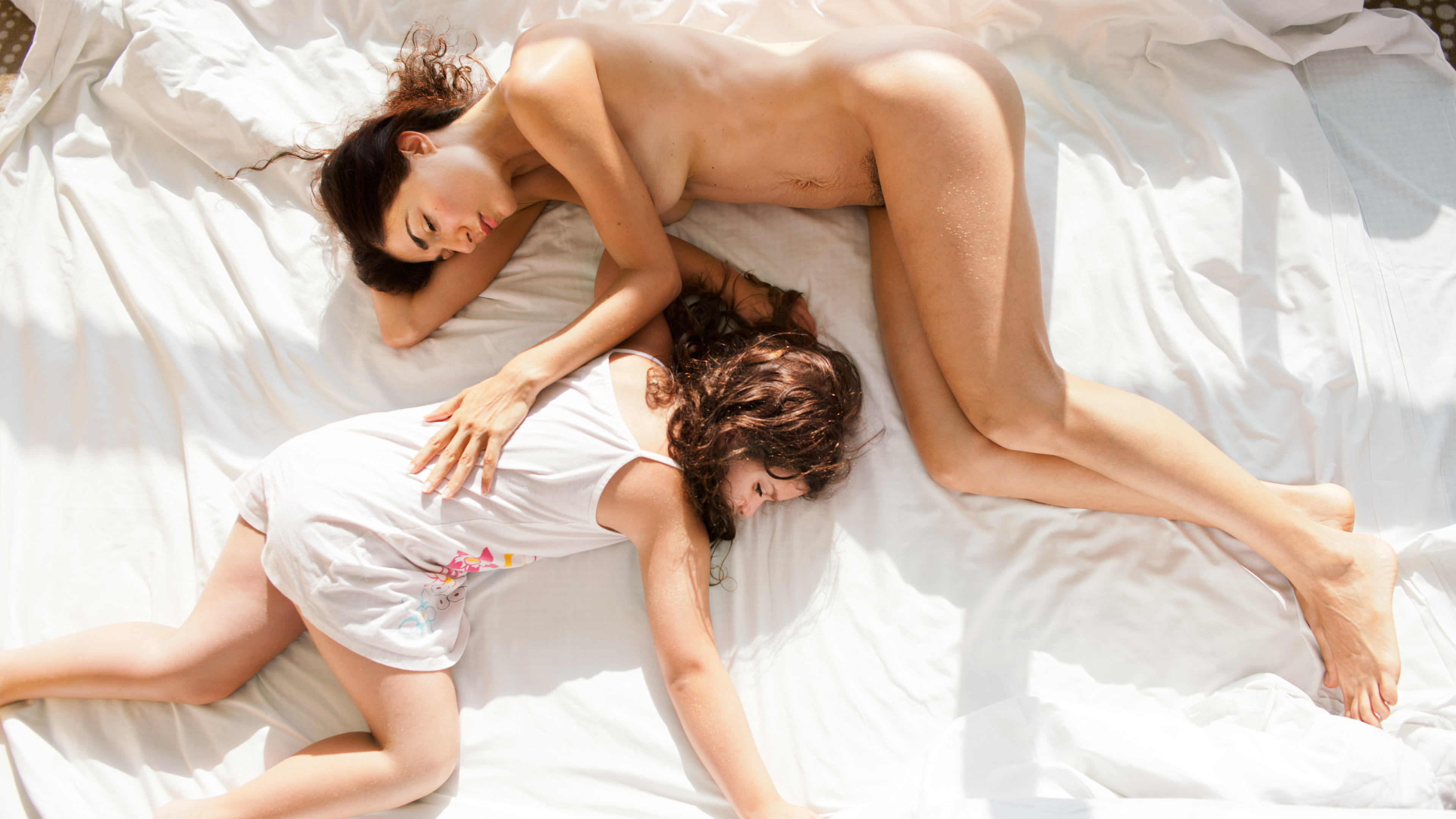 Why we need hugs and handshakes to stay healthy
Touch is the first sense we develop and vital for almost everything we do. Not being able to hug or shake hands really is detrimental to our health and to our ability to understand each other.