Pandemics like the one we're experiencing now do discriminate.
 Or, as global health scientist Jeremy Youde put it succinctly: the coronavirus outbreak "reflects and exacerbates existing societal cleavages". 
Early data shows that coronavirus kills more men. However, most of the fallout, socially and economically, is levelling an improbable tragedy on the lives of different groups. Most of all: women, people of colour, informal workers, slum dwellers, and people living in poverty. These groups are as much at risk in the global north, as they are in the global south.
Coronavirus is, in fact, as much an inequality outbreak as it is a virus outbreak. So, what does this inequality look like? After talking with 22 experts,
we identified four primary inequalities which coronavirus has amplified:

Women are at the highest risk as health care workers, and as victims of increased domestic violence & decreased access to women's health services
Early data shows that men are more likely to die of Covid-19, but more women's lives are at risk.
One important reason: 7 out of ten healthcare workers around the world are women. Women represent 50% of all doctors and 95% of long-term care workforces across developed nations. In China, almost 90% of nurses and nearly half of doctors are women. 
Many of these essential workers have not had access to personal protective equipment in their work on the frontline, increasing their risk of infection. And key gender equality issues are being set back. Women go unrecognised and uncompensated in other jobs as teachers or caregivers. And with schools closed due to lockdown, there is a bigger psychological burden. 
"I've always said that women are unpaid employees of the government," says political scientist Valerie Hudson of Texas A&M University. "That is, the state relies on women to provide the social services that it cannot – or will not." 
Women are not only more at risk from Covid-19 at work – they are at home as well. Every day, 137 women die globally because of domestic violence. Lockdown due to the coronavirus pandemic has caused an estimated six-fold increase in women subjected to violence by their partners. Our experts spoke about this at length.
For the global south, most of the stay-at-home partners dependent on one source of income, food, or medicine are also women. A reported 30 million people could die of starvation if governments do not continue sending aid to developing countries. 260 million are "on track" to starvation by the end of 2020, with famine predicted in three dozen countries. The price of that, again, would be mostly on women (and children's) lives.
And just as happened during previous pandemics, resources and services in maternal care or reproductive health have been cut, risking the wellbeing of women specifically. Activists in Poland, Italy and Russia are calling for abortion and contraception to be classified as essential services.

In the west, people of colour are dying more than white people 
In western countries, people of colour are hit harder by the pandemic in terms of fatalities than white communities. Like other pandemics, the coronavirus is behaving in a similar way to other infectious diseases that do not have any genetic predilections for people of particular ethnic groups – but data shows they are more at risk due to structural and historical inequalities. 
In the US, for example, data from states with larger black populations such as Michigan, Louisiana or Wisconsin show that African Americans are dying from Covid-19 at more than twice the rates of white populations. Why is this? Black, Asian, and minority ethnic communities (BAME) communities have lower rates of access to health services. They face discrimination in healthcare settings that may make them less likely to seek medical attention (or have their medical concerns taken seriously by health professionals).  
After New York, the Navajo nation has the second-highest infection rate per capita in the United States. Tribal populations access healthcare through the Indian healthcare service, which is inadequately funded and does not traditionally receive US fiscal stimulus.  
Similar patterns arise in other western countries too. British men and women from all ethnic minority groups (except females with Chinese ethnicity) are dying more from Covid-19 compared with those of white ethnicity. Black males and females specifically are both four times more likely to die from Covid-19 than their white counterparts. Conversely, they are also overrepresented in key worker roles. In the UK, the first 11 doctors who died from Covid-19 were all from the BAME community.  
For British global health expert Rochelle Burgess, "the pandemic has highlighted the deep roots of coloniality – that it is now, as it has always been, sustained by the labour of people of colour, who at the frontlines become the first casualties".

1.6 billion informal workers, mostly migrants, are likely to lose their job (and millions will starve)
 More than 60% of the world's employed population, 3.3 billion people in total, work in the so-called informal economy – and 80% of them are at a very high risk of losing their jobs. (And most of them are women too, like cleaners or caregivers).
For many, this pandemic presents a horrific choice between "dying from hunger or dying from coronavirus," says Maritza Zambrano, who runs the first paid domestic workers association in Guayaquil, Ecuador. As the epicentre of one of the world's largest Covid-19 outbreaks, many described how there was no room for bodies but on the streets; in early April, it was reported that the death toll is five times higher than usual for this time of year.
The biggest problem blocking access to a solution for people like Maritza and the women she represents is that government fiscal packages and policies are not reaching very small businesses, let alone the informal economy. In the US, for example, benefits are not available for some ten million undocumented people.  
In countries like Singapore, over 80% of Covid-19 cases are among migrant workers, who represent just a fifth of the population. Most of them live in dormitories. In Venezuela and India, migrant workers have been forced to walk back home because of lockdown and a lack of social security, and any kind of income. At the same time, stigma has risen towards them. The Venezuelan president has scorned returning communities, while in India, Muslim communities are blamed for the coronavirus.

For one billion slum dwellers, social distancing is impossible 
The geography of confinement does not take into account that one billion slum dwellers in the world do not have access to masks, water or sanitation – current key preventative measures in fighting the disease.
Like BAME populations in the US and UK, people living in high density low-income urban settings (essentially slums) do not have the option to social distance themselves, as they often live in one roomed shacks with their entire family. Nor can they afford to not work or work from home – as they live off day-by-day pay. 
Strict lockdowns in the world's biggest urban slum populations in the Philippines, Kenya, and India
have not protected but hurt them. In some cases, slum residents are also entering their winter flu seasons. South Africa has the biggest economic inequality globally, a legacy of apartheid – and on top of that, six million South Africans are HIV positive, putting them at an even higher health risk.
And when it comes to densely packed populations, half of the world's prison population (9 million) remains more or less intact in the US, China and Russia. In Russia, to take one example, "about 10% of prisoners are HIV positive, while some 14,000 have active tuberculosis," Russian sociologist Ksenia Runova has said.
But there are outliers. Iran released 100,000 prisoners (with precautions taken by Sudan and Bahrain). In the UK, more bail applications have been processed. Portugal gave migrants citizen status, leave to remain and access to healthcare benefits (with Italy recently following suit). Pragmatic policies are being put into place.
Our experts, who are from four continents, are hopeful about the future.
"Americans are seeing that many of the things we are constantly told we can't afford or can not do were never true," says Tarik Endale, who is working closely with young migrants in Chicago. "In a heartbeat, money was loosened, rules were lifted or made, some healthcare provided free of charge."
Community is playing a vital role when it comes to establishing a "health enabling environment" for Covid-19, such as mutual aid networks.
And for Valerie Hudson, co-author of The First Political Order: How Sex Shapes Governance and National Security Worldwide, the pandemic can be a " springboard for gender-sensitive policy reform". If worldwide, more women – and persons with disabilities – were in leadership positions, policy responses to Covid-19 would be safer regarding such issues as gender health.
We don't need a fresh pandemic to experience the high cost of inequality again. As member and feminist scholar Lucy Hall says: "What is frustrating is that we knew this was coming but were not listened to."
Paola Gutierrez, a young economist from Quito, reached out to The Correspondent about her work with paid domestic workers' associations. This is where she met Maritza Zambrano, who was bringing her appeal to be recognised as "dignified workers" by the government. Paola puts it simply: "I hope this pandemic brings us a new vision of economy and social relations."
Thanks to Jeremy Youde, Valerie Hudson, Justin Feldman, Roberta Raffaeta, Thomas Mwiraria, Samira Rafaela, Renzo Guinto, Anne Coolen, David Napier, Mia Malan, James Hargreaves, Wen Liu, Simon Rushton, Maritza Zambrano, David Kaawa-Mafigiri, Rochelle Burgess, Jiho Cha, Paola Gutierrez, Tarik Endale, Elzbieta Korolczuk, Michael Head, Giulia Zanini and Anthony Karefa Rogers-Wright.
 Dig deeper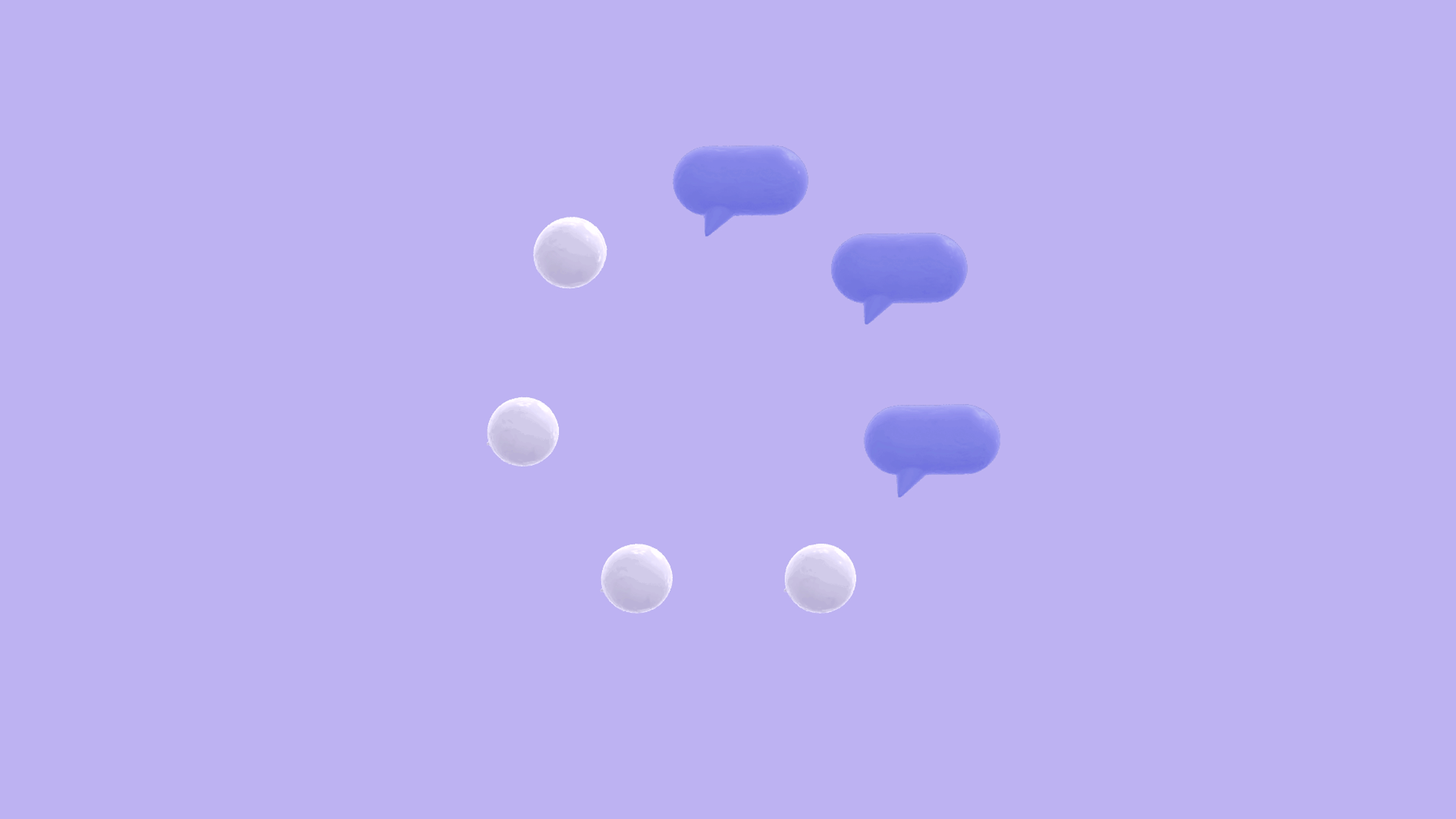 Yes, the pandemic does discriminate. Experts discussed rising inequality here
As the virus spreads, so does inequality. We're inviting global health experts, anthropologists, social scientists, epidemiologists, writers and activists to tell us how the coronavirus pandemic is worsening inequality.