Hi,
This week, Jeff Bezos announced one of the largest single philanthropic donations in history: $10bn for the establishment of the Bezos Earth Fund.
For Bezos, the world's richest person, this sum is relatively small. It's also small when it comes to the scale of the world's needs at the height of the climate crisis. We need to be spending about $15tn per year a lot more than relying on gifts from rich people to change the system.
(not billion) in order to get on track to a world where irreversible climate change is kept in check. Admittedly, Bezos doesn't need to fund the entire world's transition to a zero-carbon society himself, but he definitely has an outsized responsibility to slow this planetary emergency. But collectively, we need to do
With this context in mind, Bezos's gift felt sinister to me. And it made me question climate philanthropy as a concept. 
As CEO of Amazon, the world's largest publicly traded company (and one of its largest emitters),
Bezos has received growing attention for his role in the climate crisis and this new initiative was met with immediate criticism. Bezos hasn't given many specifics about what he intends to do with this money, but he's threatened his own employees who have spoken up about the need to cut ties with the fossil fuel industry. It felt designed to score political points at a moment when billionaires have a greater influence on the course of our collective history than ever before.
Naomi Klein predicted this would happen more than a decade ago.
We are now in a world where the exact people who have worked to create the problem we're in are now trying to sell us the solutions of their own making. Tech companies like Amazon now provide invaluable support to the fossil fuel industry. It's not a stretch to say Bezos is one of the people most responsible for the climate crisis. Will recipients of funding from Bezos's new fund feel beholden to upholding his worldview?
Michael Bloomberg has spent hundreds of millions of dollars in recent years
to shut down the coal industry, but has made tens of billions of dollars profiting from a financial system dependent on it. He is now self-funding a campaign to become president of the United States. Another presidential candidate running on a climate-first message, Tom Steyer, made billions on fossil fuels directly. Bill Gates, who has spent decades branding himself as a philanthropist, is now funding the leading experiment on planet-cooling geo-engineering technology. And Elon Musk has created a literal rocketship company with the explicit goal of escaping the planet altogether once things get bad enough. 
All the while, the Green Climate Fund, a United Nations-sponsored organisation to collect and distribute climate reparations from rich countries to the countries on the frontlines of the crisis, has struggled to raise the $100bn it was promised at the Paris climate talks back in 2015. A multi-million dollar grant made to Bangladesh was recently converted into a loan
because the fund didn't have enough financial support to back it.
It's important to remember when things like this happen that there are no shortcuts
on the path to transformative change. The seductive lull of a quick fix just reinforces the worst parts of the system that created this mess.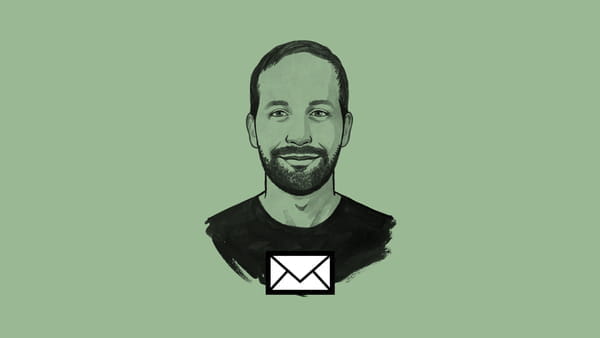 Would you like to receive my newsletter in your inbox?
Follow my weekly newsletter for an insight into the work, thoughts and ideas that go into being a Climate correspondent.

Not a member of The Correspondent yet?
The Correspondent is a member-funded, online platform for collaborative, constructive, ad-free journalism. Choose what you want to pay to become a member today!