"When you love someone, you have to do it." 
These were the words of Irish politician Tim Curran, the general secretary of Ireland's largest political party, Fine Gael, a liberal conservative party. In his own words, he describes himself as "a card-carrying, practising Catholic." "I go to mass every Sunday," he once wrote. "I pray every day. I read spiritual books. I reflect and meditate. My life has been shaped by my faith." But he's also a father of a gay son. 
I often think about Curran's response to a TV interviewer who asked what it was that urged him to support same-sex marriage, despite being a conservative Catholic. He replied: "I love my son." 
He was putting his politics where his love was. When you love someone, you have to do it. 
That simple message was at the heart of a movement that upended decades of conservative thinking and religious messaging around same-sex marriage in Ireland. On 22 May 2015, the country became the first in the world to approve same-sex marriage by popular vote.  
As recently as 1993, Ireland had laws that criminalised homosexuality. Twenty-two years later, the country took the final step. The numbers were resounding. A turnout of over 60% delivered a yes vote, with over two-thirds saying yes to the motion. With that sort of majority, the result could not be pinned on demographics alone or geography. Older Irish citizens as well as those from traditionally conservative areas voted yes.
How did such a seismic victory happen?
How the Irish same-sex marriage movement was built
The result was down to a movement that successfully managed to present the debate as one framed around love and family, rather than sex, religion, or politics. The referendum itself was the culmination of a long legislative process, but the forces that pushed it down that path were part of a movement that had been building momentum for years.
Such effective movements rarely come together neatly around the time of their political manifestations and then dissolve. They are a combination of historical efforts, the bravery of individuals, and the work done by grassroots volunteers who take on the state at several junctures, each time nudging politicians closer to equality. 
What is often lost in the triumphalism of such moments is that they were by no means inevitable. Progress evangelists such as the psychologist Steven Pinker believe that because things generally being better than they used to be on any given day is attributable to the superiority of Enlightenment values. Political change rarely comes about without help, and sometimes force, on the part of movements made up of the disenfranchised and their allies.
Effective movements rarely come together neatly around the time of their political manifestations and then dissolve.
One of the first events to kick off the debate on the legalisation of same-sex marriage in Ireland took place in 2004, when two women sought to have their Canadian marriage recognised in the country to enable them to file a joint tax return.  American-born Katherine Zappone and Irish-born Ann Louise Gilligan took their case all the way to the Irish supreme court, which ultimately rejected their request as the court's interpretation of the Irish constitution meant that they could not marry, no matter what their marriage status was outside the country.
Zappone and Gilligan helped provide momentum to a movement that had been gaining traction, but which was still primarily staffed by grassroots volunteers. 
Putting people at the heart of social activism
In Ireland, this movement consisted not of political representatives but of individuals working for free or funded by small grants. Organisations such as Marriage Equality, the Gay and Lesbian Equality Network (Glen), and the Transgender Equality Network Ireland (Teni) began their work in the mid to late 2000s, long before the same-sex marriage referendum came to be. 
In 2013, as part of a wider effort to update Ireland's constitution, some of these organisations were asked to present a case for marriage equality in front of a constitutional convention created for that purpose. The private-public split of that convention – 66 citizens vs 33 elected officials – is a good guide for the split between the private and public credit for making the same-sex marriage law a reality. The motion passed, and a referendum was tabled. Even though Irish law prohibits campaigning outside a very specific time window, the groundwork, essentially a pre-campaign, was embarked upon the minute the referendum was scheduled.
The saying goes the arc of the moral universe is long, but bends towards justice. However, it does not bend on its own.
One of the more unique aspects of how the campaign delivered results that would have been impossible if left to politicians alone was its grasp of both the practical challenges on the ground and the abstract cultural ones. Once it had secured the legislative concession for a referendum, the campaign began to devise both a strategy to win over hearts and minds in a conservative country, while also ensuring that those who would naturally be aligned with its message were able to vote.
Movements are not just about protest. They are about long-term, meaningful steps. Some are large emphatic confrontations with the state, conservative institutions, and family and friends. Others are a sort of prosaic drudgery, from knocking on doors and leafletting to ensuring that young voters are registered, something the Yes campaign embarked upon early in the process, mindful of the fact that the young were its most obvious supporters but had a tendency not to register.
Above all, it was the years of close study and grassroots activism, one that stayed close to both rural Ireland as well as the more cosmopolitan cities, which sheared the same-sex marriage issue of its sexual and political dimensions. The campaign did so by appealing to family values and love, starting one of the more successful and moving tools of the campaign, the #callyourgrandma effort,
soliciting support from older generations, who in the end voted yes for their children and grandchildren.
As the saying goes: the arc of the moral universe is long, but it bends towards justice. However, it does not bend on its own. It must be forced towards justice via constant, unflagging long-term effort, one that lobbies elected representatives and then brings the wider population along.
Movements remain the only way to do that. The most successful ones bring about political change by putting the most fundamental part of political activism at their cores: love for fellow humans, and a desire to make their lives better.
Dig deeper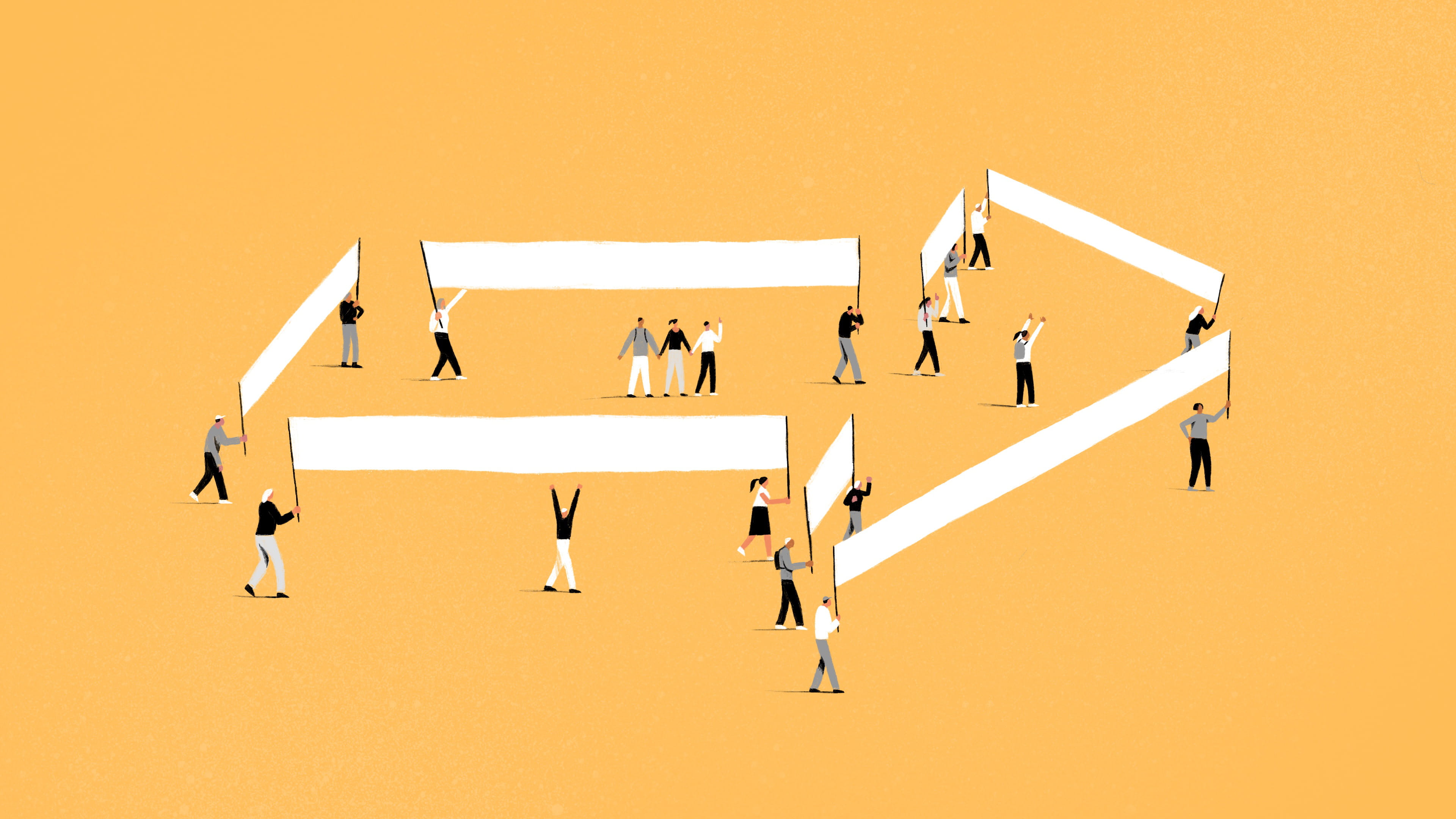 Wisdom of the crowd: four lessons from 10 years of documenting social movements
From Bahrain I launched CrowdVoice, a pioneering platform to crowdsource eyewitness accounts from protests around the world, in 2009. After 10 years, here's what we've learned about social movements.