"I don't want to write about diagnostics and pills but establish mental health as a very interdisciplinary, intersectional subject."
Tanmoy Goswami is the world's first Sanity correspondent, based in New Delhi. He admits that on the odd occasion, he has been trolled for using that name for a beat which is unique to him. He came to his role at The Correspondent from his own experience of living with depression and anxiety.
Shweta Rawal, a member who had long given up on the news scene in India, heard about Tanmoy's journalism from a friend. She is a management consultant based in Bengaluru, and has contributed regularly below the Sanity articles. Much of her thoughtful reflection and suggestions on where Tanmoy's reporting could go also owes to her own lived experience of managing her mental health.
In this short video, recorded on Zoom as The Correspondent turned one this autumn, Tanmoy and Shweta talk about memberful reporting and working as "co-creators"; the argument for non-conventional reporting on mental health; and what Tanmoy would have covered for The Correspondent had the pandemic not got in the way.
Shweta shared expectations for where Sanity reporting could be strengthened, with a focus on disenfranchised voices. She asked an important question: "What is Sanity's response to the biggest problems that we have in the world right now, like climate, or the failure of our democratic institutions, or race and social justice?"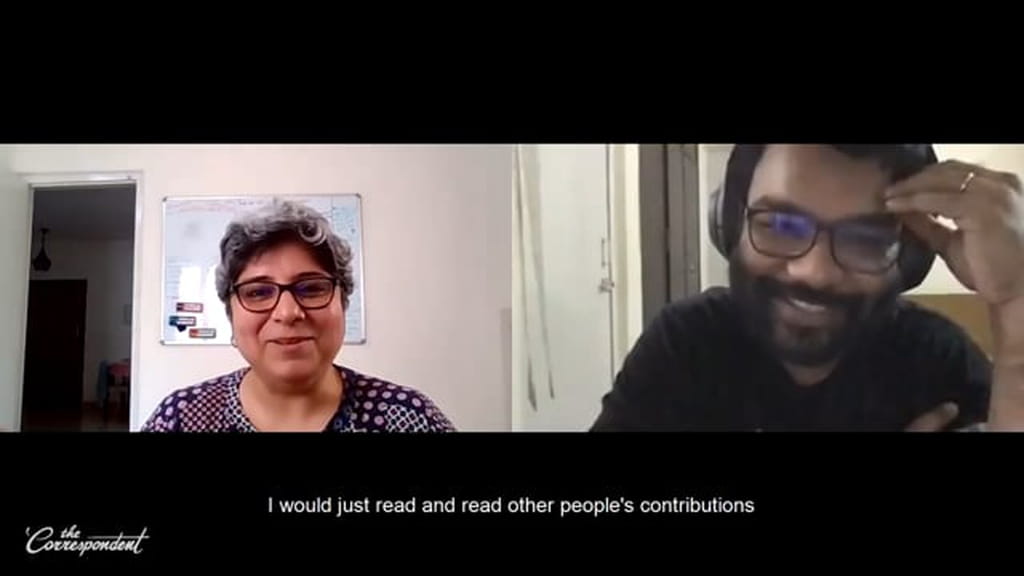 'Finding answers to Shweta's question will be top of my mind in the coming days,' says Tanmoy, as he takes his next steps on reporting on mental health here
.