Hi,
It was around 5pm on Wednesday, after I witnessed a young woman's discovery of her boyfriend's death via a viral photo of his corpse on Twitter, that I started screaming. Or rather, it was around 5pm that screams started ripping themselves from my throat against my will.
This week, the entire Nigerian digital universe has been soaked in blood. Body after body after body. Bullet after bullet after bullet. Future after future after future. Gone. Gone. Gone.
The Nigerian government is murdering its citizens. They are killing us because we had the audacity to ask them to stop killing us.
At noon on 20 October 2020, the Lagos state government announced a 24-hour curfew from out of the blue. Hundreds of unarmed protesters stayed put at Lekki Toll Gate, the most visible of all the #EndSARS protest points. Between 3 and 4pm, uniformed staff dismounted the CCTV cameras. Around 6pm, the security lights went out. Half an hour later, the massive billboards above the tolls went black.
In this orchestrated darkness, uniformed soldiers emerged and started shooting at young Nigerians who were waving flags and singing the national anthem.
Until Wednesday, many young Nigerians believed that soldiers have a duty to remain motionless during the anthem; that soldiers can't shoot at the flag; that these symbols of patriotism are absolutely sacred even if our lives are not.
On Wednesday, we realised how wrong we were. DJ Switch,
a protester who is also a celebrity in the music industry, went on Instagram live to share what was happening. 150,000 people tuned in, and watched as pliers were used to pry a bullet from a man's leg. He died. According to eyewitnesses, the Army piled bodies like his – those who died immediately – into trucks and took them away.
The next morning the Governor went on a PR tour of the private hospitals that had to throw their doors open to those who survived. Afterwards, he got on live TV to tell us the shooting was due to circumstances outside his control and there had been no fatalities.
In between disbelieving tweets from people shocked by the blatant lies, images and videos floated across my timeline. Bloodied body after bloodied body after bloodied body. More tweets: they're still shooting! They're shooting in Yaba as well! a young girl has been killed in Kano! Orile is on fire! They just shot a man in Alausa! I can't find my brother/sister/colleague/friend, please help! They're still shooting!!! And every so often, the now-inescapable image of a blood-soaked Nigerian flag being held up by a frantic person, the background too dark to make out any features. Green white green. Green blood green.
It is a wonder that the screams didn't start sooner.
Disillusionment
In recent weeks, I'd been discussing with my colleagues how excited I was to take my beat in a different direction: a more hopeful one, focused on solutions and constructive journalism and a better future. It feels criminally naive, now. Criminally naive, unforgivably childish and indulgent. The world could be so different, I repeatedly chirped, if people just took a different perspective. We need to learn how to imagine better things.
All we need is love, right?
But on 20 October, 2020, I realised that I've been playing a game whose rules I didn't know. I didn't know that the people playing on the opposite side don't even have a rulebook. Last week, the Nigerian president and commander in chief of the armed forces laughed – on camera! – as the Lagos state governor spoke to him. The cause of his mirth was the demand by the #EndSARS movement for compensation for the families of victims of extrajudicial killings.
This week, the armed forces turned #EndSARS protesters into more victims.
I have no idea what to do. I am immobilised with grief. I eventually stopped screaming, but I haven't figured out how to stop crying. I thought I knew what my country's leadership was; thought I understood the depth of its ugliness and disregard for human life. I was wrong.
There is no way I could ever capture the literal and psychic violence that the Nigerian government has subjected its young people to this week, so I won't even try. Please visit the Feminist Coalition's
website for information on the protests and how to show support. They're still doing exceptional work, despite being heartbroken.
So many of us feel completely powerless. People are posting online about suicide, insomnia and panic attacks. I want to say our spirits are not broken, but I don't know if that is true. I desperately hope that in the coming days, the fight will be sustained by thousands of others who are still somehow able to hold the line while so many are reeling.
This October, following our 60th Independence Day, young Nigerians came together to ask for the chance to live. In response, our government chose to slaughter the bravest of us. I have no words left.
Till next time, and on behalf of my people whose time has been stolen from them forever,
OluTimehin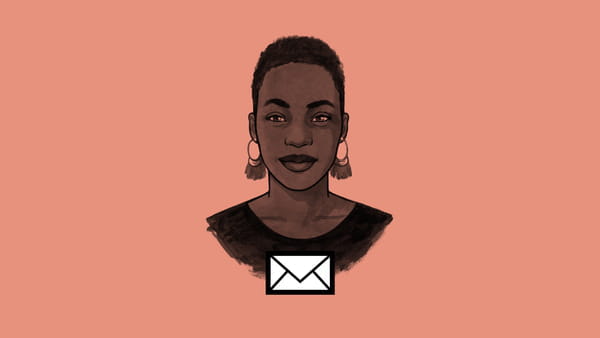 Want to receive my newsletter in your inbox?
Follow my weekly newsletter to receive notes, thoughts, and questions on the topic of Othering and our shared humanity.