Hi,
In the past week, young Nigerians have taken to the streets, social media, news channels and WhatsApp groups to demand accountability and justice from our government for decades of unchecked police brutality.
In case you haven't heard about it, #EndSARS is a decentralised, youth-led movement to end police brutality in Nigeria, especially the egregious violence perpetrated by the Special Anti-Robbery Squad (SARS).
The movement is populated by all kinds of Nigerians: furious young people, celebrities-turned-activists, fed up mothers. It is being funded primarily by a coalition of semi-anonymous young feminists who over the past few days have displayed what can only be described as astonishing ingenuity.
The Central Bank of Nigeria blocked accounts into which donations were being made, so Feminist Co pivoted to bitcoin. Unknown parties (*cough*) paid thugs to attack the protesters, so Feminist Co paid for private security. Food, raincoats, medical, legal and psychosocial support and even DJs are all being paid for with the funds raised.
The call is simple: the government needs to disband SARS and prosecute its officials, and the people need to sustain the protests.
If you'd like to amplify, donate, organise a protest in solidarity or offer support in any way, Feminist Co's website
is a great place to start.
Under normal circumstances, I would have much more to say about these happenings. I don't. I feel quite certain that I am living through the most important civil rights moment of my generation. Yet, even if I were in Nigeria now, I don't know if I would be out in the streets of Lagos. Even before there were any incidents, I knew my presence at any such protest in Nigeria would be conditional. I have never been less happy to have been right, but in the last couple of days, queer Nigerians have been heckled and attacked at the protests because "now is not the time" to foreground how the police reserve some of their most brutal violence for LGBTQ+ folks.
Young Nigerians are succeeding spectacularly at demonstrating that we can move our nation forward. At the same time, far too many of them are committed to leaving other young Nigerians behind, simply because they can't see how all of our suffering is linked.
This is the hydra-headed nature of oppression. It shapes us – deforms us – to the extent that we imagine that we are not all equally deserving of freedom. Too many of us are able to imagine a more just future – but only for ourselves. Too many of us are afraid of a future where people we don't approve of are also free. Too many of us are focused on resisting injustice that exists in the world, without thinking about how it also exists in us.
This is a gentle, or perhaps not so gentle reminder, that no matter your identity, no matter your fight: none of us are free until all of us are free.
SARS must go, yes. And so must the oppressor that lives within you.
Till next time,
OluTimehin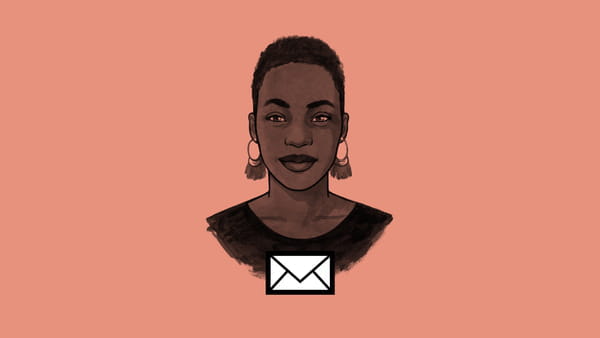 Want to receive my newsletter in your inbox?
Follow my weekly newsletter to receive notes, thoughts, and questions on the topic of Othering and our shared humanity.