"The smartphone is giving your thumb superpowers!" – Science Daily
Arko Ghosh smiles when I tell him that the internet has given his research on how our fingers interact with our smartphones an Avengers-like spin. Ghosh, an Indian-origin neuroscientist at Leiden University, has been fascinated by how the human brain enables such a wide range of behaviours – from juggling to smartphone tapping.
"There's still a big gap in our understanding of how our behaviour in the real world shapes our brain," Ghosh tells me. To fill some of that gap, he has been mapping what happens inside our brain when we touch our smartphones. 
"The smartphone contains a large repository of our experiences," he explains. Analysing our interactions with these digital extensions of ourselves is a great way to learn about brain plasticity – the brain's remarkable ability to modify itself based on the demands of day-to-day life.
Five years ago, Ghosh's team made a striking breakthrough. They found that when we touch our phone screen with our thumbs, the brain region associated with the tip of the thumb shows markedly enhanced activity compared with the same region in the brain of a non-smartphone user.
We now know that even ordinary, everyday touches can profoundly shape our neurobiology
For ease of understanding, imagine that when you swipe, tap or pinch your smartphone screen using your thumb, the area of your brain associated with the tip of the thumb lights up a lot more prominently than if you were using a dumbphone. If your thumb were a person, it'd seem that the smartphone has made it a lot more assertive (cue: "superpowers!").
At the time the research was published, Ghosh said he was "really surprised by the scale of the changes [in the thumb-brain connection] introduced by the use of smartphones". To be sure, we've long known about brain plasticity in skilled video gamers or violinists, who master their craft by touching the same thing thousands of times. But we now know that even ordinary, everyday touches can profoundly shape our neurobiology.
In lay terms: our intimacy with the smartphone touchscreen, a piece of technology that didn't even exist a little over a decade ago, isn't just altering our memory, cognition, and social interactions.
It is also modifying the millennia-old circuitry connecting the body and the brain. 
The lockdown effect
It was May when I first spoke with Ghosh. Over the next few months, as a pandemic rendered human contact forbidden, I repeatedly remembered our conversation. Just when we thought we'd hit peak smartphone – according to one study from 2016, the average US American touched their phone more than 2,600 times a day – the coronavirus pushed us even deeper into its embrace. 
In China, which has the world's largest smartphone user population, the growth in average screen time early in the pandemic more than doubled to 20% from 8-9% in the preceding months.  
In India, with the world's second-largest smartphone user base, people spent an average 4.3 hours every day on their phones in March, up from 3.5 hours last year.
My own average weekly screen time in the third week of September is slightly over 8 hours; I shudder to think what the reading would have been in March when I was doomscrolling a lot more. Cold comfort that over in the US too, people were "horrified" by their weekly iPhone screen time reports in March.
As I absorbed all this data, I couldn't stop marveling at what neuro-anatomical mysteries catalysed by the smartphone might be waiting for us on the other side of this pandemic. Could it, for instance, boost our stuttering economies in the imminent festive season? Research has indicated that online shopping via the touchscreen makes people more prone to splurging on hedonic pursuits – think chocolate or massages.
Touchscreen users score higher on experiential thinking – which results in pleasure-seeking behaviour – versus desktop users, who score higher on rational thinking.
For his part, Ghosh doesn't talk the language of mysteries. Far from anything "abnormal" going on in the brain, he says what he is interested in are the powerful yet mundane ways in which human touch is enmeshed within our increasingly digital lifestyles.
"What I really want to know is," he says, "how are people when they are truly spontaneous?"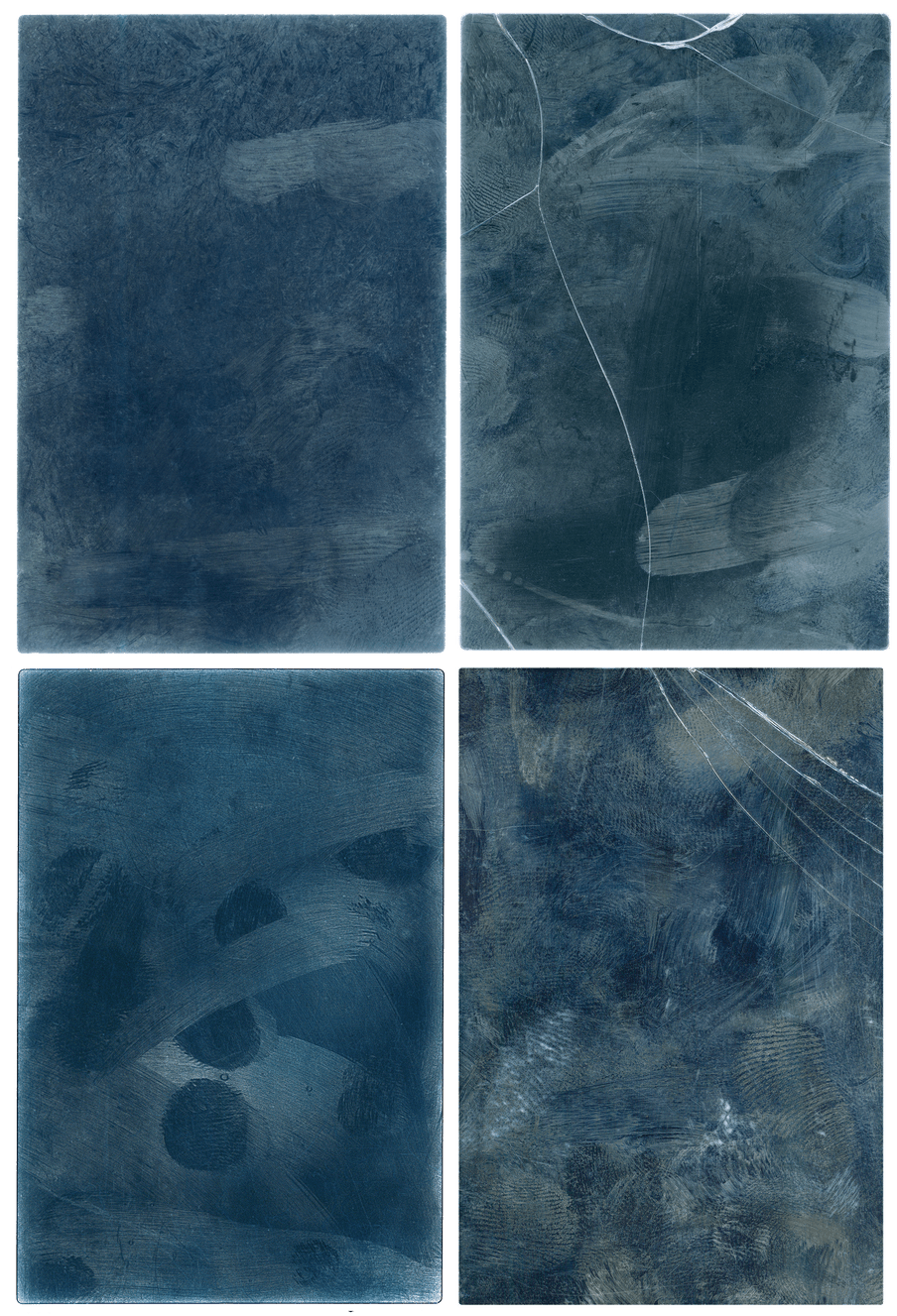 The smartphone as 'saviour'
Trend analysts explain the ongoing surge in smartphone use by pointing to our newfound work and play habits – those interminable Zoom meetings, online classes, and Netflix binges. The smartphone has also turned into a surveillance device used to track the spread of the virus on an unprecedented scale.
And tele consultation is now the only tool for millions of people to access healthcare.
But for me, these applications are too transactional. The real story is how the smartphone screen has morphed into a surrogate for human touch.
A couple of months ago, my mother, who lives 1,300km away from me, became severely depressed and anxious. She was convinced that she wouldn't get to see me, my wife, and my toddler son, ever again.
Since then, the only thing that has comforted her is a daily ritual where I make a WhatsApp video call to her, and she shares food with my son. Sometimes she holds up a piece of roti in front of the camera, and sometimes he presses a slice of cake against the screen. They kiss, shake hands and exchange high-fives, pretending that the distance – and the phone screen – doesn't exist between their skins.
In April, I wrote a newsletter on the painful phenomenon of touch starvation triggered by the pandemic.
One of the readers who responded to me was Shweta. In her email, Shweta described her smartphone as her "saviour". 
The real story is how the smartphone screen has morphed into a surrogate for human touch
Shweta lives alone. She had stopped working just before the pandemic hit India and was struggling with anxiety. Forced isolation and physical distancing piled on the misery.
"A few days ago, I saw a close friend who lives in the same building, and my arms stiffened, as if I had lifted very heavy buckets of water," she wrote. "All I could think of was hugging her. My friend has boundaries around hugging, so I stopped myself. But I couldn't shake off the pain in my arms for the next hour or so."
Shweta found the breakdown in human contact all around her "heartbreaking". Desperate for relief, she turned to her phone – albeit warily.
"Before the lockdown, I loathed myself if I spent too much time on the phone. I felt it was just a piece of plastic that disconnected me from reality." But now, she spent hours scrolling, playing Scrabble with strangers, even bots, and typing "way many more" texts to friends than ever before.
"I allowed myself to feel connections through the phone without judgment," she wrote. "The phone saved me."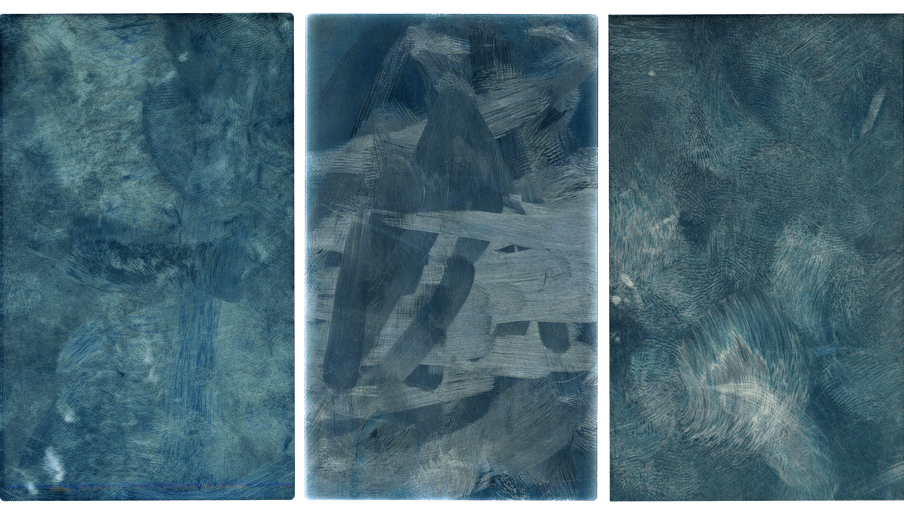 'All touches on the phone screen aren't treated equal'
What is this kind of suddenly heightened proximity with our phones doing to our brain? Research on that subject is already in various stages of peer review, says Ghosh. Studying the relationship between the smartphone touchscreen and the brain is in its very infancy, so flashy headlines need to be taken with a pinch of salt.
That said, he does point out something that is a relatable metaphor for a sensation that anybody hyper-connected to their devices would have experienced.
The signals in the brain literally grow noisier when you spend more time on social media, say, Instagramming pictures of your lockdown sourdough recipe and counting the likes, compared with when you're simply looking up the weather on Google. 
"All touches on the smartphone aren't treated equal," Ghosh explains.
'The brain is a magnificent adapter. Even opening the door every day will have an imprint on it' – Ghosh
Every social media platform has enjoyed a hefty "corona bump". In India, TikTok's average session time rose from 39.5 minutes to a little under an hour (before the Chinese app was banned in India as a consequence of a tense standoff between the two countries). The average number of times an Indian Facebook user opened the app shot up from 13.9 to 20.8. My own activity on Twitter went through the roof in March – I tweeted 443 times that month, compared to 264 times in February.
"The brain is a magnificent adapter," Ghosh says. "Even opening the door every day will have an imprint on it."
He isn't being alarmist, but that one sentence, combined with the image that my brain cells are screeching, seems to have had a sobering effect on me. I got rid of Facebook a long time ago; now my Twitter activity is also slowly returning to pre-pandemic levels.
To make sure that this isn't a false start, I am planning to try a trick Shweta shared with me: embrace technology that mimics the languor of human interaction. Think apps that help you make pen pals and keep you waiting for replies – just like good old snail mail. 
Because if this pandemic is really a marathon, learning how to wait is the only superpower we need.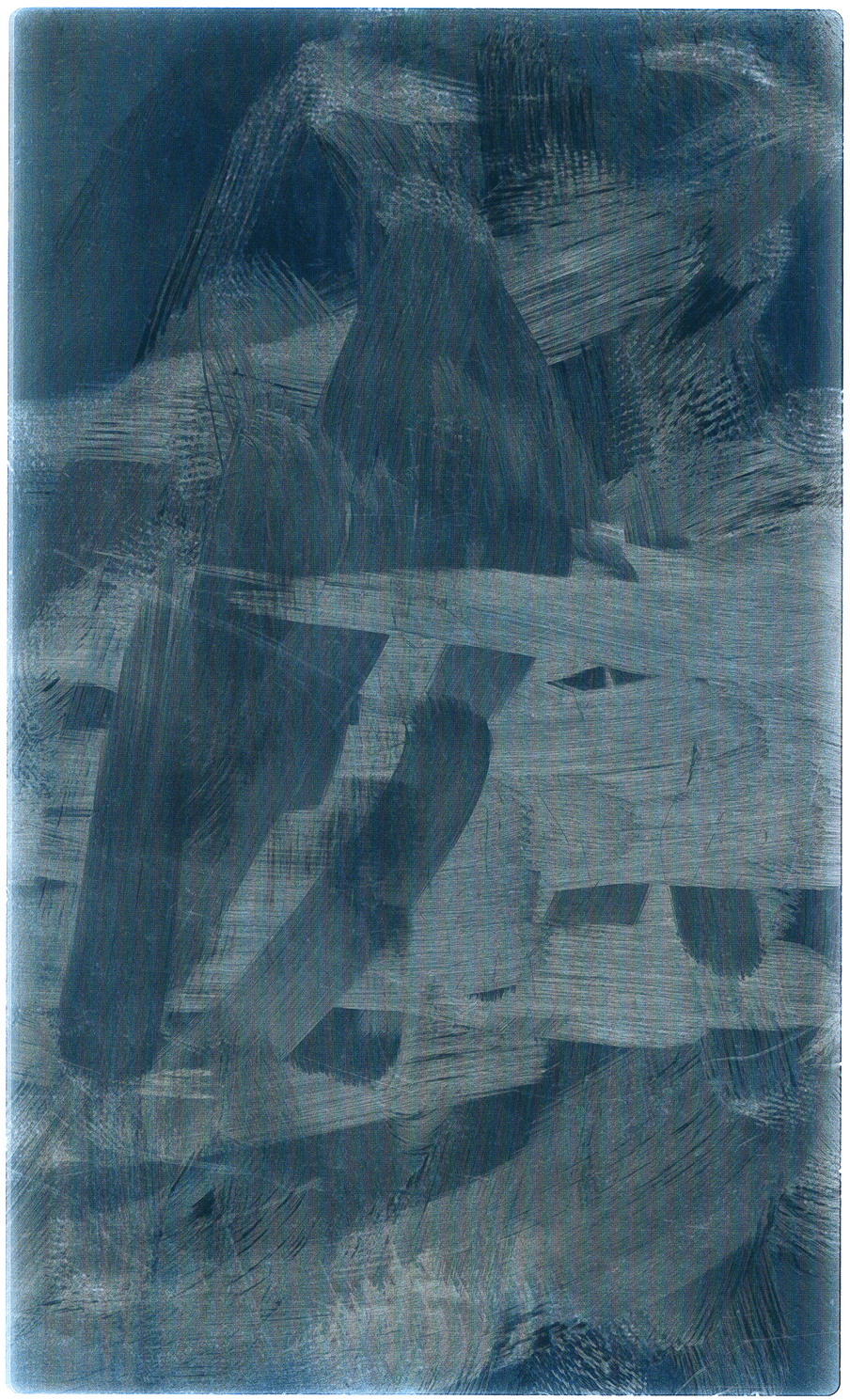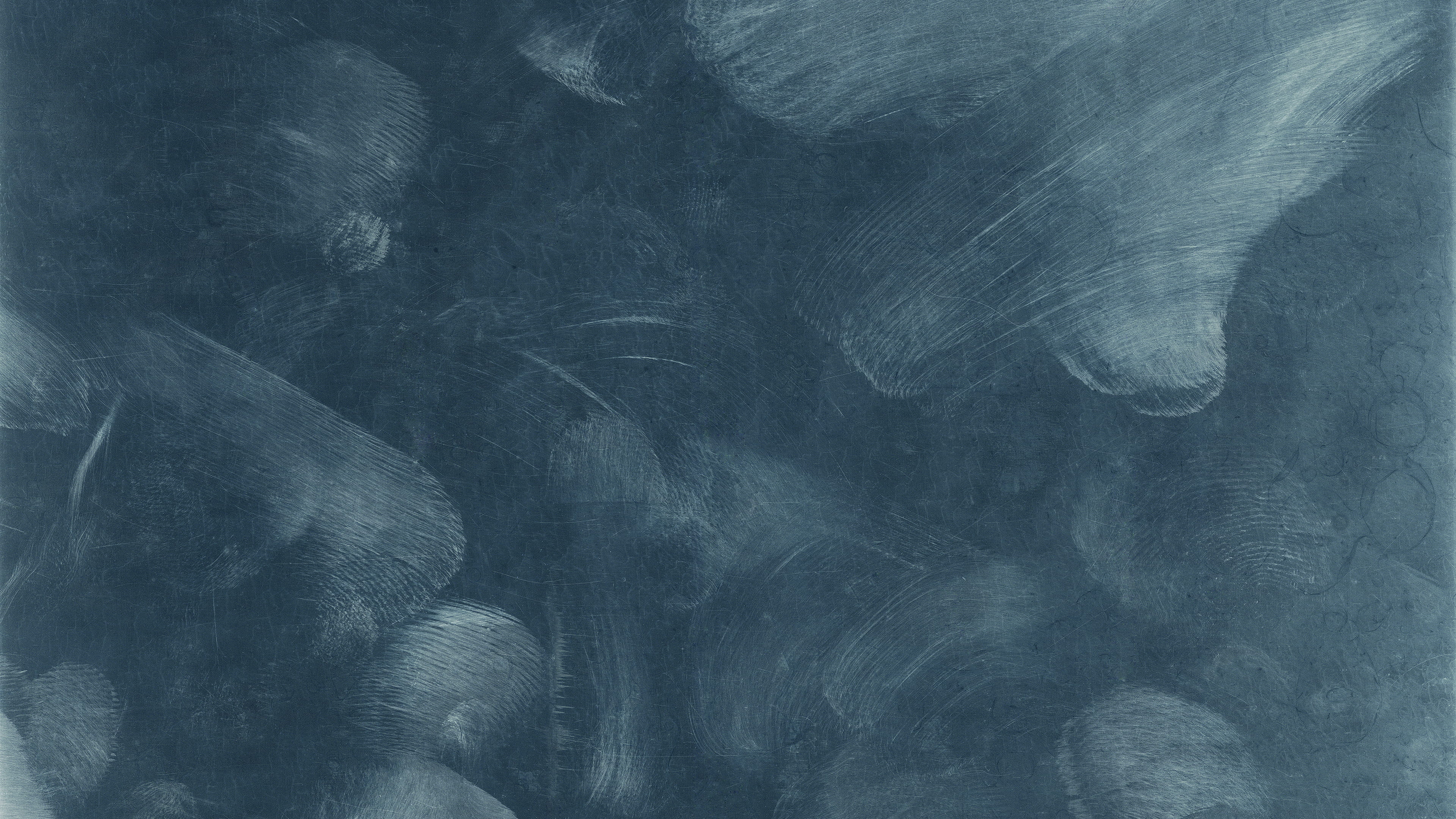 About the images
The numerous traces of fingerprints which have repetitively touched this shiny smooth surface are arranged as if in choreography, and appear as if this were an abstract painting. The project Digitométries, after Yves Klein was made by artist Isabelle Le Minh as a critique of the global obsession with security. Look closer at these isolated touch screens, and the fingerprints tell us a story about intimacy. It's about the closeness we share with our devices. (Yara van der Velden, image editor)
Dig deeper
From electrifying kisses to sex robots: the fascinating history of how touch shaped the modern world
Touch has played a critical role in the evolution of science and technology, but this is missing from history books in a world where seeing and hearing top the sensory pecking order. Cultural historian David Parisi questions whether buzzy AI innovations such as haptic suits can reverse this.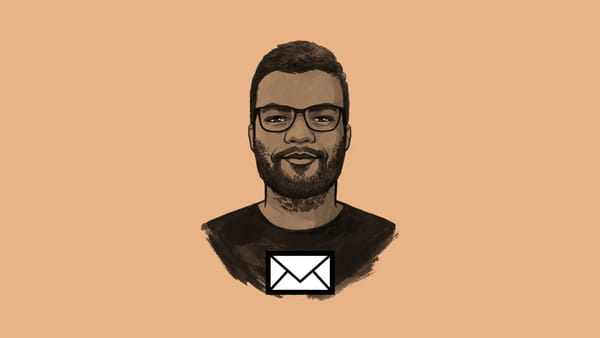 Keep in touch and contribute to my work
Subscribe to my weekly newsletter where I dismantle myths around Sanity, discuss the best ideas from our members, and share updates on my journalism.