When Tyler Dixon first heard about his university's new requirements for students to wear high-tech "buttons" – capable of tracking breathing, heart rate, temperature and location – he felt uneasy. 
He was not against changes on campus, describing his fellow students' commitment to masks and social distancing as "awesome". "But [the button] just kind of felt like an invasion of privacy," Dixon told me over the phone from Oakland University, where he has recently returned to start his third year studying public communications. 
The "Bio-button"
Oakland was planning to use was sophisticated – a coin-sized sensor able to track its proximity to other "buttons" to aid contact tracing while monitoring the wearer's health vitals to catch early signs of the coronavirus. But Dixon was worried his allergies would spark false positives – imagining a scenario where he'd have to get tested every week because he sneezes all the time.
At first, the senior thought he was just being dramatic. But after a conversation with friends, he realised his anxiety towards Oakland's new system was not uncommon. "[My friends] were even more annoyed than I was," he said. Even if the tech did prove accurate, it felt creepy. Throughout our conversation, Dixon repeatedly describes Oakland's "Bio-button" – developed by a company called BioIntelliSense – as "just a little too much". 
It was the first Friday in August when Oakland announced its new coronavirus tech. The same day, Dixon started a petition on Change.org.
"I [thought] maybe 200 people would sign it but it ended up blowing up," he said. By Monday, he had 2,000 signatures, enough to prompt a university U-turn. It took just 48 hours for Oakland's Bio-button to be downgraded from mandatory to voluntary.
As students flood back to schools and universities for autumn, tech companies are rushing to create tools to keep coronavirus out of the classrooms. Not only do these facilities have a responsibility to keep staff, students and local communities safe, but Covid-19 outbreaks could also mean new shutdowns – threatening both the students' ability to learn, and the very survival of institutions that depend on tuition fees to stay afloat. 
In most countries, coronavirus tech used in education facilities reflects the tools used among the general public. Ireland has recently made its national contact-tracing app available to under-18s from September, online health questionnaires are being made available to schools in England, and procurement documents obtained by Reuters
show Chinese universities are purchasing facial recognition technology. 
But schools and universities in the US are displaying a willingness to experiment with types of tech that are much bolder than the voluntary Bluetooth contact-tracing apps deployed in many US states. 
Albion College in Michigan has a mandatory app
that tracks students' real-time locations constantly and despite a parent-led petition, there is no way to opt out. At least eight universities around the country are reportedly using a system called PopID – already used by some Subway sandwich shops – that combines facial recognition and temperature scanning to create passes for students to prove to others they don't have a fever. In Indianapolis, the Perry Township School group – which includes more than 20 schools and kindergartens – is planning to use AI-equipped cameras developed by Motorola to detect when children are less than six feet apart.  
This lurch towards surveillance in schools and universities is not entirely new. Spooked by persistent school shootings, some US facilities were already experimenting with facial recognition cameras
and even putting students' social media under surveillance pre-pandemic.
That pre-existing presence of school surveillance tech makes it more difficult to distinguish between targeted solutions designed to be effective during the coronavirus, and the opportunism of companies looking for a way into the lucrative education market. 
But the rush to make the autumn semester "Covid safe" might spark a greater level of attention and scrutiny compared to pre-pandemic. That might mean initiatives opposing this tech, such as the one in Oakland, could gain more traction. Tyler Dixon was surprised so many of his peers on campus agreed with him. The question is, how many students share his attitude across the country?
FIVE MORE WAYS AMERICA'S EDUCATION SYSTEM IS TRACKING CORONAVIRUS AMONG ITS STUDENTS
The landscape of coronavirus tools used on campus in the US is proving vast and varied. Alongside the wearables, the facial recognition and mandatory location tracking mentioned above, here are a few more examples of surveillance tech being unveiled in the US education system: 
Gapple contact tracing: The University of Arizona's app, called Covid Watch, was built using a customised version of Apple and Google's bluetooth-based system, designed so students who come into contact with a person who later tests positive will receive an "exposure notification". "We were the demonstration project for the Google [and] Apple Covid app using Bluetooth technology," University of Arizona president Robert Robbins told ABC News. "Nobody's ever tried this before. It's the first test case in the country on a university campus."
Ultrasonic tracking: Georgia Tech University in Atlanta uses a Bluetooth contact-tracing app called NOVID. It boasts "ultrasonic" technology that makes their tracking system extra accurate, according to the company that develops the software. 
Artificial intelligence: A Las Vegas private school is planning to use an artificial intelligence-powered thermal screening system that is capable of scanning up to 120 students per minute as they enter through "access points" on campus. A "discreet" alert is then sent to staff if anyone displays a temperature. 
Health-check questionnaires: At Rochester Institute of Technology in New York, faculty, staff and students are required to complete the "RIT Daily Health Screen" questionnaire every day, seven days a week, whether or not they plan to come to campus.
Wifi tracking: Oklahoma State says the university has built its own contract-tracing system using wifi access points. The system relies on students logging onto the wifi with their student ID so their location on campus can be tracked. "We have no intention of using this again after we're past this health crisis," Christie Hawkins, the associate vice president for administration and finance, told KTUL TV.
WEEKLY WEB ROUNDUP
A professor at the University of Washington's School of Law suggests
that exposure notification apps, which are now available in multiple US states, could be manipulated to suppress voter turnout for the upcoming US election by sending out fake "stay at home" alerts.  
Portugal launched
its own version of Google and Apple's exposure app last week. Already, the country's data protection commission is not a fan. The Comissão Nacional de Protecção de Dados has said the app is concerning because "its system is subject to modifications and extensions, by unilateral decision of the companies, without being able to anticipate the effects that this may have on users' rights". 
Watch South Africa's PM and health minister announce the country's new Bluetooth contact-tracing app in this video.
Google and Apple are upgrading their contact-tracing (AKA exposure notification) system so public health departments don't have to create their own apps. That means countries that might not have the resources or expertise to create customised tech will still be able to use the system. Read more about the upgrade on Recode.
IN CASE YOU MISSED IT
In the second instalment of the Tracked Together postcard series,
last week The Correspondent published another series of dispatches from brilliant writers based in India, Tunisia and Peru. This time, their focus were the signs that Covid-19 surveillance tools could outlive the virus.
SEE YOU NEXT WEEK!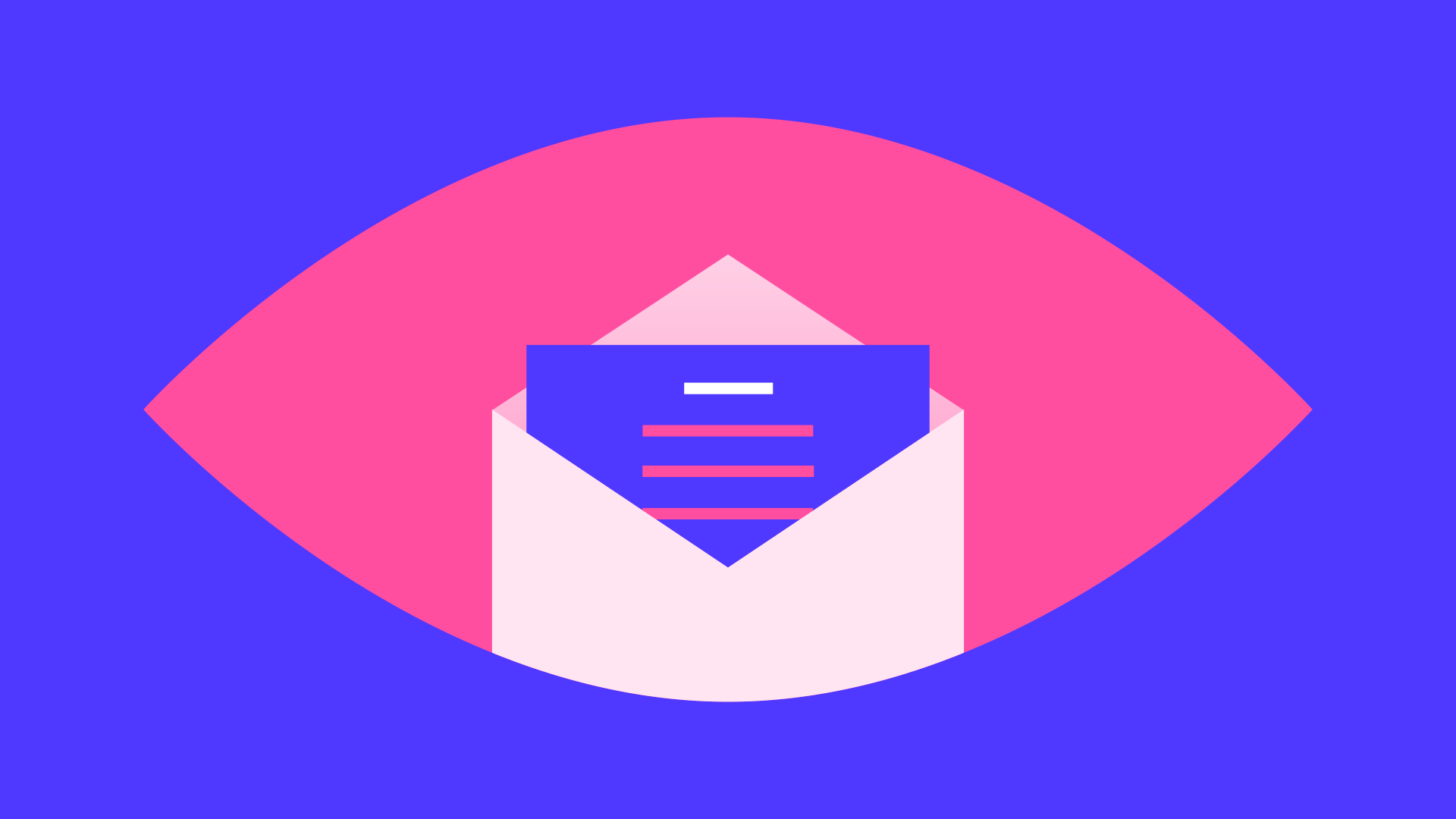 Would you like this newsletter straight in your inbox?
Every Monday, I share the latest in coronavirus surveillance from our global database of tech experts and journalists.