Hi,
I found Shuranjeet Singh like I tend to find the vast majority of people in the mental health ecosystem whom I consider kindred spirits: on Twitter.
Singh is a third-generation Sikh immigrant in the UK and runs a non-profit called Tarakī ("to progress" in Punjabi), which promotes mental health in Punjabi communities. He founded Tarakī in 2017 after a personal brush with mental health challenges as a student. These days, he shuttles between Birmingham and Toronto, where he is pursuing a masters in health policy, management and evaluation.
The Punjabis have origins in India and Pakistan but are spread all across the world. In 2006, a figure cited in the British parliament put the number of Punjabis in the UK at 700,000; newer numbers are hard to find. Today, Tarakī is releasing the findings of a unique research project
to understand the psychological impact of Covid-19 in this sprawling population – including Sikhs predominantly, but also Hindus, Muslims and followers of other faiths. Most of the respondents in the research were from the UK, with a few from the US, Canada, and other countries.
The report, an early copy of which Singh shared with me, reinforces what we already know: the pandemic has hit minorities disproportionately hard.
Of the 462 Punjabi respondents in Tarakī's survey, the majority were under 40 years of age. Here are some highlights from the report:
As many as 60% of respondents reported a decline in their self-rated mental wellbeing from before to during Covid-19 and lockdown
LGBTQ+ (-30%), first generation migrants (-29%) and those living with co-morbidites (-25%) reported worse results than others
Family (63%), friends (56%) and faith (41%) were reported as the primary sources of support. Formal healthcare? Not so much
'Fear of the future', 'occasional low mood', and 'difficulty sleeping' were the most frequently cited challenges.
The cheapening of minority lives is an ongoing process
Tarakī's findings are in line with earlier reports that showed that people of Britain's BAME (Black, Asian and minority ethnic) communities are at increased risk of dying from Covid-19, and children from these communities have experienced a greater spike in suicidal thoughts and self-reported depression
compared to their white peers during the pandemic.
In April, it was reported that the impact of coronavirus on black US Americans "has been extraordinary and disproportionate.
Almost one-third of infections nationwide have affected black Americans, according to data from the Centers for Disease Control, though blacks represent only 13% of the US population."
The stress of the pandemic has found fertile breeding ground in these communities that already grapple with the anxiety and generational trauma often baked into the minority experience. Riana Anderson, assistant professor at the University of Michigan's School of Public Health, says owing to the daily indignities fuelled by racism, "Black people have been hit on all sides with the threat of loss of life. It is exhausting. Depleting. Depressing. And absolutely an additional stressor."
On his part, Singh says he wanted to begin shedding light onto the complex experiences of racialised communities during Covid-19. "I wanted to provide a platform for those whose experiences can often be sidelined during generalised conversations."
One of his core recommendations is to work towards a "truly integrated and equitable healthcare system", and developing an appreciation for the non-biological determinants of mental wellbeing, including social, environmental, and political factors.
At the same time, he urges the Punjabi public to create spaces for "welcoming and honest mental health discussion predicated on non-judgement and compassion".
(Ps: I cannot write a newsletter on mental health in Punjabis without referring to the frightening drug addiction crisis
among the youth in the Indian state of Punjab. According to one report, the pandemic and lockdown came as a blessing in disguise for the state, as it choked drug supply lines and sent a massive number of addicts to opioid-assisted treatment centres. However, there are fears of a relapse if the drug trade gets back on its feet after normalcy returns.)
Do you have a story that demonstrates the mental health impact of the pandemic on minorities in your part of the world, and how these communities are overcoming it? Are you part of one such community? I'd love to hear your story, so do write to me.
Until next week.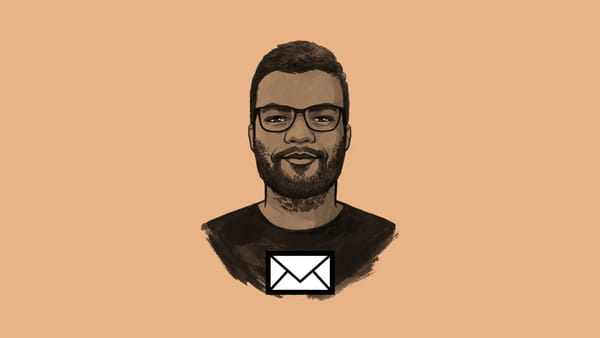 Would you like this newsletter sent straight to your inbox?
Subscribe to my weekly newsletter where I dismantle myths around Sanity, discuss the best ideas from our members, and share updates on my journalism.