Hi,
In a time that now seems incredibly far away, a time that my colleague OluTimehin Adegbeye calls 2020 BC (before corona), I co-hosted a meet-up with members of The Correspondent in Buenos Aires, Argentina.
It was February, and little did I know that it would be one of the last times I was going to meet up with strangers without feeling anxious about our distancing measures and mask-wearing habits.
The idea was to talk about parenting together with Ariana Budasoff, a journalist from Argentine member-funded news platform Red/ACCIÓN, and Paola de los Santos, a social psychologist and author specialised in breastfeeding and parenting.
The meeting was quite intimate. Three members of The Correspondent and two members of Red/ACCIÓN showed up, and we had an insightful conversation about issues concerning parenting and the beginning of life. 
Both Ariana, the journalist, and a member were pregnant. Most others had children. Begoña, one of our members, didn't – and this fact made the whole event even more worthwhile for me.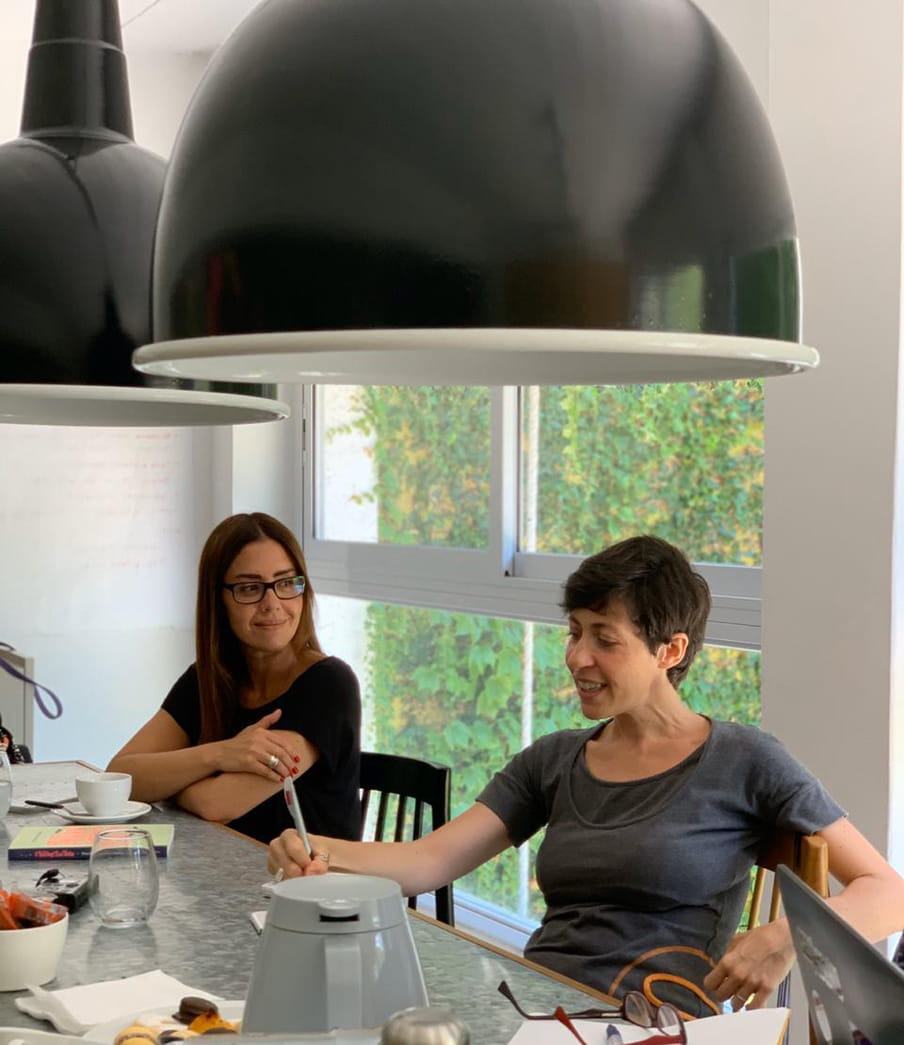 'I don't have children, but I want to understand how you do it'
When I started writing about the first 1,000 days, I wanted *everyone* to care about the beginnings of life – no matter if you have a child or not. I wrote about it in a previous newsletter:
a child born today will become your neighbour, your employee, or maybe your president. This is why early childhood – but also what leads to it, including reproductive rights, pregnancy, and birth – is extremely important in understanding how the world works.
So when Begoña showed up at the event and told us she had no children, I was particularly happy.
"I never wanted to have children," she said. "The idea of marking someone so much is too much for me. That link is too intense. But I absolutely admire all the mothers in the world, and this is why I'm interested in understanding how you do it," she added.
Begoña was frank about her decision not to have children, and talked openly about her lack of desire. Worldwide, women – but also men – are often judged as deficient when they don't have children: there must be something wrong with them, they must be emotionally or physically broken, go the reproaches.
This could not be further from the truth. In Motherhood, a painfully honest and exasperatingly minute account of her decision not to have children, author Sheila Heti writes so many truths that resonate with me – a mother out of choice.
"It is often said that whether or not to have children is the biggest decision a person can make. That may be true, but it also doesn't mean anything," writes Heti. "A decision happens in the private mind of one. It is not an action. For things to happen in life, other people must participate."
I highlighted most of the book including such gems as: "There is something threatening about a woman who is not occupied with children. There is something at-loose-ends feeling about such a woman. What is she going to do instead? What sort of trouble will she make?"
#Childfree
On Reddit, I love the #childfree community. It is sometimes hilarious,
sometimes ridiculous. But it's always a good reminder for me to get out of my first-1,000-days bubble. It's a good way to move beyond my world as a mother and to think about everyone else out there.
This is why I was so happy to see that the Guardian has started a series called Childfree.
There's a comic strip about two of the paper's editors sharing their thoughts about Heti's Motherhood and a photo essay of people defying cultural expectations by not having children.
But what's most important is that in the series they are trying to reflect on all the different reasons that may lead a person to not have children: anxiety over climate change, the wish not to miss out on work opportunities, or maybe just a lack of desire. It's just as complex as the desire to have children. But since we don't give space to the voices of those who decide not to have children, it is great the Guardian is doing that.
It's even more relevant given the latest figures about our world's falling fertility rates. In a forecasting analysis published by the Lancet medical journal,
most countries worldwide could have shrinking populations by the end of the century – with some 23 nations, including Japan and Italy, having their populations halved by 2100.
Why do you want to have (or not have) children?
I would love to start a collection of answers to the question of why people worldwide decide to have or not have children. There are millions of takes on this. You could answer from an economic perspective (I don't have enough money to afford a child), or from a philosophical perspective (how can one even pretend to be responsible enough to take care of another life), or maybe from a romantic one.
So, let's start below this article. Why did you decide to have or not have children? 
I will eventually add my answer too, but I would love to hear from you first.
An update
Last November, I reviewed the film Born in Evin,
in which actor-director Maryam Zaree goes on a quest to uncover the violent circumstances of her birth, in the notorious Evin Prison in Tehran, Iran.
Some members even met Zaree in person in Amsterdam during a serendipitous Q&A session that I led, during which a member of The Correspondent spoke out for the first time about her own birth in the same prison. (If you missed this, this was one of the most moving moments of my life as a journalist, and I wrote about it here.
)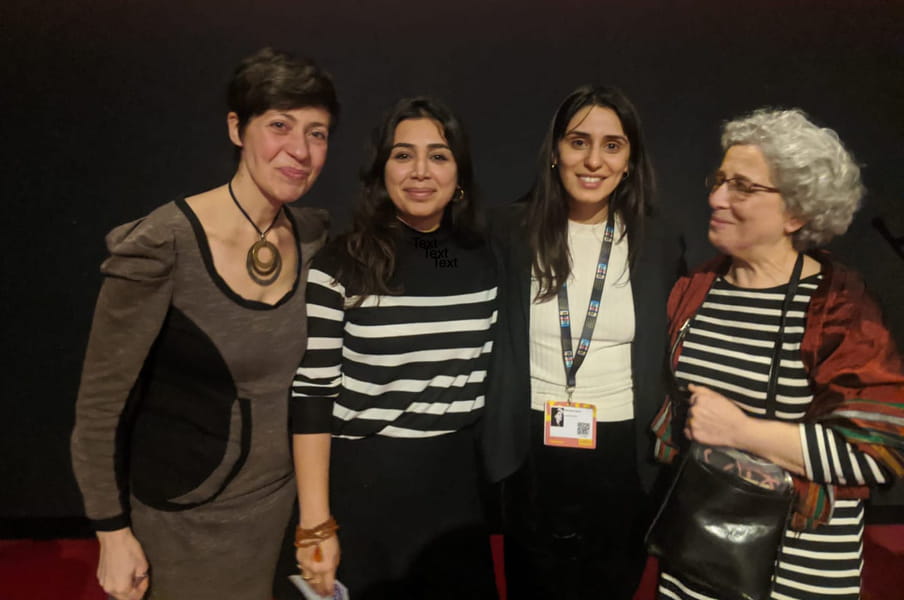 Another member who could not attend the screening recently wrote to ask whether he could find the movie online. The film is finally available for streaming on several platforms, including Vimeo.
Give it a go, it's really good. It even won the 2020 Deutscher Filmpreis award, the biggest award in German cinema, for best documentary.
See you next week,
Irene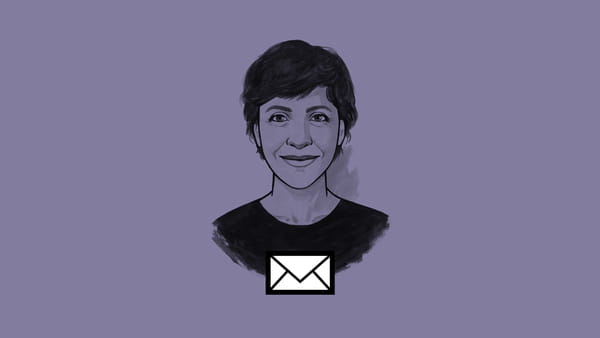 Do you want this newsletter straight in your inbox?
If you're interested in reading more about early childhood, as well as reproductive rights and sexuality, you can subscribe to my weekly newsletter about the First 1,000 Days of life.