Hi,
Yesterday, 16 July, was the 8th anniversary of my mother's passing. I'll be accepting flowers and thoughtful gifts all month. :)
I've gotten used to my mum not being part of my life; she never knew me as the out, queer, Osun-venerating, unmarried mother that I am, and I have no way to know if our relationship would have survived all of the ways that I've changed in the eight years since.
Mother-daughter relationships are so storied; as a mother to a daughter myself, I can only imagine the burdens I'm unknowingly placing on my child's shoulders even as I try to free her to thrive in this world. The ways I miss my mum are quite complicated, and at some point I should probably get therapy specifically to address our relationship.
In the meantime, I have been given the gift of writing, and a mother who raised me to use my words. In a way, writing about being her daughter makes it possible to go through my life without feeling debilitated by her absence.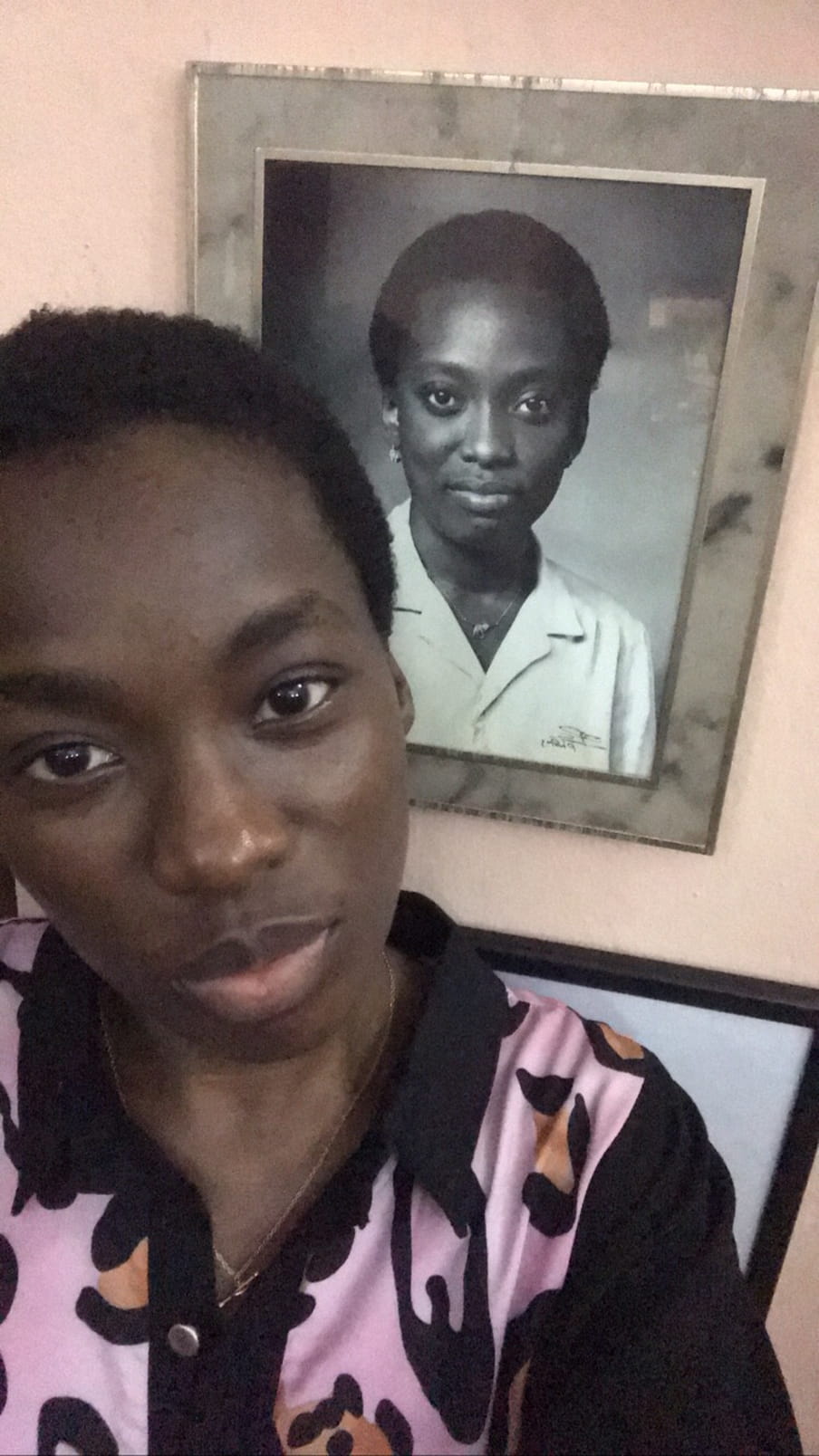 In honour of the relationship that made me so much of who I am, and to introduce you all to some of my writing outside of The Correspondent, the rest of this newsletter is an excerpt from an essay I wrote about my relationship with my mother. I wish I had a chance to talk through the issues it raises with her, but that's life. She's not here, but you are. I hope that reading this shifts something about the way you see the world.
Mothers and Men
Waking up the day after my mother's death, I recognised the dazed confusion I was feeling as a throwback: On a humid morning five years prior, I had gone to school in a body that had been recently broken into, and everyone had seemed so … normal. In response, I was filled with a scrambling anger, a deep bewilderment, at the audacity of the world to keep stupidly spinning as if it had not abruptly ended. As if life had not turned itself shamelessly inside out, in order to teach me that dying can happen even to people that are loved beyond reason. That long-ago day, my mother's lap had held all of me in it, including the parts that had been killed. Today, my mother's lap is gone.
If my memory knew how to cooperate with my heart, I would never have difficulty remembering my mum's features. But it's been six years since she died, so her face and voice fade in and out, clear only in dreams. Still, a face is far easier to forget than the feeling of being thoroughly loved, and I remember, clear as day, the way it felt to be in her lap as my English teacher whispered into the still air of our living room that someone had raped me. I folded into her in the too-small armchair, trying to make myself invisible as my mother listened to a stranger talk about her daughter's violation, their voices sinking lower and lower as if turning the volume down would lighten the weight of what was being said.
Usually, when I tell the story of my mother's reaction to the news that her sixteen-year-old had been raped, I talk about crying in her lap. I say she cried with me, even though I don't remember this for sure. I talk about her making me feel something like the possibility of eventually being okay, even though I don't remember how exactly. I don't talk about her decision to confirm if there was anything left of my hymen; that after my mother learnt someone had raped me, she scheduled a visit with a doctor to see if the rapist had left anything behind.
We never talked about sex, Mummy and I; never talked about boys or girls or desire or violence. She told me once and only once not to let any uncle touch me under my skirt, but I always wore long skirts; there were vast expanses of skin under them and at the time of this instruction, even I had not found the parts that mattered most. A decade later, lying on my back with my naked legs splayed out on an examination table, my mother would stand and watch as a man tried to force his fingers into me. By then, I had discovered that the parts he was excavating were the parts she had been referring to.
The gynaecologist, an old church leader who I would later find out needlessly cut women open for the extra Caesarean-section money, reassured my mother from between my legs that my defilement had been botched. 'Good news,' he declared, as he tried and failed to fit his bunched fingers inside me, stripping me of the opportunity to grieve being pinned down and penetrated by a man who I had secretly, shyly wondered what it might be like to kiss. For the second time that long-ago week, I watched myself from the outside of my still, prone body. A man was inside me, uninvited, because a man had been inside me, uninvited.
The essay is published in its entirety here
at the Johannesburg Review of Books. I'm off to get a hug from my mother's first grandchild.
Till next time,
OluTimehin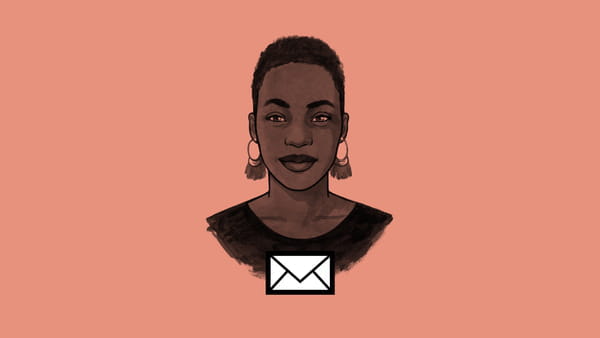 Want to receive my newsletter in your inbox?
Follow my weekly newsletter to receive notes, thoughts, and questions on the topic of Othering and our shared humanity.