Hi,
The replies to my last newsletter asking "Who are you?"
elicited many enjoyable responses in me: warmth, laughter, validation, curiosity, etc. It has always been one of my favourite things, as a correspondent, that being in conversation with members is part of the job description. Your thoughtful and thought-provoking contributions have buoyed me up all week, so thank you.
This weekend, we enter a month that has recently taken on special significance for me. I began to identify as queer only four short years ago,
and in that time I've increasingly found solace and joy in many of the queer-affirming traditions and ideas that originated in US America – including Pride.
Early this year (in a time I describe as "2020 BC": before coronavirus), my best friend and I decided we would dedicate three weeks in June to hopping from New York to London to Brussels, so that we could enjoy the Pride-related festivities and "be gay in peace". We're not necessarily big fans of any of the cities we planned to visit, but they all represented a chance to dance, flirt and just exist joyously, without having to look over our shoulders because we're women who love women.
Legally and socially, the part of the world known as Nigeria is now very hostile to queerness.
So even though there are millions of queer folks here, public celebrations of our varied sexualities and gender identities are even more muted than our lives generally tend to be. To be queer in a country like mine means to have to calibrate yourself almost constantly. Even when you're "out" to friends, family or colleagues, that doesn't mean you're always and everywhere free.
For instance, I once helplessly burst into tears in an airport restroom during a phone call to an ex (who I now realise I should've let go of much sooner than I did). The two other women there immediately stopped what they were doing to comfort me. "It's your boyfriend, abi?," one of them cooed. Feeling stuck, I nodded. "Beautiful girl like you, crying over a man? Forget him jare! Live your life, a better one will come!"
They were mostly right, of course, but I couldn't correct the one thing they were wrong about; my partner's gender. I needed empathy, not homophobia. As they cussed out my "boyfriend" with the kind of vim that Nigerian moms are renowned for, too much, since we all know she could've probably used their advice about crying over a man).
I started to feel better. Once I started laughing, they sent me to my boarding gate with a pep talk that reminded me to channel my inner Beyoncé (but not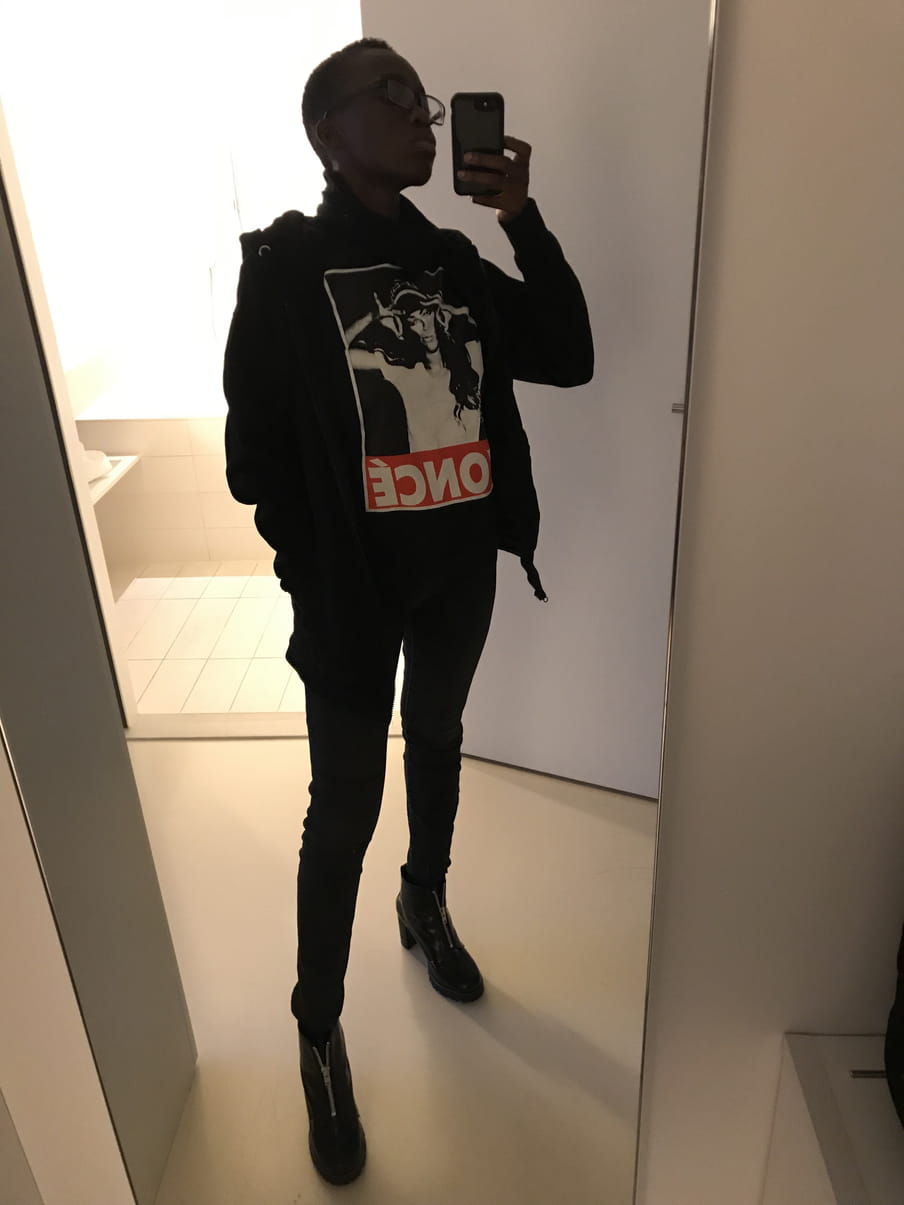 There are valid concerns to be raised
about the value of promoting US ideas like Pride marches or "loud and proud" visibility drives to people who live in repressive contexts. But joy, much like the Sisterhood of the Bathroom Sink, is truly universal – as is the desire for dignity and affirmation.
People everywhere just want to be seen, heard and acknowledged as who they really are, for who they really are; no ifs, ands or buts. Unfortunately, being queer in a heteronormative society means you grow up on a diet of "ifs" and "buts". To be able to make it past all that, and arrive at a point of not just self-acceptance but self-celebration, is no mean feat. Pride marches offer a wonderful opportunity to bask in this achievement in community with other people who know exactly what it takes to get there.
On the other hand, I don't believe people have to be public or loud to love themselves. They just have to love themselves. I also believe that, like "coming out", loving and honouring yourself is not a one-and-done phenomenon that has to look a certain way. It's a continuous, deeply personal process of asking: Who am I today? What can I accept about myself today? What can I be proud of today?
Queer folks don't have to wait until June to find joy and take pride in our queerness – and most of us don't. Still, it's nice to know that for a few weeks, millions of people around the world are thinking about the 3 to 10% of us who identify as queer, intersex, agender, lesbian, trans, gay, asexual, bisexual, hijra, aromantic, non-binary, mahu, pansexual, lola, demisexual, two-spirit, and every other label that exists beyond the now-global norms defining gender and sexuality.
This year – 51 years after the queers of Christopher Street had enough
– there will be no Pride marches because of the associated health risks. But that's okay. Queer folks know all about moving beyond limiting circumstances to find joy, love and pride where others are unable to. People all over the world have come up with all kinds of alternatives to the marches and the parties; I myself am organising a storytelling project that uplifts those of us who have no interest in being loud, but who are still just as proud.
We're not defined by our ability to come out – of our homes, or the closet. We're here. We're queer. That has always been enough.
Till next time,
OluTimehin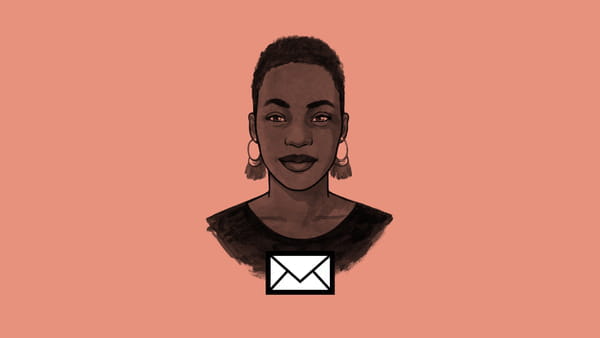 Want to receive my newsletter in your inbox?
Follow my weekly newsletter to receive notes, thoughts, and questions on the topic of Othering and our shared humanity.