Hi,
In last week's newsletter, I told you about the international chat we had organised about why politicians should listen to kids. This came off the back of my latest article, in which I wrote about how important it is for politicians to involve children in politics.
But I'm far from being a child myself (at least on paper!). So conversation editor Nabeelah Shabbir and I decided to leave the floor open to kids from around the world so that you could hear it from them directly. We had young guests from New Zealand, Canada, Mexico, the UK, South Africa and Sudan – translated directly from Arabic for us – and the conversation was invigorating!
Here are some of the main takeaways – the things these thoughtful kids want us adults to know.
1. They have a clear sense of what's important to them, and they like to fight for what they believe in
Haneen, 15,
took part in last year's revolution in Sudan after seeing her peers sleeping on the street:
"I used to ask my parents: 'why aren't they in school like us?'. Later I found out that most of those kids are displaced people who were the victims of the conflict in Darfur and were forced to leave their homes and come live here homeless, the government never provided them with any support or services."
Lucy, 13,
met prime minister Jacinda Ardern, and explained how she became a climate activist:
"I got involved when I was 10 and I found out about all of the problematic and worrying effects of greenhouse gasses, pollution, oil, and coal, and other things that damage the environment. I wanted to do something about these huge issues, so I started a group in my school with some friends. From there we educated students about climate change."
2. Adults need to listen to young people more often – not only when it's convenient – because politics affects them directly
Hope, 16,
is a young advisor for the Children and Young People's Commissioner of Scotland, and is worried about how politicians may manipulate children's participation:
"I feel too often that young people are used by politicians to keep their comms teams happy and to keep up public appearance. People seem to be very happy to have children active within politics until they disagree."
Kamogelo, 17,
is a young writer and activist from South Africa and knows how important it is to represented in politics: 
"When someone isn't affected by certain issues, they find it hard to put themselves in other people's shoes. By making discussions inclusive, those from affected groups can be represented as well."
3. They're interested in more than just the climate crisis and education
Coll, 16,
is a young advisor for Children and Young People's Commissioner Scotland and argues that children's concerns are quite similar to adults':
"We worry just as much about the inequality of our systems and our uneven societal playing field. We must incorporate the views of young people within debate and discussions already happening, rather than pigeonholing young people into their own sector."
4. They should be able to vote earlier
Jerónimo, 16,
founder of Earth Uprising México, thinks that the voting age is outdated because teens are more informed than ever, thanks to the internet: 
"Lowering the voting age would not only expand participation, but it will bring new ideas to the table and what we think as 'the future' will become the present. As Stacia Tauscher once said: "We worry about what a child will become tomorrow, yet we forget that he is someone today."
Julia, a climate activist from Halifax, Canada,
added that excluding children makes democracies less inclusive:
"If a democracy means everyone has the right to vote, why does that exclude children?"
5. Digital access can help them participate more – but it remains very unequal
Haneen, from Sudan, came to the conversation late because she was having internet trouble. Yet, Maria was able to participate even if she is located in the remote Western Isles of Scotland.
Lauren, a youth leader in England,
said that the coronavirus lockdown has given young people like her more confidence to participate in webinars and political conversation online:
"As a young person I am not sure if I would have the confidence or ability to attend the lectures in person. However online I can ask questions and contribute confidently. I know this is the case for many of my friends who are interested in change making too: one person I know was able to contribute to a national discussion on climate confidently due to anonymity of online participation."
6. Seeing other young people involved motivates them
Beccie, 15, is a member of the Scottish Youth Parliament
and talked about the importance of role models:
"The more representation of young people that we see in politics will reduce the feelings of young people 'not belonging' in political spaces, and lead to more children and young people getting involved in politics and activism. I think the more young people we see, the more role models we can have to inspire us."
I also want to thank our members who participated in the conversation and asked smart questions, and our adult experts, including Lina Yassin, who translated from Arabic!
Before you go … what are colours for?
I came across this beautiful short by Polish filmmaker Filip Jacobson on Aeon.
A blind boy and a girl play in a meadow: they pick dandelions, avoid nettle and ride bikes. As the girl probes the boy to try and understand why he can't see, we get a glimpse of how hard it is to share one's life experience, and yet how important play can be to create an opportunity for closeness and exchange.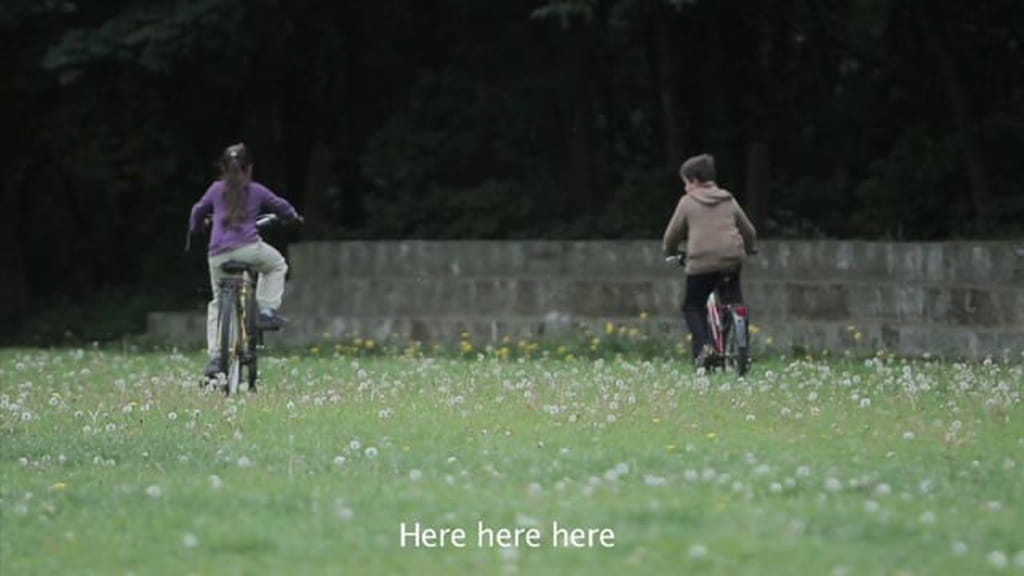 Have you played recently? And have you learned something new by doing it?
I'm lucky to have my son around because I get to play with him every day. More on play, and some lessons I've learned from my son, in my next story.
Have a restful end to your day,
Irene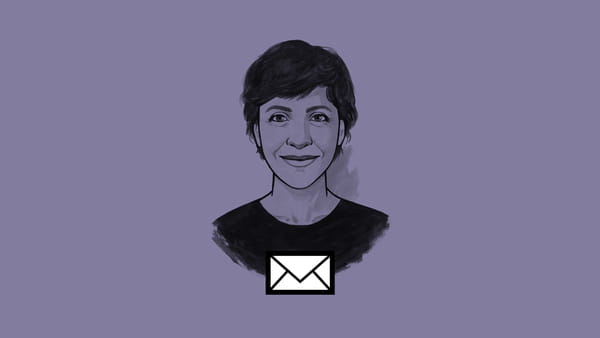 Would you like this newsletter straight in your inbox?
Subscribe to my weekly newsletter where I talk about sexuality, reproductive rights and early childhood, discuss the best ideas from members and share updates on my journalism.