On Monday morning, 26 March 2018, three minutes before 10:00, the name Stefan de Vrij popped up on Loran Vrielink's iPhone screen.
It was time for De Vrij's tactics class.
De Vrij was a defender for the Italian club Lazio Roma (he's now at Inter Milan) and the Dutch national team (he'd starred at the 2014 World Cup). Vrielink is a Dutch, trained gym teacher, football coach, and founder of Tactalyse, a company he started to give ambitious professional footballers private tactics lessons outside their club walls.
Vrielink's business model is based on a simple and stunning premise: that professional football clubs aren't actually all that professional. Vrielink thinks that clubs and trainers don't spend enough time giving players individual guidance. Tactical instructions are mostly given to the team as a whole. Individual feedback is haphazard and minimal.
Whether that's because clubs can't do it, because of time constraints, or won't do it, simply because it's never been done, he doesn't know and doesn't care – it just is. And, he marvels, if the players are not getting that feedback – how can they get better? Why would you pay these players millions and not try and get everything out of them?
A growing client base of professional football players agrees with Vrielink – and they don't care that he is a virtual unknown. They've hired him as a consultant to analyse their game in detail, then discuss it with them in online sessions via FaceTime. His first client, in 2016, was Mark Diemers, at the time the captain of second-tier club De Graafschap.
After Diemers came, among many others, Swansea's Leroy Fer, the Dutch women's national team captain Sherida Spitse, and Atalanta Bergamo's Marten de Roon. But his most famous client – and most enthusiastic client – is De Vrij.
That season – 2018/2019 – De Vrij and Vrielink had twice-weekly FaceTime sessions, playing back dozens of clips of De Vrij's most recent match. On the menu for this particular Monday morning: the Netherlands-England match
from three days prior at Amsterdam Arena.
De Vrij, laptop in his lap, was sitting on his hotel bed in Geneva, where he was playing a friendly
against Portugal with the Dutch national team that night. Vrielink sat in his nondescript office on an industrial estate in the southwest corner of the northern city of Groningen.
From the 58-minute session that followed – and from the 43 ten-second clips that they played, discussed, rewound, and discussed again – it was clear how intensely detailed top-level football can be. Vrielink and De Vrij are watching the same match everybody else saw, but what they see is something completely different.
They weren't really watching the game, they were watching fractions of the game. A step to the left towards English striker Marcus Rashford, an arm gesture to Virgil van Dijk, a glance over his right shoulder towards Matthijs de Ligt, a subtle push against Raheem Sterling's shoulder – none of which was especially noteworthy, as far as the spectator is concerned.
But each move was intentional, thought out – a game within the game. Football has a lesson to teach De Vrij: that his altruism is dangerous. If he wants to help his team, he needs to be more self-centred.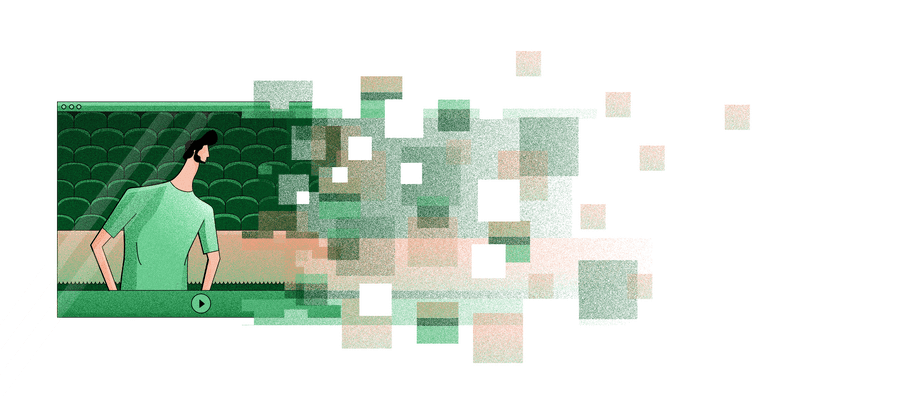 A 90-minute hunt for a fraction of a second
This particular Monday morning, it's all about De Vrij's "viewing habits".
Knowledge is power, and that holds true on the football pitch. You gain knowledge by scanning the pitch, so you know who's standing where and who's moving where. But when should you look around? After all, as the saying goes: keep your eye on the ball.
The answer resurfaces again and again in the FaceTime session. You shouldn't look when the opponent has the ball "ready to play". In other words, when your opponent has the ball at their feet, they're looking up, and they're ready to take the ball in a different direction. When can you look? From the moment the ball leaves your opponent's foot to the moment his teammate has control over the ball.
It's hundredths of a second – and a conscientious defender will make the most of that precious time, by looking over his shoulder (do a "head check") to take a snapshot of the field, by gesturing to a teammate to move a few metres, or by taking a few steps forward or backward to reduce the space available to the opponent or increase his own.
De Vrij, says Vrielink, is excellent at this.
In clip after clip from the Netherlands-England match, you can see him using those fractions to his advantage. The ball is played, De Vrij does a quick head check. The ball is played backwards, De Vrij moves forward and gestures to teammates to follow. A long horizontal pass by the English (more time), head check and coaching.
None of this – identifying the moment, head-checking, coaching, taking a couple of steps – is difficult in and of itself. What is difficult is doing it all at once. And even more difficult, and mentally exhausting, is doing it for 90 minutes straight. Every player lets their guard down once in a while. "And that," as De Vrij explains later, "is when danger can crop up out of nowhere."
Which is exactly what happens at the 30-minute mark.
A footballer investigating his own crime scene
When England right-back Kieran Trippier takes possession just over the half-way line, Dutch left-back Patrick van Aanholt takes a step towards him. He really shouldn't have, as he immediately realises himself, but by then the damage has already been done.
Van Aanholt's rash steps cause other players to move with him, almost automatically, like footballers have been taught to do. It leads to Van Aanholt, Virgil van Dijk, De Vrij, and Kevin Strootman all covering two men. "Not good," De Vrij acknowledges drily while looking at the footage. It means the English already have or will soon find a majority somewhere else on the pitch.
Worse still, more dangerously still, there's a gaping hole in the heart of the Dutch defence, between De Vrij and Matthijs de Ligt, ready to be exploited by the English.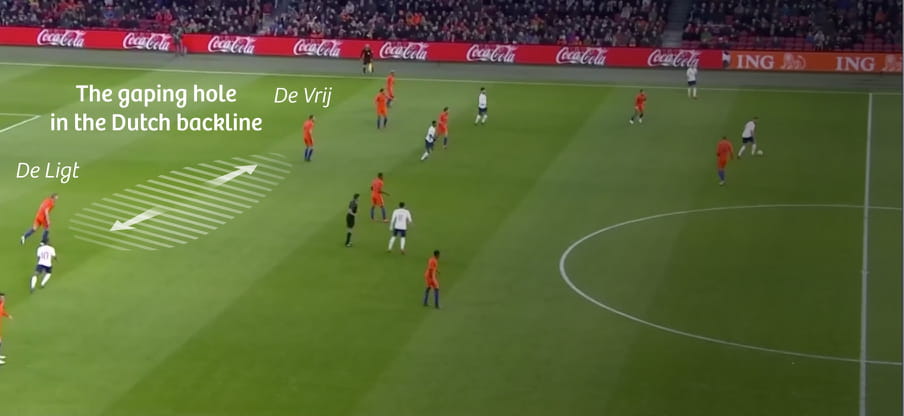 Vrielink and De Vrij leave aside what others – Van Aanholt, Van Dijk – did or didn't do wrong. They're more interested in what De Vrij did, and what he should have done.
De Vrij: "Damn, I don't recognise moments like that in the game yet. Like, oh, we've moved way too far [to the left]."
Vrielink: "Why is that?"
He already knows the answer.
De Vrij: "Too focussed on the ball?"
Vrielink: "Just watch the clip."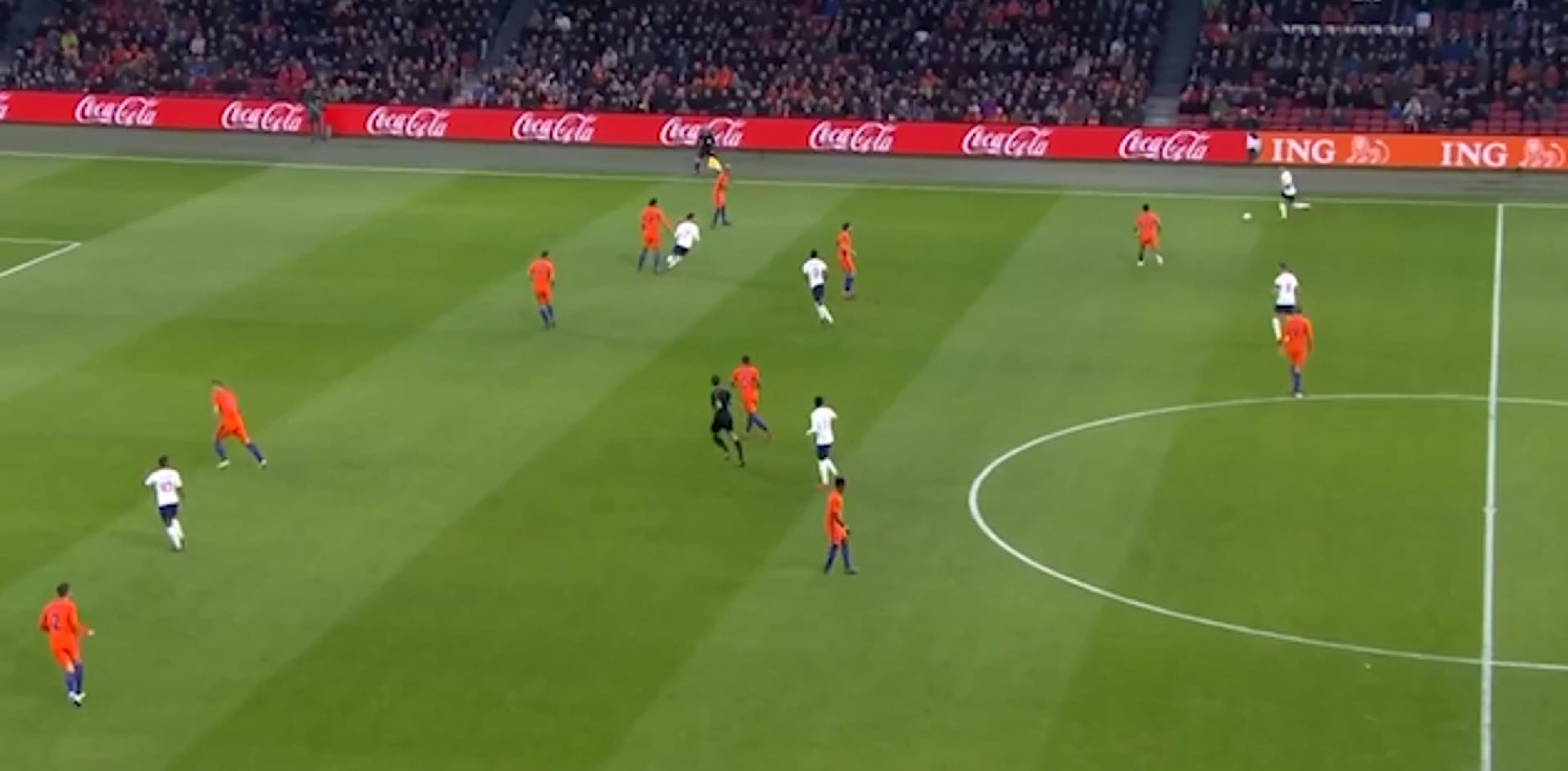 De Vrij, disappointed: "Shit, I'm just looking at the ball."
There's a term for this in football: ballwatching – it's a beginner's mistake.
Vrielink is silent for a couple of seconds and lets him feel the guilt. But actually, he feels, De Vrij is being a bit too hard on himself. Eight seconds into the clip, he headchecks to the left. Vrielink steps in, playing the role of encouraging teacher. "So that moment is in your head. That's great. But before that, you can see you're just looking at the ball."
Which means he's wasted valuable time. It's hundredths of seconds, but top-tier footballers work at that level of specificity. It's time he could've used to take a snapshot of the pitch, or got in some well-timed coaching to De Ligt and right-back Hans Hateboer, for them to move inside so that gap in the defence would never have opened.
By the way, that English attack amounted to nothing. But that's not how De Vrij approaches it. He thinks about the counterfactual, what could have happened. The first time he looked at the clip, he sounded surprised. The second time he's annoyed. By the third and fourth time, he's adopted the tone of a forensic investigator at a crime scene. "This ... could have ... gone wrong," he stutters, as he rewatches the video, with annoyance giving way to guilt.
"The great thing about Stefan," says Vrielink when the session is over, "is how often he does get it right. It doesn't stand out, but with all those little things, he's helping the whole team." In a later phone call he adds: "Remember: that's not details, that's the essence of his job."
A deceptively middling footballer
In fact, it is close to the essence of football as a whole. Whatever a team does on the ball is heavily dependent on what the team does "off the ball" – and players are mostly without the ball. De Vrij is a player who embodies this like few others.
To see De Vrij's qualities, you have to look very closely. His shortcomings are easy to spot. He's not particularly fast, not particularly strong, and not particularly agile. He doesn't tackle much, doesn't knock down his opponents, doesn't get in spectacular headers. He rarely shoots and he hardly ever scores.
De Vrij: "They often tell me: how was your game? I didn't notice you."
It was like that in his younger days, too. He excelled at his amateur club, VV Spirit, but never got scouted by local pro club Feyenoord. De Vrij was only brought into the academy after he and his dad kept coming to the club's "open talent days". If he hadn't thrust himself at the club, Feyenoord may have never noticed him.
And they almost cut him. He seemed to be permanently on the verge of deselection from Feyenoord's youth academy. "Every season it was the same: in the first half of the season, the coaches doubted me. The second half they loved me, because I listened to their instructions."
He only progressed towards the senior team because competitors were transferred or injured. And even when he was a first-team regular, the doubts remained. Maybe it was because of his open, friendly face that didn't match that cliched image of the centre-back. His former Feyenoord coach, Ronald Koeman, who now manages the national team, thought he was "too sweet". De Vrij needed to be more "ruthless".
But De Vrij has let most of that critique roll off his back. Trainers wanted to change him; he wanted to keep being himself, and keep getting better at that, by continuing to develop his subtle, misleading qualities. "I'm just not that kind of physical defender, the kind of player who makes four or five fantastic tackles per game, then everyone thinks, 'Wow, he played well.' And I'm never going to be that guy."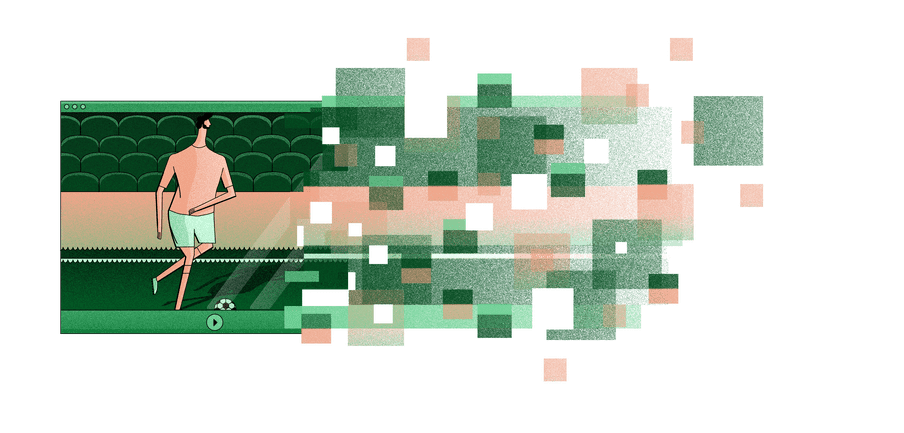 Development as the most important value in life
"Everyone has their own values in life," says De Vrij. "For some, it's love, for others, respect. These are important for me, too. But development, learning, ranks highest for me. I get the most satisfaction out of mastering something new."
De Vrij excelled as a grammar school student at Thorbecke Lyceum in Rotterdam. "When I got a failing mark once, there was a kind of relief in the classroom. Like, oh, Stefan failed once, too."
At school, he discovered the joy of learning, but at the football club, learning took a backseat. He didn't just want to play and train football, he wanted to learn football. "Like [Andrea] Pirlo says: you play football with your head. I thought so too." And so he invested in himself, as a young professional, to keep it interesting.
He started strength training outside the club, hired a mental coach, and got certified in neurolinguistic programming. And when he wanted to learn how to improve his concentration, he sought out Wim "The Iceman" Hof, a Dutch entrepreneur famous for his resistance to extremely low temperatures – a skill that, according to Hof, comes with concentration and willpower.
Three hours before each game, De Vrij – who showers cold each morning – practises breathing exercises using Hof's Innerfire app. Thirty deep breaths in and out, followed by holding his breath twice for as long as possible to get into the right concentrated mindset. ("My roommate, [ex-Manchester United player] Luis Nani, thinks I'm a little weird.")
His focus improved, he then turned towards what he wanted to focus on: tactics. He wanted to improve himself on the field, as well, something that, according to De Vrij, receives too little attention. De Vrij was the hungry pupil yearning for more substance. His trainers and assistant trainers were the teachers who had no time for it.
And so De Vrij found seemingly the only person in the world who offered this service: a 25 -year-old nobody coach from Groningen, Loran Vrielink.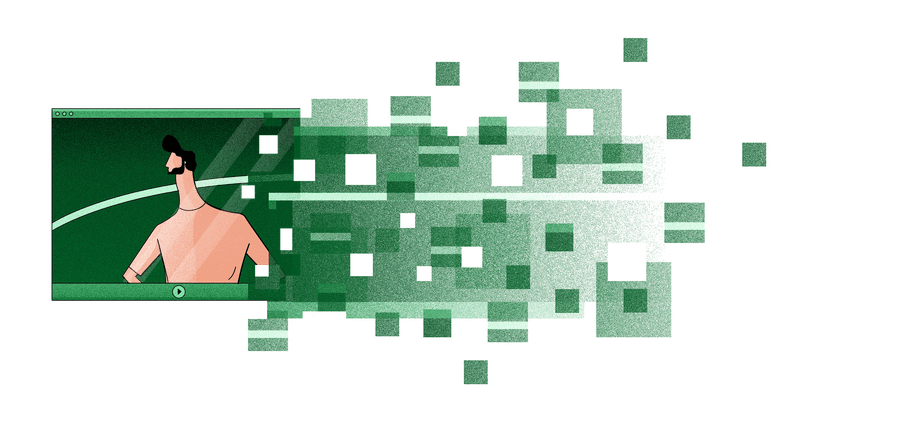 A theoretically impossible gap in the market
Vrielink invented a profession in 2016: tactics consultant for professional footballers.
After graduating as a physical education teacher, he knew he wanted to become a professional football coach, but he also knew that he'd have a hard time reaching that goal. These jobs are usually reserved for former professional players.
And so, if he needed to succeed, he needed an edge – something that would make him stand out. He'd found a coaching course in Barcelona with instructors who had worked at FC Barcelona, the club that had been setting the tone in world football in every respect, but above all in tactics.
He told his dad, Harry Vrielink, about his plan to follow the expensive course. Harry thought his son's ambitions were theoretically sound but practically ridiculous. But he did not let it on. "I said: Loran, what are you going to do in Barcelona when you don't speak Spanish?" Harry recalls.
Turned out Loran had a plan for that, too. He'd hunted down a Spanish family that needed an au-pair for their son, a football-mad kid who wanted to learn English. The only thing Loran wanted in return was that they would speak Spanish to him. Only Spanish.
And off he went, from the sleepy hamlet of Peize, to Tenerife, then to Barcelona. It was there that he hatched his plan to become a consultant to professional players. One aspect of the curriculum appealed to him particularly: the divvying-up of football into small tactical building blocks, like gazing behaviour, how and when to cover a striker who drops into midfield, when to switch from zonal to man marking, etc.
He tweaked them to his own tastes, developed new ones, and tried teaching them to a FC Groningen youth player over FaceTime – he in Barcelona, the player in Groningen. And the player was wildly enthusiastic. "He said he'd never been aware of most of it, he said," Vrielink says.
This led Vrielink to investigate why this could be the case. After speaking to as many professional players and coaches he could reach, he understood: clubs would rather put their money into players than trainers. On teams of 20 players, there's usually one trainer and two assistants who are chronically short on time. There isn't much space for intensive, one-on-one coaching. Moreover, it was cheaper to replace players than to improve them.
So there was a hole in the market – theoretically. But how did he find clients? In 2016, he started cold-calling players on Facebook and Instagram.
Hello, I'm the founder of Your Tactical Analyst. Our company makes professional footballers more aware of the choices they're making on the pitch, in other words, the "game intelligence" (tactical) of footballers. We do this by using video analyses. The methodology we use comes out of Barcelona. I would like to offer you a free video analysis, I was wondering if you would be open to that. We mainly focus on the individual, because we have seen that clubs focus on the team interest instead of really making the individual better. I'd love to hear from you!
Mark Diemers, midfielder at De Graafschap, was curious, and eventually became his first client. Vrielink made him aware of his gazing behaviour, and taught him to look up more often, but also persuaded Diemers to work on his deep runs into the opponent's defence.
"He thought I was a bit too predictable," Diemers, now at Fortuna Sittard, says. "I mostly wanted the ball at my feet. But if that's the only thing you do, the opponent knows what's coming. So he taught me to mix it up, to be unpredictable, by making more deep runs. He also taught me to time these runs: to start whenever my direct opponent wasn't looking."
After Diemers, Vrielink moved into the elite category of players. His client list includes internationals like Ajax's Joël Veltman, Newcastle United's Jetro Willems, Southampton's Wesley Hoedt, and De Vrij. Vrielink was struck. He had expected – had hoped – ambitious players at poorer clubs to hire him, as these clubs could maybe not afford to coach them in detail. But it turned out that even at big and famous clubs, clubs that pay their players millions of euros, some players feel they're lacking in tactical guidance.
"We shouldn't really exist," says Vrielink of his company.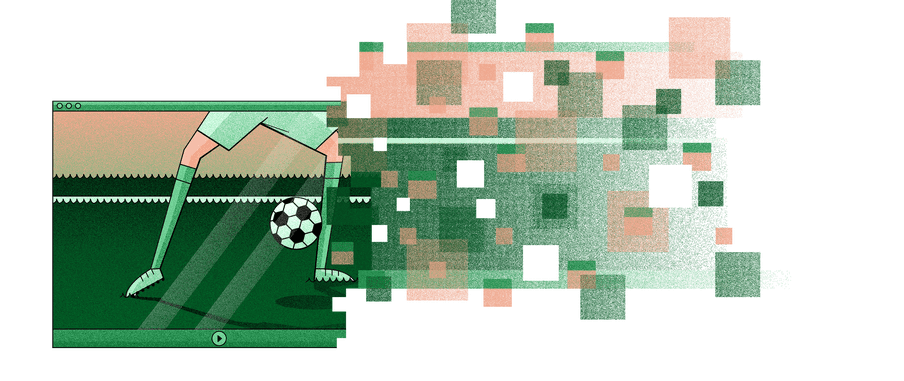 The thought behind a few extra pass rate percentage points
His customers came in two types: players who wanted to learn out of their personalities and players who found out they needed to learn in order to stay in the game. "Unless you have some bizarre natural talent," Vrielink says, "you need to improve to survive."
But still, learning football doesn't necessarily come natural to most players. Moreover, it is hard to change behaviour when you've done a particular thing in a particular way since you were a child. One way to make learning more fun and effective was to develop visual mnemonics for his customers.
Dutch women's international Sherida Spitse received an ice-cream cone – in Dutch, the word ijs sounds like eisen, which means "demand", as in: demand the ball. The picture of the cone – saved on her iPhone, reviewed right before every game – reminded Spitse she should be more active in letting her teammates know when she's open to receive the ball.
Leroy Fer got a zebra – as in a zebra crossing. He had to look left and right and back and forth to check his surroundings before rushing into space.
Jetro Willems got a chocolate bar – which didn't actually mean anything. But for every time he let an opponent escape his attention during counter-attacks, they agreed he had to pay Vrielink a chocolate bar. Willems's tendency to ballwatch soon escalated into Willy Wonka-esque proportions.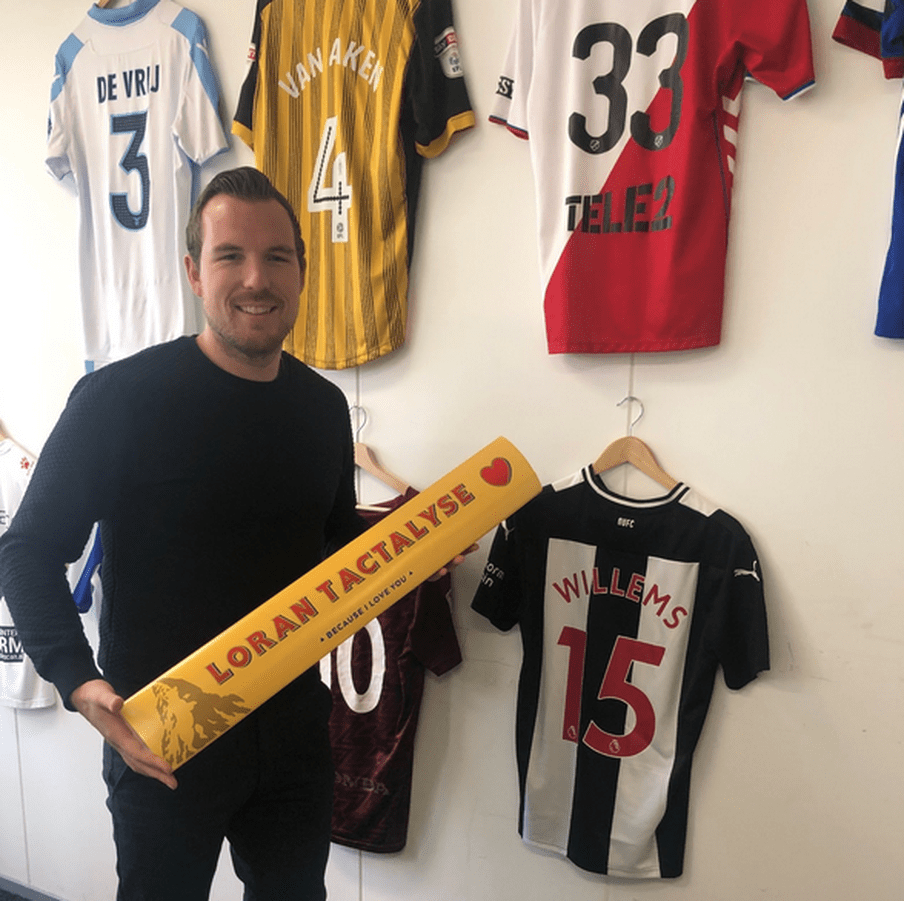 "But this season," Willems tells me excitedly, "I only had to pay Loran five."
De Vrij never needed a visual aid – he remembered all the 20 fundamentals he studied with Vrielink. He did use a cheat sheet, though. In his wallet, he kept a neatly folded sheet of paper with a few game principles, which he read in the dressing room before every match and before bed time and whenever he thought about it, which meant often.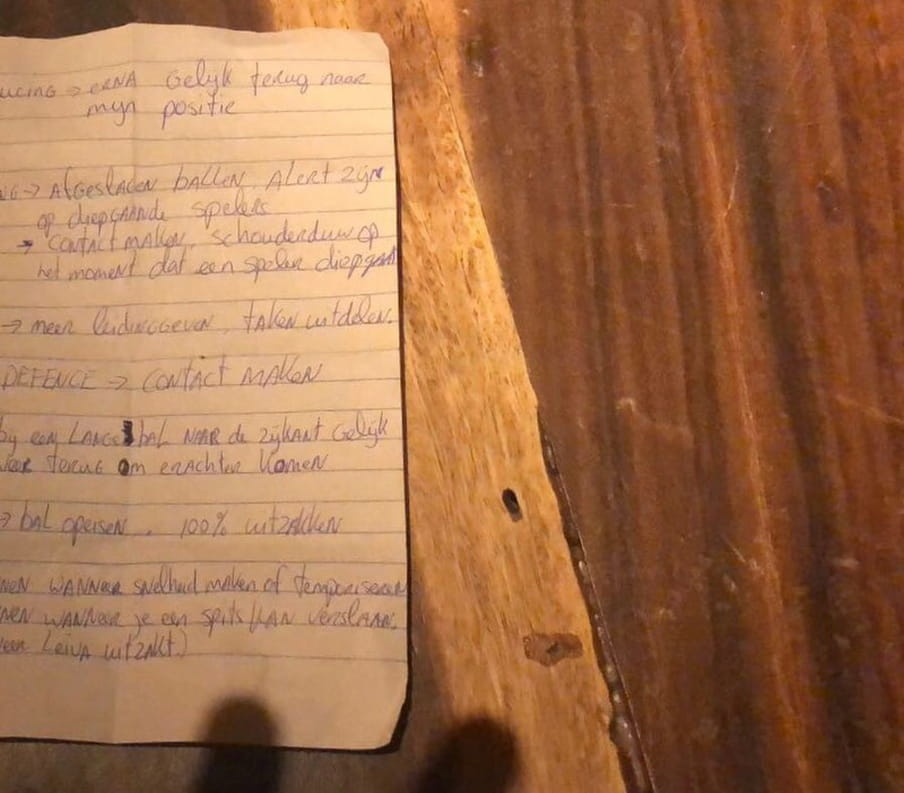 Dedication led to improvement, which led to dedication. In a complex sport like football, it's hard to put improvement in numbers, but there are some stats that he feels illustrate his perception.
For example, his pass completion percentage has increased by five percentage points – from 86% to 91%. According to De Vrij, it's the result of improved positioning when a teammate has the ball. He maximises the distance between him and the opponent, which gives him more time for the next pass. He also makes fewer tackles – the result of improved viewing habits: spotting fractions of seconds to position himself better against opponents.
This is still the case at Inter. "Alexis [Sánchez, the lightning-quick former Manchester United and Arsenal striker] once said to me after practice: 'How come you are so often ahead of me?' I said: I take two steps earlier than you."
He's also learned to be less altruistic. "My natural tendency is to want to coach my teammates," he says. "But often I did this when I shouldn't, when the opponent has the ball ready to play. If he then plays the pass, I am out of position. That cost us a goal versus Kiev in the Europa League."
And even more remarkable, he started scoring goals. Just after we spoke, he scored his sixth goal of the 18/19 season. It's no coincidence, he believes. He and Vrielink focused on his "runs" in free kicks and corners. Take a look at the goal he scored against Benevento.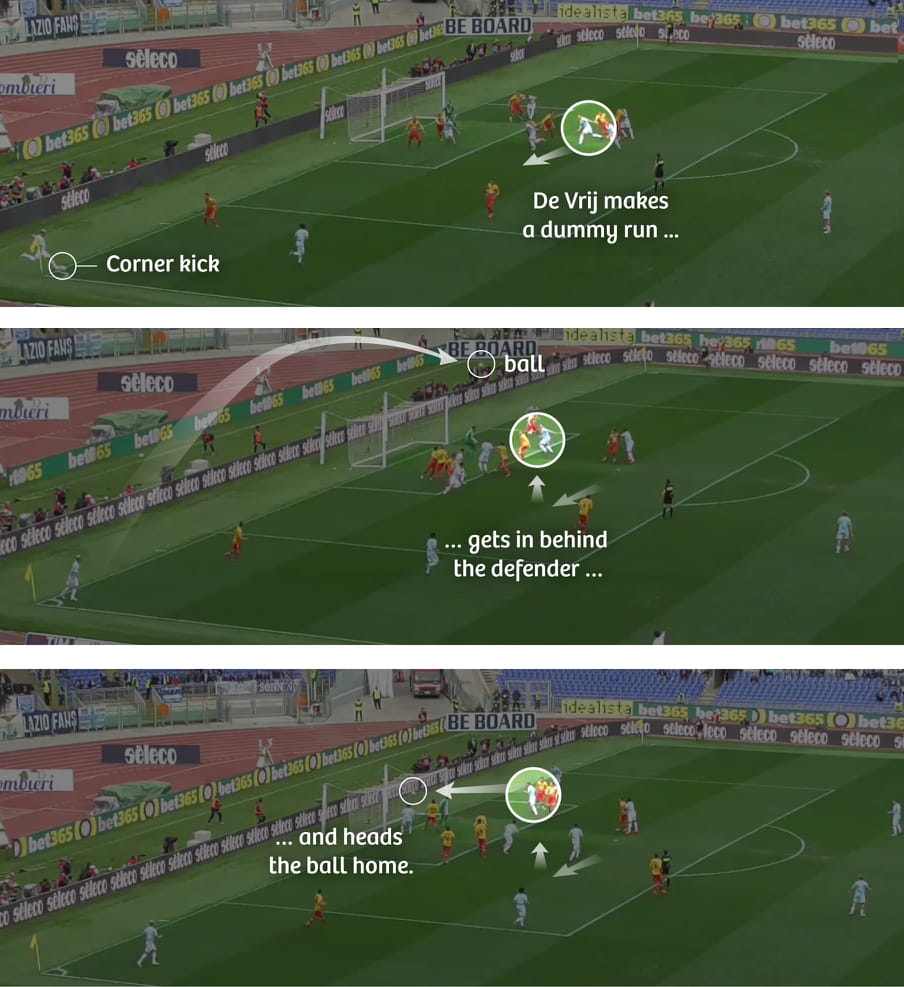 Just before the corner kick is taken, De Vrij makes a quick move to the left, enticing his opponent to move with him. He then immediately takes a quick step to the right, losing his marker in this zig-zag, which gives him one-and-a-half steps worth of space. When the ball comes at the right spot, it could be a goal.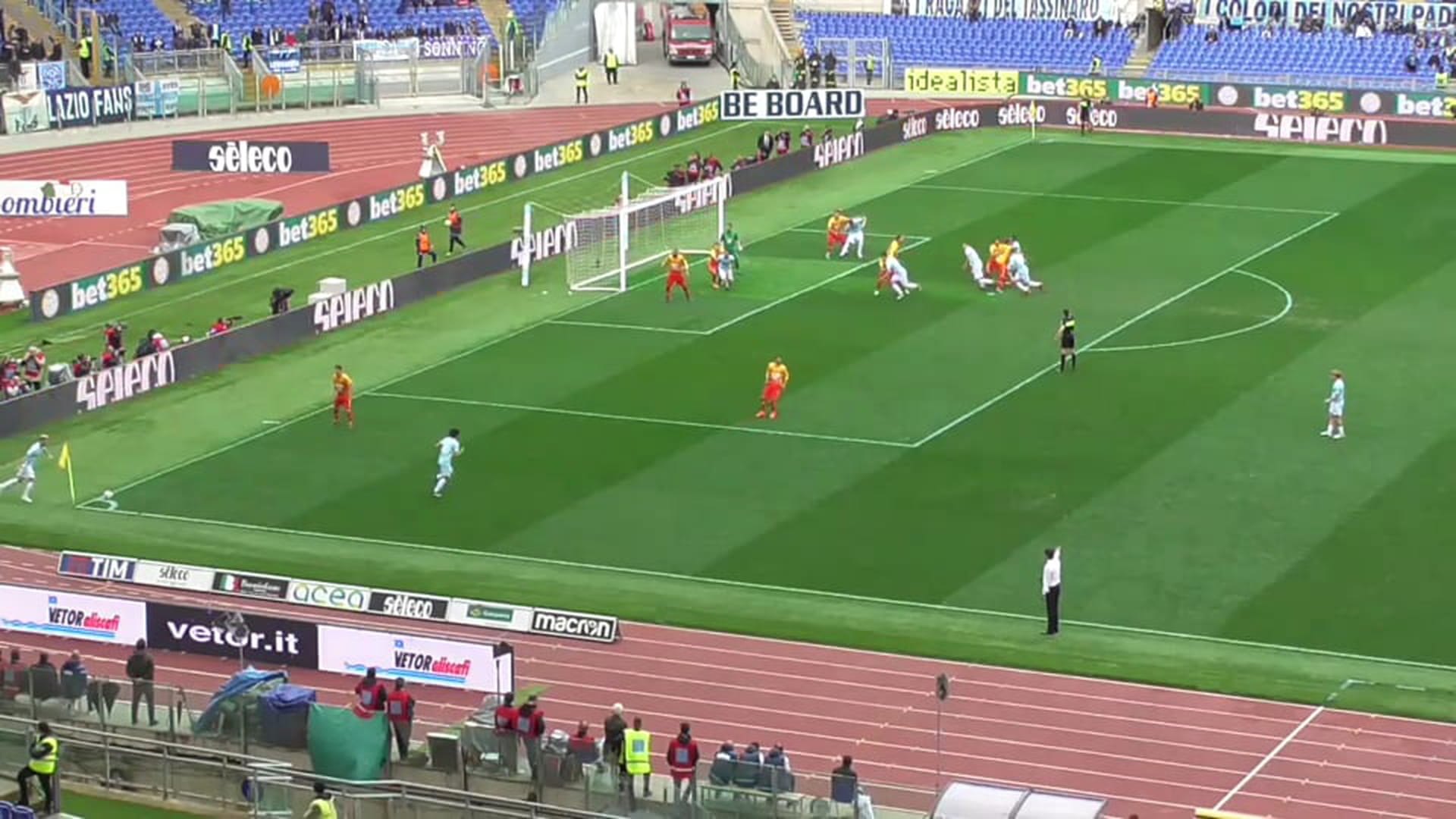 And it does, and it is.
The irony of improvement
Reviews in the press were full of adulation after the match against Benevento, "even though I didn't actually play a great match," says De Vrij. But goals are a cover-up, goals stand out. Goals happen.
De Vrij's core task as a defender is precisely to ensure that something doesn't happen – to prevent goals from being scored. The unspectacular way in which he does it, and the way he helps his teammates do it, is usually much less conspicuous. And a lot of that can't be captured by statistics. There is no glory in prevention.
In Vrielink's view, it makes De Vrij a player who can teach us a lesson about football: that it is incredibly difficult to assess individual player contributions. Moves with the ball can be counted. But what players do when they don't have the ball – which is by far most of the time – and the knock-on effects of this, well, hardly anyone sees that.
And yet the game forces us to draw instant conclusions about a player's performance: the fans get to vote the Man of the Match; media assign grades to individual players. Vrielink explains all of this when I ask him who he thought was the best player in the Netherlands-England game. He sighs: "That's never easy to say." You can almost hear him thinking: that's a question for fans, not professionals. "It's just too complicated a question to ever answer well."
De Vrij had never had the honour of being voted player of the match. The irony of his work with Vrielink is that it diminishes his chances even further. Because the game is easier for him, it can seem as though he doesn't have to work as hard for it, so he garners less public appreciation.
"Sometimes the Lazio trainers will say, 'That was an easy game, wasn't it?'" De Vrij says later. "Or, 'I think you did a good job, but I can't remember anything you did.' You know, I don't even push back against it anymore." Yet one of them, the 65-year-old goalkeeper coach Adalberto Grigioni, once said something to him that made him proud.
"Next to you," he said, "even I would look good."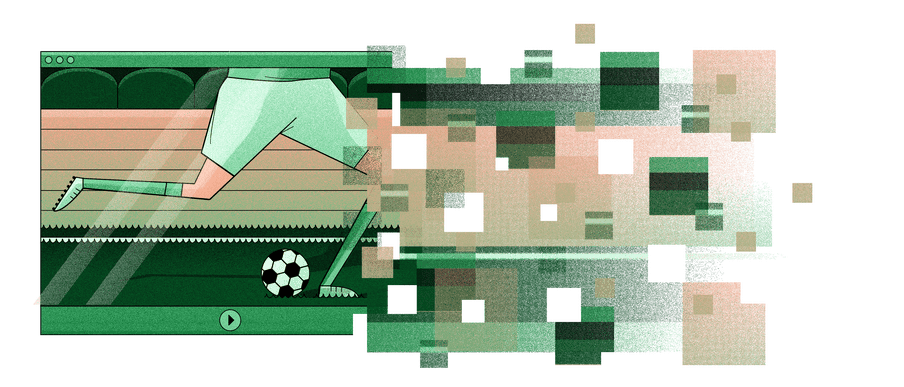 But someone noticed the unnoticeable
Within the small group of people at the richest clubs who decide the fate of the best-paid players in the world, De Vrij's subtle qualities get noted. After the 2018/2019 season, De Vrij made a transfer to Inter Milan – a move that made the attention-avoiding De Vrij the centre of a media storm.
Since he is at Inter, De Vrij no longer works with Vrielink. This can be the effect of coaches: the recipient grows out of it. Moreover, he now has a manager – Antonio Conte – who famously
holds hour-long video sessions, not just of previous games, but also of training sessions and opponents' games.
"And it's true!" De Vrij enthuses.
On top of that, he keeps analysing himself, applying the lessons Vrielink taught him. One Sunday afternoon, he took 90 minutes from his coronavirus quarantine to analyse one of his favourite games: this season's 4-2 victory against city rivals AC Milan. Due to the constant stopping and rewinding, we only got to the 24th minute of the first half – 24 goalless and seemingly uneventful minutes. But seen through De Vrij's eyes, it's nearly a thriller.
At one stage, when Inter's midfielders and strikers are in possession on AC Milan's half, and De Vrij needs to anticipate a loss of possession, he notices his communication with Milan Škriniar, his Slovakian teammate, is suboptimal. Briefly, it's unclear who guards Zlatan Ibrahimovic; Ibracadabra is as far removed from Skriniar as he is from De Vrij. Innocent enough, you'd think.
But not for De Vrij. "We discuss this a lot," he says. "But still it goes wrong sometimes." It cost Inter a goal in the away game against
Fiorentina.
Another scene he pauses on is a duel with Ibrahimovic. It's one he loses, but he doesn't mind. "He's so physically strong. I can't beat him with power." But he doesn't need to invest in extra physical training to beat big strikers. It's more important that he can get into their heads. And this he did by adding a missing part of his game: ruthlessness.
It's not that he's grown fond of tackling or fouling; yellow cards are still an expensive price to pay for an earlier mistake. But he now knows that it pays to be a little more physical. "Robin van Persie told me this after practice at Oranje," he says. "He said: when you defend me, I can always focus on my first touch, because I know you want to solve it cleanly. You'll never hit me. Others do, and they get into my head. They give me something extra to think about, which makes it harder to focus on my first touch."
Now famous strikers all over Europe may sometimes feel the consequences of Van Persie's lesson. In the 50th minute of the last game of the interrupted Italian season, the away game in an empty stadium in Turin against Juventus, Cristiano Ronaldo felt the thoughtfully extended studs of De Vrij's boots hit his expensively conditioned thighs.
The Portuguese looked up – first, as always, to complain to the referee, then into the back of De Vrij, who was innocently jogging away, knowing he had ever so slightly changed the odds against the superstar in his favour.
This article first appeared on De Correspondent. It was translated from the Dutch by Joy Phillips.
Dig deeper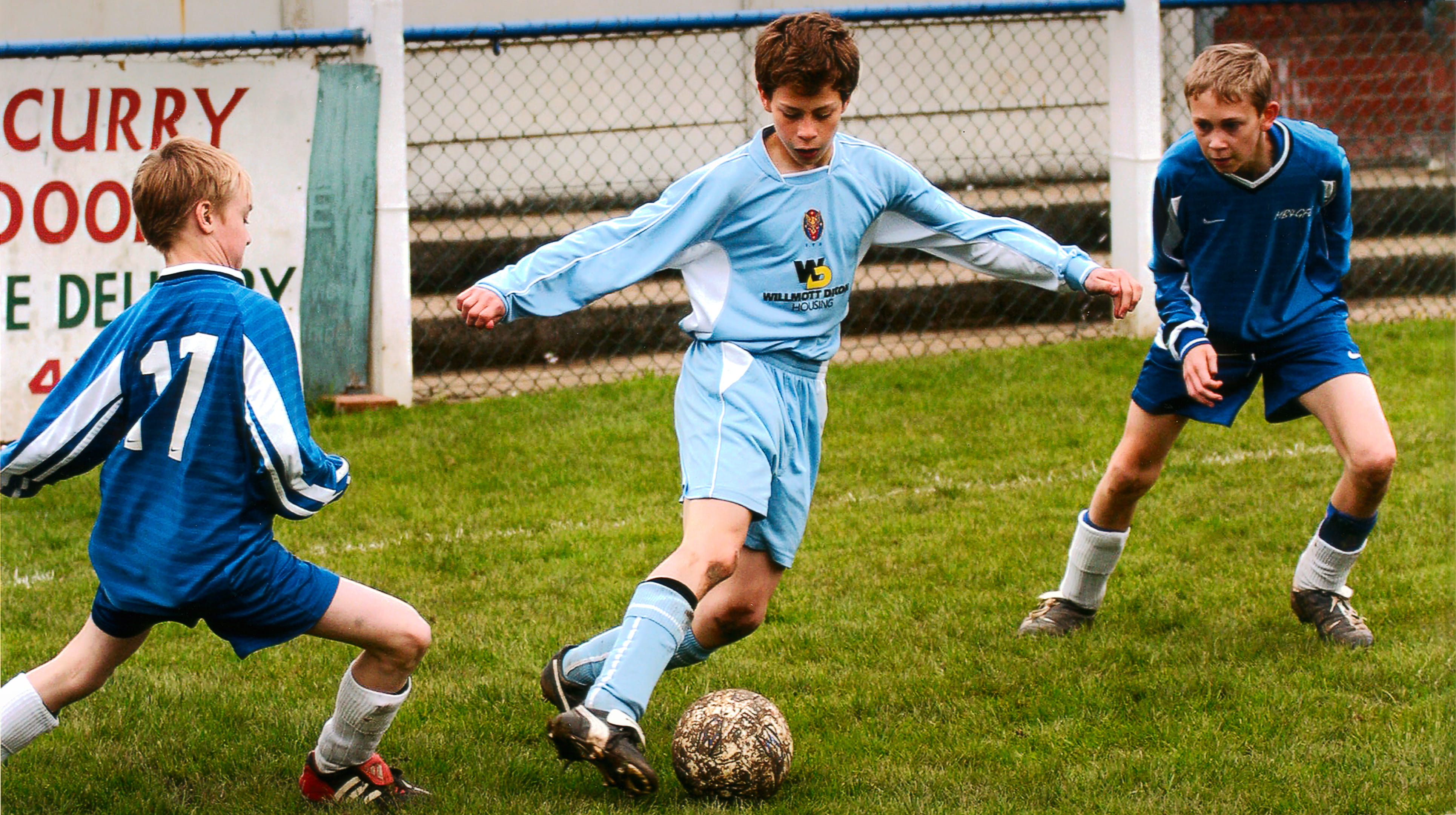 The curious tale of the football international nobody ever heard of (because he was born in the wrong month)
At the highest level in sports, the month of your birth can determine your chances of success to a startling degree. Steve Lawrence, father of a gifted football player born in the wrong month, discovered this 'relative age effect' 20 years ago – and fought to save his son's career from failure. This is his incredible story.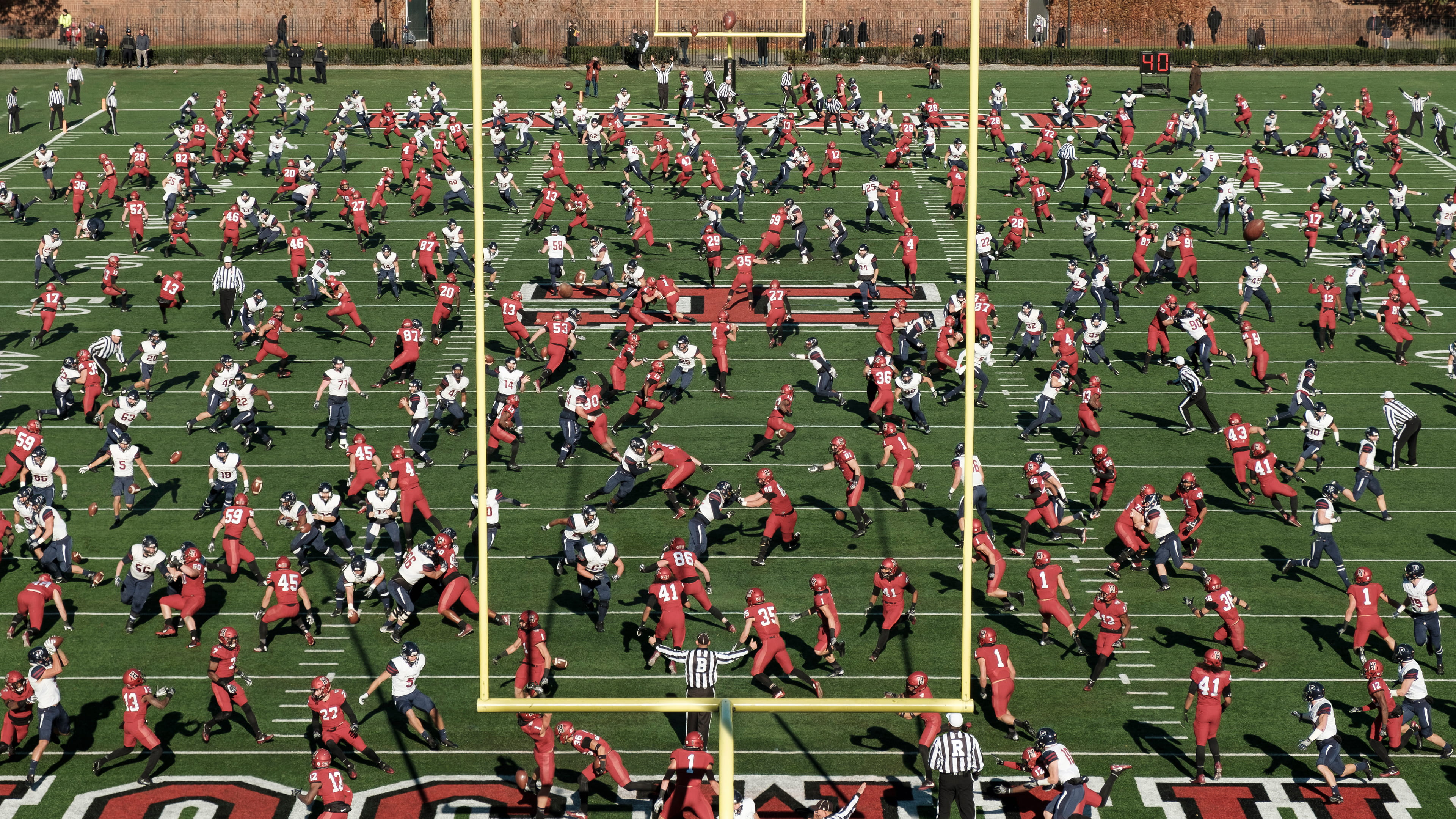 Why hard work and specialising early is not a recipe for success
Which is better: a generalist or a specialist? Conventional wisdom says the earlier you specialise, the greater your chances of success. But people who take their time and broaden their horizons make smarter career choices. In fact, they tend to be better at their work than specialists.