The virus affects systems of immigration, housing, criminal justice and social welfare support, particularly for vulnerable groups around the world. Early data released during the pandemic highlights just a number of these structural inequalities:
The mortality rates from Covid-19 have been higher for men, and yet the social and economic burden of the pandemic is mostly on women and children. Gender-based violence (nearly one in five women worldwide has experienced violence in the past year) is on the rise. In the US, child abuse reports to NGOs are on the increase.
Black and ethnic minority (BAME) communities are hit disproportionately.

In the UK, the first 10 doctors to die of coronavirus were exclusively BAME

. In the US, racial disparities are being recorded in states where black populations are dying disproportionately, such as in Louisiana or

Chicago

.
That's why our next transnational chat will be about the systemic inequality that this pandemic is laying bare. We want to ask experts in this field about how we can identify such inequalities, what we can do to fight them, and how to bring about systemic change in a post-coronavirus world. We also hope you can share your experiences, especially if you're living the consequences of these inequalities yourself. Are you disproportionately affected economically? Are you experiencing stigma or discrimination?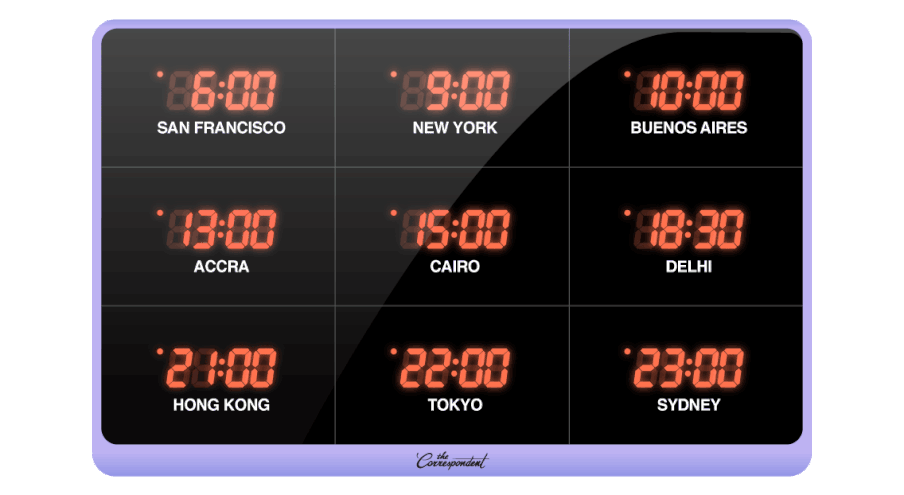 On , we have a line-up of experts who are joining us to share their knowledge with us during this chat.
Our confirmed invitees
We've invited guests from around the globe and have been updating this list.
Paola Gutierrez is a women's rights consultant based in Quito, Ecuador. She has worked for the government's ministry of social inclusion and collaborated to develop new and holistic metrics to measure well-being. During her career, she has engaged in strategies for inclusive development and most recently social innovation and systems thinking practice. In this chat, Paola introduces us to the world of domestic workers affected by Covid-19 in Ecuador. @PaoAGutierrez
Maritza Zambrano is general secretary of the first Paid Domestic Workers' Union of Ecuador. She advocates for human and labour rights, social security and against domestic violence. She serves as an advisor and representative in organisations dedicated to fostering community development, rural entrepreneurship and women's empowerment. "More than 200,000 people work as domestic workers (3.5% of all workers), and 90% are women. Although domestic work is recognised, they do not enjoy the same social benefits as other workers," she says. Maritza comes from Guayaquil, the second largest city of Ecuador which was most exposed to the coronavirus.
Justin Feldman is assistant professor in epidemiology at the Department of Population Health, NYU School of Medicine. He looks at social inequality and state violence and recently compared the data of lives lost in US postcodes to coronavirus. In his own words: "Through my research, I try to understand the ways in which economic and racial inequality make people sick." @jfeldman_epi
Wen Liu is assistant professor of Women's, Gender and Sexuality Studies at University of Albany, State University of New York. She can discuss issues affecting migrant care workers and indigenous communities in Taiwan, where she is based, which are on the margins of the welfare state during the pandemic. @wenliunyc
Anthony Karefa Rogers-Wright is policy coordinator for the Climate Justice Alliance, representing communities disproportionately harmed by the climate crisis around the US. He advocates for social justice campaigns including affordable health care access, income inequality and civil rights for LGBT citizens. "If there is a silver lining to coronavirus," he says, "It is that all of these systemic inequalities have been laid bare. We need to reshape our economy."
Rochelle A Burgess is a lecturer in global health at the Institute for Global Health at University College London, UK. She has researched community mental health care systems for marginalised groups including HIV/AIDS affected women living in poverty in South Africa, Black and Minority Ethnic groups in South West London, internally displaced communities in Colombia with an emphasis on female ex-combatants, and the afro-Caribbean community. @thewrittenro
Michael Head is senior research fellow in global health based in the Clinical Informatics Research Unit at the University of Southampton, UK. He has a background in infectious disease epidemiology, with strong links in Ghana, West Africa. With regards to rising inequality and Covid-19, ask him about the financing of research, digital health, and pandemic planning. @michaelghead
Valerie Hudson is a professor and director of the Program on Women, Peace, and Security at the Bush School of Government and Public Service at Texas A&M University, US. Most recently she co-authored the book 'The First Political Order: How Sex Shapes Governance and National Security Worldwide', which explores how "the security of women is a vital factor in the security of the state," including the state's level of environmental security. Her research concerns foreign policy analysis, security studies, gender and international relations, and methodology. She was named one of Foreign Policy's Top 100 Global Thinkers of 2009.
Thomas Mwiraria is a journalist based in Kenya, where the curfew for the lockdown takes place between 7pm and 5am. His focus is on communities of migrants, refugees and the homeless community. 'Covid-19 is the least thing that worries them,' he says. Thomas is a contributor to the Daily Nation Newspaper and Mobile Journalism Africa amongst others. @tommwiraria
Samira Rafaela is the one of the youngest, and the first member of European Parliament with Afro-Caribbean roots, with the Dutch liberal group D66. She focuses on international trade, social affairs and employment, women's rights, tech and ethics. On the EU response to Covid-19, Samira is advocating for the rights of developing countries in strengthening their health care systems, the suspension of tariffs to access medical equipment and the women and young people affected. @samiraraf
Simon Rushton is an expert in global security and health, based at the University of Sheffield. He has researched the ways in which the increasing tendency of governments to treat disease as a national security problem can have knock-on consequences - including increasing stigma and discrimination, and leading to emergency responses that can infringe human rights and civil liberties. His recent book is 'Security and Public Health' (Polity, 2019). @simonrushton8
Roberta Raffaetà is an anthropologist at the Free University of Bolzano, Italy. Her research is on socio-political inequalities between humans and non-humans, specifically microbes. 'These inequalities are not only at the root of human social inequalities but also of this pandemic, probably caused by the rapid and violent modification and exploitation of ecosystems on a great scale. Until we do not heal our relationship to nature, it will be hard to heal our social relationships and ease inequalities,' she says. @raffaeta
Tarik Endale is a global mental health researcher and programme manager of the Kovler Center Child Trauma Program, a programme of the Chicago-based non-profit Heartland Alliance International, which offers mental health and social services to refugee and migrant youth who have experienced trauma. Over the past few weeks, he has been coordinating KCCTP's transition to remote provision of services in response to Covid-19. @the_etheropian
Giulia Zanini is an anthropologist at Queen Mary University of London, UK, researching how the pandemic is threatening women's rights and health. She is investigating how policies are being changed and what measures are being introduced to secure reproductive care, including access to safe abortion during the pandemic, following World Health Organisation recommendations.
David Napier is professor of medical anthropology at University College London. David's interests include assessing vulnerability, primary health-care delivery, caring for ethnically diverse populations, migration and trafficking, homelessness, new and emerging technologies and immunology. "When a new crisis happens, new definitions of vulnerability emerge all the time," he says. He is a partner in Sonar-Global, a network of social scientists funded by the European Commission.
Elzbieta Korolczuk is a sociologist and human rights activist based at Södertörn University in Stockholm, Sweden. Elzbieta also teaches at the American Studies Center at Warsaw University, Poland, and researches gender inequalities, anti-gender campaigns and the struggles around abortion in Poland. 'It is important to talk about new forms of resistance in times of lockdown,' she says.
David Kaawa-Mafigiri is a lecturer at the department of social work and social administration at Makerere University in Uganda. He has conducted research on HIV, AIDS, and tuberculosis (TB) since 1995, including vaccine preparedness, women's access to treatment, social networks, and support for TB treatment. He is currently in South Sudan, researching Covid-19. He is a partner in Sonar-Global, a network of social scientists funded by the European Commission. @SonarGlobalEU
Mia Malan is editor-in-chief of Bhekisisa Centre for Health Journalism, an independent non-profit media organisation that specialises in solutions journalism focusing on health and social justice issues across Africa. Mia reported on the HIV pandemic in South Africa, and now reports on Covid-19. An early and strict lockdown during the pandemic slowed the number of cases, but immunocompromised or poorer communities are more at risk. Mia is based in Johannesburg. @miamalan
Renzo Guinto is a Filipino physician and Chief Planetary Doctor of PH Lab – a "glo-cal think-and-do tank" for advancing the health of people and planet. A recent doctor of public health graduate of Harvard University, he has researched how climate change is impacting the health of marginalised communities and adding stress to poorly resourced health systems in the Philippines. "Covid-19 is showing us how environmental inequalities are deeply intertwined with health inequities; therefore, a combined approach to addressing the two is crucial in building pandemic-resistant societies," he says. @RenzoGuinto
Gilson Rodrigues is president of the residents association União de Moradores e Comerciantes de Paraisópolis in São Paulo's Paraisópolis favela. In Brazil, anti-democratic politics is on the rise, and president Jair Bolsonaro has dismissed the idea of social isolation, ordering citizens back to work. Gilson is fighting for the rights of residents who are left without work and food by building their own provisions. @gilsonBR_
Sridhar Venkatapuram is associate professor in global health and philosophy, based at the King's Global Health Institute, King's College London, UK. His first book, Health Justice: An argument from the capabilities approach (2011) was formed from his doctoral dissertation: a philosophical argument for a moral/human right to 'the capability to be healthy', examined by Amartya Sen, Nobel laureate.Sridhar was the first researcher at Human Rights Watch to examine HIV/AIDS and other health issues directly as human rights concerns. "Every human has a moral and legal human right to health," he says, "something that is even more important to recognise during this global pandemic." @sridhartweet
James Hargreaves is professor at London School of Hygiene and Tropical Medicine, with a focus in social epidemiology and public health evaluation. For 20 years he has researched HIV/AIDS and tuberculosis in sub-Saharan Africa and how to develop interventions to address these public health issues. His key lessons from the HIV pandemic that could guide a global response to Covid-19 include: tracking the socioeconomic status and gender of those affected and extend this effort to track the economic impacts; creating an enabling environment for behaviour change - recognising that information alone will not be enough; and fostering innovation and adaptation in government policy across sectors to combat the pandemic around the world. @HargreavesJR
Anne Coolen is a social scientist and public health expert with expertise in health financing, health system strengthening in fragile states as well as sexual and reproductive health. For the past eight years, she has worked as country director for Marie Stopes in Mali and currently Ghana. Marie Stopes International is an organisation which provides contraception, post-abortion care and safe abortion care, working with women, their families and their communities to empower them through choice. Anne is committed to contributing to positive change for individuals and societies. @MarieStopes @MarieStopes_Gh
Jeremy Youde is a social scientist, global health politics researcher based at the University of Minnesota Duluth, and co-editor of the Oxford Handbook of Global Health Politics. He has studied international responses to infectious disease outbreaks, the role of global actors in improving health internationally, and issues of equity in global health throughout his career. @jeremyyoude
Jiho Cha is a physician and senior lecturer in humanitarian studies at the University of Manchester, UK. He has worked with marginalised populations around the world (North Korea, Papua New Guinea, Pakistan, Indonesia, China). His research interests lie in political inequality and health, health systems and digital technologies, and in managing health for hard to reach populations.  
Things to note
Can't join at the set time? You can already post any questions or comments you have in the contributions section below.
The contribution section is reserved for members of The Correspondent. For this chat and a month's free access, you can enter the voucher code 'askaboutinequality' here .
Bookmark this article to join the conversation. Please remember to refresh the page to see the latest contributions.
Finally, if you know someone who would like to be involved – or if you'd like to recommend others – email: nabeelah@thecorrespondent.com.