In late 2019, a mysterious pneumonia-like condition was reported among a handful of citizens in Wuhan, China. News of the coronavirus spread fast. One moment we were watching another country's problem, then it became our own. A pandemic was declared on 12 March 2020. 
There was never such strong proof of our interconnectedness. Or that infectious diseases do not discriminate. Or that we're only as rich as our most vulnerable citizens, who are unable to access healthcare. 
So for this month's transnational chat, we're bringing together experts from all over the world to talk to you and answer any questions you have on the virus and pandemic. We'd also like to hear from all of you around the world as you're living with the experience of dealing with this crisis.
We want to help you make sense of our new reality. Some are working or studying from home, while others are still forced to go to work or leave empty university campuses. We are practising self-isolation or quarantine. Some are on the frontlines, managing mortality and risk in hospitals or clinics, doing the best they can with the quality of the services available to them. They are researching the virus and its many impacts from their home offices, libraries and laboratories. Every country affected has responded differently. Official institutions have offered pleas with guidance, and social media memes make light of an untenable situation.
As we retreat to smaller groups in smaller spaces, information travels among us and into the wider world. Concern about misinformation is high; three-quarters (74%) worry that a lot of false information is being spread.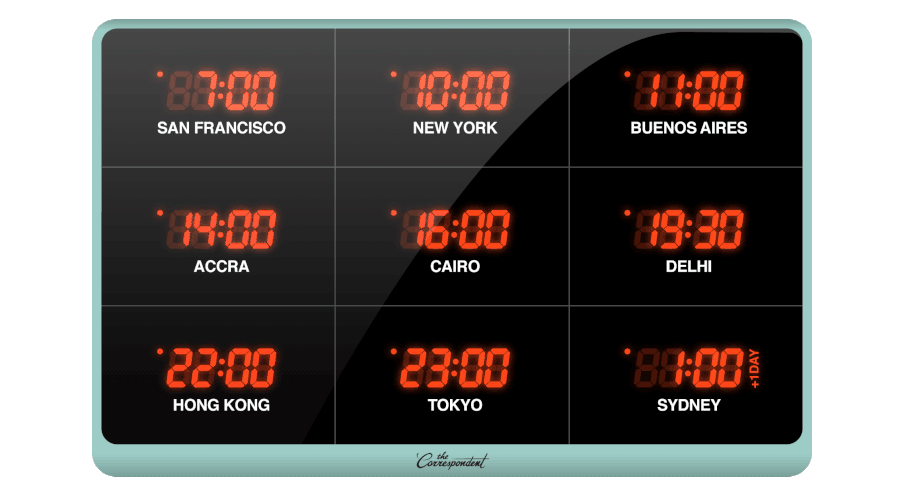 Join us on to hear experts in medicine, academia, the media, information science and in local communities share how we are managing the coronavirus.
Our guests
Bill Hanage studies and teaches the evolution and epidemiology of infectious diseases at the Harvard School of Public Health. His advice on physical distancing and how the pandemic is being managed in the UK has appeared in The Guardian, the Washington Post and the New York Times. Find him on Twitter: @BillHanage.
Roxana Moslehi is tracking the spread of coronavirus epidemic in Iran, the latest scientific discoveries, trajectory and future of this pandemic. She is a genetic epidemiologist and associate professor at the School of Public Health, University at Albany, State University of New York. Twitter: @Genomicien.
Ben Cowling is concerned about how containment is working with the next waves of the disease's spread in Asia, and says it currently only works because of aggressive case-finding. He is professor in infectious disease epidemiology at the School of Public Health, at the University of Hong Kong. Twitter: @bencowling88.
Leysia Palen is an information scientist based at the University of Colorado. Her research programme helped establish the field of crisis/ disaster informatics. "This is a historic event," she says. "It is going to be important to study it from multiple different angles, beyond biological/medical health. What are some of the questions that will come up that we will want to know about what happens to societies, to communities, to household when a worldwide disaster happens?" Follow her on Twitter: @palen.
Ashoka Mukpo is a journalist who reported from Liberia during the Ebola outbreak of 2014, and who made a full recovery in the US after becoming exposed to it. He is a staff reporter at the American Civil Liberties Union, a non-profit organisation which fights government abuse and for individuals' rights. Twitter: @unkyoka.
Azin Tadjdini, associate human rights officer, mandate of the UN special rapporteur on the rights of persons with disabilities. Around 15% of the world's population lives with a disability, and those at higher risk of the coronavirus need extra protection. Twitter: @SR_disability
Alberto Puliafito is editor-in-chief of Slow News, and a volunteer journalist at a new community which has emerged during the coronavirus crisis in Italy, Covid19Italia.help. The open-data civic-hacking platform is coordinated via Telegram and GitHub and based on a similar project during the Italian earthquakes of 2016 and 2017. Twitter: @albertopi.
Cristina Tardáguila is coordinator of the Coronavirus Facts Alliance and the associate director of the International Fact-Checking Institute, based at the Poynter Institute for Media Studies in Florida. She has curated a database with 800+ entries debunking coronavirus hoaxes , and urges readers to check their facts before they post or share information about coronavirus. Twitter: @ctardaguila, @factchecknet.
August Lindmark is a resident physician at Yale New Haven Hospital and the Yale School of Medicine, in the US. He is on the frontlines of this crisis, working in a busy academic hospital, and he has an important message about healthcare now more than ever: make it financially affordable for everyone. Twitter: @AugieLindmark.
Nassim Assefi is a women's health specialist based in Morocco, with experience in the Middle East, North Africa and Latin America, including emergency and post-conflict settings. Ask Nassim about the clinical course of Covid-19, what's happening in low resource environments like Morocco. She has family in two epicentres of the pandemic, Seattle and Iran. Twitter: @nassefi
Remco van de Pas is lecturer in global health at Maastricht University and a senior research fellow at the Institute of Tropical Medicine, Antwerp, in Belgium, which is closely following the epidemic in Africa and South-East Asia (India, Indonesia). Ask him about public health measures, and the pandemic's impact on health systems, politics, societies, economies. Twitter: @RvandePas
Yuli Yang is a journalist based in Hong Kong. Her family has been in lockdown in Wuhan since February 2020. She is fighting coronavirus stigma with the #GoWuhan & #GoWuhanGoworld campaign online. She has worked as a news editor and producer for CNN, BBC and Al Jazeera in greater China for over a decade.Ask her about the rising trend of racism as a result of the fear and panic brought about by coronavirus, and how people in Wuhan are managing. Twitter: @once.
Things to keep in mind
Can't join at the set time? You can already post any questions or comments you have in the conversation section below. Our panel reflects our concern that there is a lot of disinformation online about the pandemic. If you're sharing information, please try to share facts - be it from your own first hand experience, or from an expert source. If you're not sure whether the source is trustworthy, please consider reframing your contribution as a question - 'is this correct?', rather than 'this is correct'. For more on member expectations during transnational conversations, please see our guidelines .
Bookmark this article to join the conversation. Please remember to refresh the page to see the latest contributions.
If you're a professional who would like to be involved – or would like to recommend others – do let me know via email: nabeelah@thecorrespondent.com.
We want everyone to benefit from our journalism on coronavirus. The conversation space remains private due to privacy reasons for our existing members, but we welcome you to go to this page and use the code: 'askaboutcoronavirus' for free access for the next month.