Ever since the summer of 2015 when hundreds of thousands of migrants tried to reach Europe by boat, the European Union (EU) has been in crisis mode. More than anything, it has been an internal crisis for the EU, focused around the reception of asylum seekers (how much solidarity are EU countries willing to show each other) and the rise of anti-immigrant populist parties (how can centrist parties prevent losing votes). Yet the EU response to the crisis has mainly taken place outside of Europe: equipping coastguards in Libya, training border guards in Niger, paying Turkey to host refugees, and funding development projects in Nigeria to, in its own words, "tackle the root causes of irregular migration".  
As Migration correspondent,
I've criticised this externalised European migration policy for years now: the human rights abuses that Europe turn a blind eye to, the return of tens of thousands of migrants to their home countries without an opportunity to ask for asylum, the oft-repeated myth that development aid can prevent migration, the empty talk about creating more legal routes for people to migrate, the increasing death toll in the Sahara as the journey is made harder by stricter border controls … I could go on and on. 
But today, I want to go beyond the criticism to look for concrete alternatives: if not like this, then how? How can migration be managed better? How can we control our borders without abusing human rights? How can we create a more humane migration policy that's also politically feasible? What other countries can Europe learn from? What are ways forward?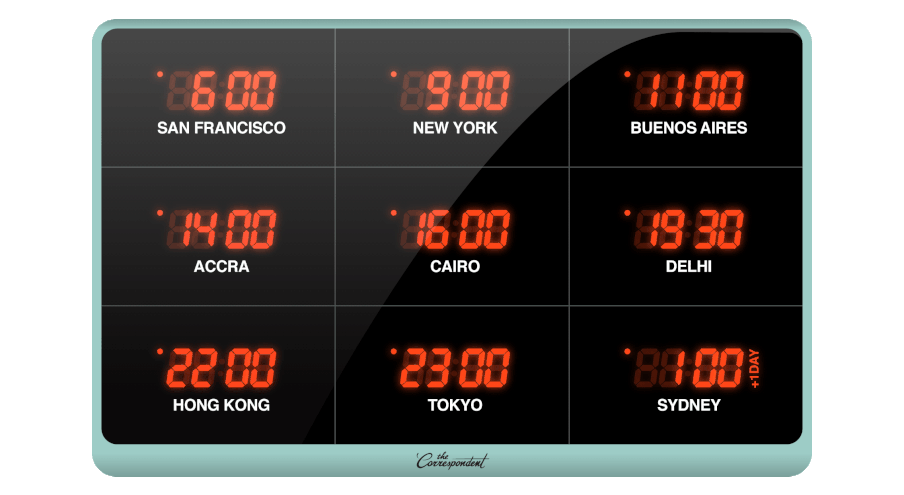 On Tuesday 18 February, starting at 15:00 CET, conversation editor Nabeelah Shabbir and I will host an online discussion (just below this article) on alternatives to the current EU migration policy. We have invited experts from Europe, Africa and Canada to share their own perspectives and ideas. 
Our confirmed guests 
We've invited guests from around the globe, and will update this list over the coming days.
Jennifer Ero runs an NGO in Nigeria and works with returnees and human trafficking victims. @pikinmata
Thomas Spijkerboer, Dutch professor of migration law whose research inspired one of our articles on the largest EU migration fund for Africa, the EUTF. @TSpijkerboer
Ratna Omidvar, independent senator for Ontario and one of Canada's leading experts on migration. @ratnaomi
Judith Sargentini, former Green Party member of the EU parliament, who recently volunteered in a refugee camp in Niger. @judithineurop
Andrew Griffith formerly worked for Ottawa's immigration department and is a leading expert on migration in Canada. @Andrew_Griffith
Amanda Bisong, Nigerian migration policy officer at the European Centre for Development Policy Management, and expert on ECOWAS, the free movement area of west African states. @BusaSays
Loren Landau, professor of migration at Oxford University and associate with the African Centre for Migration and Society at the University of the Witwatersrand, Johannesburg. Has critiqued current EU migration policies in Africa. @lorenlandau
Tineke Strik, Member of European parliament, migration expert. @Tineke_Strik
Osita Osemene runs an NGO in Nigeria working with returnees. He also migrated himself, and shares his story of not making it past Libya. @Ositaosemene
Hein de Haas, founding member of the International Migration Institute at University of Oxford, and co-author of a leading textbook in migration studies. @heindehaas
Camilla Wismer Hagen, Senior Legal Adviser, Asylum Department, Danish Refugee Council
Martijn Pluim, director, Migration Dialogues and Cooperation, International Centre for Migration Policy Development based in Austria and Switzerland. @pluimm
Victoria Esses, professor and psychologist who conducts research on immigration policy and practice in Canada.
Bram Frouws, director of Mixed Migration Centre, researches the migration experience. @BramFrouws
Oluwafemi Abe investigates the recruitment, transits and repatriation of trafficked girls from Nigeria to Russia.
Başak Yavcan, postdoctoral researcher in migration governance, University of Liege in Belgium & associate professor of politics at TOBB University, Ankara in Turkey. @BasakYavcan
Lothar Smith, assistant professor of human geography at Radboud University Nijmegen.
Derya Ozkul, postdoctoral researcher at Oxford University, who has researched migration and refugee policies in Turkey, Lebanon, Germany and Australia. @DeryaOzkul 
Bob van Dillen is a migration expert at the development organisation Cordaid. @BobvDillen
Mark Akkerman, from Stop Wapenhandel (Dutch Campaign Against Arms Trade), also researches border militarisation for the Transnational Institute, a Dutch think tank.
Arjan Hehenkamp, former director of Doctors Without Borders Netherlands, now deputy head of the Dutch Refugee Foundation.
Livia Remeijers is a monitoring and evaluation manager at Aflatoun International, offering social and financial education to children and young people worldwide. @LiviaRemeijers
Joris Schapendonk is assistant professor of geography at Radboud University Nijmegen, whose research focuses mainly on the fragmented journeys of African migrants.
Francesca Romana Minniti is policy and advocacy coordinator at Concord Europe, in the branch of the organisation of NGOs working on development. 
Davide Gnes is migration and development officer at Caritas Europa and a researcher on migrant organisations. @deivgenes
Raphael Silhav is EU migration policy advisor for Oxfam. @RShilhav
Things to note
Can't join at the set time? You can already post any questions or comments you have in the contributions section below.
The contribution section is reserved for members of The Correspondent. You can join (paying whatever you choose) by clicking the link below.
Bookmark this article to join the conversation. Please remember to refresh the page to see the latest contributions.
If you're a migration professional who would like to be involved – or if you'd like to recommend others – email: nabeelah@thecorrespondent.com.

Not a member yet? Join now!
The Correspondent is a member-funded, online platform for collaborative, constructive, ad-free journalism. Choose what you want to pay to become a member today!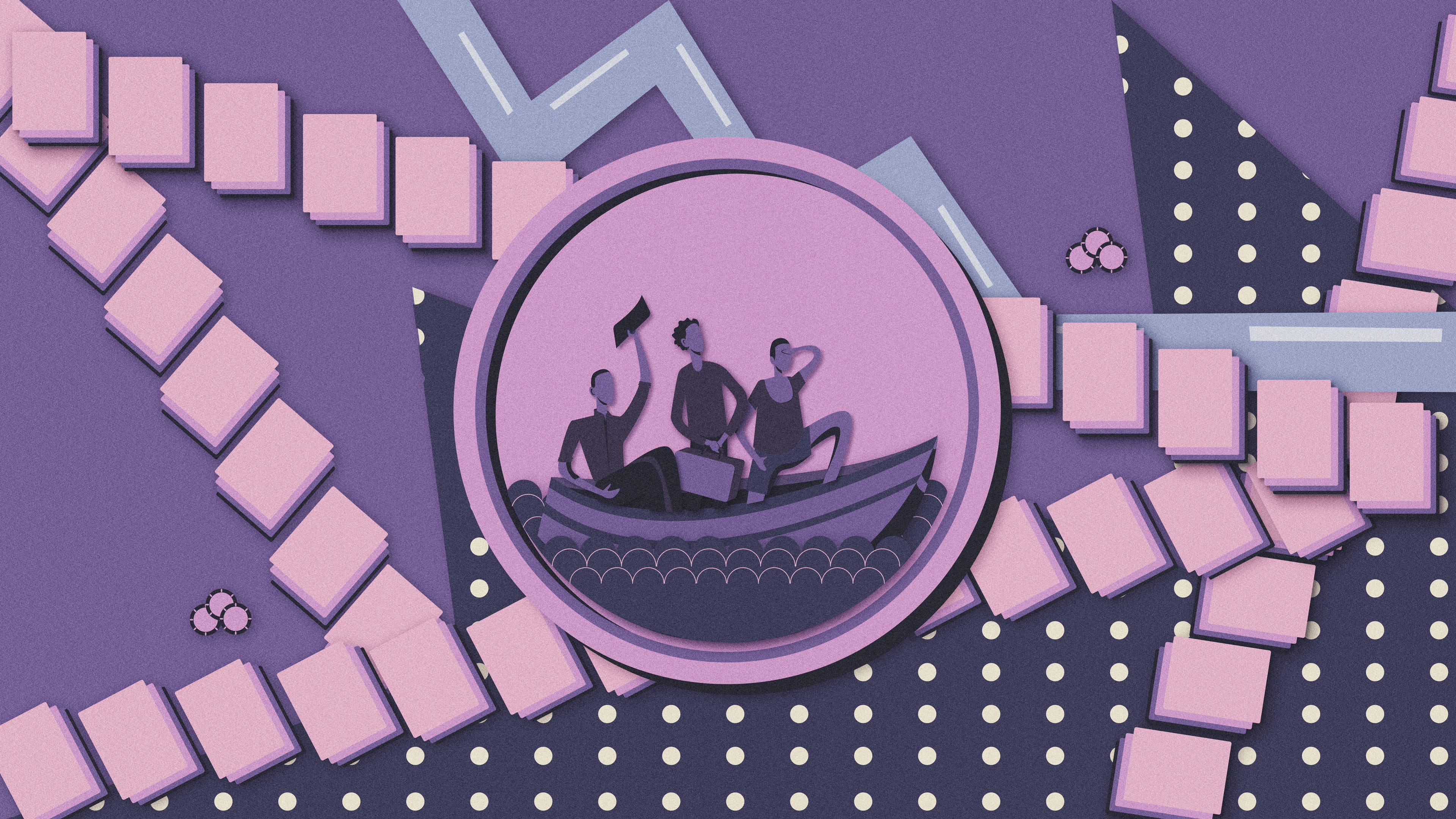 10 questions that explain the European Union's migration policy
Feeling a little lost? Don't worry. These 10 questions (and answers) will get you up to speed on the EU migration policy.