Hi,
For a month that felt like it dragged on forever, January has ended quite suddenly. Now we have February to look forward to, which, thanks to the takeover of St Valentine's Day by US consumerism, is now "the month of love".
Ugh.
I've never been a huge fan of St Valentine's Day or all the mawkish behaviour that tends to be encouraged throughout February as a result of this particular celebration. And it's not because I'm not a sentimental person – I am, in fact, quite an emotional teddy bear. I just don't think much of holidays in general, and I particularly don't think much of a holiday that allows people to use purchases and grand gestures as a bad substitute for actually practising love.
You might not know this, but I feel very, very strongly about love. My entire political sensibility is neither right nor left, radical nor progressive, conservative, libertarian or whatever. As corny as it may sound (especially from someone who just denounced Valentine's Day!), my politics is simply love. Whether it's Maya Angelou talking about how love liberates us,
or my colleague Eric Holthaus sharing his belief that fixing the climate emergency is really about loving one another and our planet, I believe that love has immense potential for inspiring personal and political change.
When we commit to love as an active force, we commit to honesty about ourselves, our limitations, and our place in the world. We commit to accountability for our actions and their impacts. We commit to showing empathetic care for other people, including distributing our resources in ways that increase collective wellbeing. We commit to reducing and compensating for harm, especially when we ourselves are unintentionally responsible for that harm. We commit to vulnerability, compassion, and making space for people to thrive. We commit to positive peace, which is the presence of justice. We commit to listening to one another so that we can build safety into our interpersonal interactions and communities. We commit to humanity, in all its flawed and fabulous manifestations.
So, yeah. Love is a verb, and a spectacularly demanding one at that. It requires us to truly look at ourselves and demand more of ourselves, even as we accept that we are worthy, just as we are. It's a bit of a mindfuck; that's probably why so many people find it easier to just coast until celebrations like Valentine's Day, Mother's Day or birthdays, then buy some chocolates or wrap expensive things in a red bow as a proxy for actually loving.
A few years ago, I wrote a personal manifesto on love. It said: "Here is my life's goal: to work love into everything I am, everything I do. To practise love that is kind, that honours and protects self as well as others, that gives generously and receives graciously. Love that is honest and open. Love that leaves if need be. Love that recognises and strives to centre humanity first and always. Love that regards people as who they choose to be; does not try to change them; does not insist on saving them. Love that allows me to demand to be wholly accepted or left alone. Love that fights for peace, rather than settling for the absence of conflict. Love that is just. Love that changes me, so that I can change the world."
As we approach that brief period when the desire for human connection will be reduced to marketing gimmicks and commodified for the sake of releasing endorphins into the bodies of people everywhere, I'm revisiting this manifesto. In doing so, I'm reorienting myself towards the thing I trust more than anything else in the world: love. Because when it comes down to it, that really is all we need to make our world a better place for all of us.
Till next time,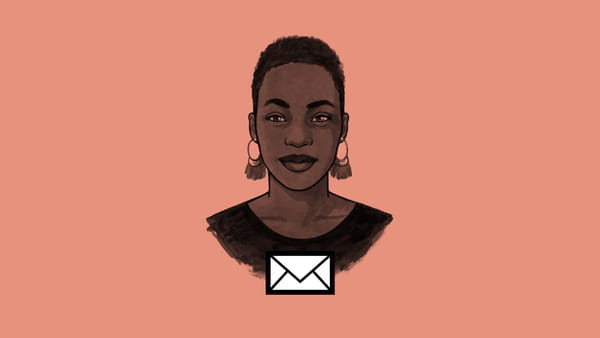 Want to receive my newsletter in your inbox?
Follow my weekly newsletter to receive notes, thoughts, and questions on the topic of Othering and our shared humanity.