A few weeks ago, I wrote about the rising cases of politically triggered depression
across the world. My motivation was the wave of nationwide protests against a new citizenship law in India, but in writing it I felt like an impostor – I had never been to a protest my entire adult life.
I am scared of crowds, and news reports about protests turning violent aggravate my anxiety. Besides, I wanted to avoid what a friend sniggeringly called "protest tourism" – showing up at a protest to take selfies.
Then, Albert Bonnie told me his story.
Albert is a member of The Correspondent from India. This is what he wrote after reading my column:
"The hardest part to figure out during an anxiety caused by political turmoil, you question yourself whether what you are feeling is valid or should even be considered valid. Something that helped me ease the burden is just showing up for protests. Shouting 'azaadi' (freedom) at the top of your lungs with strangers somehow has a therapeutic effect. At least it happened for me. In protest, you see little images of hope that gets you through. I slept like a baby after the day I went for a protest."
I wanted to avoid what a friend sniggeringly called 'protest tourism' – showing up at a protest to take selfies.
Forget politics; I was greedy simply to experience the high he had described. "Sleep like a baby" – I mean, what was not to love? But for days after Albert wrote to me, I still struggled with inertia.
Have you heard the story of the dogs who were put inside a box and given electric shocks but made no attempt to escape, even though there was nothing stopping them?
Psychologists call this behaviour "learned helplessness".
It is a symptom of depression that manifests when you feel that resisting something bad in your environment is useless because it is far beyond your control. 
I felt like one of those hopeless dogs.
Breaking the rut
All that changed on Sunday 12 January. It was an unusually clear morning. Delhi's air seemed breathable after a long, chilly, smog-filled spell. "I think I will go to Shaheen Bagh today," I told a friend I'd met for coffee. It was part-whim, part- Fomo, given growing rumours that the authorities might shut down the protests anytime. 
Sitting in an autorickshaw, I felt my throat tighten. "Is it safe to go to Shaheen Bagh alone?" I wondered: What if I am picked up by the cops? What if they bring teargas or water cannons? I should have worn better clothes. Carried a bag. Maybe some first-aid. My mobile phone doesn't have a fully charged battery. I could still turn back. Should I turn back? Just what was I trying to achieve?
I barely realised when we reached Jamia Millia Islamia, a sprawling university campus a few kilometres from Shaheen Bagh. Jamia had seen horrific violence on 15 December when the police barged onto the campus – claiming it was to subdue violent mobs – and beat up students in the library. Since then, there've been protests at the university gates.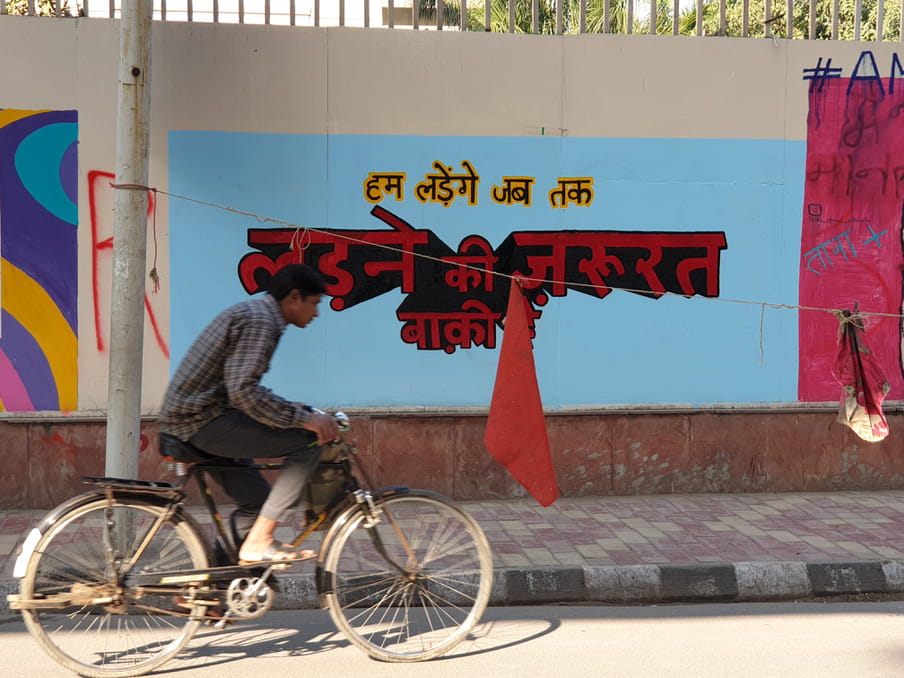 Depending on who you ask in this season of protests, students are either hailed as the country's big hope or denounced as anarchists.
I first came to Delhi 18 years ago as a student. My own college had the reputation of being politically inert, but in the grotesque drama of the past month, as kids sporting sweatshirts and symbolic bandages
emerged as the face of the resistance all over India, my sympathies gravitated towards them. I asked the driver to stop.
It was around noon, and a crowd of a few hundred had assembled. A phalanx of men, women and children were getting the Indian flag painted on their faces. Someone was reciting Urdu poetry into a microphone. There were huge banners emblazoned with the face of Babasaheb Ambedkar,
the father of the Indian constitution and the icon of these protests. There was even a replica of a detention centre – a prison meant to house those who fail India's citizenship test.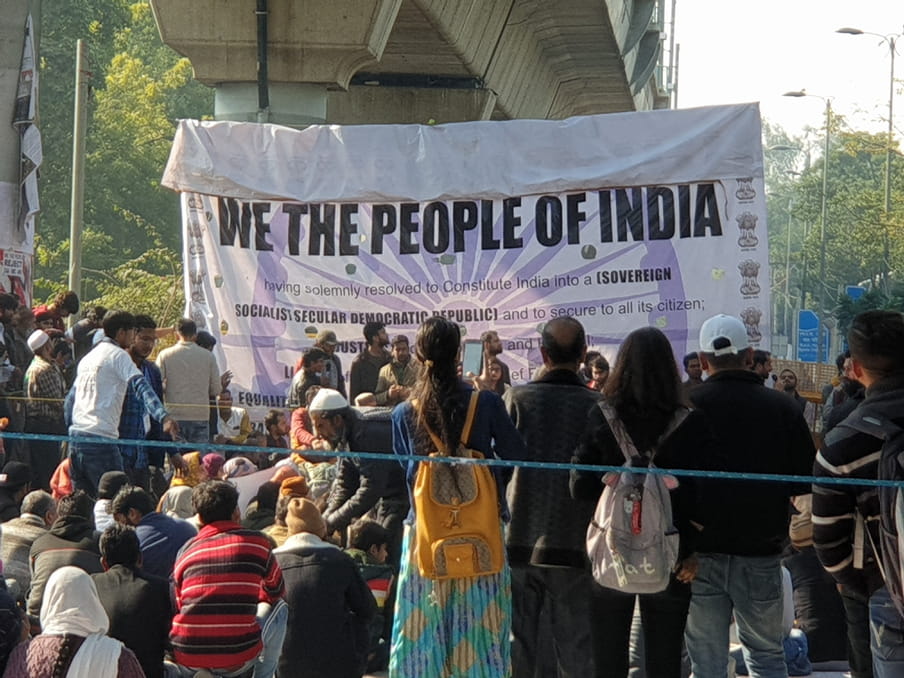 If you too are a protest novice like me, you'd know that when you enter a space like this for the first time – a space charged with the energy of something terribly important – it makes you hyperaware of yourself. You feel awkward, woefully out of place. You start scanning the place for something a little less solemn, a little more ordinary. For me, that was the sight of an old man distributing oranges and samosas in the crowd. 
This could so easily be just another winter day in Delhi. People eating oranges in the sun and singing songs about freedom.
A lesson in democracy, but not a cure-all
The first few minutes I was at Jamia, I had a ready escape plan: I walked along the edges of the protest area, within touching distance of the thick nylon rope that separated the protestors from the traffic. Then, I spotted a green and white banner on the other side of the road. It said: "Read for Revolution".
A few mattresses had been lined up along the footpath, with a few dozen books and newspapers in front of them. There were even colouring books for children. Jamia was mourning its library by building one right here, out on the street.
I took off my shoes and sat down. The book in front of me, Patriots, Poets and Prisoners, was a collection of essays published before India's independence, and included contributions by the Nobel Prize-winning poet Rabindranath Tagore and the first Indian prime minister Jawaharlal Nehru, among others.
I am keenly aware that participating in a protest isn't just a statement you make to yourself on a sunny Sunday afternoon. For an entire generation, it is currently a daily, thankless, bone-breaking routine.
The essay I started reading, India and Democracy, was written in 1907 by Sister Nivedita, an Irish-born teacher and a leader of India's independence movement. "The people are now in increasing measure and rapidly grasping the idea that all the affairs of the country are the concern of all of them – and the gaining of experience is only a question of time." 
For the next hour and a half, I read a little. Walked a little. Clapped a little. Listened to many speeches. I couldn't bring myself to shout "azaadi", but by the time I left, I'd started to get a hang of what Albert had meant by protest's "therapeutic effect".
I'm still wrestling with the question of whether protesting is itself the antidote to political depression. Even as I write this update, I am keenly aware that participating in a protest isn't just a statement you make to yourself on a sunny Sunday afternoon. For an entire generation, it is currently a daily, thankless, bone-breaking routine.
From Sudan to the Philippines and India, young people fighting forces much bigger than themselves don't protest so that they can get a good night's sleep in the short-term or get over a fear of crowds.
Why do they do it then? A Twitter user from India, with the photograph of a young girl with big dreamy eyes as her display picture and "We will snatch away our freedom" in Hindi as her username, has an answer: "We shouldn't be out here measuring our self-worth against this idea of revolution. We shouldn't be doing this. We should be allowed to be young and dumb. We are instead forced to cry everyday and get to work because this whole thing is crumbling around us and we are scared."
Dig deeper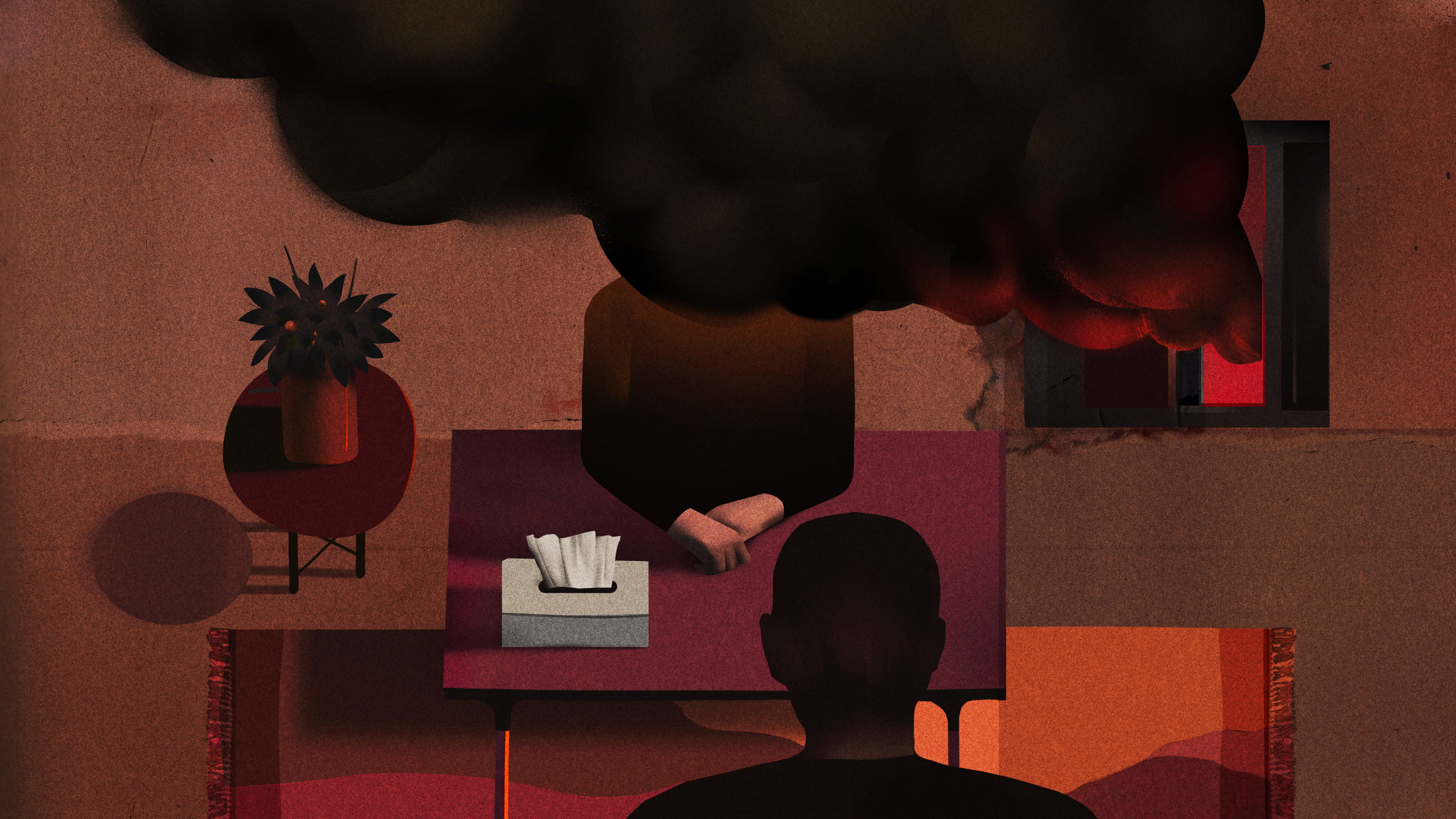 India's protesting students have found an unlikely ally: therapists
The recent violence on streets across India is triggering both depression and anxiety in protestors and observers. Can mental health professionals put aside their age-old principle of neutrality to better help their clients?