I didn't know how to sign off on The Correspondent's 1 January daily newsletter. I knew I needed to wish everyone a happy new year from the Netherlands, but it felt impossible because back home, in Australia, my home town was on fire. 
On 31 December 2019, a bushfire came through the Far South Coast in the state of New South Wales (NSW), Australia, hitting the Bega Valley and Eurobodalla Shires. It is one of more than 130 fires currently burning out of control in the state. A state of emergency has been declared in NSW,
the third one this bushfire season, and a state of disaster in neighbouring Victoria. 
When I called home on New Year's Day, mum said we'd been lucky.  They'd spent the previous week preparing the house for the worst – bushfire preparation is something they're well practiced at these days – but the fire came within 10km of our family home of 21 years, no closer. From the kitchen window, you could see plumes of smoke held on the other side of the hill.
"Thank God," I said. Thank God my parents' house had been spared. Many homes belonging to school friends and neighbours had not been.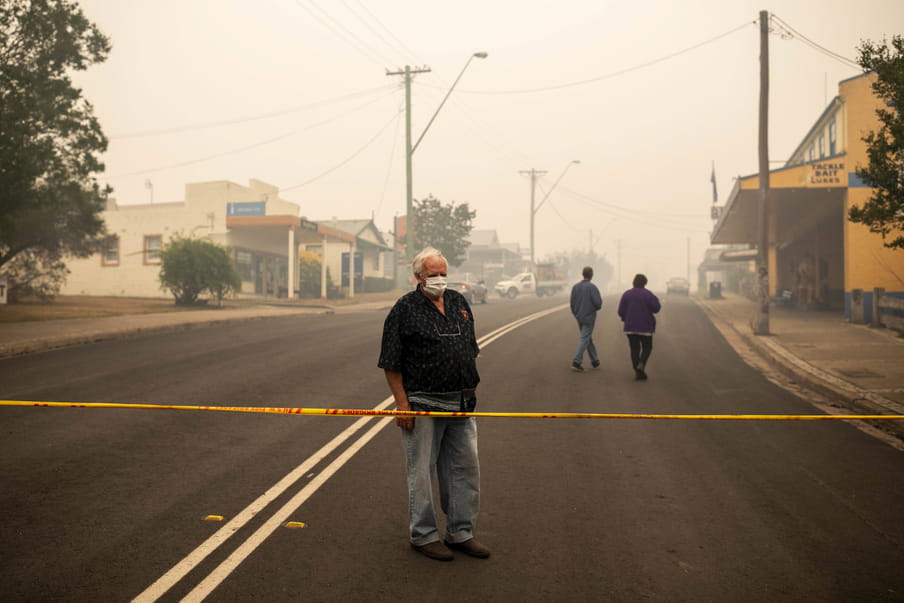 Relief was short lived because the fires are still burning. In the early hours of their morning on 3 January, my parents had woken up to the news that another fire had started 30km down the road. As I write this, and on advice from the NSW Rural Fire Service, they are evacuating for the nearby town of Bega, leaving behind the house they built and in which they raised five kids. Others have already died staying to defend their homes, but no house is worth your life. 
My aunt evacuated to Canberra, a city that's a three-hour drive away from her home in Bega – six hours on a day when thousands of tourists were trying to escape their holiday in hell. She could no longer bear the oppressive smoke, and the heat, and the uncertainty.
Before she left, she'd gone past the supermarket and seen huge queues outside as the store was only letting in about 20 people at a time, and enforcing a cap of six items per person. The supermarket in a town up the road had shut a few days earlier because two people had got into a fight over a loaf of bread.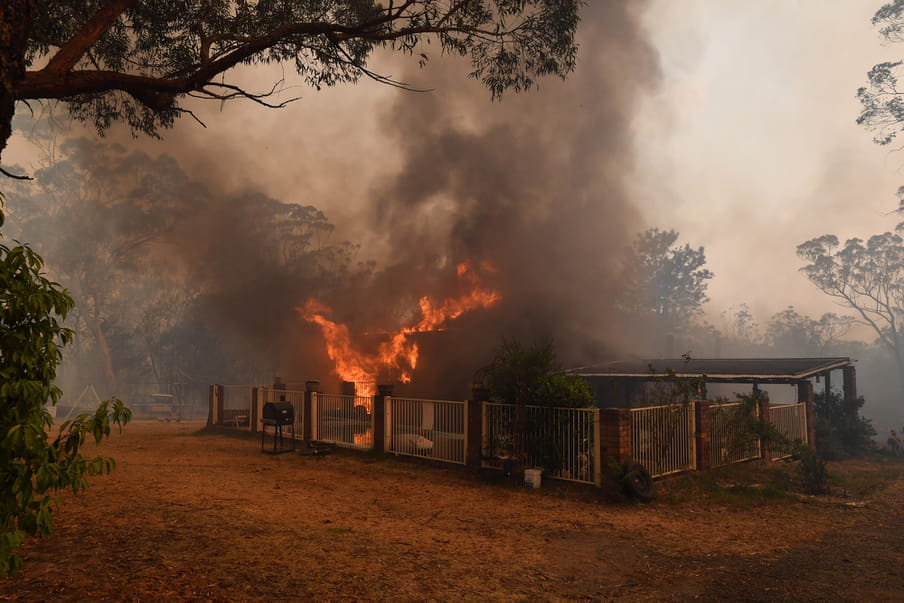 I can't imagine what it's like to be there. My friends and family feel frightened and alienated. Every small town is an isolated islet right now, cut off from each other and the rest of the country. 
I contacted a friend who's a journalist, asking him if he would contribute to our postcard series at The Correspondent:
postcards from the front lines of the climate emergency. This is what he wrote back:
"I'm in Narooma now after evacuating early NYE as apparently our house is in the fire path for Saturday. Thanks for asking me, I'd certainly be interested in writing a piece for you. But reception is pretty bad here, and our spare battery we've been using to charge has run out. If I can find a way to charge my computer and find a moment to sit down and write I'll definitely do so and get back in touch, but maybe don't count on me as I'm not sure when that will happen."
So that's his postcard, I guess. 
At this time of grief and anger, it's easy for affected communities to project the sense of betrayal they and the rest of the nation feel onto one man. But Australian Prime Minister Scott Morrison has been in office less than 18 months. The fires that are devastating Australia are not the work of one man, but rather the result of decades of wilful ignorance.
By consistently choosing short-term economic growth, successive governments ignored climate science,
prepared inadequately and left Australia's natural environment and its people at the mercy of worsening climate events. They allowed a localised, often-manageable seasonal weather event to become a continuous catastrophe, limited neither by season nor by geography.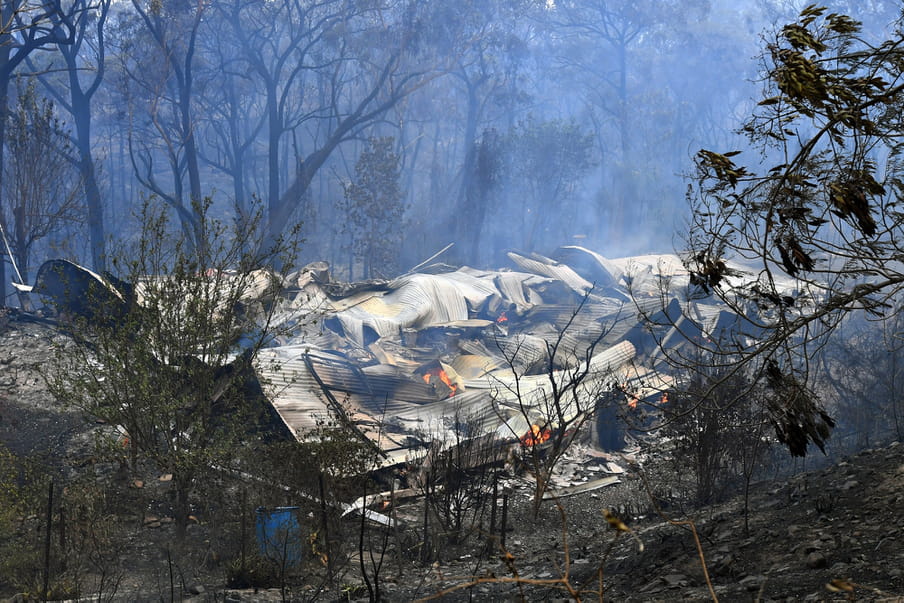 Still, Morrison is probably the most hated man in Australia right now, and it's not hard to see why. 
On 3 January, the prime minister visited Cobargo, a town a 25-minute drive from where my family live, a town which had been devastated by the out-of-control bushfire. 176 homes have been confirmed destroyed in the area and several people have lost their lives. Morrison's visit didn't go down well. There are videos of residents turning away in rage (or perhaps it's hopelessness?). A woman is filmed asking the prime minister repeatedly: "Why won't you help? Why won't you help us?" 
Another video
shows Morrison trying to shake the hand of volunteer firefighter as he's having a tea break in the local fire shed, his protective gear still on. The firefighter won't have it. He stands up and leaves.
Men and women like that firefighter will be made heroes after this is all over, and we'll talk about how the "Australian spirit" got us through. And they are heroes; there's no doubt about that. But why were we forced to rely on the spirit and sacrifice of our neighbours instead of counting on our leaders to believe in science and act before it got to this?
The total area of fire in Australia right now is twice the size of the fires that burned through the Amazon rainforest at their peak in August 2019. The fires cover an area 1.5 times the size of the Netherlands. One and a half of the country I am in is burning in the country I am from. This is so far outside my frame of reference. It's so far outside of our collective frame of reference. How can we comprehend this?
Why were we forced to rely on the spirit and sacrifice of our neighbours instead of counting on our leaders to believe in science and act before it got to this?
These fires are twice as big as the Ash Wednesday fires of 1983, which we still commemorate in Australia today. It's heartbreaking to think that in about 40 years we're going to commemorate this time, right now. Worse still to think that we might not even commemorate this awful time, because what we're experiencing now might be nothing compared to what's to come.
While it's impossible to predict what is to come, we do know that there is certainly more coming. Because the fires won't stop until it rains. And in Australia, the only thing you can count on less than the prime minister is rain.
This the new normal. In the 1990s, when former Prime Minister Bob Hawke first spoke
of reducing climate emissions, we used to talk about what might happen in 2020 if we did nothing. Well, it's now 2020 and we're still finding new sites to drill oil, even as the countryside burns.
"I hope you've had a great start to 2020 – and for those in Australia and other parts of the world experiencing crises – a safe start."
That's how I signed off the newsletter. I've never felt more helpless – or angry – in my life.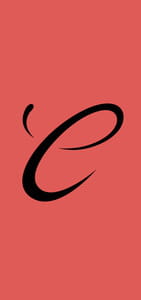 Australia fires: covering current events, The Correspondent way
This article was updated to correct the spelling of Bob Hawke, the former Australian prime minister.