Gender violence, austerity measures, pensions overhaul, air pollution, petrol prices ... These are just some of the reasons why rallies have taken off around the streets of the world this year.
In 2019, we saw the same revolutionary song being sung from Chile to Turkey. Protestors showed solidarity with the struggles of others around the world. While there have always been protests, this year has felt different. Movements overlapped and caught the public imagination across timezones. For example, Extinction Rebellion became a movement after successfully garnering media coverage. In other locations, it's been harder. Internet blackouts in Iran or Hong Kong have made it harder than usual to know what is going on. One thing is clear: these movements are still continuing.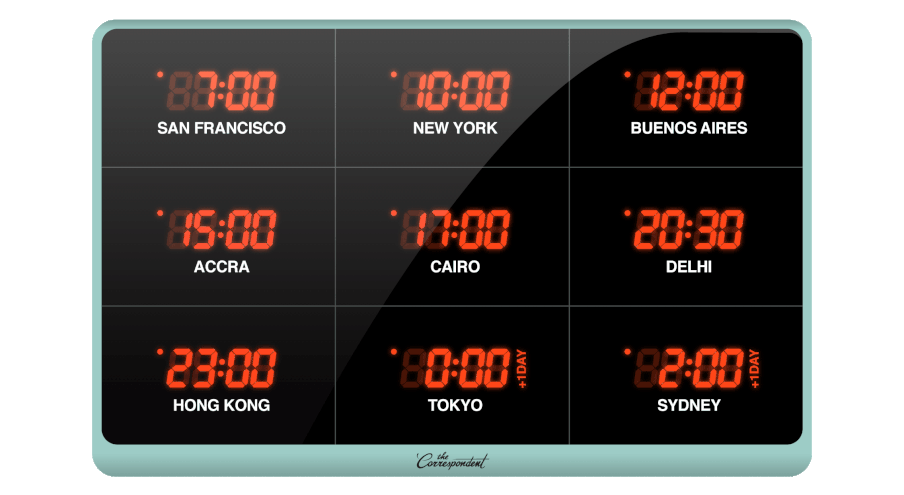 On Wednesday 18 December, we're inviting activists from all over the world who have been protesting in the streets. We want to ask:
How do you go from a moment to a movement. What does it take to sustain a movement - personally and collectively over time? 
What would you like to ask our guests?
Joey Ayoub, 28, is marking two months of the protest movement in Lebanon. He is a writer who looks at the intersection between gender, capital and race in Lebanon, the Syrian revolution, the politics of migration in Lebanon and Europe, and how to build global networks to fight the dual threat of authoritarianism and climate change. He lives between Lebanon and Switzerland. Here is one of his sample tweets covering global protests from Lebanon:
"Earlier today: Lebanon protesters chanting in solidarity with Sudan, Hong Kong, Iran, Iraq, Saudi Arabia, Algeria, Palestine, Syria, Bahrain and Chile 3/? The main chorus is 'revolution in every country' (ثورة ب كل البلدان) or 'thawra bi kel el belden'"
Tamara Martínez, 18, has taken part in the majority of the "El Violador Eres Tu" protests taking place in Chile, created by the "Las Tesis" collective. She has been marching for women's rights in a square in Santiago, Chile, renamed "Dignity Square".
Ahmad Al Saidy, 27, has a master's in international relations, with a focus on ethnic politics. He has worked for multiple Middle Eastern media entities and was active during the 2011-13 uprising in Egypt. He will join us to share how he is covering this movement in 2019.
Fakhrriyyah Hashim started #ArewaMeToo - a movement based on the #MeToo sexual harassment awareness campaign, in Arewa, in northern Nigeria. She has written for publications such as Quartz.
Mara Peria, 42, is a computer systems graduate from Argentina. She has been protesting gender violence since 2015, beginning with the "Legal, Safe and Free Abortion" protests (dating from 2005). She also participated in the movement grown in Chile by the "Las Tesis" collective - the Argentinian version included a segment asking for abortion to be legalised.
Ales Herasimenka has a PhD in political communications. He follows and gives talks about anti-authoritarian protest movements in Hong Kong, Belarus and Russia.
Elyne Doornbos is a second-year PhD student at the Autonomous University of Barcelona. Her research focuses on the convergence and intersectional politics of agrarian, indigenous and student movements in Nicaragua from the perspective of reclaiming and reopening civic spaces. She is also part of a local Dutch movement of gastivists/climate activists resisting gas extraction.
Lawk Ghafuri is a Kurdish journalist who has been covering violent anti-government protests in Iraq - 'the Tishreen revolution' - since they started on 1 October. He is based in Erbil, and writes for Rudaw English, an English-language site for the Kurdish community in Iraq. He has been writing about Iraqi political and military affairs since 2016.
Joshua Wong, 23, is a prominent campaigner in Hong Kong. He protested for freer elections in Hong Kong as a teenager, and has been sentenced to short prison terms for assembling. The latest movement in Hong Kong was sparked in mid-March by criticism of an extradition bill - which was withdrawn - and further demands continue.
Pan Africanist architect Namata Serumaga Musisi has roots in Uganda and is based in Ghana. She mobilised Ghana's #FreeBobiWine #FreeArua33 protest which helped push worldwide calls for the Ugandan oppostion leader's freedom. In 2019, Namata organised the Accra #FreeStellaNyanzi March for the imprisoned Ugandan academic, and the Accra #StandWithSudan March with the Economic Fighters League, a leftist Pan African movement in Ghana with whom she leads the Creative Arts & Advocacy Command. In July she was appointed a Diaspora Coordinator for Uganda's People Power movement.
Ning1no is a 'Global South culture hacker' from Mexico. In his own words, he 'develops his work around art and technology in support of social movements, and the emergence of non-capitalist non-patriarchal non-colonial non-racist narratives for a world in transition'.
Patricia Barrera is a sociologist living in Bogotá. She marches for the victims of the internal conflict.
Isaac Boada, 22, studies political science at the Central University of Ecuador. He has been participating in the demonstrations which started on 2 October, and which erupted after the approval of decree 883, about fuel subsidies. New legislation is now in place to direct more resources to the poor.
Olabukunola Williams runs 'Education as a Vaccine in Nigeria', which deals with sexual and reproductive health for young people in Nigeria - a country with one of the largest youth populations in the world. Olabukunola protested against the Abuja Police Raid on Women in May this year, as well as #ChurchToo, an extension of the #MeToo movement.
Côme Dunis, 30, has been a Yellow Vest ('gilet jaune') activist in France for over a year. His time with the citizens' movement spilled into politics when he ran as a candidate for the European elections with one of the newly formed parties, the Citizens Initiative Rally.
Lara Bitar is a Beirut-based independent media worker who's been covering and engaging in the October 17 movement since its start. She is the founding editor of The Public Source, an upcoming publication dedicated to public interest journalism.
Renato Reyes, Jr., is secretary general of Bayan, an alliance of different organisations (workers, peasants, youth, women, indigenous peoples, and so on). Bayan organises many of the mass protest actions against the Philippine president Rodrigo Duterte's regime, which is notorious for its poor human rights record.
Meet us here on Wednesday 18 December, 16:00-18:00 CET. Please remember to refresh the conversation section to see the latest contributions.