Back in 2013, when Uruguay became the first country in the world to make it legal to grow, sell and consume marijuana, the move was so shocking that it earned the South American state the unfortunate (and inaccurate) title of the world's biggest drug dealer.
But five years later, in September 2018, South Africa made headlines when its constitutional court legalised the use of cannabis by adults in private spaces. A month after that, Canada became the first industrialised country to create a legal national marijuana marketplace and, in the summer of 2019 Luxembourg became the first European state to legalise cannabis for adult (also known as 'recreational') use. Mexico looks set to ratify similar legislation by the end of this year.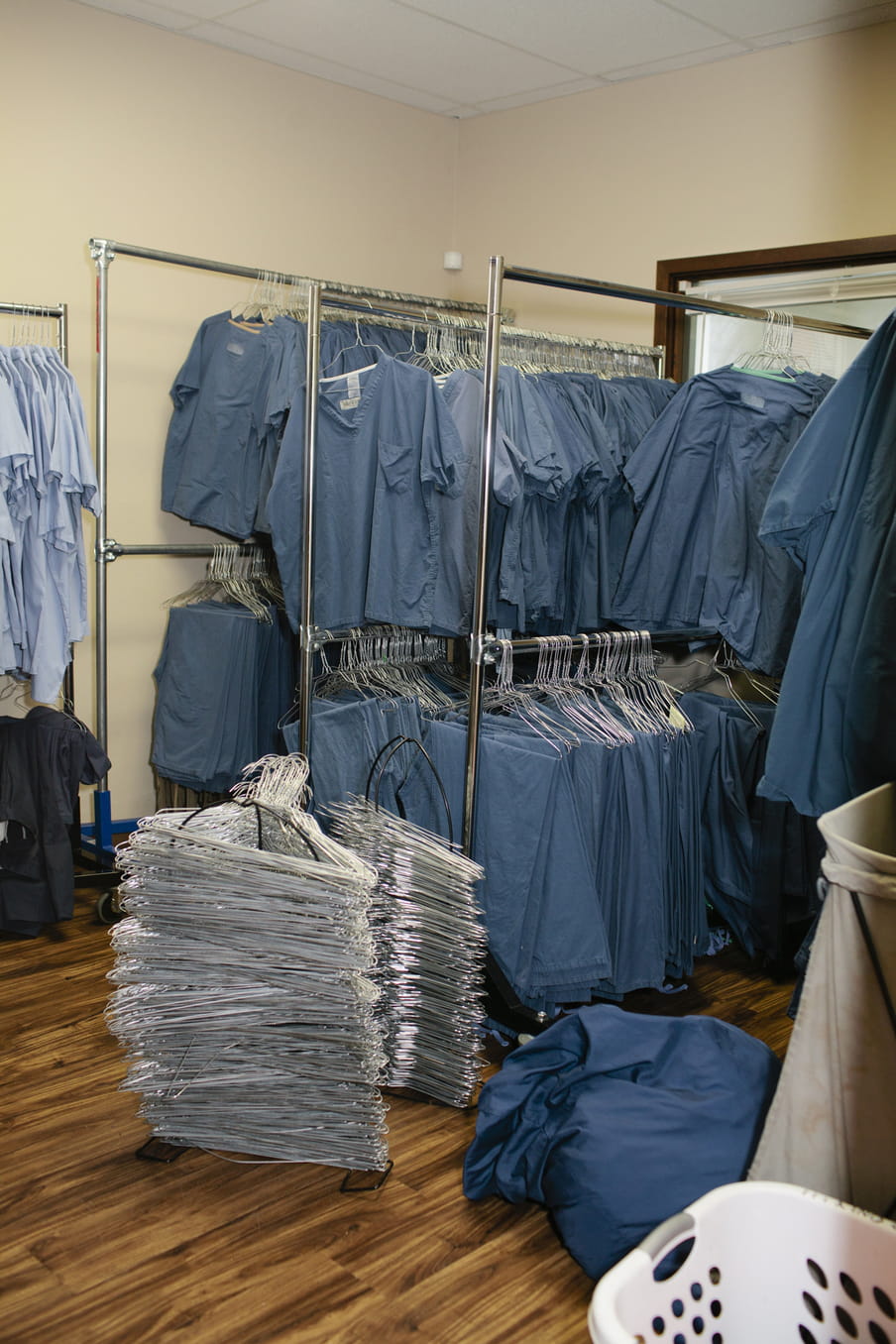 This apparent wave of cannabis legalisation has been hailed as evidence of "a global revolutionary shift in attitudes" - but is it?
Decades of propaganda
has positioned marijuana consumption as a symbol of counterculture and criminality to be actively policed. At the same time, much of the focus of legalisation has been firmly on capital, not people, with economists working on models to maximise legal gain while continuing policies of heavy sanctions for those involved in the illicit side of the industry. 
"The harsher the punishments you put in place against people selling cannabis illegally, the higher you can set the price of legal cannabis to price out dealers," wrote one economist.
The statement points to the legitimate interest in rooting out organised crime, but a similar logic is being used to usher in a new era of global "cannabusiness".
In the US, where the adult use of cannabis is legal in 11 states but remains illegal under federal law, the biggest investors in private prisons, Blackrock and Vanguard, also own stakes in top cannabis companies. While wealthy shoppers on Fifth Avenue stocked up on cannabis-derived products,  the vast majority of people arrested for low-level weed possession in New York City in the past year were black or Latinx.
This juxtaposition poses challenging questions: as more states and countries look to legalise cannabis, is it possible to imagine the legal market benefiting those who were once active in the illegal trade? Does society owe anything to these communities when criminal justice policy moves on?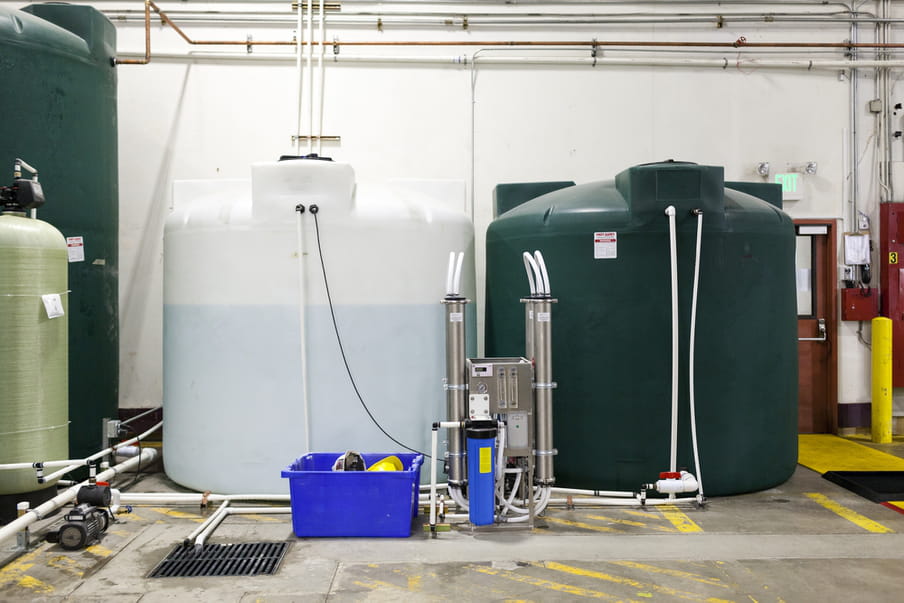 Social justice has become a hot topic in the cannabis industry. A number of companies are keen to be seen to be doing "the right thing". California-based brand Caliva, for example, made headlines earlier this year with the high-profile hiring of Jay-Z as chief brand strategist.
A big component of the billionaire rapper's role will be to focus on the social justice issues surrounding legalisation. Specifically, he will work to improve the representation and participation of previously incarcerated people who are excluded from the legal cannabis business. 
A message on Caliva's website states that the company has partnered with local attorneys to review past marijuana convictions that may be eligible for dismissal or reduction. Yet the company did not respond to requests to elaborate on what progress has been made on the issue or the extent to which the initiative is changing lives.
 The process of expungement is not simple. Oregon, the first US state to make criminal record-clearing available for weed-related crimes, has expanded its programme but requires applicants to pay $332 to have their records wiped clean.
"Without a strong hand of leadership and real, purposeful planning this is going to end up being an extractive industry where you have a few big companies come in," says Adam Smith, executive director of the Craft Cannabis Alliance. His organisation champions the interests of farmers in Oregon, a state that has a long history of cannabis cultivation.
"We might expunge records but that doesn't provide actual justice," Smith says. "What do you do about all these folks who for all these years couldn't get educations or jobs or housing? Do we say 'sure we expunge your records but give six big companies that you're not part of the right to profit on this going forward'?"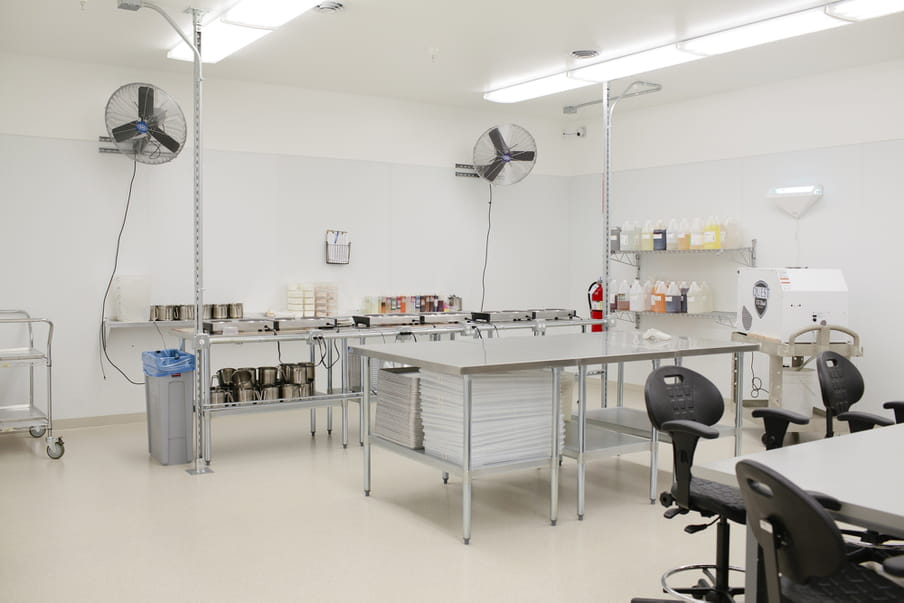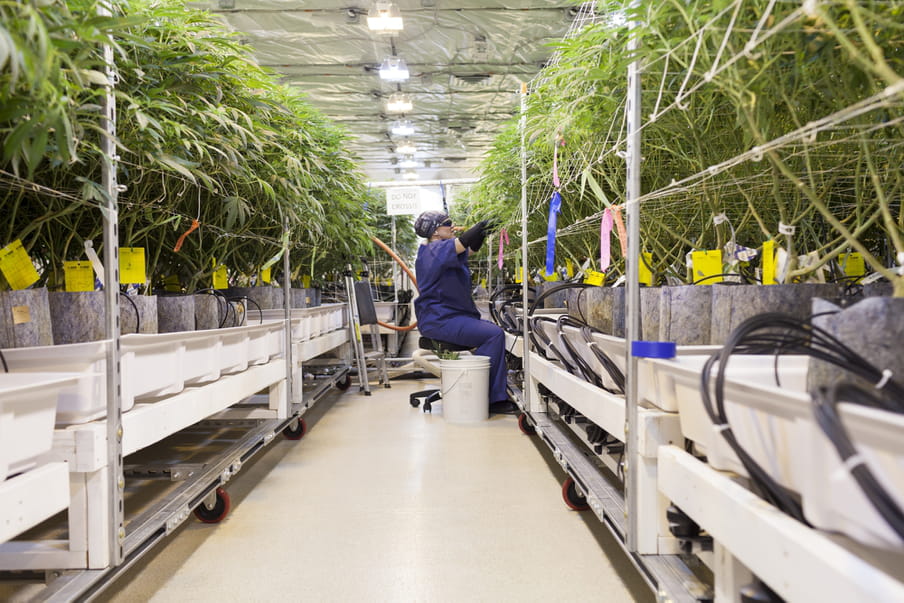 As the US grapples with finding answers to these questions on a state-by-state basis, it continues to draw the attention of officials and activists in other countries seeking to incorporate a measure of fairness within their own regulated cannabis industries. But Shaleen Title of the Massachusetts Cannabis Control Commission encourages caution: "The challenge is that there is no model that is currently proven to work," explains the commissioner. "So it's important for agencies like ours to be very transparent and open about what we are trying and what the statistics show."
Still, for some, models such as the social equity programmes in Massachusetts and California or Canada's advantages for businesses owned by indigenous people
are viewed as signs that cannabis may indeed be a once-in-a-lifetime opportunity to build justice into the foundations of an industry in which the rules are still being defined.
Drug reform through a racial justice lens
"Let's be clear," says Niamh Eastwood, executive director of Release, the UK's national centre of expertise on drugs and drugs law. "Drug policy won't solve racial injustice, but reform will reduce one of the tools used for racial and social oppression."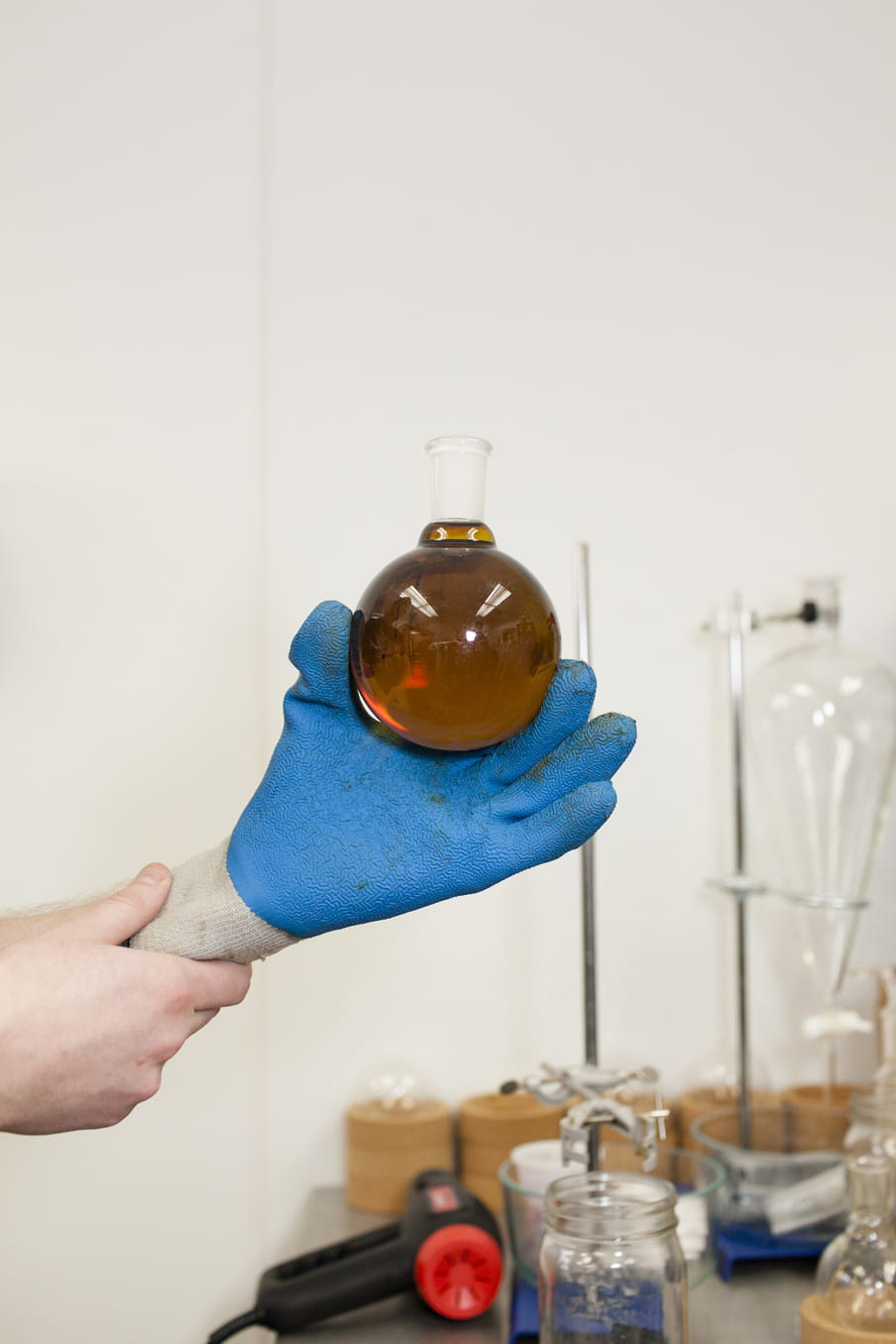 In Britain, black people are nine times more likely than whites to be stopped and searched by police. Figures indicate that more than a third of all stop-searches for suspected cannabis possession target people of colour,  although the 'find' rate for drugs among white people is higher. Despite this fact, black people in the UK are still 12 times more likely to be sentenced for possession.
Given this stark reality, Release calls for approaches to drug reform through a racial justice lens, focusing on three key areas: expungement of cannabis-related criminal records, opportunities for over-policed communities to actively participate in the market, and technical and financial support for them to do so.
Even though the legalisation of cannabis is still many years away in the UK, Release has already started to lobby London's fledgling cannabis industry as it sees the incorporation of social justice into cannabis reform as a key issue.
There is no doubt that the patient's voice – the plight of middle-class mothers fighting for access to medicinal cannabis on behalf of their sick children
– has proven to be an incredibly moving method to influence popular opinion. However, Eastwood believes the voices of those impacted by the war on drugs are equally necessary. "If we don't start to tell those stories now, we risk seeing complete corporate takeover," she warns.
But the courage to tell your story doesn't come easily when you belong to a much-maligned social group. And so the question remains: as corporate interests move in, what happens to communities who have historically earned a living from the illegal trade in marijuana?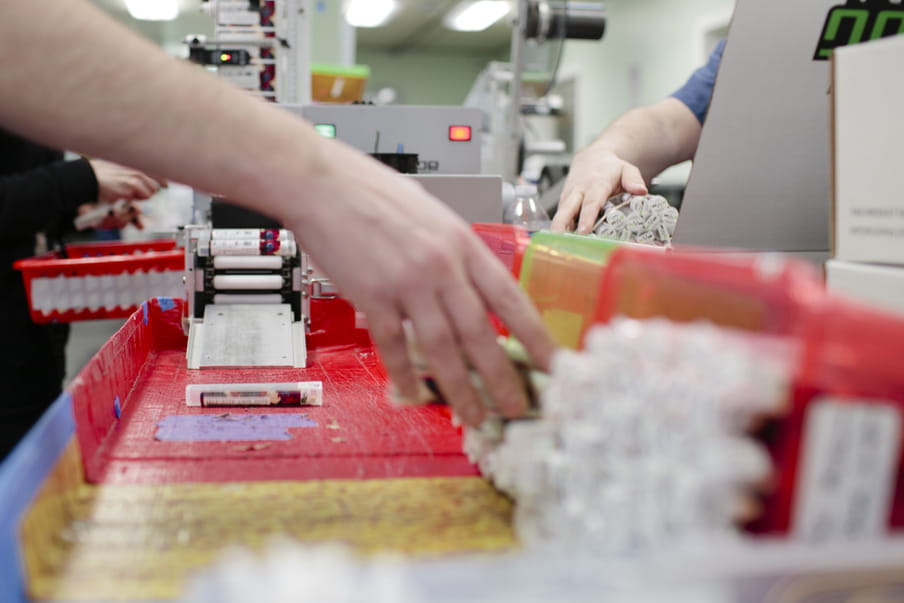 Two Caribbean islands, two different approaches to cannabis cultivation
The case of Jamaica serves to illustrate what can happen when the interests of big cannabis shape national priorities, while the needs of local people remain marginalised. 
Despite the Caribbean island's notoriety for bringing ganja to global pop culture, the reality is that, as in many other nations in the region, Rastafarians have been persecuted for decades for their cultivation and use of the plant. The 1963 Coral Gardens Massacre, for example, which saw over a hundred Rastafarians beaten and jailed, and some killed, remains an emblem of state violence against this religious group.  
While the move to decriminalise cannabis in 2015 allowed for religious use and individuals can grow now up to five plants, the licences issued for medical, therapeutic, or scientific cultivation have predominantly gone to billion-dollar companies such as Aphria and Canopy Growth. The fees for such licences remain beyond the means of small farmers, and many traditional growers feel they have been left by the wayside.
The question of how society can repair the harm caused by a past industry to build a more just one is highly complex.
Following criticism from traditional growers on the slow progress of incorporating them into the newly legalised medicinal cannabis market, an agreement was signed in July 2019 to implement a cannabis pilot programme. This scheme aimed to help transition farmers from the illicit market into the regulated environment as a means of promoting sustainable economic development and eradicating poverty.
The site of one of these initiatives is Accompong Town, located in the hills of St. Elizabeth Parish in the southwest of the island. A historic town formed by escaped slaves known as Maroons and indigenous Taíno in the 17th century, Accompong is famed for its self-dependency. The inhabitants successfully fought for their independence from both Spanish and British forces.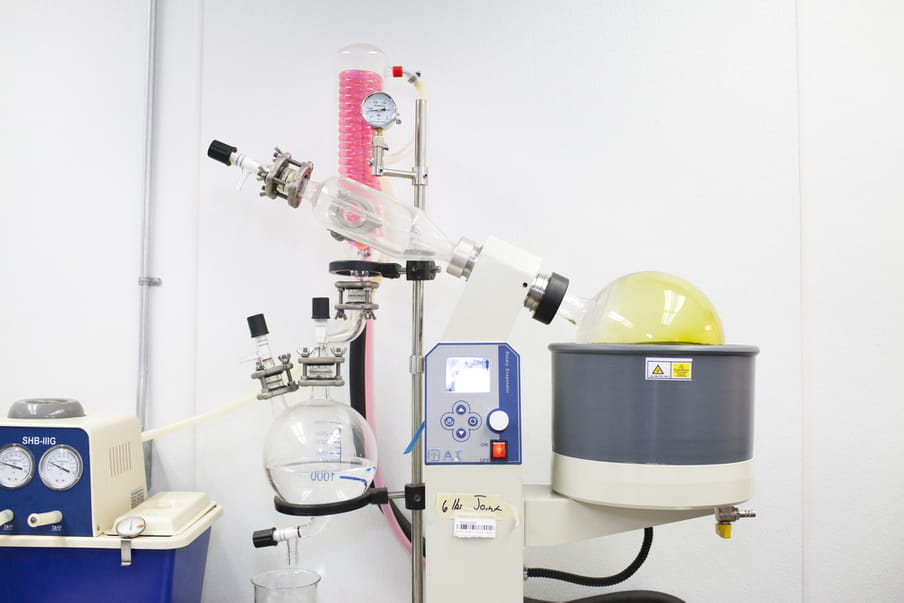 Being part of the programme requires the town to build fencing around its cannabis fields. This practice of cannabis fortification, while common in North America, has got lost in translation in the Caribbean setting.
Baffled town leader, Fearon Williams, says there is no need to erect an eight-foot-high perimeter fence around ganja farms in this sovereign community. His town does not harbour criminals, Williams says, and, as such, he believes that the fencing is just a waste of scarce resources.
"When it comes to fencing in Accompong why would we be fencing eight feet, six feet high? To keep out who? Nobody. We do not steal from ourselves. We have been doing this [ganja cultivation] for years, why just now?" Williams told a local newspaper.
The Cannabis Licensing Authority of Jamaica was approached to comment on the situation in Accompong Town, but at the time of publication had yet to do so.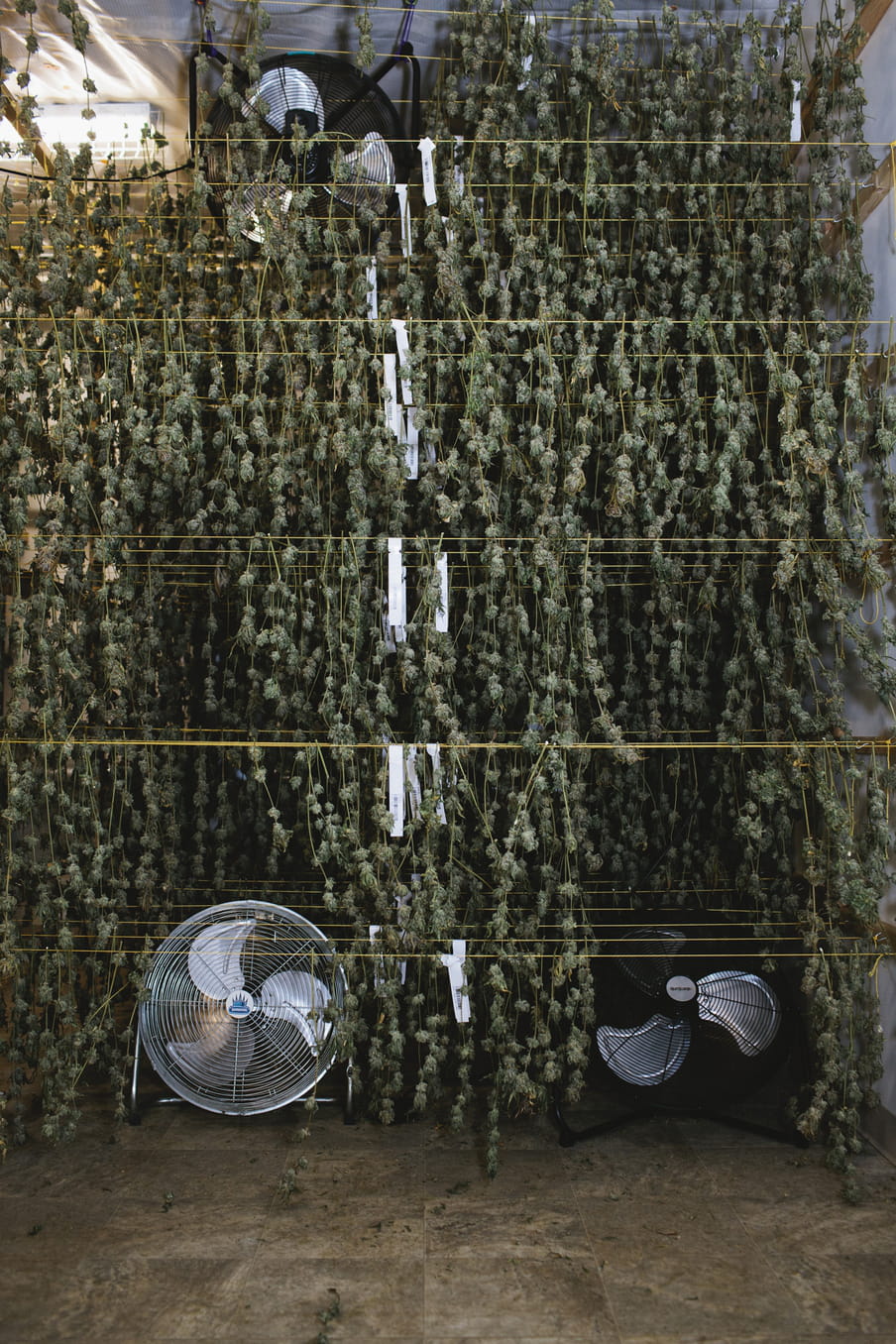 Elsewhere in the Caribbean, another company appears to be taking a more socially aware approach. Cannavais,
an EU investor in medical cannabis, intends to set a new standard for wages in St Vincent and the Grenadines (SVG), a group of islands in the eastern Caribbean, by offering the equivalent of the minimum wage made by agricultural workers in the United Kingdom – around $200 Eastern Caribbean Dollars per day. The daily wage for most workers in SVG is between EC$45 and EC$60.
Simon Robins, head of marketing and public relations for the company, said: "People on these islands have a long history of exploitation that goes far beyond the war on drugs. Their islands have been plundered by the French and then the British, so it's no wonder that foreigners are regarded with suspicion when we turn up on the island."
As Robins sees it, not only is there is no excuse for multinational companies to come to SVG and pay workers less than do in their home countries, but paying fair wages is also good business. By building a good reputation on the island, Cannavais believes, they will gain an advantage in terms of recruitment.
A rulebook still in the making
What's been dubbed cannabis 3.0 is a market that has evolved far beyond individuals selling bags of weed to other individuals.
The sector is becoming more akin to the pharmaceutical and consumer goods industries, requiring capital-intensive investments and characterised by big-deal joint ventures. This means that while calls to build in equity through legislation are well intentioned, without ample finance, restorative approaches will struggle to flourish.
Take Illinois, a state that has been much lauded for its progressive cannabis legislation.
With a typical small grow costing between $2 and $3 million to establish, the state will struggle to fund more than five licences for social equity applicants out of the hundred it intends to issue.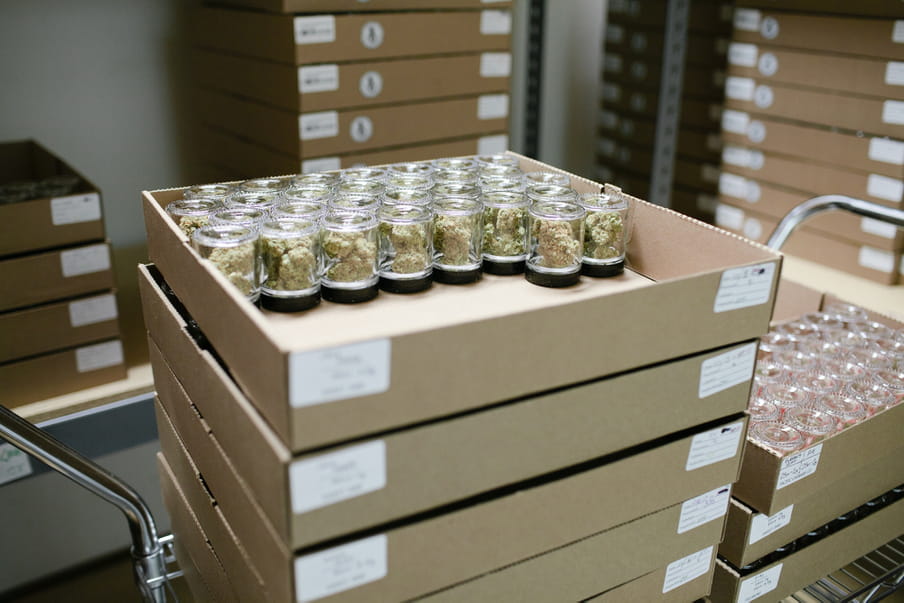 As such, banking reform has become an unlikely frontline in the global fight for cannabis justice.
"Government does not have the ability to do this effectively because of the massive volume of money required," says Kris Krane, co-founder and president of 4Front, a leading investment and operations firm in the legal cannabis industry. "Fixing the banking issue enables private investment and lending to social equity applicants from private institutions."
As Adam Smith insists: 'Cannabis is not just a symbol of anti-oppression, it's a tool of anti-oppression.'
While industry and activists alike lobby government for reform on banking laws, in the US at least, innovative collaborations are emerging that perhaps herald a sustainable strategy for the future.
This summer, the US-based Minority Cannabis Business Association and Merida Capital Partners launched the Inclusive Industry Accelerator programme.
The initiative is designed to fast-track the development of minority-owned businesses in the cannabis industry through executive mentorship, measures to increase diversity, the development of an infrastructure to assist entrepreneurs without access to traditional financial support and inclusiveness within the sector as a whole.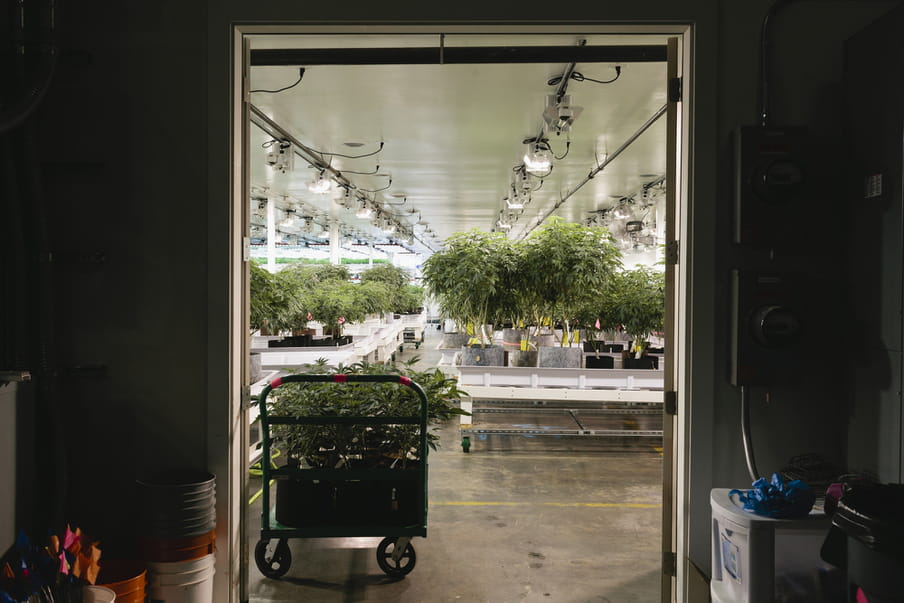 Mitch Baruchowitz, Merida's managing partner, says he had long questioned the efficacy of simply handing someone a licence. "How many companies have just turned a licence without capital without any sort of stewardship into a successful business? Almost no one."
This embryonic phase within the cannabis industry has been described as "a once in a lifetime opportunity in an industry in which the playbook is still being created". Given the clear lack of accessible funding there is a clear need for existing players to step up and play a role in closing the equality gap that is inherent in the industry.
The sectors of the industry with the greatest access to capital could fund restorative initiatives in a way that is legitimate and not exploitative; the challenge will be to tread this fine line. If Big Cannabis pulls it off, it will likely be a first in the history of capitalism, but if any industry stands a shot of hitting the mark, it could be this one.
As Smith of the Craft Cannabis Association insists: "Cannabis is not just a symbol of anti-oppression, it's a tool of anti-oppression. To have the entire [grassroots] cannabis industry handed over, out of cynicism, into corporate hands and taken away from the traditional growers in the north west or communities of colour is not only not inevitable, it is not acceptable."