After months of preparation, there I stood on April 25: on stage at the big TED conference in Vancouver. As I wrote at the time, the experience was more than a little daunting. After all, Serena Williams, Tesla's Elon Musk, and none other than the Pope himself would also speak that week. And that's enough to make even the most seasoned speaker a little jittery,
let alone a newbie on the international scene like me.
When I first started writing
about basic income in late 2013, I never imagined the topic would take off as it has. The same week I was at the TED conference, the province of Ontario announced it will be launching a massive new experiment with basic income.
My hope is that we're witnessing the leading edge of what will become a much larger movement. But for now, I'd love to hear what you think of my TED Talk, which you can watch here.
—Translated from Dutch by Erica Moore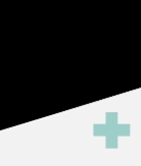 Fed up with the daily news grind?
We're developing an antidote. Sign up for updates and we'll keep you posted on our progress towards a full English edition of De Correspondent. And how you can help.