How are things going for the tens of thousands of refugees that arrived in the Netherlands last year and have since found a place to live somewhere in this country? That's what we'd like to know; that's what we'd like to write about.
And we can't do it without your help.
[Note: REGISTRATION FOR THIS INITIATIVE IS NOW CLOSED. We've translated this piece into English to give you insight into how this initiative got started and how our Dutch members were involved from the get-go. EM]
Never before have so many foreign nationals requested asylum in the Netherlands: over 43,000 in 2015. Never before have so many refugees with a residence permit taken up residence in Dutch cities in a single year: an estimated 43,000 in 2016.
Will newcomers will be able to acclimate to this country? And will they eventually become full-fledged members of society? The answers to these two questions are crucial to each individual newcomer and to society as a whole.
In order to gain insight into the answers, we are now calling on all of you: the members of De Correspondent. It is our hope that hundreds of members will volunteer to establish contact with a newcomer who was assigned individual housing in his or her new city on or after October 1, 2015.
The member-newcomer pairs agree to get together and talk once a month for six months. And we'll report on the outcome.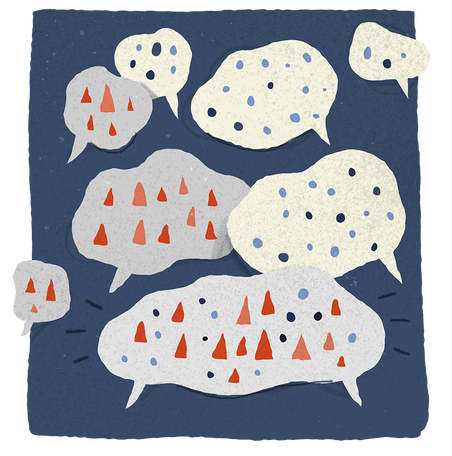 Information about hundreds of newly-arrived refugees, gathered over a period of six months, will provide a sense of how things are going for this group. While the results of all these conversations will not be representative or otherwise scientific, they can, however, serve as an important eye-opener. What kinds of lives are newcomers working to create? What obstacles are they encountering along the way?
On the basis of that information, we will write a series of articles on new refugees in the Netherlands. The pieces will be translated into English and Arabic as well.
We feel it's important to tell these stories. If Dutch society expects newcomers to one day achieve full participation, society itself will need to step up and make a concentrated effort to help. That's the conclusion of a policy brief from the Scientific Council for Government Policy in the Netherlands, with the revealing title "No Time to Lose".
We are Greta Riemersma and Dick Wittenberg. Our initiative is called New to the Netherlands.
De Correspondent: beyond the daily news grind
This project has De Correspondent written all over it. It begins where traditional journalism leaves off.
Refugees are front-page news as long as they are drowning, crossing borders, or housed at an asylum-seekers' center. Once they've been granted residency status and have settled in a Dutch town or city, the news coverage stops.
Yet that's when the struggle to rebuild a life begins. That's not only an important stage in the lives of newcomers, it's important for society as a whole. Over the next six months, we will be reporting on this struggle.
We hope we can spur enough members to action, for you are the fuel that keeps De Correspondent running.
What does it involve?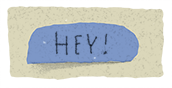 First of all, members sign up
for the project. You'll receive an email with an application form. After that, you'll meet with a newly-arrived refugee in your town at least once a month. Conversation partners can talk about all kinds of things. But each month, you'll together complete the digital questionnaire we'll provide – using a smartphone, tablet, or laptop.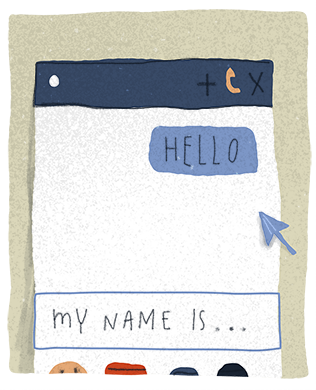 Most questions will be multiple choice. There will always be two open-ended questions, plus space for any comments the participants would like to share.
Members who want to take part will need to look for a newcomer on their own. There are plenty of ways to get in touch: through social media, organizations, or local initiatives, or in places where newcomers come together.
We are providing tips and doing our best to point members in the right direction so that they can find someone
within the next three weeks. In addition, we explain how to overcome the inevitable language barrier. Only one in five newcomers speaks English. Participating members will also receive tips and basic information about the most common countries of origin.
Why doesn't De Correspondent just interview refugees directly?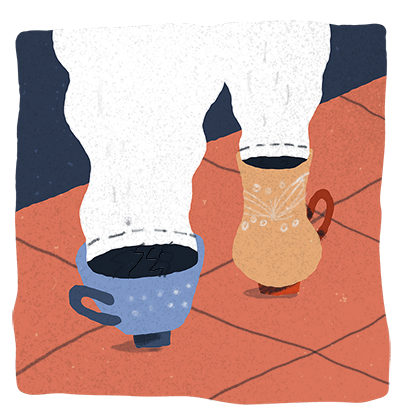 Some refugees are less than enthusiastic about the idea of answering digital questions from people they've never met, as our earlier attempts made clear. They don't see how doing so could possibly benefit them.
We hope that the personal contact between member and refugee will help alleviate any such concerns and make it easier to go through a list of questions together. It's also an extraordinary opportunity for newcomers and longtime residents to meet. Hopefully, everyone involved will find the encounters both interesting and enjoyable.
Why should newcomers take part?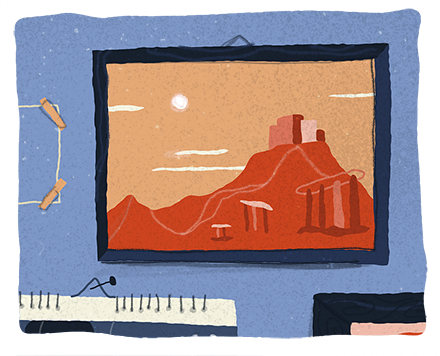 To make sure that their needs and opinions are being considered. And to make their voices heard. We will use the information we gain from newcomers to write stories. Stories about what it's like trying to make your way in a foreign country. Stories that show newcomers as they truly are. And stories that might just promote the neighborly coexistence of people with different backgrounds within the Netherlands.
For the newcomers, we're also providing a brief text in English,
Dutch, and Arabic, in which we explain the idea behind the project. And just as important: a list of tips for dealing with the Dutch. You can share them with the refugee you hope to meet with.
We guarantee that all information collected will be treated as confidential and will not be shared with any agency or authority whatsoever.
Why should Correspondent members participate?
Each member who takes part in this initiative is making an important contribution to a remarkable journalistic project. He or she will get to know a newly-arrived refugee. Together, they will fill out a questionnaire each month. Information gained from all participants will provide the basis for our journalism.
To be clear: a member who chooses to participate is not an aid worker or community service provider. He or she is an intermediary establishing contact between two cultures. How that contact will unfold and develop is something the member and newcomer will decide together.
Unfortunately, members of De Correspondent who live outside of the Netherlands will be unable to participate. The goal of the initiative is to gain a better picture of what life is like for refugees who have recently settled in the Netherlands.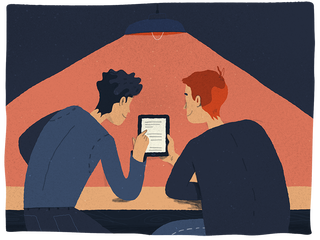 Supporters of this initiative
De Correspondent is grateful for support for New to the Netherlands provided by Refugee Start Force,
Humanitas, VluchtelingenWerk Nederland, and Kerk in Actie. 
We also have a group of experts
on hand (including some with firsthand experience as a refugee) who will provide us with advice and suggestions along the way.
—This story is part of the New to the Netherlands initiative, made possible by support from the Dioraphte Foundation. Translated from Dutch by​ Liz Gorin and Erica Moore.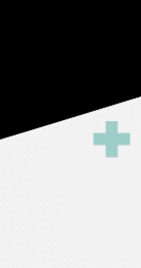 If you like your journalism in-depth and ad-free... Sign up for our newsletter and get new stories every week from The Correspondent. Yes, send me more stories!
More from New to the Netherlands: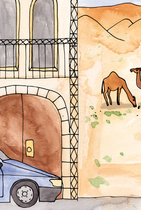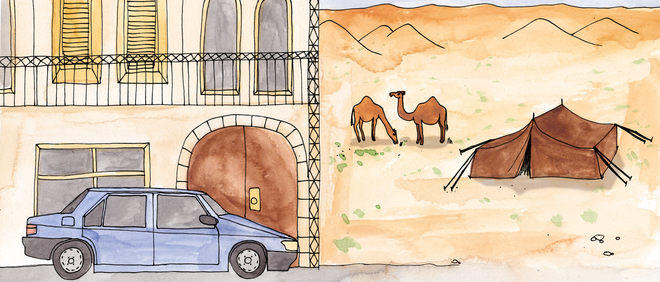 Seven things the Dutch need to understand about how refugees here feel Some 300 newcomers to the Netherlands have answered thirty questions asked by members of De Correspondent. It was the largest group interview ever conducted with refugees in this country. Today: the answers to a single question. Read Dick's story here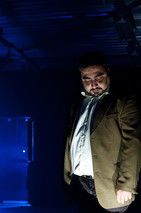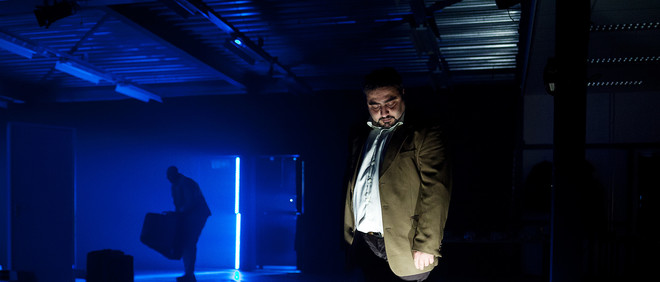 How theater helped 22 Syrian refugees find their way in a new land Community theater as a means to integration – it's never been seen before in this country. One Dutch town has put the idea to the test, and I went to have a look. Language skills improved, prejudices disappeared, and new contacts were made. "All of us are truly happy about this." Read Greta's story here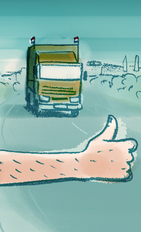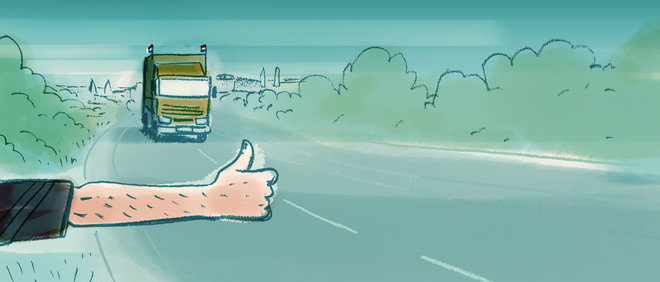 More than anything, refugees want to work for a living. So why are they getting so little help? Refugees who have recently immigrated to the Netherlands are longing to work. Volunteer work, jobs they're overqualified for, unpaid internships – anything's better than sitting at home. The trouble is, newcomers get little help with their job search, our research in cooperation with De Correspondent members found. Read Dick's story here