By the time the first case was confirmed on May 24, 2014, it was already too late.
This brutal, highly infectious virus had spiralled out of control. Ebola had crept into a remote corner of eastern Sierra Leone through its porous border with Guinea. Once there, it spread more swiftly than in neighboring countries and its impact was catastrophic; it would go on to infect over 14,000 Sierra Leoneans – the highest number in West Africa. Nearly 4,000 would die.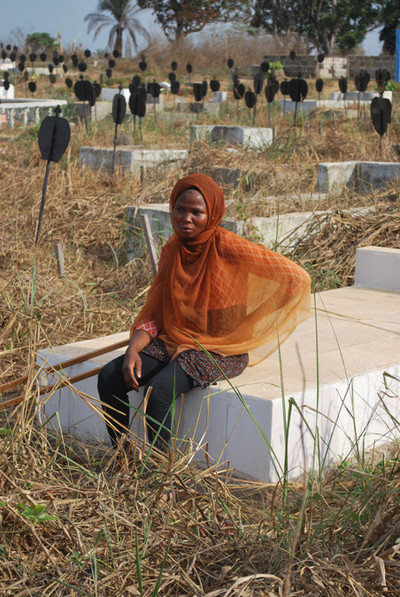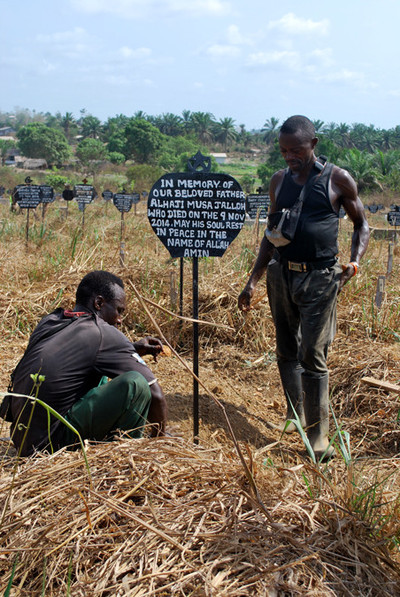 Sierra Leone is no stranger to deadly disease – one in ten children don't live past the age of five. But Ebola was different.
Ebola brought a terrifying 60% mortality rate and undignified, delirious deaths to its victims. This was a disease spread by love – through caring for the sick – and in the early days, it took out entire families.
The draconian methods put in place to stop transmission – mothers forced to abandon sick children, the cessation of trade and farming, and hasty or even anonymous burials – exacted their own toll, leaving people further isolated, vulnerable, and in the grip of intense financial hardship.
"I'm trying my best," says Martin Senesie, one of only 20 mental health nurses in all of Sierra Leone, "but my district is too large." He's responsible for Kailahun, a district in the east and an early hotspot of the epidemic that is home to half a million people. "Just imagine how many people there are affected!"
On his rounds through Kailahun's chiefdoms he sees depression, anxiety, acute stress, and grief. But like most Sierra Leoneans, he is not one to wallow. "One of the key factors that makes me love my job," he continues, "is that I've seen people in total distress, who are recovering."
Like so much in Sierra Leone, the story of recuperation is bittersweet.
Of the country's 6 million inhabitants, an estimated 150,000 are suffering from Ebola-related psychological problems.

The support is admittedly bare-bones. The country's sole psychiatrist has just retired and there is only one 97-bed psychiatric hospital in Freetown. The 20 nurses rely on a British NGO – the Kings Sierra Leone Partnership – and a Christian charity for clinical supervision.
But at the same time, the sheer volume of this group has led to a greater recognition of mental illness. This in turn has helped kick-start the fledgling, decentralized, mental healthcare system that Senesie now works for. And since April, the capital Freetown offers specialized services for children and adolescents.
But while mental health services are in their infancy, they are growing in reach. "Large numbers of people are getting treatment who did not before," explains Anna Walder from Kings. Sierra Leone is starting to chip away at the 95% mental health "treatment gap" identified by the World Health Organization in 2012. And, perhaps most importantly, Sierra Leoneans themselves are doing the chipping. Not foreign aid organizations, but the country's own national healthcare system is making this happen.
Aid money ended up in the wrong place....
After years of neglect, Sierra Leone saw a seismic investment into its health system during the Ebola crisis. Since the end of a vicious civil war (1991-2002), aid money for reconstruction and health has flowed in, but it has not necessarily been spent in a way that increases in-country capacity.
Aid money for reconstruction and health has flowed in, but it has not increased in-country capacity.
Healthcare was provided by a mix of private, government, and NGO entities, and services were patchy at best.
NGOs plugged the holes in government coverage. It was well-intentioned help, to be sure, but help that inadvertently undermined the self-sufficiency of the public health department. The government struggled to strengthen its own role even as donor priorities were flighty. Fear of corruption meant donors preferred international organizations over states.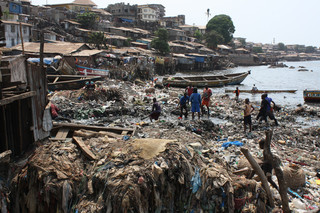 ...but doctors are now better equipped
But things are getting better.
For a long time, money that did go to the state had been used as donors saw fit. Donors largely determined where it went. But faced with an epidemic, the government started asserting more control over how money was spent. The state now demands with newfound confidence that donors fund its priorities.
The inflow of relatively unrestricted funds has enabled the work needed to strengthen the healthcare system in the long term. And hard-won experience has led to important strides in infection prevention – vital to quality medical care and a healthy staff.
"It used to be hard to see a packet of gloves here," remarks Dr. Mark Ali, the medical officer in charge of a freshly painted emergency ward at Connaught Public Hospital in Freetown. Connaught, the largest referral hospital in the country, can now administer piped oxygen to patients. That has cut the facility's mortality rates by 20%. There's a functioning triage system in place, and the first 24 hours of emergency care is free.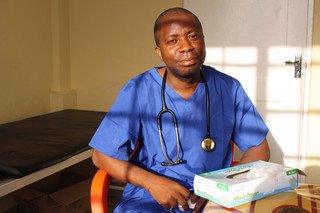 Outside, Spanish doctor Marta Lado is standing at the entrance to another Ebola legacy – Sierra Leone's first infectious disease isolation unit, which can now serve patients with TB, Lassa fever, and cholera. Lado was working as a clinical manager for the Kings NGO when Ebola hit, and refused point blank to leave. Early in the crisis, she cared for over 1,000 patients in an improvised isolation ward at Connaught with a British nurse and a handful of local staff. Back then, the days would start by collecting scores of dead bodies from the hospital gates.
"The way I'm dealing with it, is that I'm still here," she says. "I see that things are moving on. My Sierra Leonean colleagues saw that when things were bad, I stayed. Now there is much more trust. We can work together, and make changes."
"The way I'm dealing with it, is that I'm still here. I see that things are moving on."
"The new isolation unit is run entirely by the nurses," she adds. "People have this amazing new confidence: 'I'm proud to be a healthcare worker! I want to improve the hospital!' Connaught is like a different planet. And that came from Ebola. Don't ask me how, but it did."
Dr. Boie Jalloh is also optimistic. "It was a steep learning curve, but we are all experts now. Our clinicians are the most experienced in the world," he says. The young medic has become something of a hero for running a local treatment center during the Ebola outbreak. He was awarded a presidential distinction for his work, and people are eager to pose for pictures with him when they spot him in Freetown.
But Jalloh shrugs off the praise. "Thousands of others did more than me in their quiet corners," he says. "I am just happy to be alive." What does matter to him is that his Ebola Treatment Unit was set up and run by Sierra Leoneans: "We wanted to do this ourselves."
The next epidemic doesn't stand a chance...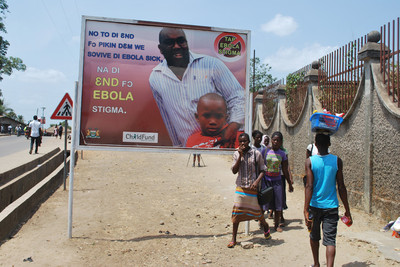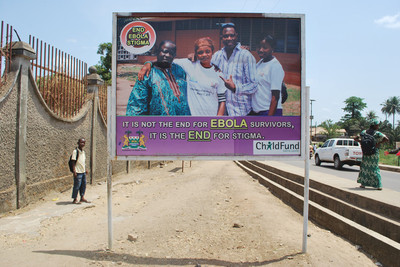 Jalloh wants to see local research capacity enhanced, so that the advancement of medical knowledge doesn't rely only on foreign experts presenting papers on Ebola at conferences after treating just a handful of patients. "We have capacity issues, it's true. But the solution is not to rush through with internationals – it's not sustainable," he says.
The country is in a better position to face another outbreak, he says, pointing to the latest Ebola flare-up in January 2016, which was quickly brought under control. And during the outbreak, two Sierra Leonean scientists well-versed in the latest "next-generation genome sequencing techniques" analyzed samples at a new infectious diseases laboratory at Makeni University, an ongoing joint project with Cambridge University.
"The scope and magnitude of this epidemic will not happen again," emphasizes Stephen Ngoujah, who worked to coordinate the national Ebola response. A government post-Ebola recovery plan has built isolation wards alongside all community health clinics. People now know the disease and its terrible consequences, and health workers know how best to treat patients and protect themselves.
...but many a promise has not yet been made good on
This is not to say that Sierra Leone is home free. A cash-strapped government has yet to honor its promise to employ thousands of Ebola nurses who worked for free during the crisis, and runs a very real risk of losing all of their hard-won expertise.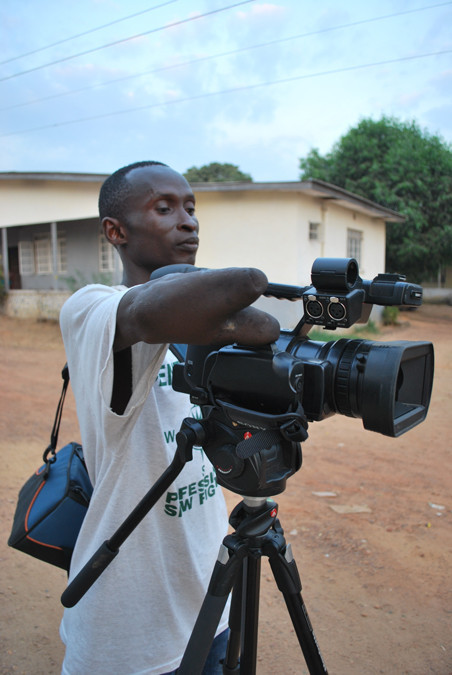 The government must get its own house in order – there's the small matter of a missing $3 million from the state's own Ebola response funds, which has yet to be resolved. And authorities will need to fight IMF restrictions if they are to increase public spending.
For now, the deceased are still being tested for Ebola, and the systems for tracking epidemics remain in place. The fact that Ebola is known to linger on in the bodies of survivors, coupled with repeated flare-ups in nearby Liberia and Guinea, means the health department will need to stay on high alert.
For the future of the country, it's important the international donor community not drift off to the next health emergency elsewhere. Building solid public health systems will be key to keeping Sierra Leone and the rest of the world safe from Ebola – and other pandemics – in the years to come. And ultimately, Sierra Leoneans themselves will have to tackle the avalanche of need left in the outbreak's aftermath. "Give us motivation and further training," says nurse Senesie. "If we have this, then we will be able to recover."
For the After Ebola project, Hazel Healy traveled to Sierra Leone with Paul Myles and Laurence Ivil. The trip was part of a larger collaboration between the monthly U.K. news magazine New Internationalist After Ebola and On Our Radar, an organization promoting citizen journalism. is made possible in part by support from European Journalism Center's grant program for Innovation in Development Reporting.
— Editorial assistance by International Editor Maaike Goslinga. Films edited by Davide Morandini.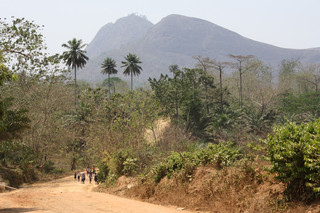 More from The Correspondent: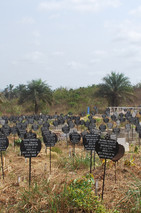 These videos show a country recovering from Ebola Sierra Leone has now been declared Ebola-free. But how do you recover from a health crisis that has decimated the economy and public life? A dozen local reporters help Paul Myles find out. In these four videos, Sierra Leoneans show us what has become of their Sierra Leone, in wake of the biggest Ebola epidemic in history. Read Paul's story and watch the videos here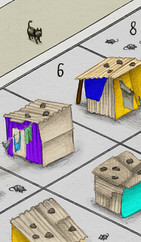 What's deadly dull and can save the world? (Hint: We can't stand it) What do poor people need most? Food? Healthcare? Education? The answer is as surprising as it is simple. And it can be found under fluorescent lights and modular ceilings. Read Maite's story here