At least 130 young men robbed and assaulted hundreds of women during a busy, turbulent New Year's Eve in Cologne. So far, 31 suspects have been identified in connection with sexual assaults. An understaffed, uncoordinated collection of law enforcement agencies failed to provide an adequate response.
A total of 1,252 victims have come forward, according to Cologne public prosecutor Ulrich Bremer. Of these, 492 reported acts of sexual assault, which can include sexual harassment, assault, or rape.
Police are investigating 21 reported rapes and attempted rapes on New Year's Eve and in the early hours of New Year's Day. "The rapes don't involve penetration with the genitals but digital penetration of the genitalia, which is a form of rape under German law," Bremer explained.

Other reported crimes include theft and refusing to obey a law enforcement officer.
Most of the 149 suspects arrived in Germany in 2015. They include 47 men from Morocco, 46 from Algeria, 18 from Iraq, 11 from Syria, seven from Germany, three from Tunisia, two from Lebanon, Libya, and Albania, and one each from Afghanistan, Montenegro, Iran, Eritrea, India, Egypt, Hungary, and Spain. One suspect's nationality is unknown.
Police figures show that North African newcomers, who stand little chance of obtaining residence permits, commit crimes in Cologne more often than refugees from war zones. Police say they've known for three years that the North African newcomer group causes a disproportionate amount of trouble. Some 40% of North Africans in the city break the law during their first year in Germany, as opposed to just 0.5% of Syrians, for example.
The attacks on New Year's Eve appear to have been due in part to insufficient cooperation between three police forces, as shown in our timeline, which reconstructs the events of the night minute by minute.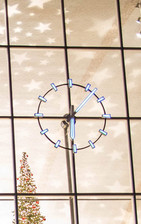 Minute by minute. This is what happened in Cologne on New Year's Eve To get a better idea of what happened outside Cologne's main train station last New Year's Eve, we've put together a timeline based on official reports about that night. View the timeline here
As the below map indicates, the efforts of state, federal, and municipal law enforcement were poorly coordinated. Police presence was therefore inadequate at crucial times during the night.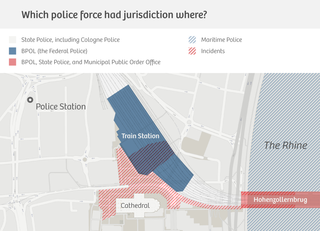 While organized crime does not appear to have been involved, the full truth will probably never be known owing to a lack of evidence, Bremer said. "It's going to be hard to get convictions in these cases."
We wrote this story with editorial support from International Editor Maaike Goslinga.
— Translated from Dutch by Laura Martz and Erica Moore​, with terminology assistance from Maria Sherwood Smith.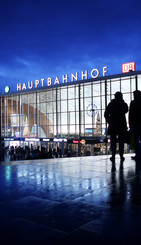 Time for the facts. What do we know about Cologne four months later? Young male refugees quickly got blamed for a rash of sexual assaults in Cologne. But what really happened last New Year's Eve? In this reconstruction, we place the facts alongside the media narrative. How do victims, witnesses, the police, and the press look back on that night and its aftermath? Read our reconstruction here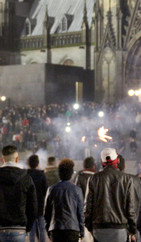 Why we're running stories on Cologne four months after the fact Today we bring you a story on the shocking New Year's Eve events in Cologne. Why now? What's the rationale for a months-long investigation? Editor Karel Smouter briefly explains the idea behind this approach. Read Karel's article here