These are troubled times on the European continent – and that means good times for the security industry. After all, someone's got to provide all those fences, refugee centers, data exchange systems, cameras, and border-control technologies.
The European security industry has expanded swiftly over the last 20 years, but it's hardly been studied. So we've put together a team of more than 10 journalists from various countries to start looking into it.
We met recently at The Correspondent's editorial offices and spent two days hammering out a collective strategy. And we soon realized we need your help.
What we're doing
From now until June, we're collecting data in an effort to begin answering two questions:
First, what does the market for security products and services look like? We'll try to build a picture of which companies make products and services for carrying out public security duties. Which are the leading firms? How much money is in play? Is the sector growing? What's the forecast for the future?
Second, how is the security industry bound up with politics, government, and research institutions? In other words, what's its business network? For example, plenty of research funding is available for developing security-related products and services – who decides who gets it? Are there revolving doors between business and government? To what extent do private parties help shape security policy at the national and European levels?
Though the information we collect won't provide final answers, we hope it will contain important clues. The resources we're using include the following:
Financial details of European Union research funding.
Financial details of research funding at the national level (in the Netherlands

allocated

by the Netherlands Organisation for Scientific Research).
Business information gained from European official chambers of commerce and online business directories.
European public contracts and OpenSpending datasets.
Information on European lobbying practices and European Commission working groups.
And smaller open information sources we're able to scrape, such as security conference websites and meeting agendas.
How you can help
We've assembled a crack team to carry out the research. We're working closely with German, British, French, Italian, Swedish, and Danish journalists.
We also have a database
of European public procurements (2011–present); I've written a simple script that can filter the contents using product codes and key words.
Those key words are designed to catch references to national agencies dealing with public security. For the Netherlands, for instance, I'm using "police," "security," "terrorism," and "NCTV." These terms pick up references to, for example, the National Police, the Ministry of Security and Justice, the National Coordinator for Security and Counterterrorism, and its Dutch abbreviation, NCTV. For the United Kingdom, we might use "terrorism," "command," "intelligence," "MI5," and "Defence," to catch references to British security services, Defence Intelligence, the Counter Terrorism Command, and the Ministry of Defence. We also have keywords for Germany, Denmark, Sweden, and Italy.
We're still looking for people proficient in the following languages: Bulgarian, Croatian, Czech, Estonian, Finnish, Greek, Hungarian, Latvian, Lithuanian, Polish, Portuguese, Romanian, Slovakian, Slovenian, and Spanish.
If you're knowledgeable about the security architecture of Austria, Ireland, or Malta, we'd like to hear from you too.
We hope to keep interested parties' details on file in case questions or small research tasks come up. If you'd like to help us with this exciting, important project, email dimitri at secure.decorrespondent dot nl.
— English translation by Laura Martz and Erica Moore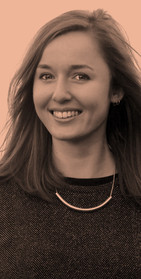 My mission as International Editor: bringing you border-crossing journalism As of today, I'm The Correspondent's new International Editor. That means I'll be looking for more effective ways our correspondents can collaborate with foreign journalists. Because topics that transcend national boundaries – like a universal basic income or the earth's climate – deserve to be looked at from a global perspective. Read more about Maaike's mission here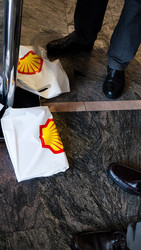 Dear Shell employees: Let's talk If Shell and other oil companies keep pumping and guzzling fossil fuels, the earth's climate will be damaged beyond repair. Everyone agrees: Big Oil has to change. But what do employees think? Read Jelmer's call to readers here