In late September, the first refugees arrived at the site of the old domed prison in Haarlem. Now some 300 people are staying there, the majority of whom have fled from Syria.
One of the residents in the men's ward is Hassan, a 54-year-old man from Hama, Syria. After three attempts to reach Greece in a rickety boat, he managed to travel from the Greek island of Kos, via Athens, Hungary, and Germany, to arrive in the Netherlands on September 8. After brief stops in the Dutch towns of Hengelo and Ter Apel, he ended up in this former-prison-turned-refugee-shelter in Haarlem.
From the beginning, filmmaker Jiska Rickels volunteered at the shelter. She heard many dramatic tales from refugees and decided to make a short documentary about Hassan. She dubbed it Message from Hassan. In his room at the shelter, Hassan was continually sharing audio and video messages with family members back home. He kept trying to convince them everything would be o.k., that he was making headway, yet at the same time he was hearing that his family in Syria was faring worse and worse. Messages of war, fear, and hopelessness just kept coming. And Hassan is waiting still, even as every second counts.
I won't go further into what happens in the film, because the timing and build-up is extremely well executed. I warmly recommend you watch, let yourself be moved, and allow your presumptions to be challenged.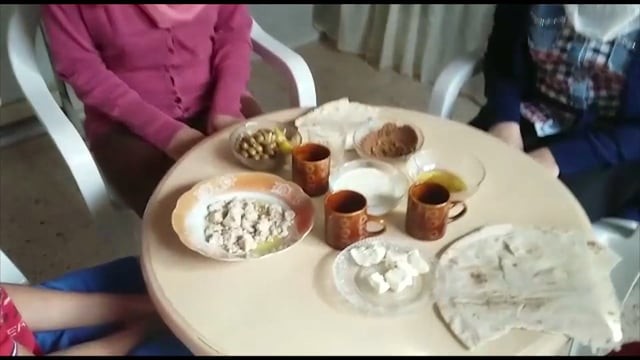 Another documentary?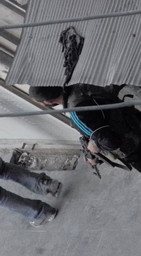 The war outside the kitchen window One morning in August 2012, renowned Syrian photographer Issa Touma saw young men lugging sandbags into his street. It turned out to be the start of the Syrian uprising in the city of Aleppo. Touma grabbed his camera and spent nine days holed up in his apartment, recording what was happening outside. The result? An unprecedented glimpse into a war that has been raging for three years now. Watch this documentary