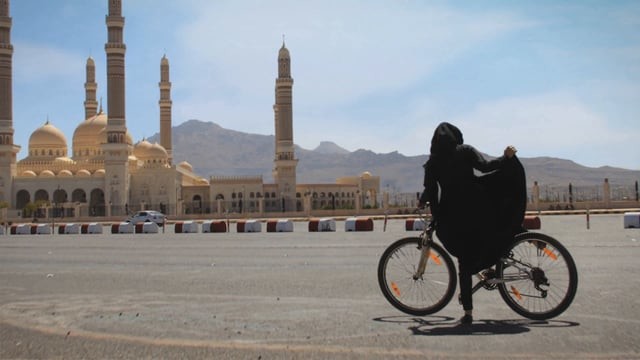 Bushra Al Fusail is a young photographer living in Sana'a, the capital of Yemen. The city has been under siege for weeks now, ever since the civil war swelled into a geopolitical conflict involving Iran and Saudi Arabia.
It is said that Iran backs the Houthi rebels who ousted the president just months ago. Saudi Arabia, for its part, is responding with air strikes against the rebels. Now that the rebels have reached the capital, it is the civilian population that has been hard hit.
Food is rationed, the price of gasoline has gone through the roof, initiatives for peace talks are continually sabotaged, and journalists have fled the country. As a result, news from Yemen is scarce, images few, and footage of everyday life non-existent.
These fleeting moments of freedom caused an uproar in Yemen
Against this backdrop, I present the short film Biking for Yemen. Now that driving has become so expensive, men often use bicycles. Bushra Al Fusail's idea for Yemeni women: Let's ride bicycles, too!
Using Facebook, she invited 80 women to come for a bike riding lesson followed by a ride through the streets of the capital city. Bushra took pictures and filmed the event, and posted the footage on Facebook as Bike4Yemen.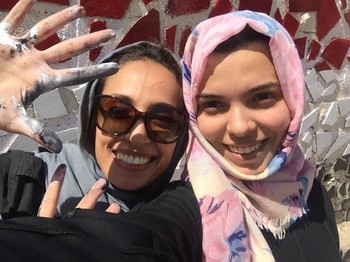 These fleeting moments of freedom caused an uproar in the country. Bike4Yemen swiftly became a political issue, and participants feared their identities would be made known. News of the initiative spread. From New York to Cairo, from Australia to Paris, solidarity bike rides were organized.
It means welcome support for Bushra, now that she has come under fire in her conservative homeland. And it strengthens her conviction that the best time to challenge the prevailing culture is during wartime.
The idea for the film came from Nina Aqlan, a young woman who got out of Sana'a in May on the last flight before the airport was bombed.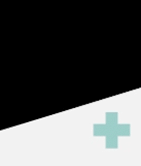 Fed up with the daily news grind? We're developing an antidote. Sign up for updates and we'll keep you posted on our progress towards a full English edition of De Correspondent. And how you can help. Yes, let me in on this thing!
More stories from De Correspondent: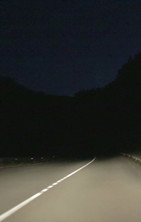 When being a good Samaritan earns you jail time In a world of escalating conflicts, everyday choices can put you on the wrong side of the law. In a recent high-profile case in France, a farmer was arrested for helping migrants along a dangerous road near the border. Watch our documentary about how compassion had its day in court. Watch the short film here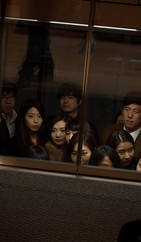 To understand the magnitude of what's going on in South Korea, watch this short film The week after an arrest warrant was issued for the head of Samsung, we present the film Samsung Galaxy. It's a disconcerting look into Samsung's South Korea, told through a series of photos that chronicle a young woman's daily life in Seoul – a life that would be impossible without the corporate giant. Watch the short film here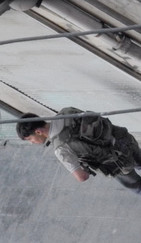 The war outside the kitchen window One morning in August 2012, renowned Syrian photographer Issa Touma saw young men lugging sandbags into his street. It turned out to be the start of the Syrian uprising in the city of Aleppo. Touma grabbed his camera and spent nine days holed up in his apartment, recording what was happening outside. The result? A glimpse into a war that's been raging for years now. Watch Issa's short film here